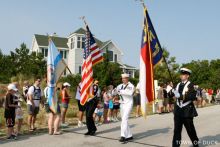 As June swings into July, summertime culture settles over the North Carolina coast. No more early summer days with highs of 75 degrees. I keep a tube of sunscreen in my car because I know I'll need it at some point during the day. Produce stands on the side of the road finally stock local sweet corn, fresh watermelons and juicy peaches. And we welcome the season's pinnacle extravaganza: the Fourth of July.
For me, the Fourth of July means grilling bratwursts and ribs, having an outdoor meal with family and friends and going to the nearest fireworks display. Watching explosions of reds, golds, blues and greens light up the night sky and reflect in the dark water is more than beautiful — it's a tradition. Independence Day on the Outer Banks is a region-wide affair. The beauty of this holiday here is that your experience can be as hardcore or chill as you want. Every town celebrates in its own way — some have daylong spectacles and others welcome casual gatherings for a few bursts of fireworks. All you do is decide what you're in the mood for and make your way toward its location.
Fourth of July in Duck
Every year Duck attracts eager crowds for its annual Fourth of July parade. This event is renowned all over the Outer Banks and even the country — ABC News named it one of the country's Top 10 best small town celebrations — and you won't want to miss it. The parade begins at 9 a.m., and the procession of festively decorated cars, trucks, floats, people and dogs makes their way from the crest of the hill at Scarborough Lane down Ocean Lane and Christopher Drive, ending at Duck Road (NC 12). You're welcome to watch the parade, and if you registered by June 23rd, you can even join in. You'll definitely want to get there early to claim a spot for prime viewing. An awards ceremony following the parade is held in Duck Town Park to recognize those with the best floats, best outfits and more. Even if you didn't participate in the parade, you should still go to enjoy the ice-cold beverages and patriotic live music. Since this event happens early in the day, you still have plenty of time to make it to other Fourth of July Celebrations on the Outer Banks.
Annual Independence Day Celebration at Historic Corolla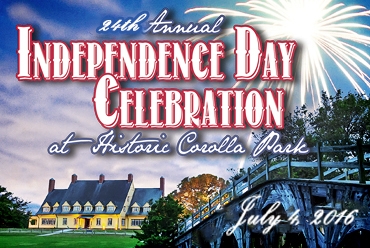 For 24 years the village in Historic Corolla has celebrated our nation's birth with activities lasting from noon until after dusk. Exploring Whalehead, the Currituck Beach Lighthouse and the village is already a treat, but when you add food vendors, children's games, contests and more, you really start feeling like you're a part of this historic community. Show off your skills at the cornhole tournament. Sign up for the watermelon-eating contest (a great excuse to devour as much watermelon as you can hold). Musicians start performing live music at 5 p.m., which goes until it's time for what everyone's waited for ... yep, you guessed it! Once dusk sets in, people gather on the lawn at Whalehead to watch the fireworks display. Admission to Historic Corolla's Annual Independence Day Celebration is free.
Fourth of July in Manteo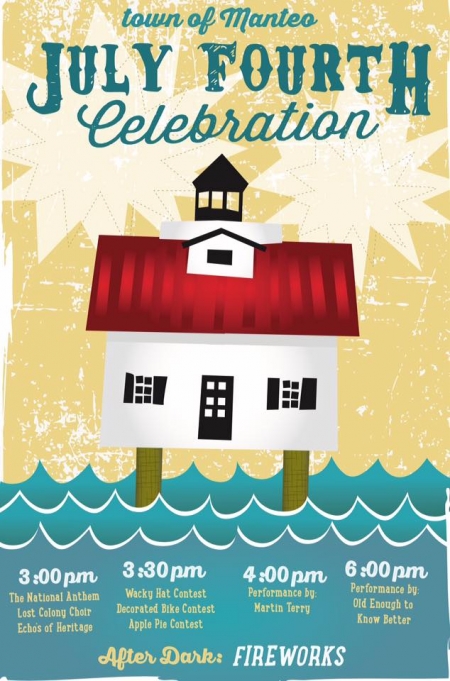 Manteo's all day Fourth of July festivities let you celebrate on your own schedule and however much you want. In the morning, you can venture out to Island Farm and get a taste of what Independence Day was like in the 1850s. Play with the farm's animals and munch on watermelon as you listen to a reading of the Declaration of Independence. If your celebration begins in the afternoon, come downtown to the Historic Manteo Waterfront for live music including the singing of the National Anthem by the Lost Colony Choir, other singing by the Echoes of Heritage and events like the wacky hat contest, the decorated bike contest where bikes decked in red, white and blue wheel around the streets, the apple pie contest and more. The day's festivities conclude with a fireworks display over the Roanoke Sound. Join everyone at Roanoke Island Festival Park to watch the fireworks send bursts of color into the night sky and over the water.
Fourth of July Celebration in Ocracoke

The Fourth of July in Ocracoke is always a good time – it occurs all over the island and everyone joins in. This year, though, it's extra special. After six years, the island is bringing back their annual fireworks show to kick off Independence Day festivities on July 3rd at 9:15 p.m.! Festivities continue the next day with the raising of the American flag in the school circle. Venture into Ocracoke Village for a vintage car show, pirate sightings, live music and more. Special tours are held at the lighthouse. If you're feeling artistic, you can head to the beach for the annual Sand Sculpture Contest. Whatever you decide to do, be sure you leave time for the Fourth of July Parade in the late afternoon. Visitors and locals are invited to build floats, decorate bikes and cars and participate in the parade by walking, dancing, singing or even juggling! All outlets of expression are welcome.
Other Fireworks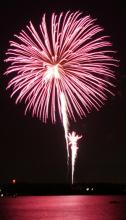 If you like to observe the Fourth of July with a leisurely day by the beach, cold drink in hand and plans for a barbecue dinner, you can still finish on a low-key yet patriotic note by heading to Avalon Pier or the Nags Head Fishing Pier for viewing fireworks over the Atlantic. It's the kind of event that's not too involved but gives you a bit of ooo-ing and ahh-ing at the beautiful colors illuminating the night sky. Avalon Pier's fireworks display is held at dusk, and Nags Head Pier's occurs shortly afterward at 9:25 p.m. You can watch fireworks from the pier. But if you want a true Outer Banks experience, grab a beach towel or blanket and make your way to the beach. There, you see the fireworks explode directly overhead where their sparks mingle with the stars.
Other Events Happening This Week
Bic SUP One Design Series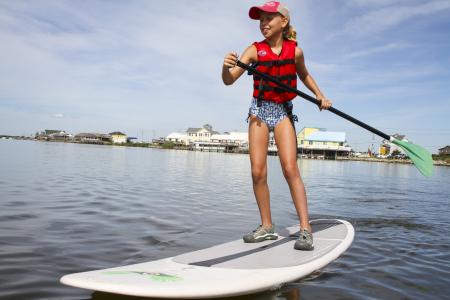 Every other week this summer, Kitty Hawk Kites holds a family-friendly stand up paddleboard session. This week's is held Thursday morning at the Kitty Hawk Kites' location in Duck. Take advantage of clinics that help you master the basics of paddleboarding or expand your knowledge of the sport. After learning from the pros leading the clinic, you can put your new abilities to the test with races. The Bic SUP One Design Series welcomes beginners and professionals to the water, and it's free to the public. If you're interested in learning a new skill and spending the morning on the water, come to Kitty Hawk Kites at 9 a.m. to register.
2016 Bridal Mixers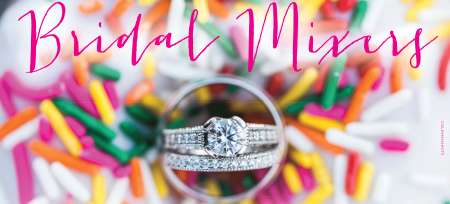 Recently engaged? Congratulations! Thinking of having your wedding on the Outer Banks? Excellent choice. With so many wedding products available, narrowing them down to the ones you definitely want can be a daunting task. Thankfully, the Outer Banks Wedding Association makes it all much more manageable with their Bridal Mixers happening this summer. These mixers let you check out different venues, sample food and meet with professional wedding planners, and they're held every Wednesday from June through August. It's a useful and fun way to start getting ideas about how you'll want your wedding. This week, Basnight's Lone Cedar in Nags Head hosts the mixer.
---
The evening activities this week aren't limited to fireworks for the Fourth. Many of the restaurants in Nags Head, Duck and Ocracoke host live musicians, stand up comedians and karaoke nights. It doesn't matter if it's Tuesday or Friday, live music and entertainment are nearby. If you're curious about the locations and musicians performing, check out our Nightlife page for a listing of who and what will be where. In the meantime, I wish you a fanfare-filled Fourth of July where your parades are colorful, fireworks bright and watermelon sweet.