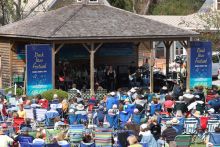 Stay away, Matthew – this week's events are too good for a hurricane! October is a month of annual events, and this week is loaded with them. Music festivals are arriving in full force, and – with tolerable temperatures and changing fall leaves that make you want to be outdoors before it gets cold – it's easy to see why they're so popular. And it's not just music that's captured the Outer Banks's spotlight this week – from fishing tournaments to barbecues, you'll find entertainment coursing through the Outer Banks.
Hatterasity! Bluegrass Festival - Canceled

Come join the Hatteras community for a four-day festival of fun, camaraderie and bluegrass. Hatteras Island has an effect on people – it makes us appreciate our neighbors a bit more, find beauty and awe in a familiar place and become more in tune with the larger community. Now, Hatterasers and Hatteras-lovers want to celebrate this effect through the soulful twang of bluegrass music. From Thursday through Sunday this week, regional and national bluegrass bands will perform original songs as well as a few of the classics. Show up for the music. Show up for the company. Show up for the food. Whatever you go for, Hatterasity! won't disappoint. The event starts at 1 p.m. on Thursday and will be held at the Hatteras Village Civic Center. Ticket prices vary depending on the day, but a pass for the weekend can be purchased at the door for $60.
Manteo Rotary Inshore Slam - Postponed Date TBD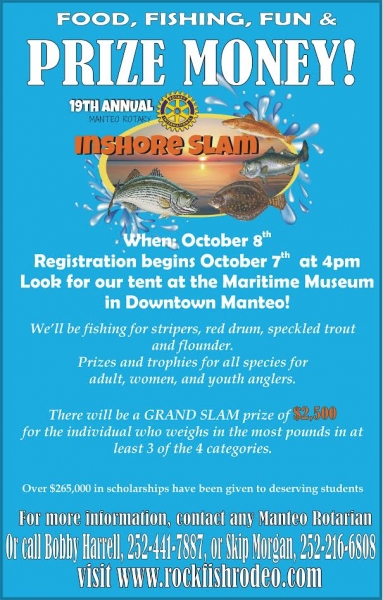 Do you think you can catch the largest striper, flounder, puppy drum or speckle trout on Roanoke Island? This weekend's Manteo Rotary Inshore Slam fishing tournament lets you prove your prowess. Running in conjunction with Downtown Manteo's First Friday, registration for the slam starts Friday at 4 p.m. followed by an evening of social events. Enjoy food, drinks and entertainment, followed by an anglers meeting at 7 p.m. Call it an early night so that you can be up and ready when the fishing hours begin at 6 a.m. on Saturday. After the fishing hours end at 3 p.m., the tournament determines the moment of truth with the official weigh-in. Afterwards, check out the silent auction and the pig picking banquet, complete with live music. The awards and tournament recognition ceremony closes the event. Sure, recognition of your fishing abilities is great, but did I mention that there's a $2,500 grand slam prize? For more information about the tournament, contact any Manteo Rotarian or visit the event's website.
Mustang Music Festival - Canceled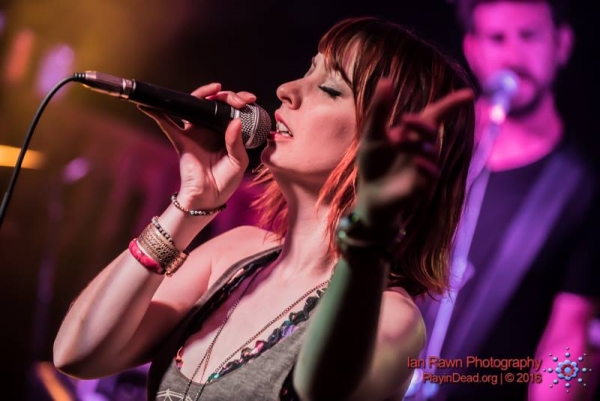 Like music? Like Mustangs (and I don't mean the car. I mean the majestic Corolla wild horses)? If you answered yes – and I don't see how you couldn't – then the Mustang Music Festival is an event you won't want to miss this week. On Friday and Saturday nights at Whalehead in Corolla, the air will be filled with rock music, colorful lights and chill vibes. With performances from almost a dozen different groups, you may even discover a new favorite band. This annual music festival invites musicians from around the country to bring their talents to Corolla in order to raise awareness and funds for the Corolla Wild Horse Fund and the Mustang Outreach Program, which supplements cultural arts programs at Outer Banks schools by giving budding student musicians a chance to showcase their own work. And there's more to it than just music – some people come to the Mustang Music Festival to check out the vendors, featuring the crafts and products of local artisans. To learn more about ticket prices and how to purchase them, check out the festival's website.
Oink & Oyster Roast - Rescheduled for Sat., Oct. 29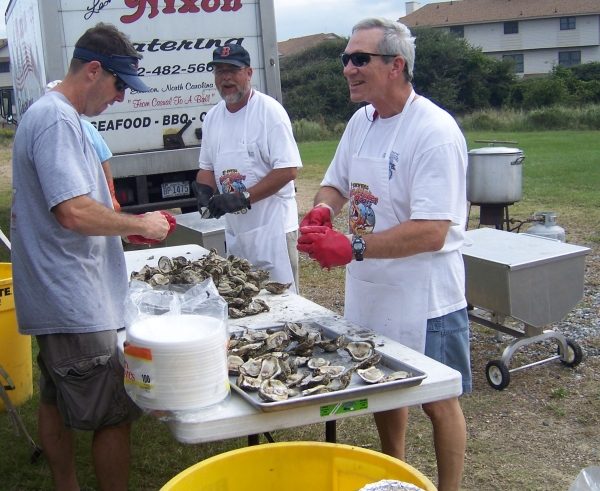 Think of a food distinct to North Carolina (hint, hint, it's barbecue). Now think of a food associated with the arrival of cooler weather on the Outer Banks (oysters? You got it!). The place to celebrate both of these delicacies is Kitty Hawk this Saturday. The Oink and Oyster Roast is an annual fundraiser for the First Flight Rotary. Come to Longboard's Island Grill and enjoy all-you-can-eat oysters, homemade barbecue and the appropriate side dishes. The event is more than a foodie endeavor – there will also be live music and door prizes. The Oink and Oyster Roast goes from 12-4 p.m., and tickets are $25. Get your tickets here.
Billy Sydnor Memorial Drum Tournament - Rescheduled for Sat., Oct. 15 & Sun., Oct. 16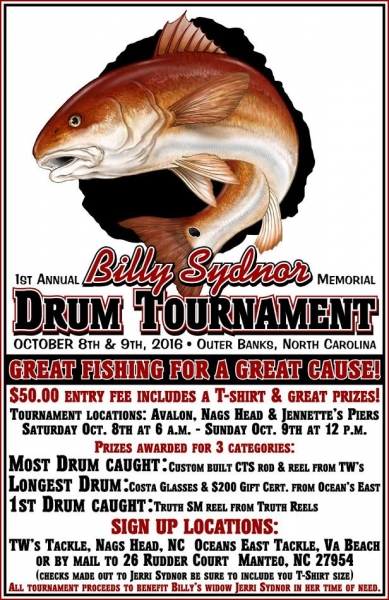 No matter where you are this weekend, you won't have to travel far to get to the Billy Sydnor Memorial Drum Tournament – it's happening in three different locations. Come to Avalon, Nags Head or Jennette's Piers and enjoy the company of friends as you compete. The tournament starts at 6 a.m. Saturday and lasts until 12 p.m. on Sunday. Three different prize categories, all drum-themed, comprise the tournament: the Most Drum Caught, the Longest Drum and the 1st Drum. Sign up at TW's Tackle in Nags Head, Oceans East Tackle in Virginia Beach, or by mail to 26 Rudder Court, Manteo, N.C. 27954. The $50 entrance fee includes a t-shirt and prizes.
10th Annual Duck Jazz Festival - Canceled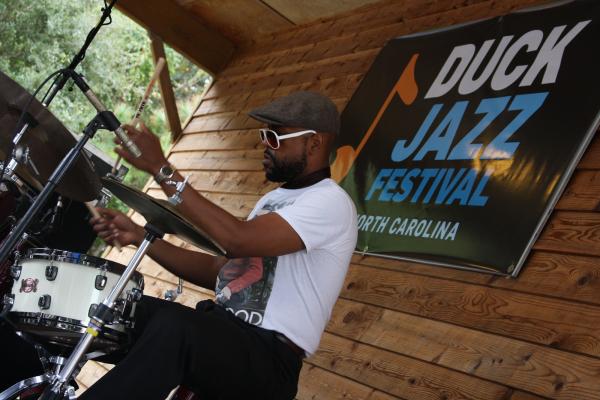 It's time to welcome back one of the Outer Banks' most beloved and popular music events: the Duck Jazz Festival. This is the 10th year for this music festival, and it never fails to attract a crowd. Starting at 11 a.m. this Sunday, the sounds of jazz music will fill Duck Town Park and last until 5:30 p.m. Performers include national and regional bands, ready to entertain you with smooth saxophone, thumping bass and piano chords. The Jazz Festival involves the entire Duck community, and many businesses feature special offers in conjunction with the event. There are even smaller events leading up to the festival itself, including a jazz-themed movie on the Green. Festival attendees are encouraged to bring chairs, blankets, food, coolers and their furry friends. The Duck Jazz Festival is free and open to the public.
---
Depending on Hurricane Matthew's course, these events may be subject to change. In the meantime, though, pick your favorites and get ready to enjoy. The majority of the events highlighted here occur during the weekend. For activities and entertainment during the week, check out our Daytime Events listing and Nightlife listing. Get ready for a weekend full of locals' favorite annual events, and fingers crossed that Matthew doesn't interfere.