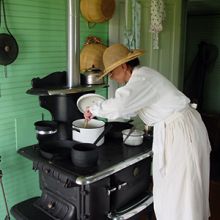 I come by my appreciation of food and cooking honestly. Growing up in my family, the next good meal was never far off. Thoroughly working class folk, we never ate gourmet, but we always ate well. Surrounded in my youth by good cooks in the form of my mother, grandmother and several aunts, I later realized I'd absorbed far more cooking knowledge than I was aware and, subsequently, have never been uncomfortable in a kitchen or much intimidated by the effort required to make good food.
Still, in this time-starved age of microwaveable, steam-in-the-bag 5-minute meals and year-round availability of ingredients, it is sometimes difficult to comprehend the resource investment once required for our ancestors to secure a decent meal. To get a feel for how our forebears prepared a meal, visit Island Farm in Manteo Wednesday, May 28 or Thursday, May 29 from 10 a.m. to 4 p.m. for Hearth Cooking and help prepare mid-19th-century foods over an open fire in the cookhouse. The foods prepared will vary daily and seasonally depending upon items available from the farm's garden.
On Wednesday, June 4 stop by Chicamacomico Life-Saving Station in Rodanthe at 2 p.m. for the Traditional Hatteras Island Cooking program and see turn-of-the-last-century cooking technology in action in the form of the 1911 Cookhouse's coal-burning cooking stove. While you're there sample some traditional Hatteras Island fare courtesy of local restaurants. Following the restaurant presentation, Hatteras Island elder Miz Elsie Hooper will demonstrate operation of the coal stove, identifying the working parts, their uses and how to cook on a coal or wood stove. The demonstration and samples are free with paid admission to the life-saving station. The maximum audience is 50, so reservations are encouraged; call (252) 987-1552.
Movies on The Green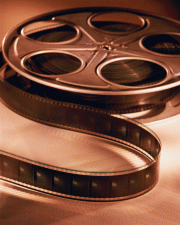 For those of us old enough to remember drive-in movies, there's just something special about watching movies outdoors. Children @ Play Museum and the Town of Duck join together to introduce a whole new generation to the outdoor movie experience on Friday nights with Movies on the Duck Town Green. The season's first free film will be Homeward Bound on Friday, May 30, followed by a weekly run beginning Friday, July 11 that will bring The Little Mermaid, The Lego Movie, The Smurfs 2 and The Iron Giant to the Duck Town Park screen. Gates open at 7 p.m., and movies start at dusk. Don't forget your blankets and chairs! Although movie admission is free, donations to the Children @ Play Museum are appreciated. The Outer Banks SPCA will also be onsite with adoptable pets and donations to benefit the SPCA are welcomed! Please visit their website for a list of needed items.
Rock the Cape!
Last year's Rock the Cape! festival was such a success the Dare County Arts Council has eagerly awaited the opportunity to hold the second annual Rock the Cape festival this Friday, May 30 from 4 to 10 p.m. at Koru Village's Beach Klub in Avon. North Carolina legends Southern Culture on the Skids will headline the concert again this year joined by Cashmere Jungle Lords and Eddy and the Rip Tides. In addition to fantastic music, the event features local artists, great food and drink, kids' activities and more. Tickets are $12 in advance and $18 at the door. Ticket outlets are Koru Village in Avon, the Dare County Arts Council gallery in Manteo and Cloud Nine in Nags Head. Tickets can be purchased online at BrownPaperTickets.com. Rock the Cape benefits the Dare County Arts Council's program outreach on Cape Hatteras and supports the Community Music School. More than $8,000 was raised during last year's event. For more information visit the DCAC website.
Beer, Wine, Fresh Produce and More
Beer and art? Works for me! If it sounds like a great combo to you, too, then check out Brew & Arts this Saturday, May 31 from 3 to 9 p.m. at the Outer Banks Brewing Station in Kill Devil Hills. Sip a beer or two, listen to live acoustic music and browse the works of talented local artists including pottery, jewelry, driftwood art, paintings, photography, handmade soap and more. Kids will enjoy the playground with its very own pirate ship!
If wine more suits your palate, make the short drive up to Corolla and join the Whalehead Gallery, Sanctuary Vineyards, Vineyard on the Scuppernong and Corolla Wine, Cigar, and Gourmet for Whalehead's Wednesday Wine Festival from 3 to 7 p.m. With paid admission you'll receive a discounted coupon for the audio interpretation tour of Whalehead, samples of featured local, national and international wines and a souvenir wine glass.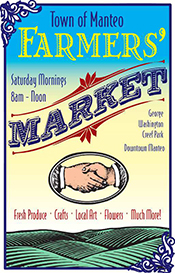 See the event website for ticket prices. Admission is free for children and non-drinking adults. Bring the whole family for an afternoon of wine, food from Northern Lights Bakery, musical entertainment, kite-flying activities and more! Parking is free and leashed pets are welcome!
The Saturday morning Manteo Farmers Market (open from 8 a.m. to 12 p.m.) offers more than an opportunity to purchase home-grown, home-baked and homemade goods. While you'll certainly find your pick of fresh herbs, produce or flowers as well as local artwork and baked goods, the market's beautiful downtown waterfront setting also offers easy access to the Roanoke Island Maritime Museum, the Roanoke Marshes Lighthouse, a children's playground and diverse waterfront activities the whole family can enjoy. And when the market closes at noon you have your choice of numerous restaurants featuring a variety of lunch options. Not a bad way to get the weekend rolling.
Hatteras Happenings
Over the past couple of seasons standup paddleboarding (SUP) has become one of the most popular physical recreational activities on the Outer Banks. A fun, easy-to-learn water activity an entire family can enjoy, SUP outlets have popped up all over and OBX Paddle Palooza, sponsored by Koru Village in Avon and running May 30 through June 1, is an entire weekend festival dedicated to the watersport.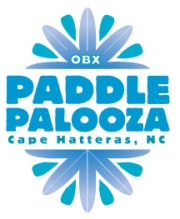 Held at Frisco Woods Campground, OBX Paddle Palooza welcomes novices and well as seasoned race professionals. Frisco Woods Campground, located right on the Pamlico sound, offers a variety of lodging choices, from tent sites, to RV sites with AC and water hook-up, even small cabins! There's also a general store and swimming pool. Paddle Palooza activities run the gamut from leisurely sunset paddles to WPA-sanctioned competitive races, product demos, bar-b-que dinners, raffles, live music and a bevy of fun and games for all ages. Pre-registration is required. Online registration closes at 8 p.m. Friday, May 30. On-site registration closes at 9 a.m. Saturday, May 31. See the event website for more details.
Here's a rare treat! Climb to the top of the Cape Hatteras Lighthouse...at night! To participate in the guided night tour you'll need to pre-purchase Night Climb tickets in person between 8:15 a.m. and 5:30 p.m. at the lighthouse ticket booth on Tuesday, Wednesday or Thursday of the week you intend to climb. The next night climbs are scheduled for Thursday, May 29 at 8 p.m. and 9 p.m. Each night climb is limited to 30 participants, and children must be 42 inches tall to climb. Be sure to bring a dependable flashlight! Tickets are $8 for adults and $4 for seniors age 62 and older, the disabled and children younger than 12. Tickets are sold on a first-come, first-served basis and are non-refundable.
If you find yourself on Hatteras Island around dinnertime Thursday, May 29 and your stomach is beginning to growl, stop by the Empty Bowls Fundraiser Dinner at the Cape Hatteras Secondary School cafeteria in Buxton, and you can satisfy those hunger pangs and benefit a good cause at the same time. From 5:30 to 7:30 p.m. a $10 donation ($3 for children elementary school-aged and younger) delivers a bowl handmade by local potters and students and a wonderful meal of soups, chowders, chili, warm bread and cool drinks donated by local restaurants and accomplished islander cooks. Homemade desserts will also be available for purchase, and the CHSS Jazz Band will provide musical entertainment. All proceeds will be donated to Hatteras Island Meals and Island Food Pantries.
Dementia Care Workshop
The sea of information facing those coping with dementia-related illnesses can be daunting. Next week the Dare County Parks and Recreation Department will be offering two sessions of the two-hour workshop Navigating Dementia Care, the first on Monday, June 2 from 6:30 to 8:30 p.m. and the second Tuesday, June 3 from 10 a.m. to noon at the Parks and Recreation facility at 602 Mustian Street in Kill Devil Hills. The workshop offers families, friends and other caregivers the latest information regarding dementia, its varieties, progression and other topics. Early pre-registration is recommended as workshops will fill quickly. Call (252) 449-4455 to register or to find out more information.

This week you have a chance to a two-night stay at the Colonial Inn & a $35 gift certificate to the Outer Banks Olive Oil Co.!
For more information about Colonial Inn check out their website.
For more information about Outer Banks Olive Oil Co. check out their website.
Last Week's Winner
Congratulations to Sharon Baldis!!!
You won a $35 gift certificate to Lee Robinson General Store & a $35 gift certificate to the Dolphin Den Restaurant!
For more information about Lee Robinson General Store, check out their Facebook page.
For more information about Dolphin Den Restaurant check out their website.