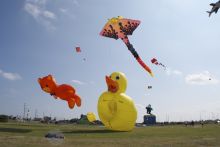 I have a particular memory of going to the Wright Brothers National Memorial as a little girl. I hiked up the hill, growing tired with each step (it's a big hill when you have a 7-year-old's legs!), and when I reached the top, expecting to find a calm place to catch my breath, it was all I could do to keep the strong wind from knocking me over. I took in the panoramic view around me and raised my arms against the gusts. As the blustery wind filled the fabric of my coat, I looked up and imagined I was a kite, catching the air, broadening from the breeze, waiting to be lifted away into the sky....  This week, you, too, can take flight with hundreds of brightly colored kites at the annual Wright Kite Festival. When you're not flying around the Wright Brothers Memorial, try traveling back in time with historical characters who share their Outer Banks experience with you. There's an exciting week ahead, and you won't want to miss it.
38th Annual Wright Kite Festival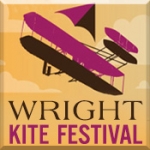 Okay, so I might've been lying when I told you that you were going to "fly" this week. But when you stand in the midst of a flurry of kites taking to the wind, imagine yourself joining them in the skies. The 38th Annual Wright Kite Festival takes place at the Wright Brothers National Memorial this weekend from 10 a.m. to 4 p.m. on Saturday and Sunday. Join Kitty Hawk Kites in paying homage to the first flight by flying ornate kites of your own. Check out the show kites with sizes ranging from 30 to 100 feet long decorating the skies. Have you ever seen people flying high-tech kites and admired their skill? Learn it yourself with stunt and power kite lessons offered by experts. There's even a kite-making station where your children (or your inner child) can let their imaginations run wild as they prepare to send their own creations up, up and away. It costs $7 to park at the memorial, but admission to the festival itself is free.
Signing and Book Reading with Local Author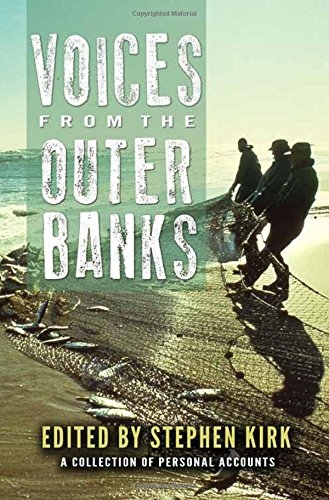 Take a step into the past with author Stephen Kirk as he promotes his new book Voices From the Outer Banks this week. On Wednesday, you can find Kirk signing copies of his book at Island Bookstore at Scarborough Faire in Duck. The signing lasts from 1 to 3 p.m. On Thursday you'll find Kirk in Hatteras at the Graveyard of the Atlantic Museum. In this conclusion to his tour, Kirk delivers a reading, followed by a signing, and the event lasts from 1 to 4 p.m. At the reading, Kirk brings past Outer Banks residents' voices to life, sharing their stories. Experience the founding of the Lost Colony, chronicles of pirates, the Wright brothers' first flight and much more in this epistolary novel. In addition to secondary documents, the book also includes first-person accounts of what life was like in the 18th through the 20th centuries on the Outer Banks.
"Joan's Way" Tour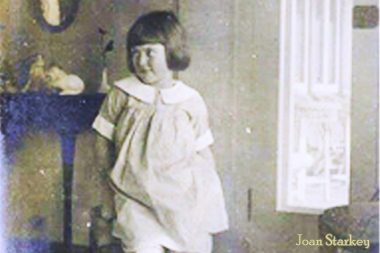 Continue your historical journey in 1920s Corolla on Joan's Way Tour of Whalehead. With the help of young "Miss Joan," the daughter of the Whalehead's owner's valet, children can learn what life was like for a child living in this historic mansion. Ages 6 through 12 join Joan on this audio-guided tour that teaches them about Corolla's history and culture from the voice of a youngster. Joan's Way Tours happen every Thursday morning from 9 to 10 a.m. and continue through September 8.  Admission is $10 per child, and space on the tours is limited to up to 30 children.
Other Outer Banks Events This Week
Brew & Arts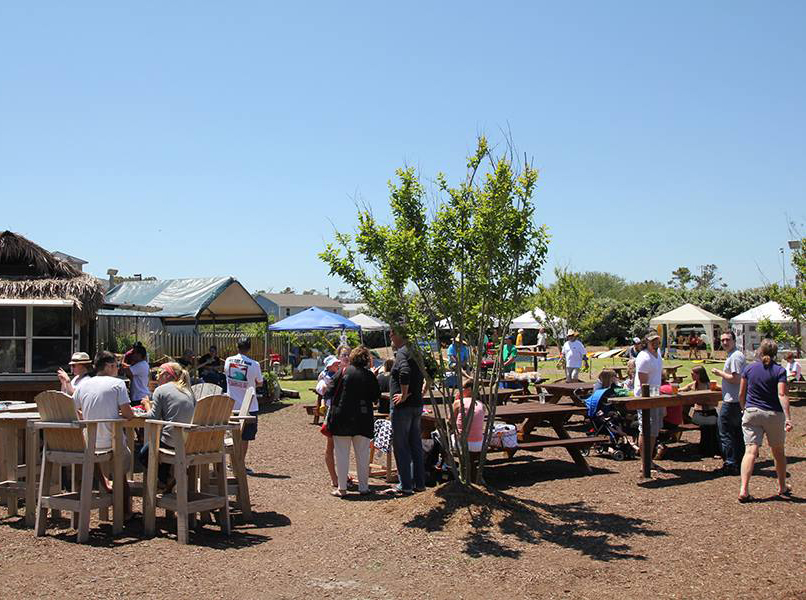 After flying kites at the Wright Kite Festival, head over to the Outer Banks Brewing Station to enjoy a warm summer day the right way — in the presence of ice cold beer and beautiful artwork. Each summer the Outer Banks Brewing Station holds their series of Brew and Arts events on Saturdays from 4 to 8 p.m., and this week marks the start of this year's Brew & Arts. As you sip on the craft beers brewed right there, admire the work of local artists and craftsmen. A myriad of art will be presented, including paintings, photography, jewelry, sculptures, driftwood creations, handmade soaps and more. This event is open to all, so parents can enjoy the brews and artwork while the kids have a blast playing on the Brewing Station's playground with a Pirate Ship. This year's Brew & Arts supports the Outer Banks Children at Play Museum. Though admission is free, Brew & Arts welcomes donations for Children at Play, Inc.
Trivia Nights in Manteo
Downtown Manteo's vibe is different from that of the other towns on the Outer Banks. Maybe it's because Roanoke Island actually has a downtown, and it fosters a strong sense of community within the town. Whether you're a local or visitor, you'll find enjoyment in getting together with others for the trivia nights that happen weekly. On Wednesday nights, people head to Poor Richard's to get their nerd on. Trivia starts at 10 p.m. and is M.C.'d by either David Mackey or Burnley Cook. It's held in the restaurant's pub. Bring the furthest reaches of your knowledge for the chance to win a $25 gift certificate.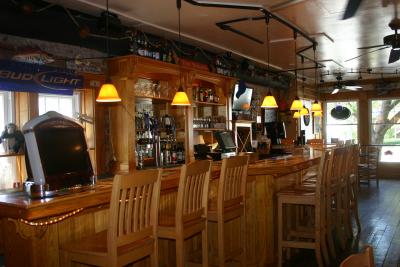 Can't wait for Wednesday night to get here? No problem! The Full Moon Café and Lost Colony Brewery hosts its own trivia night every Monday evening. Hypeman Tim Hass does the questioning, and it's down to you to answer. Handpick a team of your most knowledgeable or, at the very least, fun-loving friends, and put your skills to the test for a chance to win prizes. Trivia starts at 7:30 p.m. and is open to those ages 21 and older.
5th Annual Running of the Lighthouse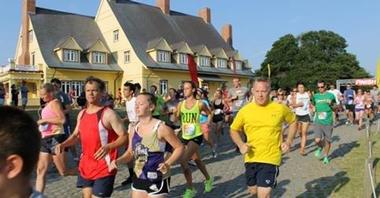 The Outer Banks is also a great place to get in some physical activity. If you're trying to decide between exercising and sightseeing, get the best of both when you participate in the 5th Annual Running of the Lighthouse. This 5k run/walk, sponsored by Brindley Beach Vacation, gets your adrenaline pumping as you make your way through the historic village of Corolla. Get in a full day's worth of sightseeing when you run or walk past attractions like Whalehead, the Corolla Light and the Currituck lighthouse. This 5k takes place every Wednesday morning in the summer through the end of September, and they always start at 8 a.m.
---
These events just highlight a few of many on the Outer Banks this week. For fun happenings beyond those described here, check out Outer Banks Daytime Events. If you want a little (or a lot) of live music, check out the many restaurants where solo musicians and bands perform as a part of Outer Banks Nightlife. If you're yearning for your chance in the spotlight, there are also several karaoke nights held in the area. In the meantime, prep your imagination and get ready to fly away like a kite or travel into the past with Outer Banks events this week.