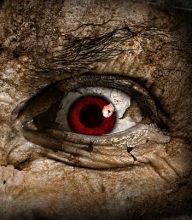 The Outer Banks is no stranger to mysterious events, disappearances and spooky stories. In fact, one of the world's greatest unsolved mysteries took place along these very shores more than 425 years ago when 117 men, women and children vanished forever from Sir Walter Raleigh's Roanoke Island colony. Couple that singular event with a long history of ghost ships, deadly storms and pirates and you have all the raw materials necessary for a trip into the spectral dimension. But, considering this history from the well-lit comfort and safety of one's living room is one thing. Pondering it in the darkly wooded hallowed ground of Roanoke Island's North End, where every creaky branch and snapping twig spins your imagination toward the fantastical, is something to test the courage of even the most skeptical. Each Friday and Saturday night throughout October gather your friends, buck up your bravery and find out what America's most mysterious island has in store for you at Psychopath, a haunted walking tour created by the creative team of The Lost Colony. Tours are $13/person and begin at dark. The tour is recommended for brave souls aged 10 and older who are in good health and possess nerves of steel. So, what do you say? Are you game? No, no. You first....
UPDATE: The Lost Colony has announced that PsychoPath will open Saturday, October 5 (after a 1-day delay) despite the federal government shutdown and subsequent closure of Fort Raleigh National Historic site. Following this debut weekend, the regular Friday and Saturday night schedule is expected to resume for the remainder of October.
Whether or not you plan to spend Halloween night Linus-like, shivering in a pumpkin patch awaiting the Great Pumpkin, between now and All Hallows Eve you'll have plenty of opportunities to commune with everyone's favorite spooky squash. Each Saturday in October the Island Farm on Roanoke Island is offering ox-drawn wagon rides to the farm's pumpkin patch where you can search for your perfect future jack-o-lantern! Admission is $6; children ages 5 and younger are admitted free. Pumpkins are $4 each. Island Farm is open daily from 10 a.m. to 4 p.m.
On Saturday, October 5 from 10 a.m. to 3 p.m. Nags Head Elementary School will be transformed into a pumpkin patch as part of its Halloween Pumpkin Fair. Pick your holiday pumpkins and decorations, including gourds, mums, cornstalks, straw bales and more. The fair also features games and activities for kids (including moon bounce, dunk tank and mini-golf), great auction deals, a bake sale, delicious food from High Cotton BBQ and Tubbs Hot Dogs and treats from OBX Kettle Corn, including candy apples, snow cones and cotton candy. All proceeds from the Pumpkin Fair go directly to the Nags Head Elementary School Parent Teacher Organization and will be used to benefit the school.
Music
As I noted in last week's blog entry, the 2nd Annual Outer Banks Bluegrass Festival kicks off tomorrow, October 3 at 7 p.m. in Roanoke Island Festival Park's indoor theater with a free screening of the film O Brother, Where Art Thou, the instantly classic Coen brothers' movie that introduced an entirely new and younger audience to bluegrass music. Afterward, with a jam session following the movie, the Outer Banks' next big musical weekend begins in earnest! This year's list of bluegrass heavyweights includes Rhonda Vincent and Doyle Lawson and many other notable acts performing outdoors in the Roanoke Island Festival Park amphitheater. Individual musical performances begin Friday and Saturday at 11 a.m. and Sunday at 12 p.m. Ticket purchase is required for admission. See the website for ticket details and performance times. If you can't make it to the festival, keep an eye out for gigs by festival performers at some of your favorite Outer Banks musical venues!
Protect What You Love
As many people know, the Outer Banks economy and lifestyle is almost entirely dependent on the quality of the region's coastal waters and adjacent marshes. The North Carolina Coastal Federation is a nonprofit that focuses on protecting and renewing the coastal areas of North Carolina through education, advocacy, habitat preservation and restoration. On Saturday, October 5 you can help support the work of the N.C. Coastal Federation as they protect the viability of our coast and the future of the Outer Banks by joining with like-minded individuals for an offshore fishing tournament aboard the Miss Hatteras, a 75-foot luxuriously outfitted head boat. Leaving from Oden's Dock in Hatteras Village at 6 a.m., the Miss Hatteras travels to the Gulf Stream for a full day of bottom fishing, friendly competition and prizes. Wear comfortable clothes (layers are recommended), bring sunscreen, water and a packed lunch. Folks prone to seas sickness should take a dose of motion sickness medicine the night before the trip. The registration fee is $95 for N.C. Coastal Federation members; $120 for non-members (which includes a one-year Federation membership). A tournament T-shirt, fishing gear, tackle, bait and one-day saltwater fishing license are provided. This family-friendly event is appropriate for children aged 12 and older; participants younger than 18 must be accompanied by a paying adult.
Local Heritage
In our go-go, attention span-challenged present it's important to take advantage of opportunities to re-connect with our past, both to appreciate how far we've come and to remind us of some of the good things left behind along the way. On Sunday, October 6 from 12 to 4 p.m. the Whalehead Club in Corolla will be the site of the Currituck Heritage Festival. The huge lawn party includes good food, musical performances by the award-winning Currituck County High School Marching Knights, classic cars, kite flying demonstrations, a multitude of children's activities and local arts and crafts. Currituck residents and homeowners are admitted free. The $10 admission for all others includes lunch and a tour of the Whalehead mansion. Parking is free, and leashed pets are welcome.
First Friday October
Finally, with everything else that's going on, don't forget that October's First Friday will have downtown Manteo hopping this Friday, October 4. Join Roanoke Islanders for an evening of live music, art openings, great restaurants and shops and galleries open late.
As part of its First Friday festivities the Dare County Arts Council will simultaneously present the Wings Over Water Art Exhibit and the Annual Beach Book Cover Art Competition Exhibit. Both exhibits will run from October 4 through 28, with the First Friday opening reception featuring live music, light fare and libations. The Annual Beach Book Cover Art Competition Exhibit is a themed competition open to all DCAC members and Dare County residents co-sponsored by The Beach Book phone directory. The winning artwork will grace the cover of more than 55,000 copies of the 2015 Beach Book telephone directory. A second piece is selected for the cover of The Beach Explorer coupon publication. The artist's reception and awards presentation will be held next Friday, October 11 from 6 to 8 p.m. Visit the DCAC website or call (252) 473-5558 for more information.

This week you have a chance to win a wild horse tour for two with Bob's Wild Horse Tours & a $35 gift certificate to Ocean Annie's Craft Gallery!
For more information about Bob's Wild Horse Tours, check out their website.
For more information about Ocean Annie's Craft Gallery, check out their website.
Last Week's Winner
Congratulations to Peggy Taylor!!!

You won a $35 gift certificate to Blue Pelican Gallery & a $35 gift certificate to Atlantic Coast Cafe!
For more information about Blue Pelican Gallery, check out their website.
For more information about Atlantic Coast Cafe, check out their website.