Every time I go to an Outer Banks event, they all share one thing that I constantly look forward to: the people. Without a doubt, the Outer Banks attracts some of the friendliest and most fascinating people. You talk with strangers like they're old friends. You bond over shared interests. In the end it's quite possible that you leave with plans to meet up with these new faces at future events, restarting the whole cycle. This week is especially full of events that'll get you out and about, moving and shaking, mixing and mingling. Here are just a few options you should check out.
Summer Bridal Mixer at Steamers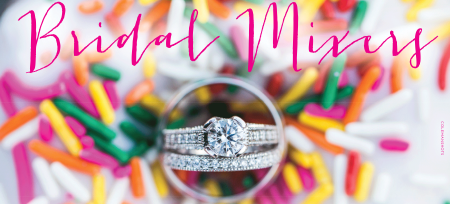 Unfortunately, this week marks the final Outer Banks Wedding Association's Summer Bridal Mixer. Fortunately, you're in for a treat with this week's mixer, held at Steamer's in Ocean Boulevard, Southern Shores. Sample food that's been prepared from scratch using the freshest of ingredients and get a taste for their catering services. Relax in the spacious indoor seating while admiring the panoramic view through the windows. Sip on seasonal cocktails made with flair at the bar. Learn more about services the event's featured vendors, Coaststyle Weddings and Events, Koru Village and Spa and Neil GT Photography, offer. Planning a wedding is sometimes nothing short of intimidating, but these Summer Bridal Mixers take tasks, like finding a venue and caterer, and makes them fun. You also get to meet other people planning their weddings. Talk with them about their plans and ideas for ways they hope to make their day extra special. It's a fun and classy way to meet others embarking on this meaningful adventure. While past weeks' mixers have been held on Thursdays, this week's is on Wednesday from 4 p.m. to 6 p.m.
Island Art Show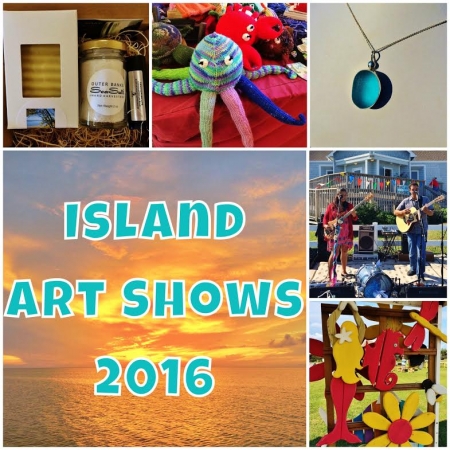 Come meet and support your local Outer Banks artists at the 2016 Island Art Show. This Saturday from 10 a.m. to 5 p.m., artists and craftspeople will be exhibiting their work at the Rodanthe-Waves-Salvo Community Center in the Village of Hatteras. You can find almost everything there — oil and watercolor paintings with coastal themes, sea glass jewelry, photography, handmade soaps and more. Looking for a gift for someone's upcoming birthday? Surprise them with a candle made from local beeswax or a beautiful driftwood carving. Wander around the booths and talk to the artists about their work. You can learn so much about their inspiration and craft this way, and if you're an aspiring artist yourself, they may give you some pointers. There's also a raffle for the chance to win a prize basket made up of the artists' contributions. Admission to this event is free, which means you can put your money toward any lovely arts and crafts that catch your eye. The goal of every Island Art Show is to give back to the community in some way, and a select charity receives the proceeds from each show.
First Friday on Roanoke Island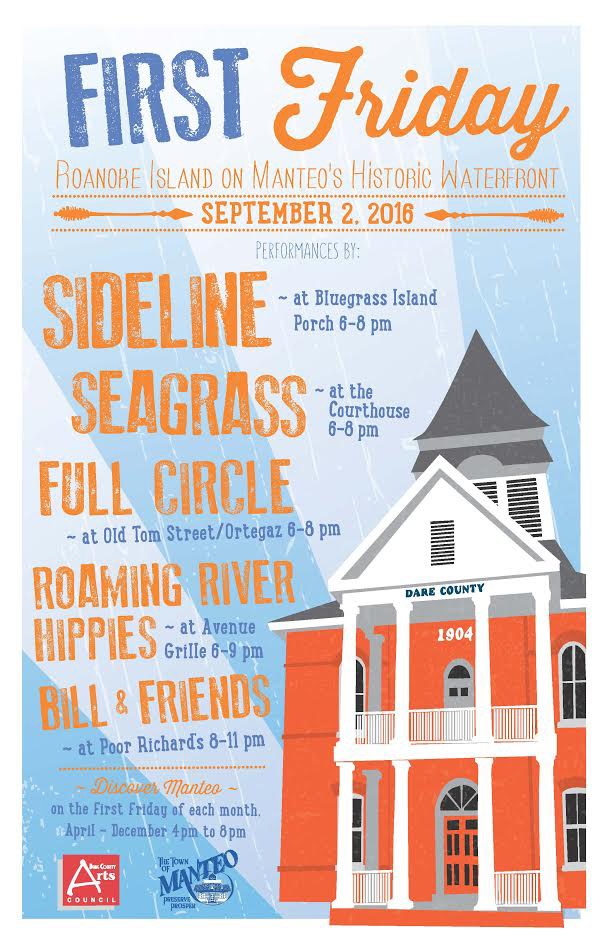 Friday? More like Fri-Yay! don't you agree? Start your weekend off the right way by going to downtown Manteo's First Friday. This monthly festival celebrates the first Friday of each month from April through December by bringing the Outer Banks community together on downtown Manteo's waterfront. As you walk through town, there's a bustle of activity around you that creates the appropriate amount of excitement for a festival but also the appropriate amount of calm that you'd hope to find on Friday evening in a relaxed beach town. Shops extend their hours and may even offer their own First Friday specials and deals. Local live musicians' songs provide a catchy background sound for conversations. The air bursts with the smells of freshly fixed seafood, tapas, grilled veggies and more as the downtown restaurants prep for incoming diners, promising you lots of tasty options for tonight's dinner. First Friday lets you see your friends and make new ones in this fun and laid back environment that fosters camaraderie. The event lasts from 4 to 8 p.m. and is free and open to the public. 
Take Home the Beauty of Elizabethan Gardens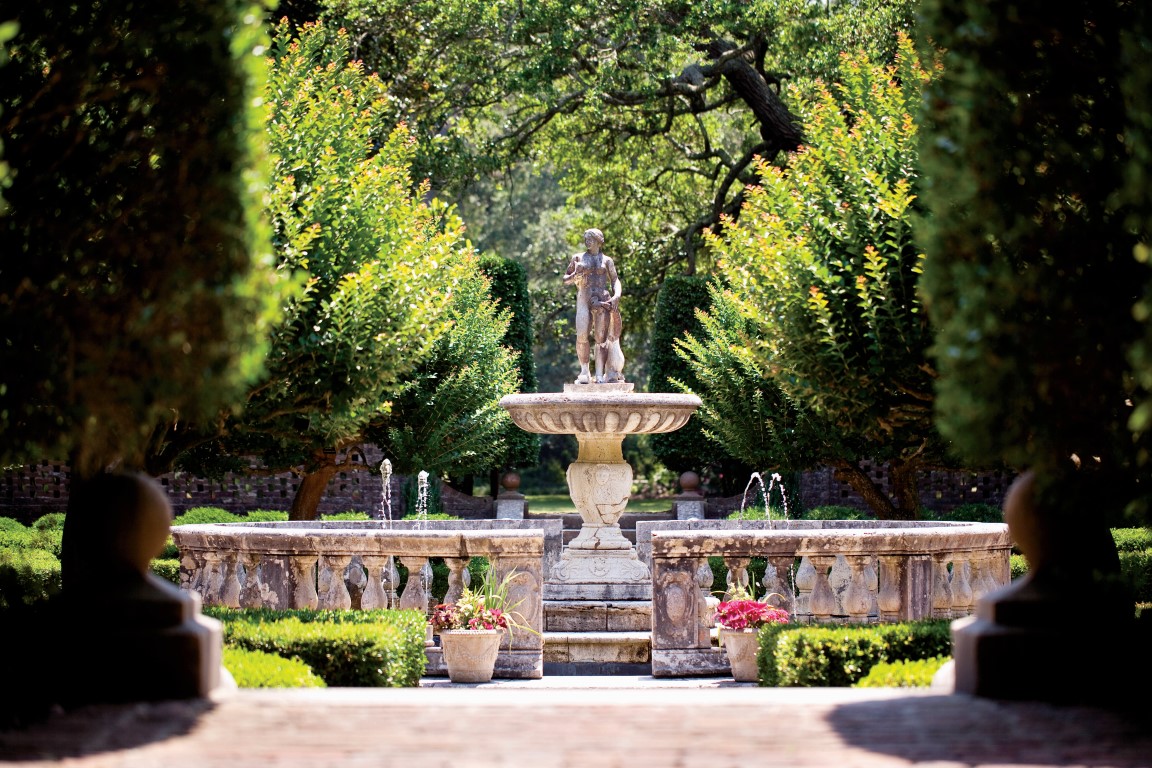 When you walk through Elizabethan Gardens, do you pretend that these beautiful grounds belong to you? Are you some grand king or queen, lord or lady, strolling through your perfectly cultivated gardens? At the very least do you dream of making your own yard look like this? Well, thanks to Elizabethan Gardens' Technique and Tips for Plant Propagation at Home workshop, you can make this dream become slightly more real. This hands-on class gets you digging, planting and pruning — in other words, propagating — annual, perennials and shrubs. You can take home the skills and tricks you learn from this workshop and apply them to your own backyard or garden. Meet other gardening enthusiasts and swap your own techniques with them. This event is held on Saturday from 12 to 2 p.m. in the Gardens. Admission for members is $25 and $30 for non-members. If you have any questions or want to reserve tickets, call — (252) 473-3234.
Engelhard Seafood Festival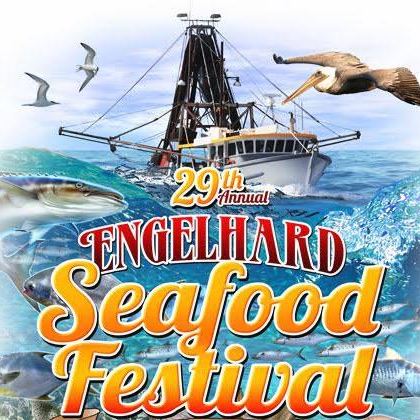 A great place to get out and see lots of faces, both familiar and new, is at community festivals. Sometimes it seems like the Outer Banks has a festival for everything, and unsurprisingly seafood is no exception! Come out to Engelhard in Hyde County this Saturday for the 29th annual Engelhard Seafood Festival. This festival has it all — rides, games, inflatables for kids to play on, live music and more. Explore the vendors selling delicious food, handmade crafts and other merchandise or even check out the educational booths that'll expand your knowledge of the area. Think no one makes a meaner strawberry rhubarb pie than you? Put your skills to the test by entering in the cake and pie contest. The events starts with a blessing of the fleet at the Engelhard Mattamuskeet Docks at 9:30 a.m., and the festivities themselves begin at 10 a.m. and last until 7 p.m. Our local fishermen work hard during the year, facing long hours from home and dangerous conditions on the water. Show them your appreciation at the Engelhard Seafood Festival. Admission to this Outer Banks event is free.
Early Bird Ladies League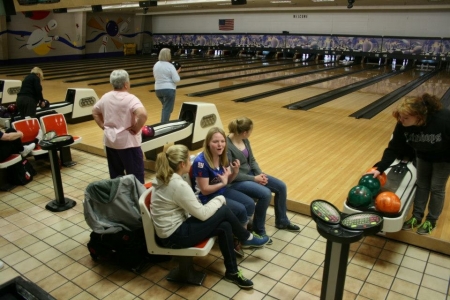 Ladies, do you have a passion for bowling? Do you dream of sending a 15-pound ball careening down the lane, ready to take out every pin in its path? Do you have a little victory dance prepared for whenever you get a strike? Do you seek the companionship of others who share your enthusiasm for bowling? If you answered yes to any of these, check out the Early Bird Ladies League at the OBX Bowling Center in Nags Head. The Early Bird Ladies League meets every Tuesday at 10 a.m. to practice bowling skills and make new friends. It's a congenial way to connect with other women and bowlers while developing a new skill. No experience is necessary so why not check it out?
---
These events are just a few of many that let you hang out with your friends and make new ones. In fact the majority of programs and activities allow some degree of interaction with other attendees. If you'd like to learn more about what's happening this week, check out our Daytime Events listing for programs offered by local businesses and eateries. When you're ready for a little evening activity, browse through our Nightlife listing for events that take your merry-making from dusk 'til dawn.