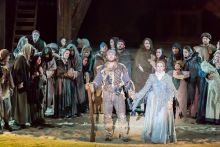 Busy. Love that word or hate it, it's got to be the most-used word on the Outer Banks right now.
Vacationers were streaming over the bridges at a Memorial Day weekend pace two weeks ago, and they're still coming in hot, which means that the roads, beaches, grocery stores, restaurants, vacation rentals, shops, recreation outfitters and attractions are busy, and everything is expected to get busier this weekend and throughout the summer. 
That said, keep in mind that the local workers are busier than they're used to being at this time of year. Couple that with the fact that there's a labor shortage, and you've got some already overworked restaurant staff, grocery store workers and hotel and cottage cleaners and caretakers. Please be patient with them!
Meanwhile, gathering is back on. North Carolina has lifted social distancing requirements, and businesses can operate at 100% capacity with no limit on the number of people in gatherings. The mask mandate has also been lifted for vaccinated people (though some businesses are still requesting that all customers wear masks). So, it's starting to really feel like normal times around here, and opportunities to gather are abundant.
Here are just a few of the events coming up this week and beyond.
Photo: The 84th season of The Lost Colony starts Friday! Photo: The Lost Colony
Local Makers Market
Wednesdays, 3 to 6 p.m.
Village Table and Tavern in Duck is hosting its Local Makers Market with creative makers, growers and crafters every week this summer. The event takes place behind the restaurant in The Sound Lounge overlooking Currituck Sound, and the bar will be open. It's at 1314 Duck Road in Duck.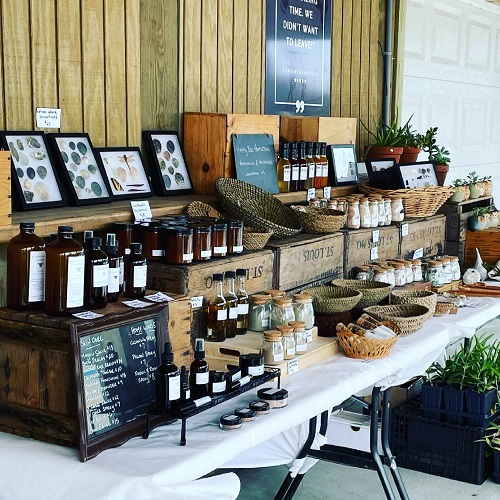 It's market season on the Outer Banks. Photo: Local Makers Market at Village Table and Tavern
Dowdy Park Farmers Market
Thursdays, 9 a.m. to 1 p.m.
The popular market in Nags Head is back. This year they have 50 vendors, mostly artists and crafters but also farmers, food producers, bakers, spice merchants and so much more. Bring the whole family as the kids will love playing at the park. The first market is this week, May 27. Dowdy Park is at 3005 S. Croatan Highway in Nags Head, on the corner of Bonnett Street. 
Secotan Market
Saturdays, 8 a.m. to noon
Secotan Market in Wanchese is more of a true farmers market, with more food producers than artists. You'll find fresh produce, mushrooms, ferments, kombucha, meat, eggs, baked goods, plants and more, all grown or crafted in northeastern North Carolina. One or two artists are always on-site as well. You'll find it at 2868 N.C. Highway 345 in Wanchese.
Downtown Market on the Manteo Waterfront
Saturdays, 8 a.m. to noon
Manteo's Saturday market resumed last weekend and will run through September. You'll find fresh produce and plants, artisan goods, baked goods and much more. It's held at Creef Park on the waterfront, 104 Fernando Street. Plan to stick around Manteo for lunch and a little shopping in the local shops or to let the kids play at the playground next to the market site.
The Lost Colony
Monday through Saturday nights, 8:30 p.m.
The 84th season of The Lost Colony begins on Friday, May 28. The show has a new director/choreographer, Jeff Whiting, who has impressive Broadway, Disney, film and TV credits, and new creative staff. Visitors can expect a lot of positive updates, music and special effects to the show this year. The show runs Monday through Saturday nights at 8:30 p.m., and tickets are on sale now. Kids younger than 5 get in free every night thanks to PNC. Waterside Theatre is at 1409 National Park Drive in Manteo.
20th Anniversary Party at Outer Banks Brewing Station
Tuesday, June 1, 5 p.m.
For 20 years, Outer Banks Brewing Station has been at the heart of Outer Banks nightlife. They not only brew beer and serve great food, but they also are dedicated to bringing the most eclectic musical performances week in and week out. Come out Tuesday night to celebrate their contributions to 20 years of fun. They'll have a backyard pig pickin' at 5 p.m. Local bands Formula and Zack Mexico will perform, and there will be a fire dancing show in the backyard around 9 p.m. Tickets are $10 (purchase in advance to ensure a spot), and beers will sold at 2001 prices: $3.50.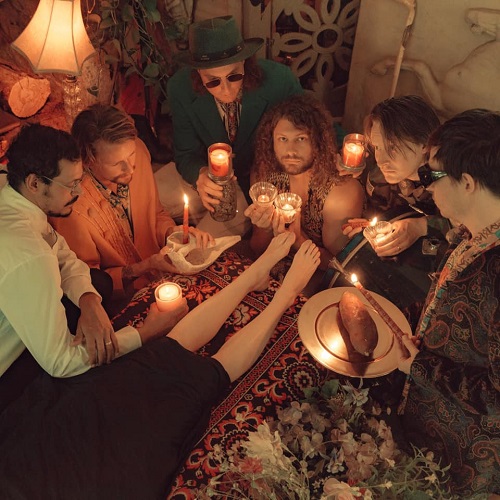 Local favorite band Zack Mexico will perform at Outer Banks Brewing Station on June 1 and at Homegrown on June 11. Photo: Zack Mexico
Rock the Cape
Wednesday, June 2
Rock the Cape combines live music and an art show to celebrate the arts on Hatteras Island. Sponsored by Dare County Arts Council, this year it's being held at Kitty Hawk Kites' Waves Village Watersports Resort in Rodanthe. The art show begins at 12 p.m. with dozens of local artists. The live music from local bands begins at 2 p.m. and runs until 8:30 p.m. Bring lawn chairs or blankets to sit on to enjoy the free show.
Live Music 
Live music is back, and our nightlife calendar is filling in fast! Acoustic performers, full bands and more are playing in outdoor and indoor venues.
Ocrafolk Festival
Saturday, June 5
Ocracoke's annual festival of art, music and storytelling is being held next weekend. The main event is Saturday, June 5 at the Berkeley Manor and Barn. It's always a great day of fun, and it's very popular, so make your accommodations reservations now and be sure to get to the ferry line early!
Homegrown: A Collaborative Fashion Event 
Friday, June 11, 6 p.m.
With a runway show, an artisan market and live music by local acts Holden McOwen, Zack Mexico and Tshombe Shelby and direction by Trey Govan, this new event is coming to the Head Start building in Manteo. We'll bring you more information about this one soon.
Juneteenth Concert
Saturday, June 19, 5 p.m.
A Juneteenth concert will be held on Saturday, June 19 at 5 p.m. at the Pea Island Cookhouse Museum in Manteo. This free outdoor Juneteenth concert is being held to celebrate the end of slavery in America. The Cookhouse Museum honors the history of Keeper Richard Etheridge, who grew up enslaved on Roanoke Island and became the nation's first African Keeper in the U.S. Life-Saving Service. Tshombe Selby, who made his debut as a tenor soloist at Carnegie Hall and now performs at the Metropolitan Opera House in New York, will sing spirituals and other songs to highlight freedom. The Cookhouse Museum is located at 622 Sir Walter Raleigh Street in Manteo.
This is only a sampling of the events going on in the upcoming weeks. Keep checking our Nightlife and Daytime pages as our team is adding new events every day. Have fun and be safe!