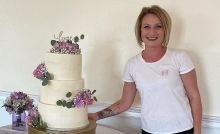 All across the Outer Banks are people doing their best to make a living while still finding time to enjoy this wonderful place they call home. In this edition of Get to Know a Local, you'll meet one of them, Holly Setnikar, an Outer Banks-based baker.
Holly's passion for baking started when she was a child. Some of her fondest memories are of baking on the holidays with her mother. "The aroma, smiles and laughter that filled the room made for the perfect time spent together," she says.
Holly started baking seven years ago as a hobby/side hustle while she was home with her newly born second child, Mya. About five years ago she amped up for passion for baking as a way to showcase her artistic abilities. Now, with the support of family friends and many local customers, it is her full-time job. Holly's Creative Confections specializes in wedding cakes, birthday cakes, cheesecakes and a variety of sweet treats and serves the Outer Banks and Currituck County.
"With a commitment to using the finest ingredients, each cake I craft embodies the essence of my passion for quality," she says.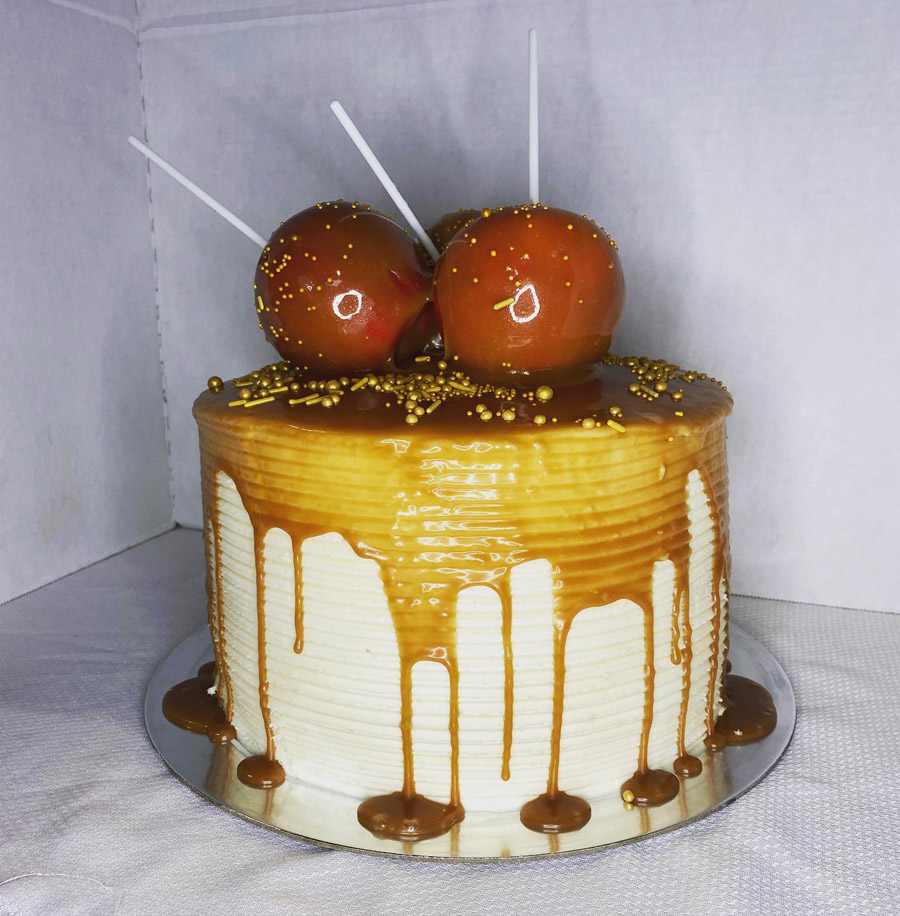 How long have you lived on the Outer Banks and how did you end up here?
I have lived on the OBX now for 16 years. I came on a "month" vacation and never returned home to New York.
What do you do for a living and how did you get into this line of work?
I now bake full time running my own business, after taking a leap of faith and coming to the realization that this is no longer a hobby, it is my dream job.
What did you do before you were in this business?
Before baking full-time, I worked for a local, family-owned home maintenance company called Carolina Pro Clean.
What motivates you to work hard in your line of work?
What motivates me in any line of work is my two children and my partner in life. I am always looking to be a better version of myself for those that I love and myself.
What is your favorite thing about your job?
My favorite thing is being able to create a piece of art from nothing but raw ingredients and seeing the end result and the customers' reactions.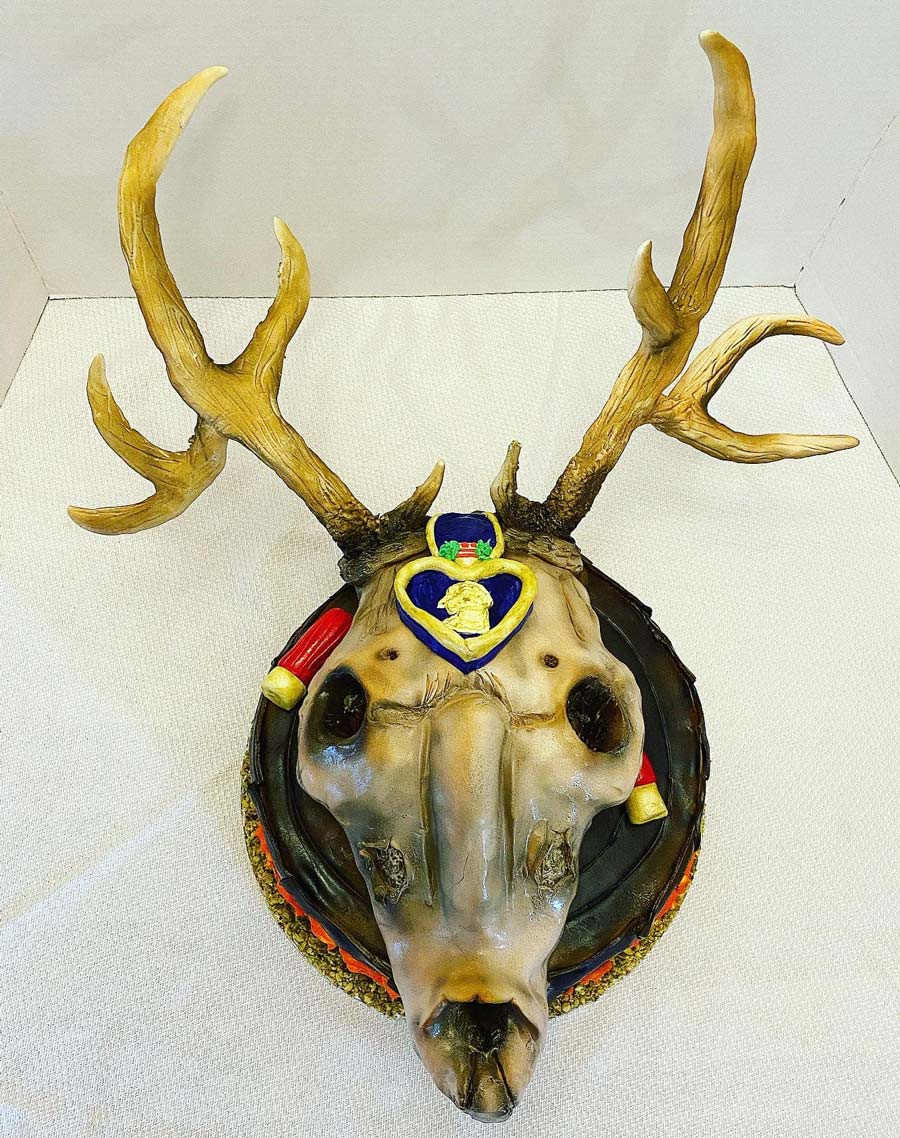 Photo: This edible deer skull cake was for the Wounded Warriors in Action, which has a deer skull for its logo. Holly has made a cake for the organization for the past four years.
What is the most challenging part of your job?
Delivery! It is a heart-wrenching process to drive and deliver a masterpiece you have put your sweat and tears into hoping it stays in one piece.
What is your favorite thing to bake?
Without a doubt, cheesecakes!
What is your favorite OBX town or village?
Duck!
What is your favorite thing about living on the Outer Banks?
The community and the hospitality that comes along with it.
What is your favorite season on the Outer Banks?
Fall
What do you do for fun?
Train in the gym with my partner, Wes, and anything outside with the family – the beach, mountains, adventures.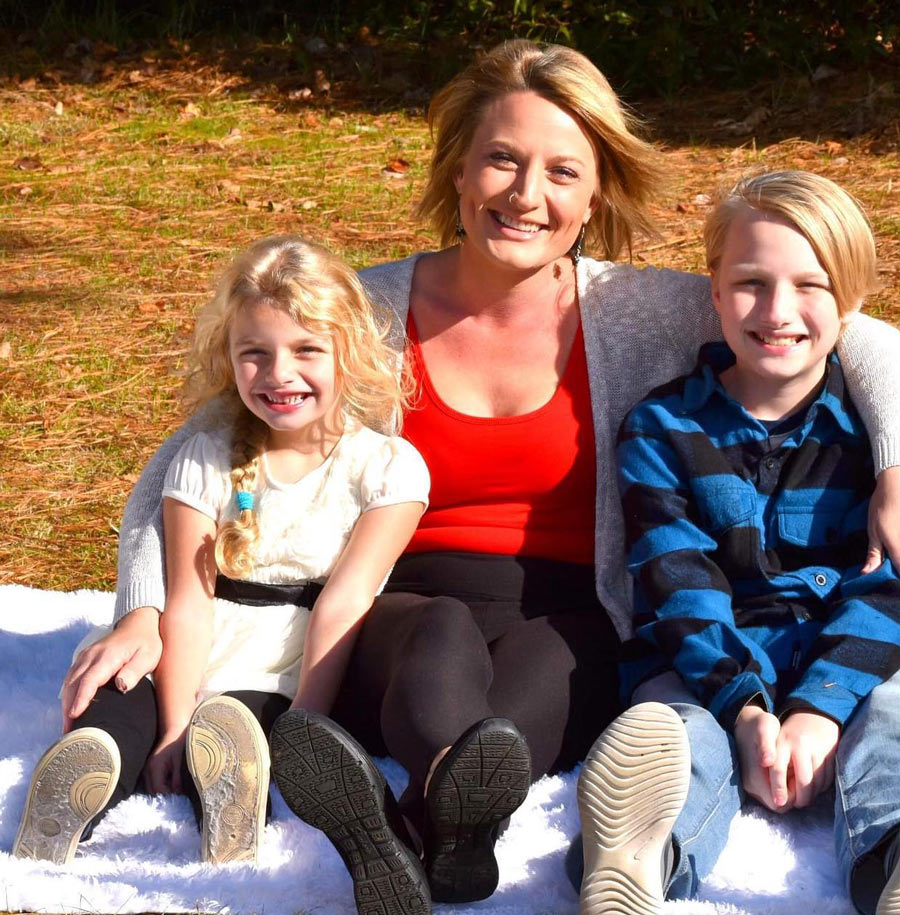 Photo: Holly with her 8-year-old daughter, Mya, and 14-year-old son, Mason
What do you do in the off-season?
I spend a lot more time with the kids and helping them with school.
What is your favorite beach access?
Southern Shores
Describe your perfect day off.
Relax! Movie time and food and maybe a nap here and there.
Do you see more sunrises or sunsets?
Sunsets
What is one thing you wish more Outer Banks visitors knew?
How close-knit our community is; how there's always a helping hand to go around.
Where do you go on vacation?
Mountains of West Virginia and metropolitan areas
For a celebratory dinner, would you rather order take-out, go out to eat or cook something at home?
Home, of course. My partner is a chef.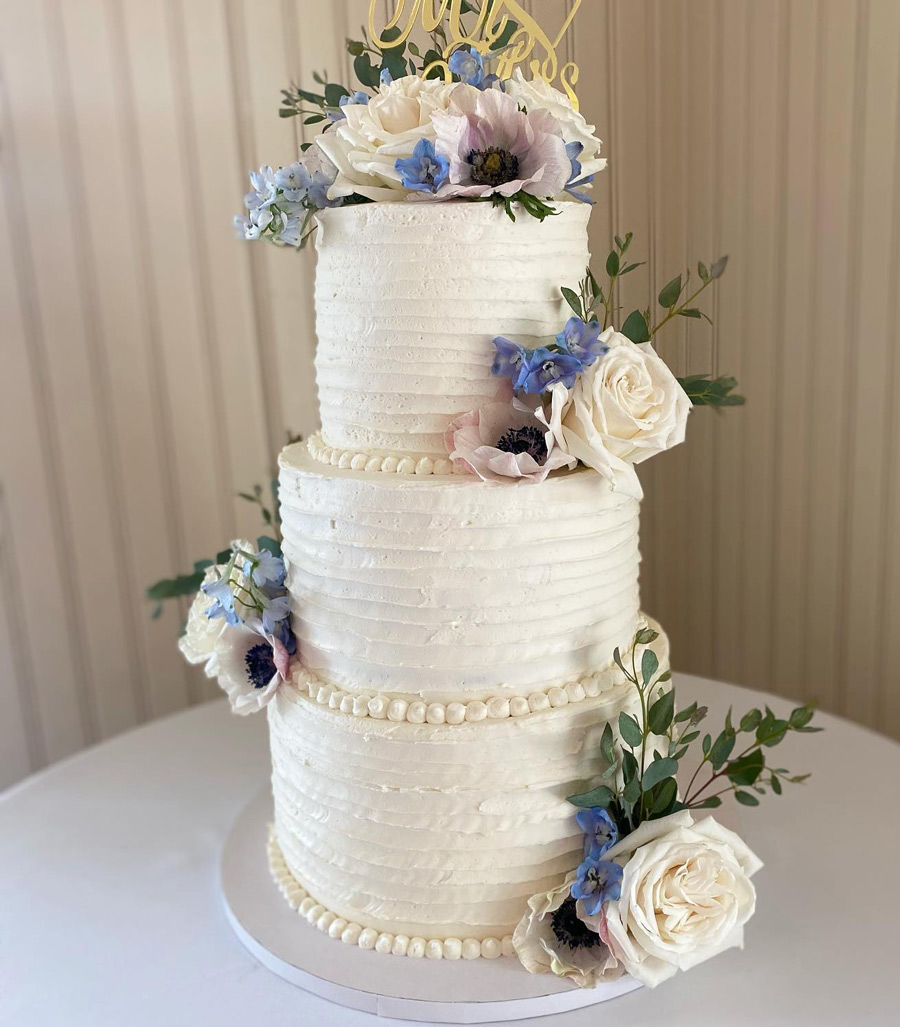 What is your favorite dessert?
Crème brûlée
What is your favorite local seafood?
Wanchese sea scallops
Do you have any side hustles?
My side hustle has become my business.
Do you have any other artistic skills?
Sketching and painting
What is one item on your bucket list?
To visit Switzerland!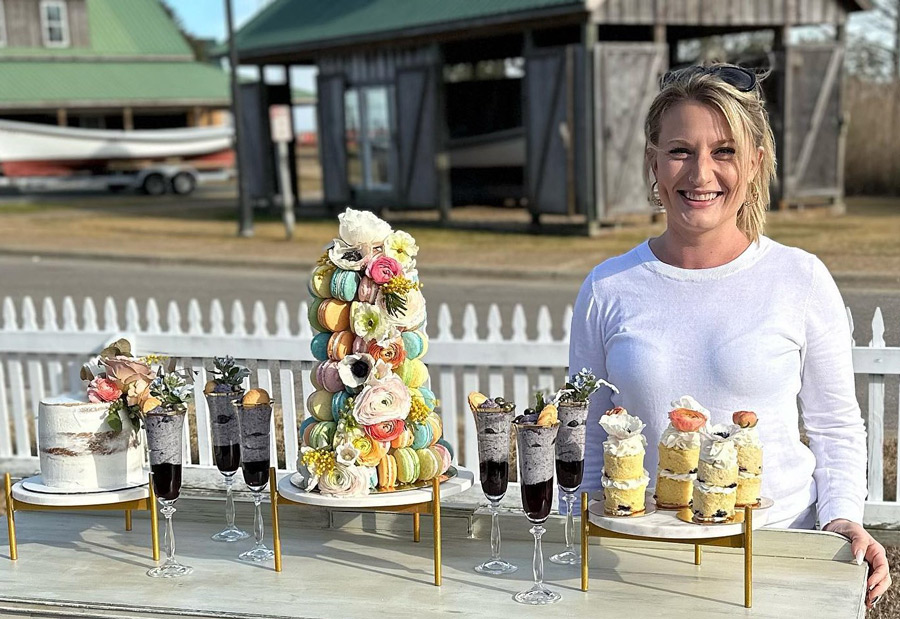 Find out more about Holly's Creative Confections at outerbanksbaker.com and on social media @Hollys Creative Confections. You can call to order at (252) 619-2867.