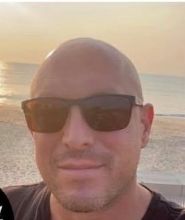 Behind every business are people doing their best to make a living and still have time to enjoy this beautiful place they call home. In this blog, you'll meet one of them: Tony Northrup of Uncle Ike's Sandbar and Grill in Corolla.
Tony bought Uncle Ike's Cafe, which had been open a couple of months in Corolla, shortly after moving there in 2009. The restaurant was named for the former owner's dog, Ike. Tony's Italian heritage and love of food inspired him to buy the restaurant and give it his own spin.
"I've always enjoyed entertaining and being around great people and good food," Tony says.
His philosophy has always been to build friendly relationships with all of his guests and to treat them the same whether they're a local or a visitor.
"I thought from the beginning that Corolla was a special place with many returning guests," he says. "People save their money year-round to come here, and we need to respect that decision when they walk in the door."
This philosophy has worked well for Tony. Uncle Ike's is an extremely popular Corolla restaurant for family-friendly dining for breakfast, lunch and dinner. Serving all three meals daily in season is a tough job, but Uncle Ike's manages to maintain its reputation for quality food and friendly service. It's also a nightlife hotspot for live bands, karaoke and DJs in the bar and on the deck. It's one of the few places open until 2 a.m. in Corolla (in non-COVID times). Sports fans love that the bar has plenty of televisions showing all the major sports action.
Q&A with Tony Northrup
How long have you lived on the Outer Banks?
Since Memorial Day weekend 2009.
Where did you grow up and live before you came here? 
I was born in North Carolina, but I grew up in Pennsylvania primarily. I've lived in Hawaii and spent nine years in Arizona.
What did you do before you got into the restaurant business?
I was in sales and always did various jobs on the side if I had time.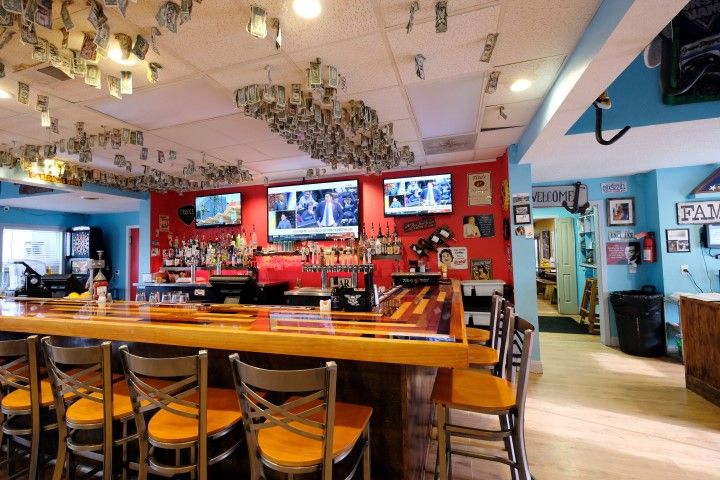 Uncle Ike's customers help a Haitian orphanage by placing dollar bills in the ceiling.
 
What's your favorite thing about your job?
My favorite thing is handling the huge rush of customers. I love the challenge. In general, I just love making people laugh and watching them be happy with the overall experience. I also love the patrons who share a belief in making donations to Haitian Angels orphanage by placing dollar bills on the ceiling. 
What is your favorite thing about living on the Outer Banks?
I love the slow pace in the off-season. I love driving on the beach. I love seeing wild animals, and I love the safety and comfort of being here.
What's your favorite Outer Banks town or village?
Corolla, hands-down.
What is your favorite season on the Outer Banks?
That's a tough question because, obviously, we love the summertime — without it we wouldn't survive. But I really do love the fall season and the change of weather.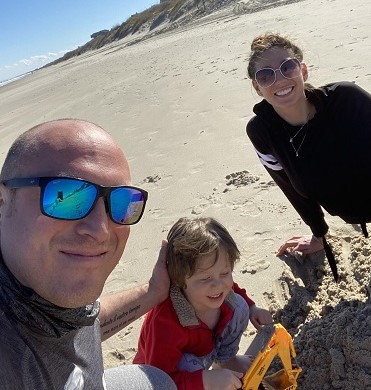 Tony with his fiancee, Tammy, and their son, Bruno, age 3.
 
What is your favorite beach access?
The lighthouse beach access next to Uncle Ike's is my favorite.
What do you do for fun?
I love to travel and experience other restaurants, cities and countries. I also love to exercise for fun. 
Describe your perfect day off.
My perfect day off is spending time with my son, Bruno, and fiancée, Tammy, on the beach.
Do you see more sunrises or sunsets?
I probably see more sunsets, but I love to see the sunrises just as much. I enjoy doing yoga on the beach for a sunrise, but there's nothing better than an Outer Banks sunset. There's just something so peaceful and beautiful about them.
What's one thing you wish more Outer Banks visitors knew?
Sometimes I wish the visitors understood the struggle of owning a business here and the struggle the workers have to go through to make a living for themselves.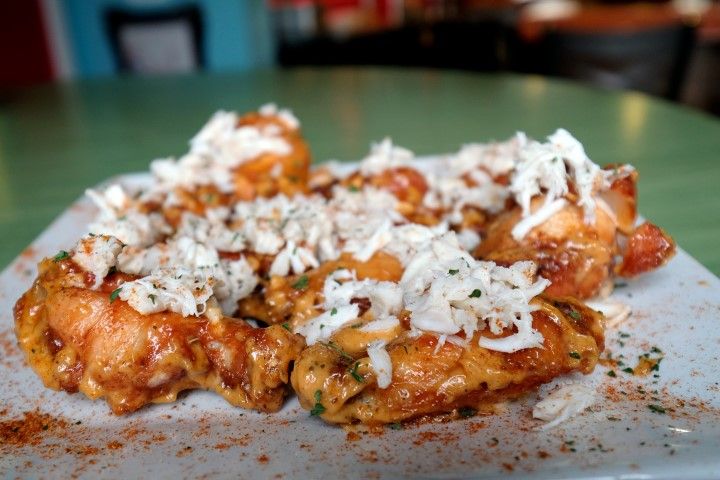 Among many other favorites, Uncle Ike's is known for its fresh jumbo wings.

Where do you go on vacation?
I go all over for vacation: Mexico, Costa Rica, Jamaica. I go to Arizona or California to visit family and friends. I love going to Texas for Dallas Cowboys football games. I love Scottsdale, Arizona.
What is your favorite local seafood?
Locally, I love tuna and scallops.
What is your favorite thing to eat at Uncle Ike's?
My favorite thing is probably shrimp and scallop tacos, but I'm a sucker for our garlic Parm wings ... I mean, that's a tough question I love many things here.
What is the most popular menu item at Uncle Ike's?
Our fish tacos, hands-down, are the number one item. We've sold almost 100,000 of them since we started.
Uncle Ike's attracts a lot of sports fans. What is your favorite sport to watch? What is your favorite sport to play?
I loved running track and playing football. Football is my favorite sport to watch.
For a celebratory dinner, would you rather order take-out, go out to eat or cook something at home?
Go out to eat!
What's your favorite meal of the day, and where on the Outer Banks would you get it (besides your own restaurant)?
There isn't a single meal of the day that isn't my favorite. I like going down to the Thai Room in Kill Devil Hills for dinner.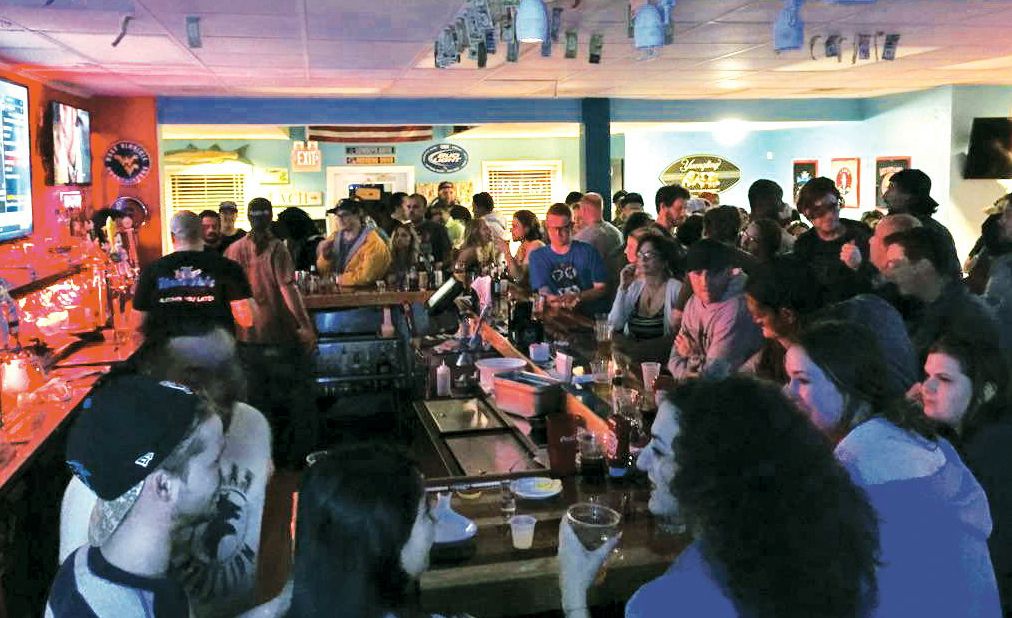 Uncle Ike's is a Corolla nightlife hotspot, as seen here in pre-COVID times.
Do you have any side hustles?
Yes. I have sold Thrive Products through the Le-Vel company since 2016. I also am a part of Cell Surgeon, a brand-new cell phone repair store in Kill Devil Hills opening in April 2021. 
What's the first thing you want to do when COVID is over?
COVID-19 hasn't stopped me from doing anything I want to do except traveling to Italy, which I will try once things are under control.
What's one item on your bucket list?
I want to travel to outer space.
Find out more about Uncle Ike's Sandbar and Grill here.