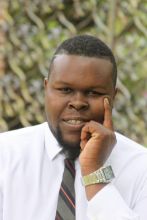 Manteo native and professional opera tenor Tshombe Selby lives most of the year in New York City, but this month he's back with his family on Roanoke Island and will take the stage at two events in Manteo: Homegrown, A Collaborative Fashion Festival on June 11 and the Juneteenth Celebration on June 19.
How did a Manteo kid make his way to the Metropolitan Opera House? Tshombe started off singing in his church, Haven Creek Missionary Baptist Church in Manteo, at age 5, and it was immediately apparent that he had an amazing talent for music. By age 15 he was the Minister of Music for the church. After high school, Tshombe went to nearby Elizabeth City State University and found his way into classical music, graduating with a degree in voice and vocal performance. He performed with Elizabeth R and Co. and The Lost Colony and sang at many local venues before moving to NYC in 2013 to pursue a career in opera. There he got a job as an usher at the Met then auditioned for the chorus. He now performs in different operas as an ensemble member and performs in many other venues as a soloist and with choirs.
On June 11 he'll perform on his home turf at fellow Manteo native Treveon Govan's Homegrown: A Collaborative Fashion Festival. The event will bring together arts visionaries in the mediums of music, design, art, surf, skate and fashion at the Head Start Center in Manteo. On June 19 he'll perform at the Pea Island Preservation Society's Juneteenth celebration at the Cookhouse Museum at Collins Park in Manteo. The free outdoor concert is being held to celebrate the end of slavery in America. The Cookhouse Museum honors the history of Pea Island Life-Saving Station keep Richard Etheridge, who grew up on Roanoke Island and was the nation's first Black station keeper. The historic, all-Black station he commanded is the only station that had an all-Black crew, and Tshombe's Meekins ancestors were part of that crew. Tshombe will sing spirituals and songs to highlight freedom.
"These events are what Manteo is all about," he says. "I'm performing because I asked God that if he could help me go off to New York and learn, my number one thing would be to bring what I learned back home. It is my duty to support these events. No question. … It means a lot to me to be able to come home and sing in a classical way and support and give back to the community because the community has given me so much."
Read on to learn more about Tshombe Selby and what he loves about his hometown.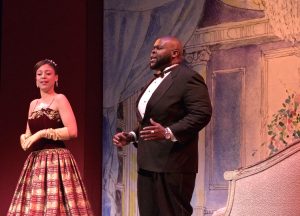 Q&A with Tshombe Selby
How long have you lived on the Outer Banks?  
All my life except for when I'm in New York.
Are you living on the Outer Banks this summer? If so, what will you do while you're here?
I'll be here for part of the summer. I'll perform, do things around the house for my mom, yard work, etc. I'm home to help. I'll be going to O'Neals, fishing, soaking up home.
What's your favorite Outer Banks town or village?
 Manteo - up the road.
What is your favorite thing about living on Roanoke Island?
My family and the people. It's more than blood family. This is where my life is, it's my roots.
What is your favorite season on the Outer Banks?
I like them all. Every season has different things. I like summer and fall for a lot of reasons. I like winter because of food and family.
What is your favorite beach access? 
Where everybody is not. Banana Island.
What do you do for fun? 
Any and everything.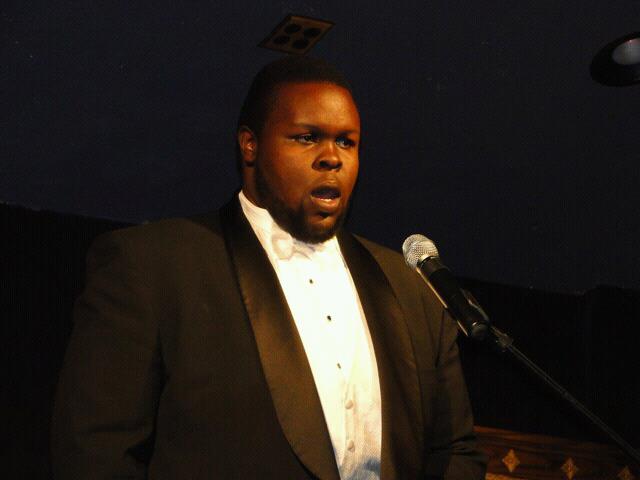 Describe your perfect day off. 
I'm in Manteo, getting up and walking downtown, maybe getting something from Poor Richard's. Going down to O'Neals, going fishing, going out in the boat, hanging out.
Do you see more sunrises or sunsets?
Sunsets. When working as a bouncer at The Pit years ago, I saw more sunrises.
What's one thing you wish more Outer Banks visitors knew? 
How to use the center lane on the Bypass. I also wish they knew how hard the locals work.
Where do you go on vacation? 
Home to Manteo.                                                                                                
What is your favorite local seafood? 
Fresh.
If someone is visiting, where do you take them for breakfast, lunch and dinner? 
It's really hard for me to choose. For breakfast, Sam and Omie's; lunch, O'Neal's; dinner, Lone Cedar Café. But Garden Pizza, Avenue Waterfront Grille, Poor Richard's, Darrell's, Stripers, Taiko and La Fogata could just as easily be on the list.
What's your favorite thing about your job?
I sing and it makes people happy. I enjoy reaching people through music.
What is one of your favorite songs to sing?
It depends on the season. But right now I enjoy singing "Make Them Hear You" by Steven Flarity from the musical Ragtime. My favorite aria to sing is "Che Jelida Manina" from La Bohème.
What was one of the keys to your success in becoming a working opera singer?
It takes a village. What made me succeed in New York was having people like Elizabeth R and Co. and others support me. They have supported me and provided fundraising support and emotional support. They helped raise money that allowed me to go to New York then provided the means for me to realize one of my dreams by producing an opera back home in Manteo.
Do you have any side hustles?
Apart from singing, I'm an usher. I've had a ton of side hustles. I drove a school bus, worked at J.Crew, ran a lawn service, played the keyboard at church, bartended and was a bouncer at The Pit.
What's one item on your bucket list?
To buy my first home in downtown Manteo on the water.
Where do you see yourself in 10 years?
I see myself singing, doing the same thing, but with my own home. I also will continuously spread love and help people. I don't desire to be rich, I just hope to help others finance their dreams in the same way people have helped me.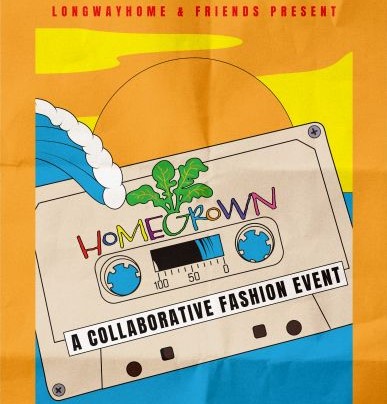 To learn more about Homegrown, Juneteenth and all the other local events going on this month, visit our Nightlife and Daytime events pages.