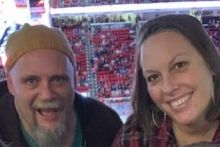 Behind every Outer Banks business are people doing their best to make a living and still have time to enjoy this beautiful place they call home. In this blog, you'll meet two of them: Karla and Mark Hutchins of Country Deli in Kill Devil Hills.
Country Deli has been in business on the Outer Banks for 31 years. Mark's parents, Bill and Geri Hutchins, bought Country Deli in 1990 in Surfside Plaza in Nags Head. Mark grew up working in the business, and Karla joined the family when she married Mark in 2000. They raised their kids while making sandwiches at the deli, and when Bill and Geri retired in 2015, Mark and Karla took over, moving to a bigger location in Kill Devil Hills in 2017.
"We really wanted a place to allow our customers to dine in, and we love our outside patio and central island location," Karla says.
Country Deli is known for its giant, expertly made sandwiches, super-friendly staff, indoor and outdoor dining, take-out and delivery. The guiding principle at Country Deli is to create and serve the best possible sandwich with the best ingredients to each and every person who comes into the business.
"We also always try to serve with a smile on our face and make our customers feel the good vibes we try to spread," Karla says. "Being short-staffed has been a challenge, but we try every day."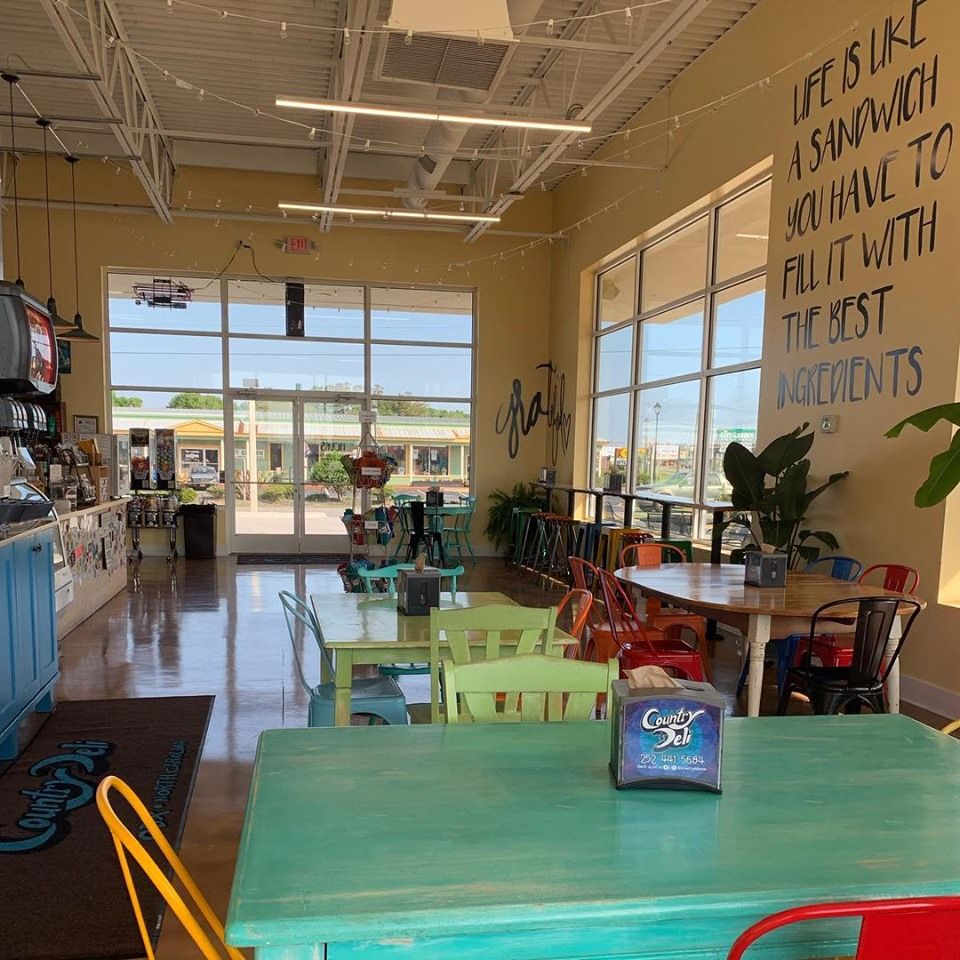 How long have you lived on the Outer Banks?
Karla has lived on the OBX for 25 years, and Mark has been here 30 years.
What's your favorite Outer Banks town or village?
We love living centrally in Kill Devil Hills, but our hearts are in Ocracoke.
What is your favorite thing about living on the Outer Banks?
Of course, our favorite thing about living on the OBX is being able to go to the beach anytime we choose, but equally as much, we appreciate the old-school, tight-knit community that rallies for each other when needed. We love being an integrated part of our small island community and giving when we can. We also feel it's vital to also support our fellow small business owners, to work together, to help each other so we can all continue to live in this beautiful place while raising families.
What's your favorite season on the Outer Banks?
Our favorite season here is the fall, especially the month of October. Warm water, warm days and cool brisk nights.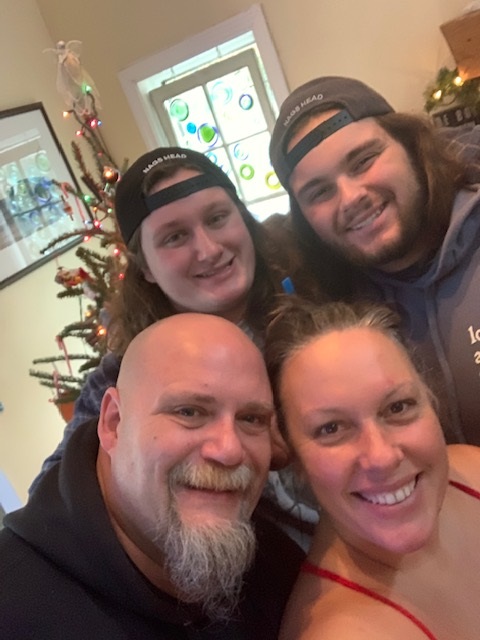 Karla and Mark with their kids, Jacob, 17, and Chris, 15

What's your favorite Outer Banks beach access?
Albatross Street in Nags Head
What do you do for fun?
For fun (now that we are older) we enjoy hanging with our close friends in small group settings. Mark's favorite thing to do is go to local concerts and see live music. Unfortunately, we haven't done that in a while because of COVID.
Describe your perfect day off.
Our perfect day off is coffee together on our back patio, a visit to the beach and playing in our flower garden.
Do you see more sunsets or sunrises?
Sunsets
What's one thing you wish more Outer Banks visitors knew?
One thing I wish more OBX visitors knew is how the OBX is a living ecosystem in that all of our actions can impact and affect the wildlife like our horses, birds, fisheries etc. That cleaning up after yourself and helping with picking up trash is just a small, important action toward respecting the beauty of our beaches and waterways so we can all enjoy them for many more years to come.
Where do you go on vacation?
Our family usually vacations somewhere warm with snorkeling like Mexico. COVID canceled our Puerto Rico plans, but we look forward to that next year.
For a celebratory dinner, would you rather order take-out, go out to eat or cook something at home?
Our celebratory dinners used to be in a favorite restaurant dressed up a bit, but since COVID it's definitely been favorite meals cooked at home.
What is your favorite local seafood?
The fried soft shell, of course.

The menu at Country Deli is huge!
What's your favorite sandwich at Country Deli?
My favorite sandwich at the Country Deli is either the Granny Brie or Italian, and Mark's is the Bermuda Schwartz.
What's the most popular sandwich at Country Deli?
It's a tie between the Turkey Club, the Corned Beef Reuben and the Cheesesteak.
What's your favorite meal of the day, and where on the Outer Banks would you get it (besides your own restaurant)?
Our favorite meal of the day is dinner, and if we go out it's usually to Kill Devil Grill or Woo Casa.
What's your favorite thing about your job?
Our favorite thing about the Country Deli is definitely our customers. Many have supported us for many years and have become a part of our deli family. We have been blessed to be able to watch so many families grow, and now a lot of our older customers have their kids bringing in their families.
Do you have any side hustles?
My (Karla's) side hustle for 16 years was my job with the Kill Devil Grill, but I finally retired in 2019. I learned a lot from Bill and Liz (the owners) and made lifelong friendships there.
What's the first thing you want to do when COVID is over?
The first thing I want to do when COVID is over is hug my friends, have a big old get together and definitely visit my family!
What's one item on your bucket list?
The number one bucket list item for Mark and me is a nice long visit to the Maldives, staying in a hut on the water, first-class style all the way.
Find more info about Country Deli here. They're open all winter, Tuesday through Saturday.