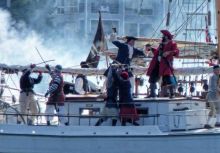 This weekend is full of events on the Outer Banks, some related to Halloween and others just for get-out-of-the-house fun. Here's a rundown of a few of the things you can enjoy this weekend. For more information on these events and others, see our Daytime and Nightlife sections.
Daytime
Blackbeard Pirate Jamboree
Ocracoke Island has legitimate pirate history. The infamous Blackbeard was known to frequent the island and was actually killed in a battle in the waters near Springers Point. Each year Ocracoke residents stage an event called Blackbeard's Pirate Jamboree. They set up an historically accurate pirate encampment and a re-enactment of Blackbeard's last battle. Held on Friday and Saturday, October 30 and 31, the event features movie night, cannon blasts, a parade, living history exhibits, story-telling, music, a marketplace and more, and the event culminates with a pirate and militia march to Springers Point. Several local restaurants and venues, including 1718 Brewing, Ocracoke Oyster Co., Coyote Den, Dajio and The Breeze, offer nighttime activities. The events are free and family friendly. Photo courtesy of Visit Ocracoke 
Wooden Boat Show
Boats are a beloved part of Outer Banks culture. Roanoke Island Maritime Museum's annual Wooden Boat Show is annually held on the last Saturday in October, and people love to come out and appreciate these boatbuilders' craftsmanship. Head to downtown Manteo to see all the new and restored boats on display and talk to the builders. Attendees can vote for their favorite in the People's Choice Award. The event starts at 9 a.m.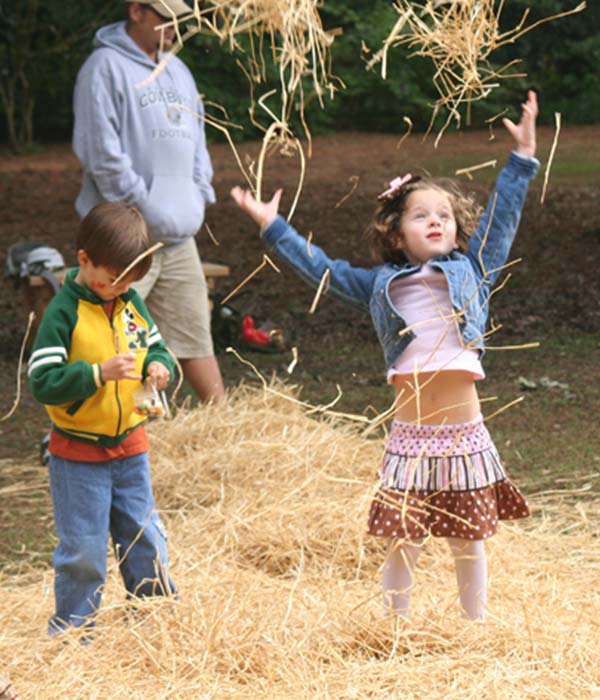 Harvest Hayday Spooktacular
The Elizabethan Gardens is known for its fabulous family-friendly events, and this one is no exception. This Saturday, October 30 event combines fall fun like hayrides, a haybale maze and scarecrow stuffing with a Halloween costume contest. The costume contest has some amazing prizes, so come dressed to win. There will also be face painting, a cupcake walk, a bake sale, a bonfire and concessions. The event lasts from 10 a.m. to 2 p.m. Tickets must be purchased in advance online.
Trick or Treat in Manteo
After your fun in The Elizabethan Gardens on Saturday, stop in Downtown Manteo for the Trick or Treat in Manteo event. About 20 downtown businesses are offering trick or treat fun from 1 to 3 p.m. or while supplies last. Look for Trick or Treat sign on the door at restaurants, shops and inns to see who's participating, and be sure to wear a costume!
Halloween Hoopla at Kind Yoga
If you're into a healthy Halloween, Kind Yoga in Kill Devil Hills is having a Halloween Hoopla on Saturday and Sunday, October 30 and 31. Saturday features music and class offerings from 8:30 a.m. to 1 p.m., and Sunday has offers from 9 a.m. to 1:15 p.m. Choose from Hot as Hell Yoga, Eerie Yin, Blacklight Yoga, Spooky Sound Bath, Cool Corpse Restorative and Ghost Kriya Meditation plus enjoy music by Speckled Stone Soundcraft. Costumes are encouraged, and there will be raffle prizes. 
Nighttime
Hatteras Village Haunted Trail
Down in the swampy woods of Hatteras village, you can get your socks scared off by Swamp Monsters. Meet at the Hatteras Civic Center parking lot to be transported to the trail. The event will be held on Saturday, October 30 only from 7 to 10 p.m., and cost so $5 per person.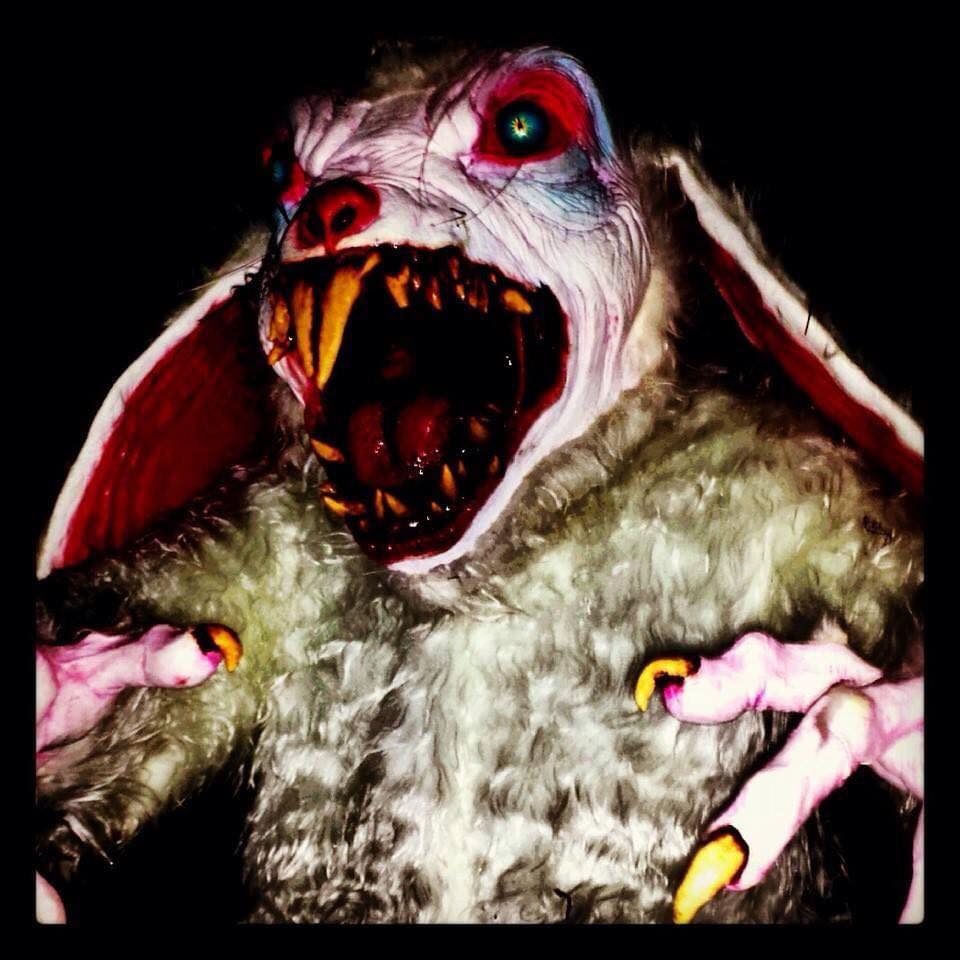 Wicked Woods
Driving out into the dark reaches of East Lake on the mainland west of Manteo can be creepy enough. Add the scare tactics of the Wicked Woods crew, and you've got the perfect Halloween weekend fright fest. The last three nights of the season are Friday and Saturday from dark until 11 p.m.  and Sunday (Halloween) from dark until 9:30 p.m. Cost is $15 and kids younger than 7 get in free (but it's really scary so use your best judgement). Kids can use a glow stick as "monster repellent." You'll find Wicked Woods at 18766 U.S. Highway 64 in East Lake.
Exotic Erotic Halloween Ball
The most fun Halloween party every year on the Outer Banks is at Outer Banks Brewing Station. On Saturday night from 9:30 p.m. to 2 a.m. there will be music with DJ Alkey and a costume contest. Cost is $5 if you come in costume and $10 if you don't.