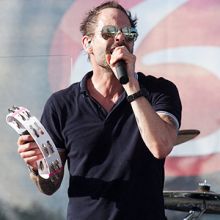 Just a few days from now, on Thursday, July 17, The Gin Blossoms will grace the Roanoke Island Festival Park stage along with special guests The Spin Doctors and Scars on 45 for the last show of Brew Thru Live's 2014 Summer Concert Series. Tickets are on sale now and can be purchased at any Brew Thru location or online at the Brew Thru website. Advance general admission adult tickets are $35; advance priority seating adult tickets are $45. VIP Parking is available for $20/vehicle. Children 7 and younger will be admitted FREE. General admission tickets will be $45 at the gate on the day of each concert. Non-VIP concert parking will be located at Manteo Elementary School and Manteo High School with a FREE shuttle service providing transportation from the parking lots to the concert venue every 15 minutes beginning at 4 p.m. Parking may be available in certain downtown Manteo locations; look for signs indicating approved parking locations.
The Gin Blossoms' string of hits began in 1992 with the release of their first studio album New Miserable Experience, a recording that sold four million copies, stayed on the charts for nearly three years and produced the hit singles "Hey Jealousy," "Until I Fall Away" and "Found Out About You." In 1995 the smash hit single "Til I Hear It From You" helped make the Empire Records soundtrack a platinum selling album. In 1996 Congratulations I'm Sorry, the band's second album, also went platinum and the album cut "Follow You Down" had a 10-week run in the Billboard Top 10.
Special guests The Spin Doctors formed in New York City in 1989 and built a strong following thanks to extensive touring and the strength of hugely entertaining live shows. Their debut album Pocket Full of Kryptonite in late 1991 and a tour with the H.O.R.D.E. festival in the summer of 1992 introduced them to a mass audience. Increasing radio airplay led to the album's slow build as it generated one hit single after another, beginning with "Little Miss Can't Be Wrong" and continuing with "Two Princes," "Jimmy Olsen's Blues," "What Time Is It" and "How Could You Want Him (When You Know You Could Have Me?). By the summer of 1993 the album had gone Triple Platinum and ultimately sold more than 10 million copies worldwide, peaking at #3 on the Billboard Albums Chart. "[Their] popularity," said Rolling Stone magazine, "is based on universal rock & roll virtues. The Doctors aren't trying to blaze new trails. They know we've been down this way with the Stones, Curtis Mayfield and a few of their other touchstones. But the proof - plenty of it - is in the party."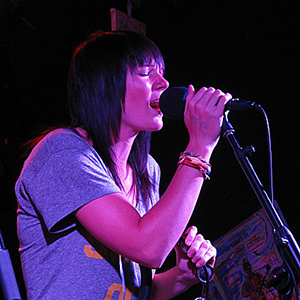 The indie opening band band Scars on 45 comes to the Outer Banks from Bradford, England. The single "Give Me Something" from the EP of the same name rose to the top five of the Adult Alternate Chart and was recognized as one of 2011's Top 3 Singles of the Year by Amazon.com. You may also have heard the band's music on some of your favorite TV shows - "Beauty Running Wild" was featured in an episode of CSI: New York and "Heart on Fire" was selected as the lead song for the eighth season soundtrack of Grey's Anatomy. In 2012 the band released the self-titled Scars on 45, their first full length studio album, ranked by Amazon.com's music editors as #7 in their list of the 50 Best Albums of 2012.
A Few Personal Thoughts
The Brew Thru Live Summer Concert Series was conceived as an effort to bring top-notch musical talent to the Outer Banks, capitalizing on the spectacular venue of Roanoke Island Festival Park's amphitheater (anyone who witnessed Bruce Hornsby's recent starlit performance knows what I mean) to help transform our string of islands into a musical destination with three seasons of potential. The concert series is one of those special events accessible and appealing to both locals and visitors. For locals, who typically have to travel at least as far as Hampton Roads (a minimum four-hour round trip) to see shows of this caliber, the Brew Thru Live concerts provide the rare opportunity to see top bands for a great price right here at home - during the summer! Meanwhile, visitors vacationing on the Outer Banks have a chance to make an exciting outdoor concert part of a memorable vacation experience.
Those who know me know that I am a music fan. In fact, "music fan" would be a perfectly descriptive phrase to include in my epitaph. A couple summers ago I attended the massive four-day long music festival Bonnaroo in Tennessee (one of the primo experiences of my life, musical or otherwise). I've seen numerous big name acts over the past few years in Hampton Roads, Raleigh and Charlotte. The two Brew Thru concerts I've seen so far, Blues Traveler in 2013 and Bruce Hornsby earlier this summer, have been the equal of anything I've seen at any of these other venues.
As a music fan, I think nothing of driving from Roanoke Island (crossing bridges, oh my!) to music venues on the beach, and I routinely find myself enjoying both local and visiting talents at Outer Banks Brewing Station, Ocean Boulevard and other Outer Banks music hotspots. After the weather-related cancellation of Brew Thru's Live/Cracker ticket, the Richmond, VA-based Cracker teamed with local radio station WVOD and New York Pizza Pub in Nags Head to book an impromptu gig. If the band is already in town, why not find a place to play, right? What ensued was a joyous two-hour plus, single-set blast of irreverently smart rock 'n' roll played before a diverse and appreciative audience of locals and visitors. BIG Fun!
And that is simply what Cracker and these other bands do. They are, after all, professional musicians - they play music and entertain for a living and they are good at it. When you come to a Brew Thru concert you WILL see a fantastic show. And if the series is a success, who knows, perhaps on some balmy summer evening in the near future we could find ourselves rockin' out under the stars together with Tom Petty, Sheryl Crow or...