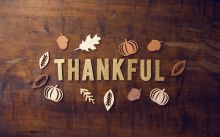 Happy Thanksgiving! I love this holiday – once the traveling is complete and the food is prepared, the day's a cozy occasion when you can eat your bodyweight in sweet potatoes and reflect on what you're thankful for. We have a good place for doing that on the Outer Banks. Between the miles of gorgeous beaches, the close-knit community and all the cool local businesses thriving here, there's a lot to appreciate. I'm not the only one who feels this way – local business owners from across the area have shared what they love most about this place they call "home." See what the folks at your neighborhood restaurants, shops and businesses are most grateful for about their livelihoods on the Outer Banks. 
Locals and visitors share thanks that The Blue Point in Duck has provided them with three decades of quality food and drinks. For the people behind the business, co-owner John Power says, 
"We are thankful for the incredible team of talented and dedicated people that have enabled the Blue Point to continue one day at a time for the last 30 years."
Gee Gee Rosell at Buxton Village Books is responsible a source of much of my gratitude, our local booksellers. For her, appreciation goes to:
"I'm thankful for our dark night skies where I can see the stars, and beaches that are accessible but also protected. I'm thankful for my vibrant Hatteras Island community full of characters and volunteers (heroes) and indie entrepreneurs … And I'm thankful for Cape Hatteras Electric Co-op and N.C. Department of Transportation!"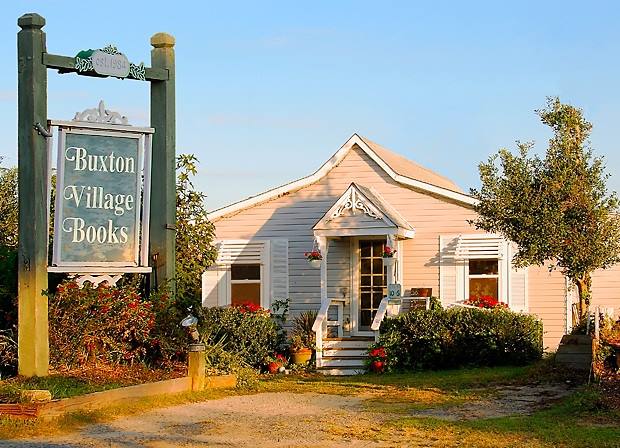 Country Deli owner Karla Hutchins knows that the Outer Banks is a unique place to own a business. She mused during a quick chat on the phone:
"What I'm the most thankful for, as a business owner, is the way other businesses support each other. There isn't that same sort of competition here between businesses that you see in other places. You see businesses partnering together here to help new ones get started, like Mama Kwan's helping our neighbors at Peace of the Pie. Or when people or places are struggling, businesses really drive the relief efforts, because we hope that if the tides were to change, we can look to other places for help."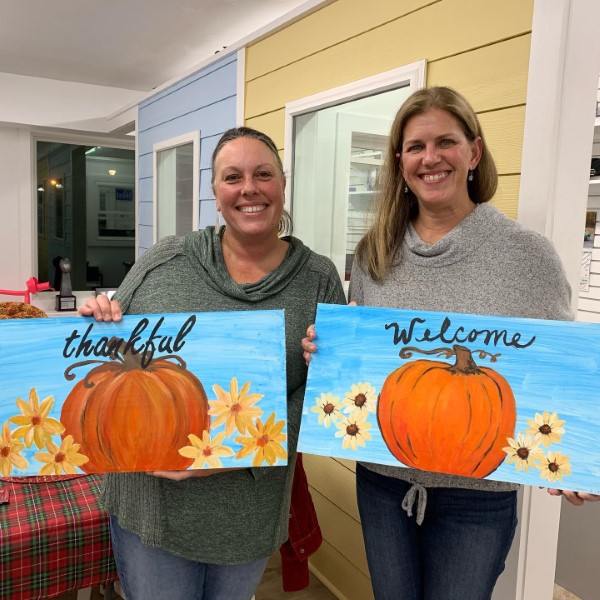 Photo: Country Deli is feeling thankful this year. 
Colorful and eclectic member of Kitty Hawk's arts and gallery scene, Muse Originals brings with it arts, crafts and an active studio space. Owner Ami Hill shares,
"I'm thankful for the artist-and-maker community here on the Outer Banks as well as the community of locals who support them. Everyone is so welcoming and genuinely supportive of each other. Coming from the corporate world, this has been a true breath of fresh air. On a small beach with a seasonal economy like ours, it's important to shop local and support your local businesses, artists and makers, and the Outer Banks community does a great job of it!"
Chef Donny King, owner of Ocean Boulevard Bistro & Martini Bar, says,
"I am thankful for the support of our community and the friendships we have made over the years."
A chorus of gratitude came from the Outer Banks Brewing Station. A poll among their Brew Crew revealed different staff members are thankful for:
"The Atlantic Ocean. Past chefs and everything I've learned from them. My sobriety. My husband (at least this week). My family. My dog and electricity. Good wealth and good health. Mis hijos y salud (my kids and health)."
And a regular customer chimed in, "I'm thankful you're open Monday and Tuesday this week!"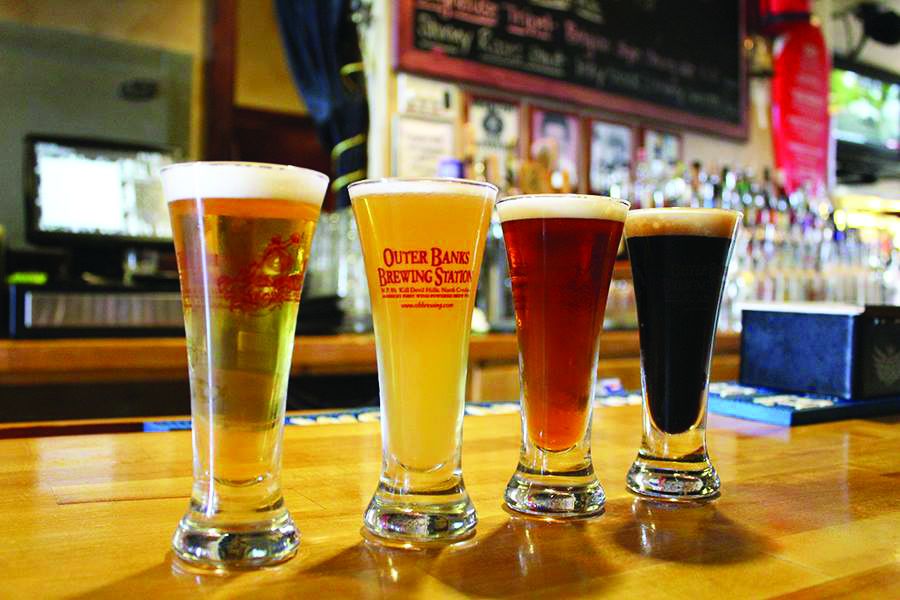 This past year has not been easy on Ocracoke Island, but it hasn't diminished the islanders' love for their homes. Owner of The Village Craftsmen, Amy Howard, is grateful for Ocracoke's rich history and the island's community.
The Outer Banks restaurant scene welcomed Woo Casa to its collective this year. Owner Katie Wooten says,
"I think what I am most thankful for on a daily basis is where I live. I'm lucky enough to call the Outer Banks my home now for over 25 years. I think in this world today, it is hard to find a place where you can unwind, always run into a friend and breathe the clean salt air. I happen to be able to do that every day. I love knowing everyone in my grocery stores, my restaurants or anywhere I go. And I especially love living in a small community that is amazing. I feel good about raising my daughter here. It's where I've chosen to start a business, and where we're raising our family. It's a real gift to be able to say you love where you live. For this, I am thankful."
Photo: Woo Casa's owners and friends love the Outer Banks life. 
---
What about you? What are you most thankful for about this beautiful beach and its community? Is it waking up every day and seeing daybreak over the ocean? Your fabulous friends and family? Living in a place where everyone knows your name? Having a community rich with characters and talent? Share with us in the comments section. From all of us at Outer Banks This Week, we wish you a Happy Thanksgiving!