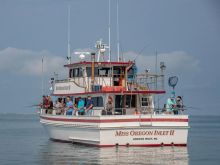 For the average family, an ocean fishing charter is a distant dream – private, luxury and expensive! Many people travel to the Outer Banks understanding its incredible maritime beauty, but few ever see it up close from the bow of a ship. While fishing on the Outer Banks is an amazing experience, expenses, party sizes and a lack of equipment make it hard for the normal vacationer to venture out on the water. The Miss Oregon Inlet II is here to change that. 
Perhaps what makes the Miss Oregon Inlet II stand out most is the opportunities it provides to its prospective customers. As a 60-foot head boat, Miss Oregon Inlet II has room for all kinds of groups, big and small, and allows its passengers to make new friends – fish and humans alike! Departing from Oregon Inlet Fishing Center, the head boat is revered for her sound fishing excursions to the best local fishing grounds such as the Old House Channel, the Hill, Green Island and Slaughter Point. Running three trips daily, one early morning, one midday and one at sunset, people can enjoy the beauty of the sound at any time of day. On these trips, customers can catch grey trout, flounder, puffer fish, crabs and more! For sightseeing, customers get the chance to see dolphins, sea turtles, birds and, at twilight, the most beautiful vantage point for sunsets on the Outer Banks.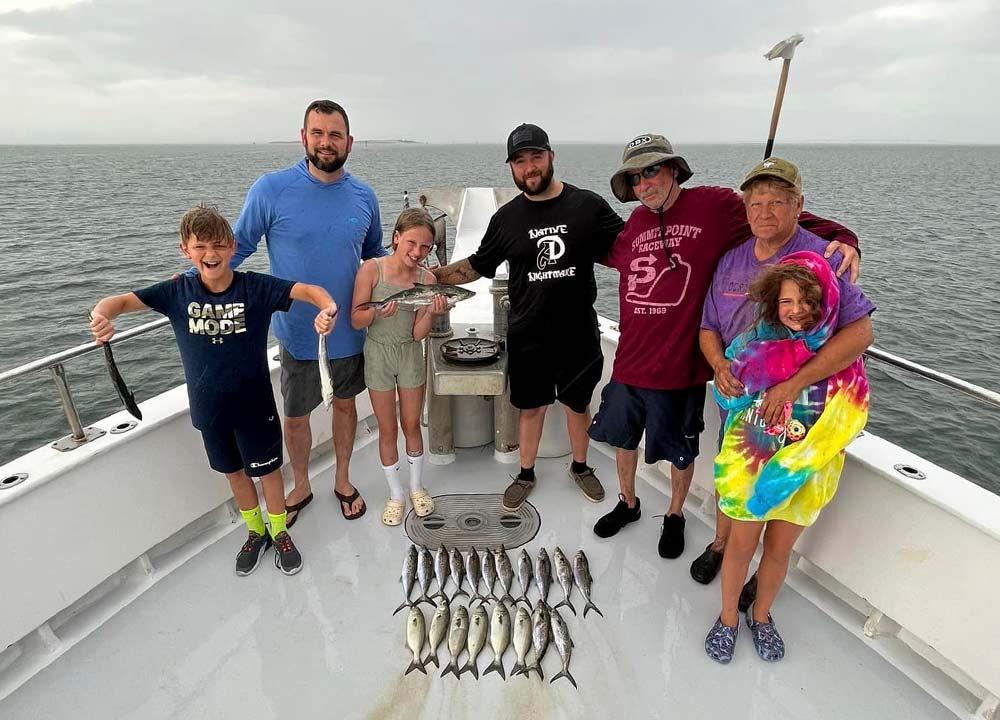 Beginning July 3rd, Miss Oregon Inlet II is excited to be running a brand-new, half-day ocean fishing trip. This boat is built for ocean conditions and is ready to take customers on excursions to troll for blue fish, Spanish and cobia as well as view creatures like dolphins, whales and sea turtles from the comfort of the spacious vessel. As the nearest, most affordable and most accessible head boat on the northern beaches of the Outer Banks, this is a great opportunity to experience an ocean fishing excursion at a price that won't break the bank. With an eager and supportive crew who are willing to help anglers of any skill level, the Miss Oregon Inlet II ocean trips are sure to be a memory the whole family will cherish.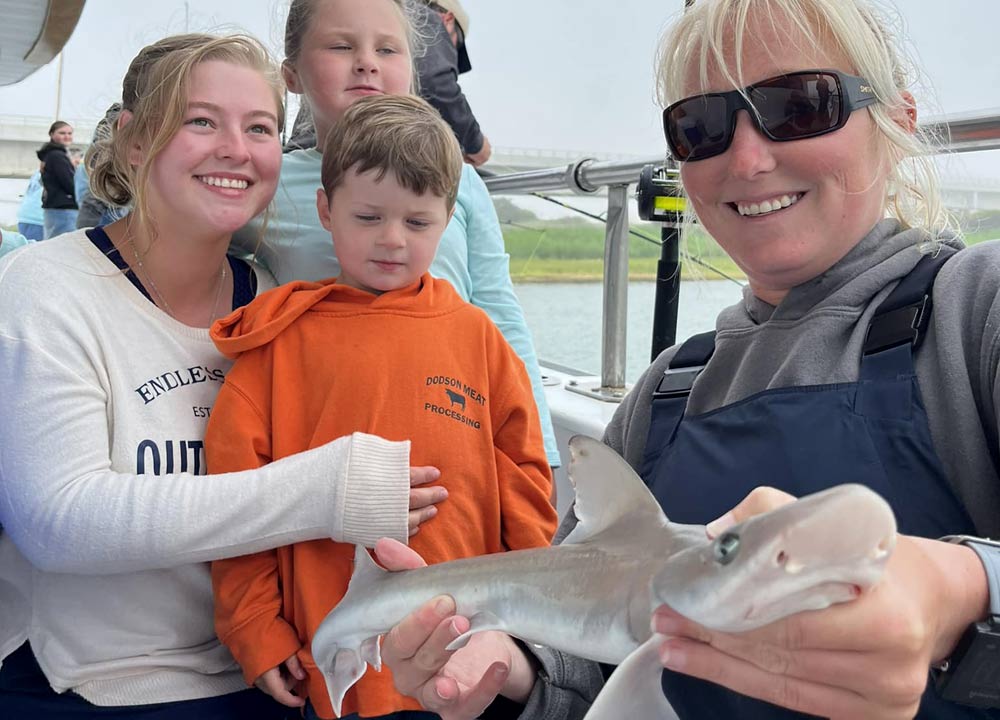 What sails above all else is Miss Oregon Inlet II's commitment to making their guests' experience a special one. At the heart of this vessel is the dedicated crew. Full-time captain Jeffrey Gaskill is thrilled to work hard every day to bring a smile to passengers' faces. Mate Taylor Wilson has been on the boat for five years and provides a comforting and memorable attitude to every guest she meets. Learning all she knows about trolling, fishing and the ocean from Mrs. Sandy Griffin, Taylor considers it an honor to have learned from such a strong female presence in the head boat fishing industry and brings the same compassion and instruction to every customer who boards the ship. Together, all crew members of Miss Oregon Inlet II provide much more than guidance on fishing, trolling and the sea creatures of the Outer Banks; they also provide friendship, kindness and memories to everyone who steps onto their deck.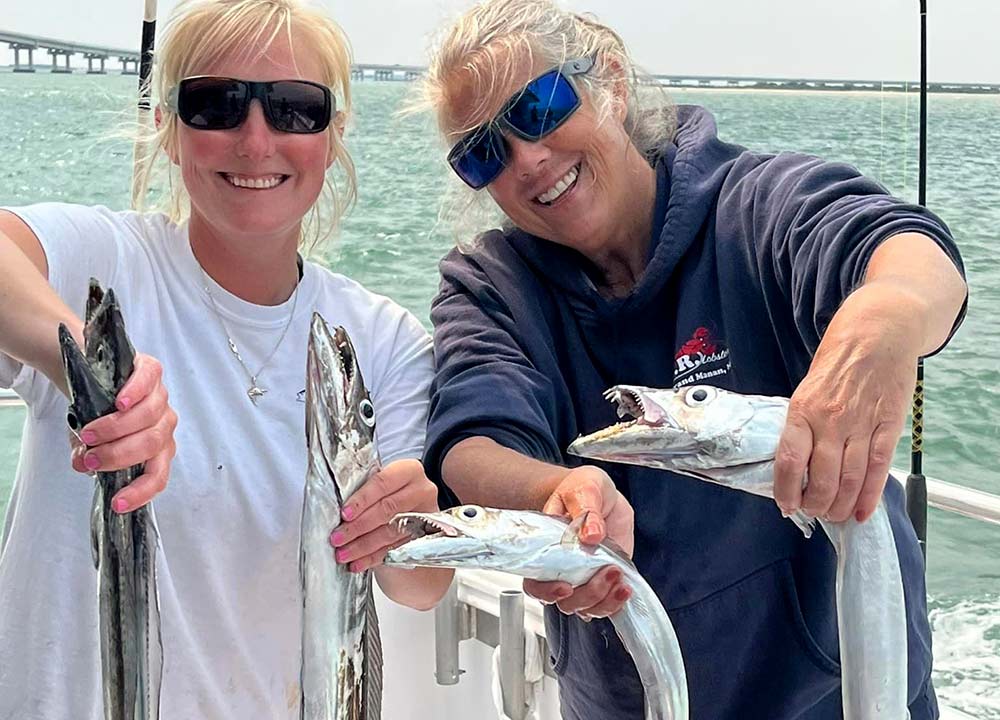 Don't miss the opportunity of an experience as unique as a trip on Miss Oregon Inlet II. Whether you long to see the ocean, the sound or the water at twilight, the exceptional crew of this vessel is here to make your fishing dreams a reality.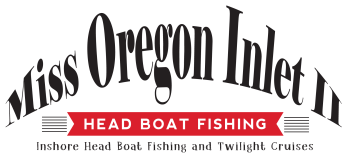 (877) 359-8447
missoregoninlet.com
8770 Oregon Inlet Rd, Nags Head
 
We book through Kitty Hawk Kites