You may not know the name Tshombe Selby, but if you've attended any number of local events over the past few years, you've likely heard him sing. And, wow, can he sing! Tshombe Selby is a young local man possessing a remarkable vocal talent, and he has repeatedly and graciously volunteered that talent at local events and in support of community causes. Now the Outer Banks community has an opportunity to show its appreciation by helping Tshombe make his dream of a professional opera career come true! Tshombe's talent and hard work has earned him the opportunity for a full year of uninterrupted opera training in New York City under the tutelage of operatic trainers Nico and Carol Castle. Upon completion of his training Tshombe will be granted an audition at the Metropolitan Opera House in New York City with the goal of gaining acceptance into a company.
To help underwrite Tshombe's final year of intense training, Elizabeth R & Company is presenting Tshombe Selby in Concert at Manteo's Pioneer Theatre on Sunday, October 20 at 4 p.m.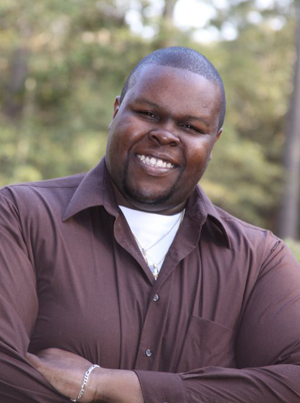 Although admission to the concert is free, this is a fundraiser and donations will be accepted in any amount. Imagine the possibility of one day witnessing Tshombe perform one of the great operas as part of a career arc providing an uplifting example to countless other young talents, a career that you helped make possible. No donation is too small. Each donation will be appreciated to help Tshombe reach his dream.
If you are unable to attend the concert but would still like to donate to the Tshombe Selby Scholarship Fund, please mail your donation to Elizabeth R & Company, P.O. Box 1718, Manteo, NC 27954. Checks should be made out to Elizabeth R & Company with Tshombe Selby Scholarship Fund noted in the memo area. Elizabeth R & Company is a 501(c)3 nonprofit organization. All donations to the Tshombe Selby Scholarship Fund are tax-deductible according to IRS tax laws.