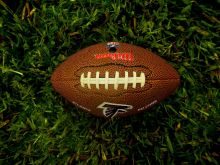 Guess what time of year it is? It's the season of reddening leaves, pumpkins and, obviously, football. As you know, game day takes on a new appeal when it's spent with others (team-affiliation depending) in a fun, hyped-up environment. No matter your location on the Outer Banks, you'll find sports bars and restaurants equipped with plenty of TVs, necessary snacks and the cold beer specials necessary for celebrating big wins and weathering through tense moments. So grab your lucky jersey, a foam finger and your favorite people every Saturday and Sunday during the fall – it's time to scout out some of the top places to catch the NCAA football games and NFL ticket on the Outer Banks.
 
Corolla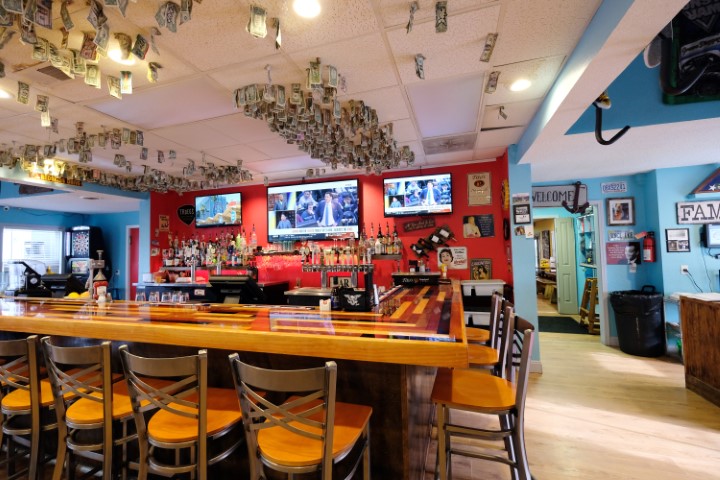 Uncle Ike's Sandbar and Grill
If you're in Corolla for the weekend, you can count on your local sports bars to provide you with the fuel and setting you need to enjoy game day. Uncle Ike's Sandbar and Grill covers the space from every angle with their 10 TVs, not to mention the 72-inch screens over the bar. And if you're interested in witnessing every last play happening in a Sunbelt or Mountain West game, their bar stays open until 2 a.m.
Sundog's Raw Bar and Grill is also a year-round game day locale in Corolla, with a reputation for boasting ESPN College Game Day, The Big Ten Network or NFL Sunday Ticket on the 13 TVs. They, too, help you keep night-time munchies at bay with their late-night menu served until 1:45 a.m.
Duck
If you're looking to watch football in Duck, you can shake up the standard football experience a bit. Fishbones Raw Bar and Restaurant fuses Caribbean-style cuisine with a game-day culture. Fuel the long, nail-biting hours with delicacies, such as conch fritters, and swap out beer for specialty tiki drinks instead.
Kitty Hawk
If you want a game day where you and other fans pack elbow to elbow around numerous screens, staring at them with bated breath, the sports bar at Barefoot Bernie's in Kitty Hawk is where you'll find winning camaraderie, no matter the final score. Between their 20 TVs – eight of which wrap around the bar alone – you're sure to catch every minute while also sipping beverages from the full bar and sharing assorted snacks, ranging from gyro nachos to saucy wings.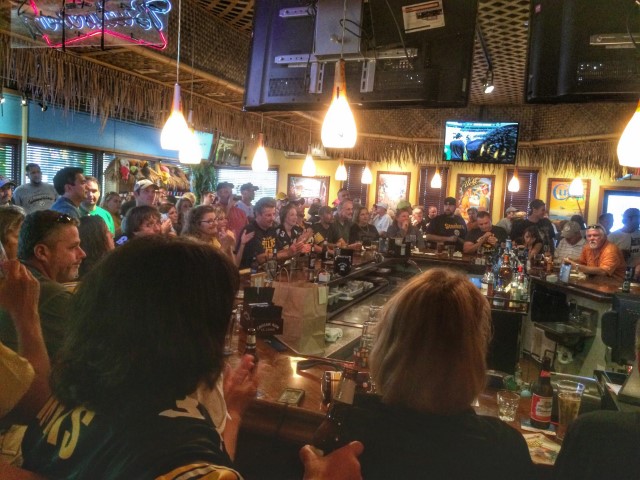 Barefoot Bernie's Bar and Grill
Kill Devil Hills
To score a deal as your favorite team also scores a touchdown, swing by Sandbar's Raw Bar and Grill in Kill Devil Hills. They serve $2 draft beers each Sunday, and their daily happy hour features their raw bar dishes and cooked snacks, such as tacos, sliders and wings. In addition to TVs, you can amuse yourself by shooting a game or two of pool.
Nags Head
Football fans in Nags Head are in luck with the town's several game-day hangouts for NCAA and NFL football viewing and socializing. For the largest number of TVs of any Outer Banks eatery, check out New York Pizza Pub. Between their 28 TVs, all diners – no matter if they're seated in the downstairs dining room, upstairs or at the bar – will miss the action. Arrive with a group of friends in tow and settle in with a round of assorted pizzas. 
Pizza and sports are also the name of the game at Lucky 12 Tavern. Known for their extensive pizza menu and full bar, they're a popular hang out with their craft and draft beer offerings, a pool table, pinball machine and jukebox. And for sports lovers, their 20 TVs showcase the top sports packages year round.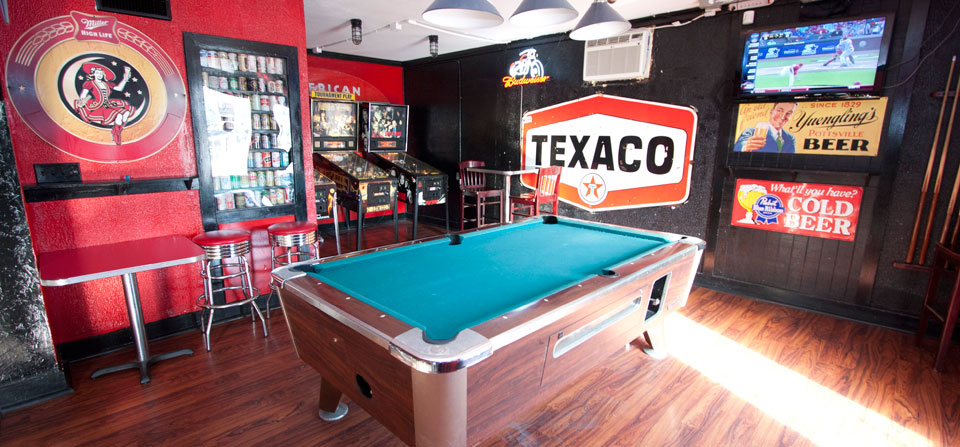 Lucky 12 Tavern
When moments during the game get too intense, Mulligan's Grille is ideal for looking away from the screens and settling your nerves with scenic views of the ocean and Jockey's Ridge. The partially covered outdoor deck in their upstairs space has amazing views pair well with their food and drink specials. Sunday, in particular, delights with bargains on domestic bottles, mimosas and happy hour specials, and they serve beer specials both on Saturdays and Sundays throughout football season.
Manteo
For football-viewing festivities that last all day, Striper's Bar and Grille in Manteo takes NFL followers from dawn to dusk on Sundays during football season. Pregame the viewing with each Sunday's different brunch specials, and then stake out for the real main course with plenty of shareable snacks to go around, drinks supplied by the full-service bar and various games displayed throughout the restaurant on the numerous screens.
Hatteras Island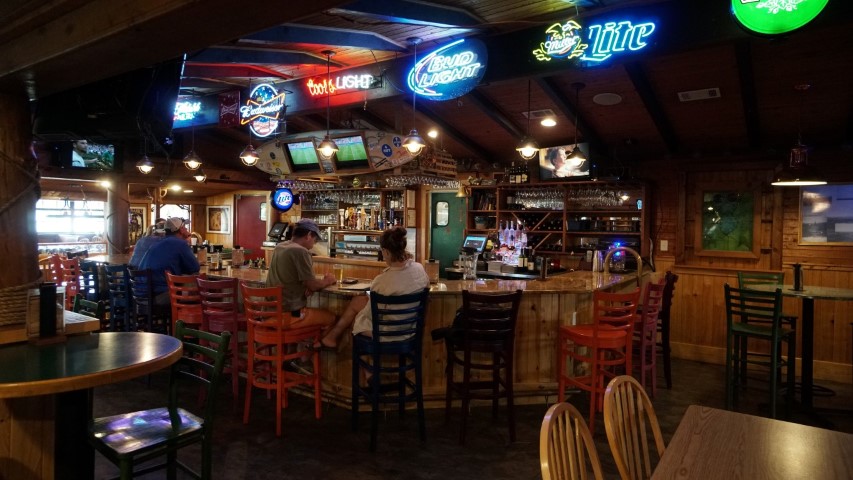 Froggy Dog Restaurant and Pub
And if you want to gather your friends to watch the game in a classic, sports-bar setting that effuses game day vibes, check out the pub space at the Froggy Dog in Avon. The wood-paneled interior houses 13 TVs and creates a cozy space where football lovers can seek out fellowship with other fans, in addition to good drinks and snacks.
---
Where are your go-to spots to catch the NFL Ticket on the Outer Banks? Who has your favorite snacks and specials to make game day all the merrier? Share your thoughts in the comments sections. To learn more about restaurants with specials and deals available on Saturdays and Sundays during football season, be sure to check out our Daily Specials and Dining Promotions pages. If you're curious about the upcoming events on the Outer Banks, our Daytime Events and Nightlife calendars keep you up to date on all the goings on about the towns.