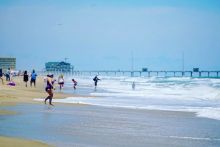 The end is near. Of summer, that is. Labor Day weekend, for many the last hurrah of summer fun, is upon us.
The weather looks like it's going to be lovely – daytime temps in the low 80s, breezy but not too windy – which will be perfect for all of the beaching, boating, fishing, golfing, watersporting and whatever else it is you plan to do this weekend. The ocean temperatures have been gloriously warm, in the high 79 to 82 depending on the location, perfect for long swims and surf sessions. 
This is the weekend to bliss out in the sun with your friends and family, so keep in mind that Labor Day weekend is notoriously busy on the Outer Banks. It's no Fourth of July, but the place definitely packs out, and nothing kills the weekend vibes more than navigating your way around the masses. Here are a few tips to keep your Labor Day ship on a course of smooth sailing.
Stock Up
Running to the store for this and that all day is exhausting, especially when you have to stand in long lines every time. Spend a couple of hours focusing on provisions for the whole weekend so you only have to shop for groceries once. Make a list for breakfast for two or three days, lunch food that's easy to pack in a cooler, pre-prepped dinner foods along with snacks and drinks. Make your rounds to the grocery store, seafood market, produce stand, ABC (liquor store) in one outing, and be sure to bring a cooler for items that need to stay cool until you get home.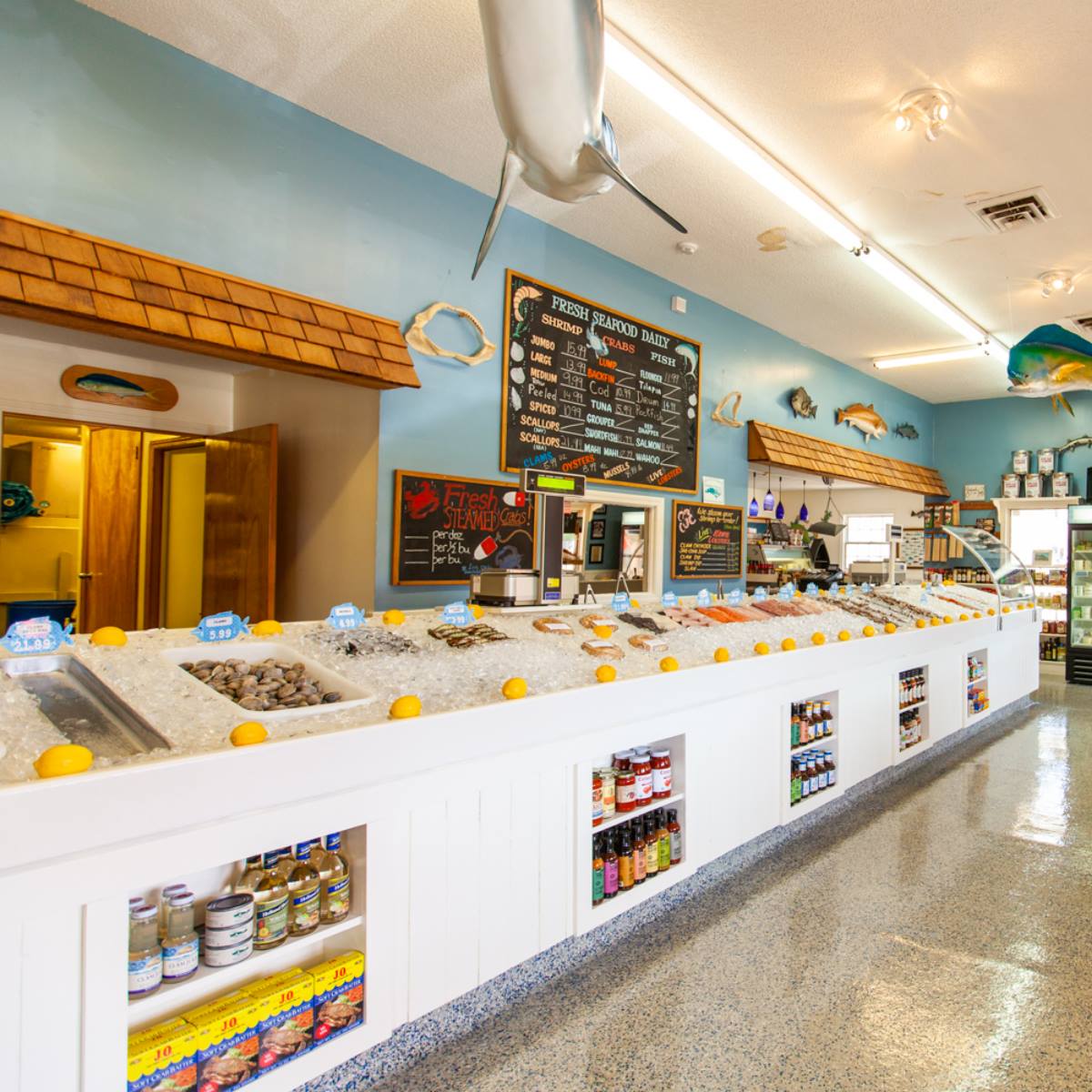 Stock up on summer seafood favorites like shrimp, scallops, crab meat and fish for easy weekend meals. Photo: Dockside N Duck Seafood Market
Timing is Everything
Doing your things at non-peak times is key. Grocery shop early in the morning (I like to go at 7 a.m.) or in the evening after dinner. To avoid a wait at restaurants, eat dinner with the early birds or go out for lunch instead of dinner. Rent Jet Skis and watersports gear early in the morning, go for that mid-day tee time, take the morning dolphin tour instead of the sunset tour … you get the idea. If you think it's the ideal time for some activity, a lot of other people probably do too, so adjust if you can.
Ride Together
Parking is at a premium at beach accesses lately. To ensure a parking space at your chosen access, ride with a friend instead of meeting them there. Do the same for restaurants and bars or anywhere else you're meeting people.
Save a Buck
Labor Day weekend is a time for sales. Local retailers are discounting everything from clothing to surfboards to beach gear. Take time this weekend to find deals on the things you need to round out this summer and can use in the next one. I'll be restocking my quiver of beach chairs this weekend for sure.
Drive Defensively
Slow down and have patience for drivers who are new to the area. Look out for bikers and pedestrians, and remember that they have the right of way at marked crosswalks so be sure to stop for them. Be careful in that center turn lane on the Bypass; though we all use it as a merging lane, it's really only meant to be a turning lane and using it requires a heightened level of attention.
Mask Up
No one wants to hear it, but COVID is on the rise on the Outer Banks. To be on the safe side, wear a mask when you're indoors in public or in close quarters with others outdoors. There's no mask mandate at this writing, but putting the mask on while you're in the grocery store or waiting for your take-out order in a restaurant is just a decent thing to do. Some stores require masks so be sure to have one handy.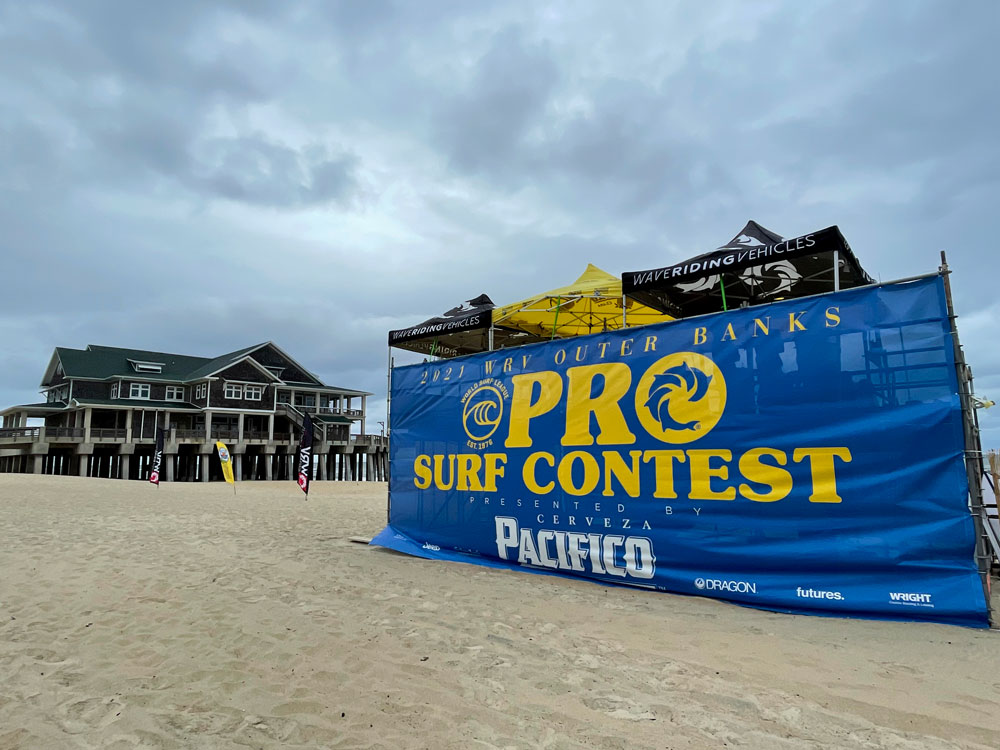 The WRV OBX Pro Surf Contest is going on this weekend at Jennette's Pier. Photo: Wes Sawyer
Make a Plan
If you're looking for fun things to do this weekend, we've got the rundown for you. Our Daytime and Nightlife listings are full of fun happenings, like First Friday in Downtown Manteo on Friday night, Formula at Outer Banks Brewing Station on Saturday night and more. WRV OBX Pro Surf Contest is happening at Jennette's Pier in Nags Head through Sunday if you want to see of the pro-surfing action. Our Activities & Programs listings will give you ideas for things to do too.
Be Patient
You know the deal: Businesses are understaffed. This is especially true now that college students and local high school students are back at school. You might need to bag your own groceries or wait a little longer for your latte. You might not see your server immediately after sitting down at your table. Remain calm, be friendly and keep those happy summertime vibes flowing.