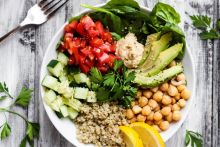 Did you know that about 15 million Americans have some type of food allergy? I had no idea. Obviously, those who live with food allergies are used to choosing dishes that fit in with their dietary needs, but what happens when the predominant trend of restaurants is crispy, Southern-fried goodness, fresh seafood and gluten? I've been wracking my brains for weeks, trying to brainstorm the top Outer Banks restaurants for people with food allergies. Considering all the people who live on the Outer Banks or vacation here, I want to know what they do when faced with the onslaught of steamer buckets (shellfish), pizza and coffee shop pastries (gluten), ice cream (dairy) and seafood on almost every menu.
Fish and shellfish allergies are some of the most common food allergies. The seafood shacks that made up the restaurant scene in the Outer Banks's early days are now joined by a diverse range of restaurants and lengthy menus with plenty of fish-free dishes. So don't let food allergies and sensitivities prevent you from going out and tasting the beach with everyone else.
After lots of taste-testing and brainstorming, I've come up with a few favorite Outer Banks restaurants that are especially accommodating to diners with food allergies. Read on to see if your favorite spot made the list!
Gluten is one of the easiest allergens to avoid at Outer Banks restaurants. More and more eateries are increasing their offerings of gluten-free substitutions, and some are even designing gluten-free menus. Barefoot Bernie's Tropical Grill and Bar, for example, boasts a wide array surf and turf dishes that don't include gluten, from seasoned fish to hand-tossed pizza. Their menu notes all the gluten-free items, but it also indicates anything that they'll prepare to be gluten-free upon request.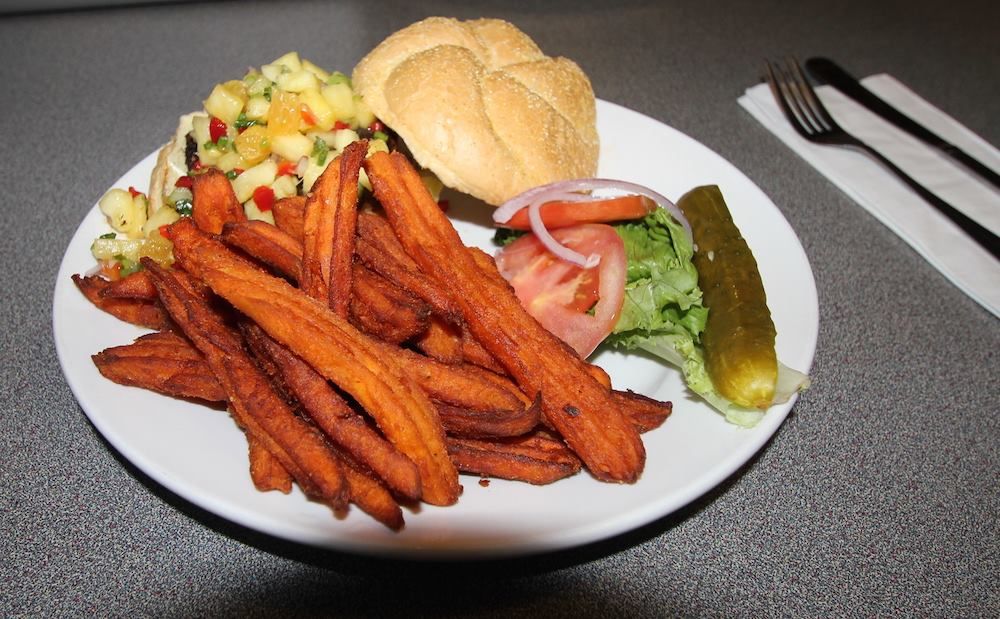 Photo: Outer Banks Brewing Station
Even places that are typically gluten rich find a spot on the celiac's savvy restaurant list. Treat yourself with the assortment of gluten-free muffins, Italian cookies and other baked goods at Tullio's Bakery. Or accompany your craft-beer loving friends to the brewery. You won't miss out on anything with the cocktails and an entire gluten-free menu at the Outer Banks Brewing Station. Yes, you can satisfy all of your pub food cravings for Buffalo wings and cheese burgers.
Vegetarian and vegan diets, whether by choice or from food allergies, seem increasingly prevalent. While the Southeast may not be known for an aversion to cooking with animal products (barbecue and biscuits, I've got my eye on you), you don't have to look long or hard to find a variety of tasty meat-free fare on most Outer Banks restaurant menus. In fact, several spots are even sought out for their vegan and vegetarian specialties.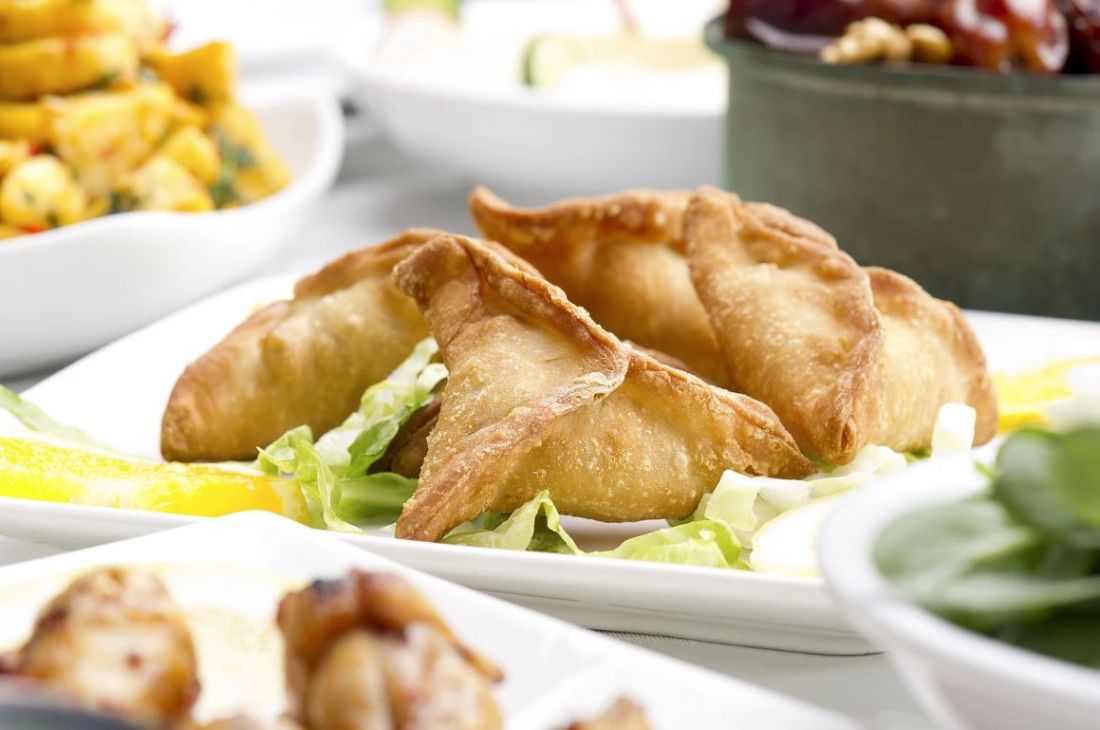 Photo: South Beach Takeout
South Beach Takeout is quickly bolstering its following on the beach with a reputation for serving up flavorful vegan, vegetarian and gluten-free dishes, like grain bowls and colorful salads. But don't worry – this is the kind of eatery where the gourmet Angus beef burger of the day gets just as much attention as its vegan counterpart.
If you're craving a healthful boost, head to Outer Bean Juice and Java. Their Turkish-inspired menu features protein-packed salad creations, hefty vegan sandwiches and nutritious smoothies that are what you need to feel full and good.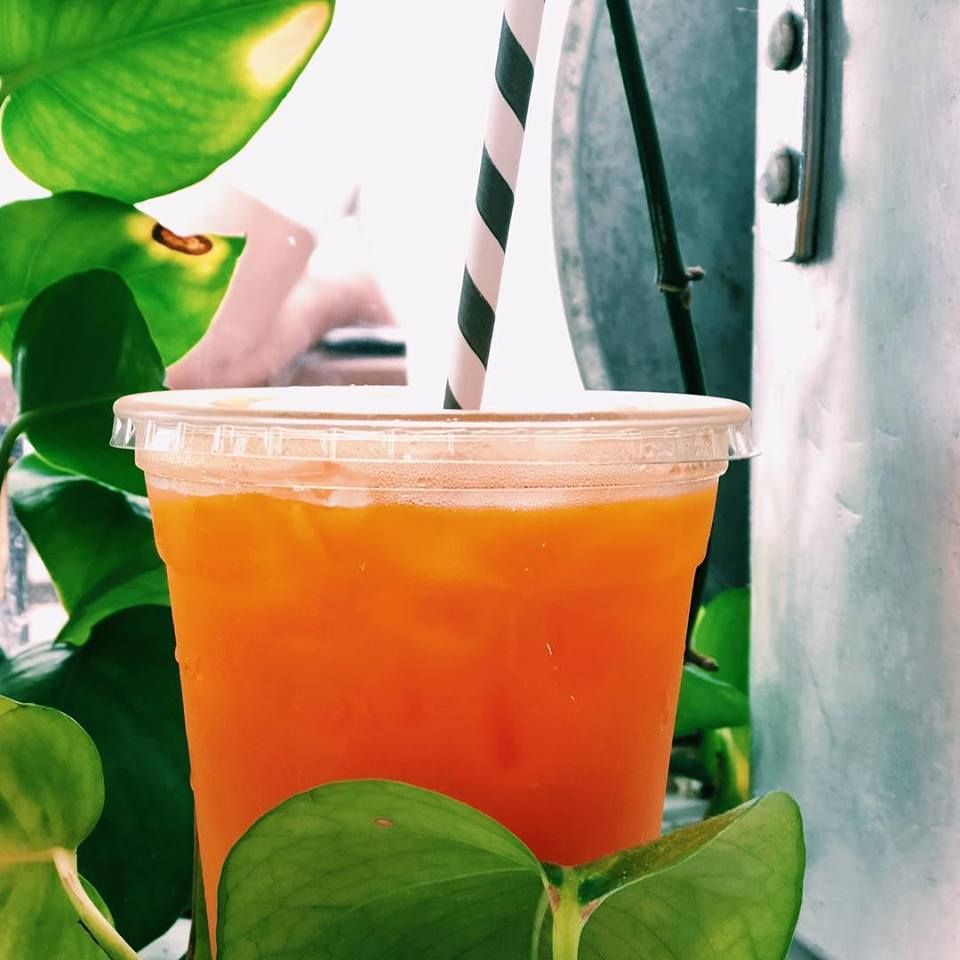 Photo: Freshfit Cafe
Recently opened Freshfit Cafe further expands the Outer Banks' juice bar scene with its fruit and veggie-laden juices and smoothies. However it's also a great spot for anyone with an appetite. They use substitutions like banana, almond milk, rice flour, gluten-free oats, quinoa flour, pea fiber and tapioca starch to create decadent breakfast and lunch dishes. Their menu indicates items that are vegan, vegetarian, gluten-free and dairy-free, so all brunch enthusiasts can enjoy their omelets, pancakes, frappes and Instagram-worthy toasts in the appropriate manner.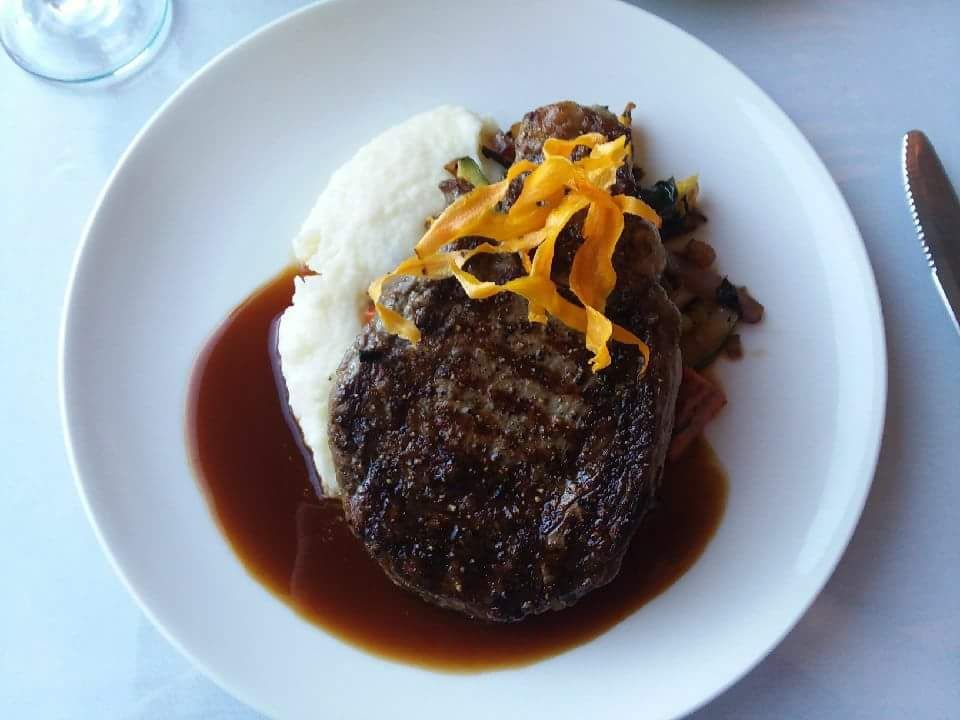 Photo: 1587
Do you want to sample local food presented as a culinary masterpiece or maybe celebrate a special occasion? 1587 lets you do both without food allergies holding you back. Fresh fish, regional meats and seasonal vegetables all vie for the top spot on the menu, and there are several options for vegetarian and gluten-free dishes. If portions of a particular, albeit forbidden, entree catch your eye, the chefs try to work with their diners to accommodate any allergy restrictions without diminishing flavor.
Outer Banks restaurants like these and others have you covered for all breakfast, lunch, dinner and dessert outings. You can check out menus on their websites or give them a call if you have particular questions about their offerings and accommodations. Bon voyage, food allergies – now it's bon appetit!
---
Don't Miss This!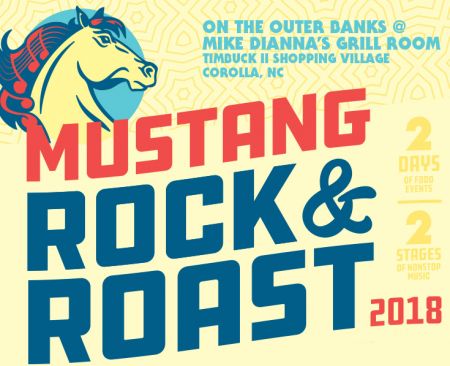 If you're looking for an awesome weekend activity and North Carolina (gluten, nut and soy free) delicacies, be sure to check out the Mustang Rock and Roast. This is the fall portion of the Mustang Music Festival, which celebrates the region's musicians and horse heritage. Fourteen bands, including local student groups and bigger names from around the region and state, will be performing this Saturday and Sunday afternoons at Mike Dianna's Grill Room in Corolla. And what is any autumnal event on the Outer Banks without barbecue and oysters accompanying it? I don't even want to know. All proceeds from the Mustang Rock and Roast benefit the Corolla Wild Horse Fund and the Mustang Outreach Program. Learn more about the event and get your tickets here!