LegaSea is an Outer Banks-based community organization formed in 1988 to enable the community to fully understand the impacts of Mobil Oil's plan to drill 40 miles off Hatteras Island. After extensive research the group concluded that drilling off our shores would put the area's economy and beautiful beaches at risk. The Outer Banks community, with the help of LegaSea, was instrumental in turning back those drilling initiatives a quarter-century ago and once again looks forward to joining together to prevent the latest efforts to drill for oil off the shores of our pristine and delicate coastline. Tonight at 7 p.m. LegaSea will hold its first meeting since 1992 in the meeting room at St. Andrews By The Sea in Nags Head. On the agenda are informative presentations on seafloor drilling and solar energy, a question and answer session as well as membership and volunteer signups. 
Spring Restaurant Week
There are still a few days left to enjoy the special menus and fixed prices at dining establishment participating in the Spring 2015 incarnation of Outer Banks Restaurant Week. The Spring and Fall events give food enthusiasts an opportunity to enjoy three-course lunch or dinner menus at a fixed price of either $20 or $35, respectively, making Restaurant Week a great opportunity to try a new dish or ingredient or investigate an establishment where you've never dined. (Please note that sales tax and gratuity are not included in the prix-fixe.)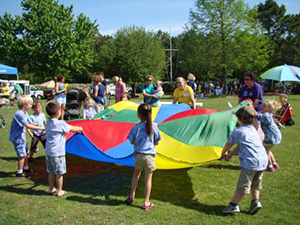 Kidsfest
We see a lot of "fests" on the Outer Banks. Beer fests. Food fests. Music fests. And we appreciate them all. But, if ever there was a demographic deserving its own fest, it would be children. The Children & Youth Partnership for Dare County answers the call with its Kidsfest this Friday, May 8, from 9:30 a.m. to 12:30 p.m. at Roanoke Island Festival Park's outdoor pavilion and lawn. (The rain date is May 15.) During this free and  fun-filled day. children aged 5 and younger can engage in face painting, enjoy blocks and bubbles, eat ice cream and snowballs, take part in art activities and document their fun in photo booths. They'll also get to explore a fire truck and United States Coast Guard boat! Bring a picnic lunch to enjoy on the lawn in the spring weather! For more information call (252) 441-0614, or visit the Children & Youth Partnership website.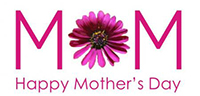 Mothers Day Brunches, Buffets and More
Speaking of deserving demographics, we must note that this Sunday is the singular time of year dedicated to honoring Mothers. And since moms only get this one day of their own, why not expand it a bit by taking Mom on a scenic Saturday drive down to Lee Robinson General Store in Hatteras Village where she can enjoy the Mothers Day Wine Tasting focusing on newly resurgent rosés. Some will be sweet, some will be dry and some bubbly (we're talking about the wines here, of course!). The tasting will take place from 4 to 8 p.m. And, naturally, anyone imbibing must be 21.
There's a bevy of buffets in honor of Mothers Day and it's really impossible to do them justice within the constraints of a brief blog entry. So, following is a concise listing of buffets with links provided (when available) to menus or sources of more detailed information:
Mother's Day Brunch Buffet at Red Sky in Duck – Served from 9:30 a.m. to 3 p.m. Prices are $25.99/adults and $12.99/children. The buffet menu can be viewed here. Call (252) 261-8646 for reservations.
Mother's Day Brunch at Ocean Boulevard in Kitty Hawk – Brunch is served from 11:30 a.m. to 3 p.m., and they also offer another Mother's Day option, their Spring Dinner Menu augmented with a few chefs' additions with Mom in mind. A sample brunch menu can be viewed here.  Expect some additions and minor changes based on product availability.
Mother's Day at Jimmy's Seafood Buffet in Kitty Hawk – Opening at 12 p.m. in honor of mothers everywhere, Jimmy's is offering moms the choice of $10 off the price of the buffet or a free whole lobster with regular priced buffet.
Happy Mother's Day at Almost Eleven in Nags Head – Open all day (7:30 a.m. to 9 p.m.) and serving breakfast, lunch and dinner, Almost Eleven is offering moms 40% off all menus all day. Reservations are recommended for dinner.
Mother's Day Brunch Buffet at Pamlico Jack's in Nags Head – Serving a waterfront brunch buffet from 10:30 a.m. to 2 p.m. Prices are $22.95/adults, $19.95/senior's, $9.95/children age 12 and younger, children younger than 5 eat free. Call (252) 441-2637 for reservations.
Mother's Day Buffet at Basnight's Lone Cedar Café on the Nags Head/Manteo Causeway – Serving a soundside buffet from 10:30 a.m. to 3 p.m. Walk-ins are welcome, but reservations are recommended. Prices are $21/adults, $11/children aged 6-12 with children younger than 5 eating free.
Mother's Day at Rusty's Surf & Turf in Buxton – Serving a special Mothers Day dinner menu beginning at 5 p.m.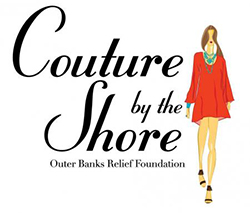 Dedicated Followers of Fashion
Fashion and fundraising unite to help the Outer Banks Relief Foundation at Couture By the Shore this Saturday, May 9 from 11 a.m. to 3 p.m. at Kelly's Outer Banks Restaurant & Tavern in Nags Head.  The event, which consists of a fashion show featuring 11 local retailers, a silent auction and a 50/50 raffle, also includes lunch. Participating retailers include  Birthday Suits, The French Door OBX, Life's A Beach, A Lilly Pulitzer Signature Store, Islands By Amity Boutique, Amity Boutique, Lady Victorian, Whalebone Surf Shop, The Sun Shack, Charlotte's, Foxy Flamingo Boutique, Gray's Outer Banks and Untucked: Resort Apparel for Men. The silent auction typically includes a Florida vacation package, golf and spa treatment packages, artwork, jewelry, certificates for pet, home and garden services, fishing trips, premier dining packages and more. Tickets are available at the participating retailers and at the Relief Foundation office for $40 each.
Made in the Shade
As summer nears many folks gear up for the gardening season, envisioning countless relaxing, sun-filled hours of vegetable and landscape gardening. But as most gardeners know, almost every yard or outdoor space has its shady areas that can challenge the greenest thumb. What to do? Take part in the workshop Twenty Great Shade Perennials for the South, The Elizabethan Gardens' latest educational forum for home gardeners to be held this Saturday from 10 a.m. to 12 p.m. In addition to learning about how to grow and maintain nearly two dozen shade-loving perennials that can enliven your yard's darker corners, participants will take a walk through the Gardens to view the plants in situ. The cost of the workshop is $10/Members and $15/Non-Members. For more information call (252) 473-3234, or visit The Gardens' website.
Live Local Music
Thursday
First, a reminder about the Soundside Live free concert planned for 4 p.m. this afternoon at Jennette's Pier in Nags Head…weather permitting. It seems there is the possibility that what may become the season's first tropical system may begin affecting the North Carolina coast as early as this afternoon (in the first week of May? C'mon! Really?!). So, should Mother Nature choose to cooperate, try to find your way to Jennette's Pier where you'll enjoy two great bands, Greensky Bluegrass and Roadkill Ghost Choir. For details on the bands, parking, allowed items and other topics, visit the Soundside Live website or Facebook page.
Phil Watson at Beachside Bistro, Kill Devil Hills, 6 p.m.
Raygun Ruby at Dajio, Ocracoke, 7 p.m.
Friday
Joey Bouza at Beachside Bistro in Kill Devil Hills, 6 p.m.
Blurky's Quirky Friends at Trio Wine & Cheese in Kitty Hawk, 7:30 p.m.
Kevin Wilder at Peppercorns Restaurant and Lounge in Kill Devil Hills, 8:30 p.m.
Forever Adolescents at Basnight's Lone Cedar Café on the Nags Head/Manteo Causeway, 9 p.m.
The Break at Poor Richard's After Hours Pub on the Manteo Waterfront, 8 p.m.
Time Sawyer at Gaffer's Sports Pub in Ocracoke, 5 p.m.
Ocracoke Jazz Society at Howard's Pub in Ocracoke, 7 p.m.
Saturday
Rick Agudelo at Beachside Bistro in Kill Devil Hills, 6 p.m.
Hook 'N' Eye at Poor Richard's After Hours Pub in Manteo, 8 p.m.
Time Sawyer at Gaffer's Sports Pub in Ocracoke, 5 p.m.
Tuesday
TAUK appearing with Formula at Gaffer's Sports Pub in Ocracoke, 9 p.m.
Wednesday
The Josh Daniel & Mark Schimick Project appear at Poor Richard's After Hours Pub in Manteo from 8 to 11 p.m. I must admit I was tempted to omit this one from the listings for the purely selfish reason of increasing my own chances for a good seat. The Josh Daniel/Mark Schimick Project is a fiery string band blending bluegrass, soul, reggae and rock 'n' roll, and it's not unusual for a blazing bluegrass passage to suddenly and seamlessly morph to a delicious Pink Floyd riff and back again. Jim Lauderdale said, "A little of everything finds its way into their sound." He's right. And it's good. All good.