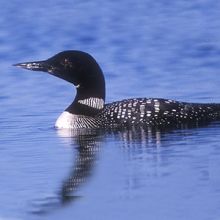 It's already been an interesting winter on the Outer Banks as we've careened between shirt-sleeve weather and sub-freezing temperatures that have brought us frozen sounds and the first substantial snowfall in more than a decade. A few days ago I was taking advantage of a particularly balmy afternoon to relax on one of Manteo's waterfront benches and absorb a little mid-winter sunshine. I'd been sitting there for several minutes when, suddenly, a loon surfaced just a few feet away. Both of us, I think, were surprised by the sudden unexpected proximity of the other and, for a few moments, we just eyed one another warily. And then, as suddenly as he'd appeared, the loon dove back underwater to do whatever it is that loons do. Strangely, the appearance of that perfectly adapted loon led me to reflect on technology and consumer culture and the seemingly mindless and relentless pressure to upgrade to the newest shiny device or buy a product imbued with increasingly powerful features we often don't fully understand or need. When was the last time the loon species needed a significant upgrade? A thousand years ago? Ten thousand? Fifty thousand? More?
Nearly every time a software company trots out a product upgrade, users worldwide issue a collective howl of dread. Almost without fail, at least one, but usually several, features or functions that operated flawlessly the day before the update no longer work the morning after. As a civilization, we seem resigned to accept our role as guinea pigs. Still, even today, months after an automatic Windows update installed a new, "improved" web browser that wreaked havoc on my Windows 7 OS while simultaneously refusing to perform its only real purpose, browsing the web, I remain irked by the explanation provided by Microsoft's technician. After remotely taking control of my computer and spending 40 minutes poking around the operating system's innards, the Microsoft technician matter-of-factly informed me that the new browser was not compatible with my computer's OS. "What?!" I asked incredulously. "The browser is YOUR browser and the operating system is YOUR operating system! How can they be incompatible?" I could sense his shrug over the phone and... Oh, just admit it! You kinda miss the days when you could slam down a phone for effect, secure in the knowledge that the phone would remain operational afterward. Mmm hmm.
In January I upgraded my cell phone software...and instantly regretted it. Not only did inscrutable new screens and functions mysteriously appear from nowhere, but the battery also suddenly seemed to have developed a hole large enough for a full charge to leak out before lunch and the texting auto-correct function was...well...possessed! After learning from my editor, via text message, that she was ill, I texted back, "Yuck! Hope you feel better soon." Or, at least, that's what I thought I'd texted. Reviewing the message before sending, what I discovered onscreen was "Tuck! Hose your festive xxx soap." Yeah. Well, you can't be too careful around that festive xxx soap. Hose away!
Even the lowly vacuum cleaner is not immune to endless upgrading and feature inflation. Each of the last three vacuums I've owned - even the el cheapo model constructed from what appeared to be re-purposed parts from several sky-blue Barbie Volkswagon Euro Vans - has had a suction power greater than that of any tractor beam or black hole Captain Kirk ever encountered. Nothing in the apartment lighter than 20 pounds is safe from the current model. (Fortunately, my "fluffy" feline Sassy has nothing to fear. Her more svelte sister, Sophie, however, wisely runs to the bedroom to hide under the covers.)
So far, the ravenous machine has devoured rugs, shoelaces, socks and paperwork, repeatedly inhaled Mousie (oh, the drama!), and even gnawed its own power cord right down to the copper wiring. But does it clean up kitty litter? Noooo! The massive suction power actually enables the kitty litter pellets to achieve escape velocity, zooming right past the suction port and out the back where I can feel them exfoliating my ankles and feet. The massive exhaust from all that suction causes the dust bunnies to stampede out ahead of the vacuum, and it's only after trapping them - glaring, snorting and exhausted - in the corner of the bedroom that I can suck them up with the vacuum's hose attachment. The experience has led me to a conspiracy theory that the guys who design and engineer vacuum cleaners have never actually operated one.
So, what's the point of all this? Maybe that the world's engineers and product developers should acquire a bit of firsthand experience regarding how the products they intend to "improve" are really used and conduct in-house beta testing instead of relying on customers as beta testers. And, maybe, just maybe, the engineers, along with the rest of us, should occasionally step away from the urge to upgrade, take a brief hiatus from the unceasing demands of our technology and spend a little more time quietly interacting with the already feature rich world around us. Hello there, Mr. Loon.
What's Goin' On
Local Art
There's lots of local art on display as we enter February. The Frank Stick Art Show continues through February 22 at Glenn Eure's Ghost Fleet Gallery in Nags Head.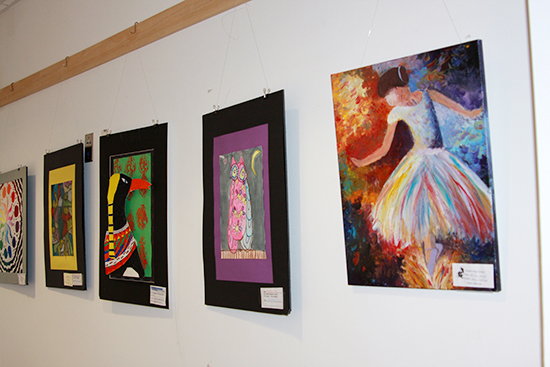 Duck Town Hall hosts the Dare County Student Art Show now through Friday, April 25 with a reception scheduled for Saturday, March 1 from 3 to 5 p.m. The free show is open Monday through Friday from 9 a.m. to 5 p.m. and includes 33 works from student artists representing Dare County's elementary, middle and high schools. The student show is the first in a planned series of exhibits scheduled at Duck Town Hall through the remainder of 2014. For more information regarding the art exhibit or the Town of Duck, please visit the Town of Duck website or call (252) 255-1234.
From Friday, Feb. 7 through Feb. 28 the Dare County Arts Council gallery will host the annual College of the Albemarle Jewelry Show. The opening reception Friday, Feb. 7 from 6 to 8 p.m. will include music and light fare and libations. If past exhibitions of students' work were any indication, prepare to be impressed. The Arts Council gallery is open Tuesday through Friday from 10 a.m. to 5 p.m. and Saturday from noon to 4 p.m. For more information visit the DCAC website or call (252) 473-5558.
Ton of Love Food Drive
The North Carolina Aquarium on Roanoke Island is stepping up to help The Roanoke Island Food Pantry replenish its shelves after the demands of the holidays. From now through Valentine's Day visitors to the Aquarium are encouraged to donate nonperishable food items as part of the Aquarium's Ton of Love Food Drive. The Aquarium's goal is to collect more than one ton of food for local families. Examples of helpful donations include cans of hearty soup and stew, canned meats, tuna and salmon, peanut butter, rice and pasta, tea bags, coffee and other staple items.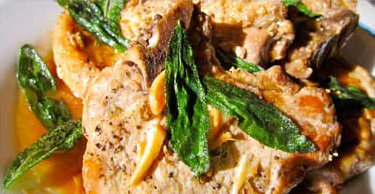 Savory & Sizzling
Winter menus beg for savory flavors and a little warming spice. Prepare to warm your palate by signing up for The Elizabethan Gardens' Savory & Sizzling cooking workshop - set for Saturday, Feb. 8 from 12:30 to 2:30 p.m. - where you'll learn how guest chefs Lisa and Marcelo Ortega, owners of Ortega'z Southwest Bar and Grill in Manteo, maximize flavors using herbs, spices and special techniques. Bring your taste buds - you'll have a chance to sample some of the chefs' creations. Admission to the workshop includes a greenhouse visit and a tour of The Gardens. The fee is $25/Gardens members; $30/non-members. Pre-registration is required. For more information call (252) 473-3234 or visit elizabethangardens.org.
Calling All Oyster Lovers!
There is nothing quite like the annual Stumpy Point Oyster Feast! Now in its 29th year, this celebration of the delectable, locally harvested bi-valve includes all-you-can-eat fried and steamed oysters, fried fish and sides. Visit the bake sale and finish your meal with some of the best homemade desserts you've ever tasted. Held at Bayview Chapel in Stumpy Point on Saturday, Feb. 8 from 12 to 4 p.m., admission is $25/adults and $10/children age 10 and younger. Proceeds go to assist families in need in the Stumpy Point community. For more information contact Bayview Chapel at (252) 473-5869 or visit the event website.
Local History
The second installment of Whalehead's Winter Educational Series will bring a synopsis of the Fall 2013 East Carolina University/Coastal Studies Institute archaeology field school program to Outer Banks history lovers. "Shipwrecks, Small Boats and Screw Piles" explores North Carolina's maritime culture and history, from the original Native American tribes and colonial explorers to the thousands of shipwrecks that lie just off the coastline. The presentation will be given by Nathan Richards of the Coastal Studies Institute on Tuesday, Feb. 11 from 10 a.m. to 12:30 p.m. in the Outer Banks Center for Wildlife Education adjacent to Whalehead.

This week you have a chance to win a $35 gift certificate to Tortugas Lie & $35 gift certificate to Kinnakeet Clay-Studio Showroom!
For more information about Tortugas' Lie, check out their website.
For more information about Kinnakeet Clay Works check out their website.
Last Week's Winner
Congratulations to Ann Lines!!!
You won a one night-stay at the Hilton Garden Inn & $50 gift certificate to Ocean Boulevard!
For more information about Hilton Garden Inn, check out their website.
For more information about Ocean Boulevard check out their website.