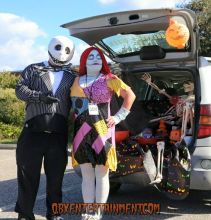 Take a deep breath because that crisp fall air is here. After a dive into the 50s last week, we are back into what I consider ideal fall weather with almost hot afternoons and brisk, scarf-worthy nights. It's been the perfect week for the Wings Over Water Wildlife Festival, which is still happening through Sunday. There's something about cooler weather on the Outer Banks that brings about these vivid colors – the bluest blues and striking sunsets that you just don't see as often in the summertime. There's lots of spirit on the Outer Banks right now too with Halloween upcoming next week – a sort of playfulness in the air between the many fall carnivals and the witchy pranks that come along with the holiday. Pay a visit to some of these cheerful fall festivities as well as a some of the more ghoulish events happening at the witching hour.
Parade of Costumes
All that time spent putting together the perfect costume, and you only plan on wearing it for one night? Not on this island. Have your zombie paint, clown nose or witch hat at the ready for the Outer Banks Halloween Parade of Costumes happening on Sunday, October 25. The ghastly event brings together all of the best dressed boys and girls (and adults) on the Outer Banks for a costumed parade around Kelly's Restaurant and big prizes for the best costumes – some of which include a fishing charter and a gift certificate for a water jetpack adventure.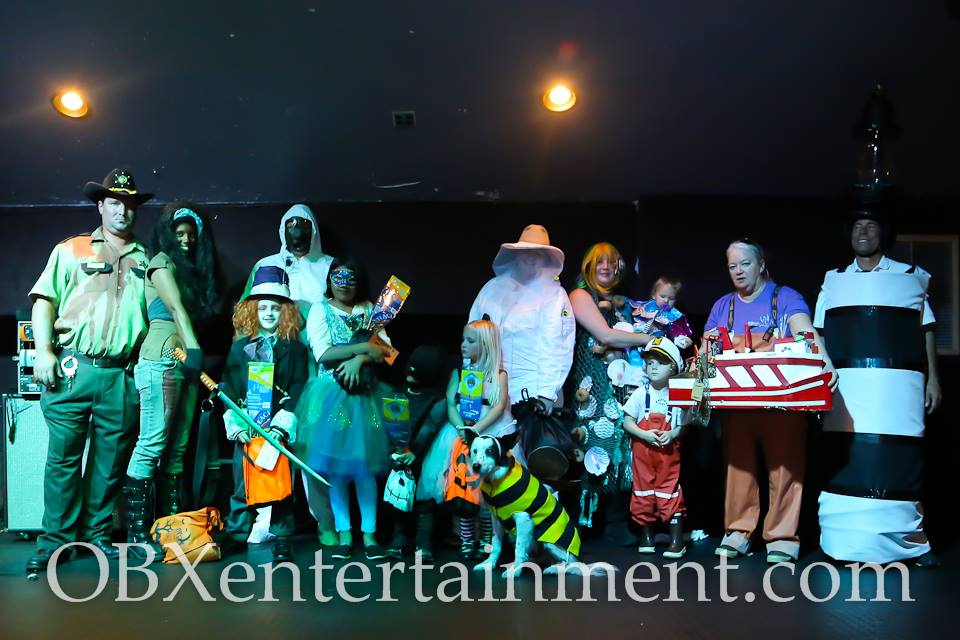 There will be live entertainment onstage, trick or treat stations, a Haunted Hearse and surprise guest appearances from some of the local haunts. Star Wars junkies in particular – myself included – should be in attendance because rumor has it the storm troopers of the 501st Legion Carolina Garrison will be stopping in. Admission to this rain or shine event will be free to anyone wearing a Halloween costume, and trust me, there were some truly creative attendees last year. Registration for the parade begins at 2 p.m. with the actual parade starting at 3 p.m. sharp.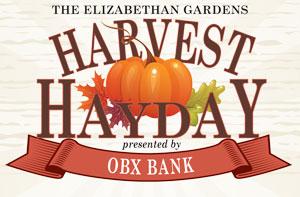 Harvest Hayday
The Elizabethan Gardens is one of those places I love to visit during any season, especially when it comes time for holiday festivities. There are different flowers in bloom each month, and the site of the first English settlement in the New World will always speak to me. This weekend the gardens will host an array of fall activities including a hayride and a hay bale maze for the annual Harvest Hayday festival. The all ages event brings together all of the flavors of fall and all of the fun of fall with scarecrow stuffing, children's games, educational crafts, a petting zoo, a quilt show, cakewalk and toasty bonfires complete with marshmallows. There will be hot drinks and pumpkin pie as well as the option of a fried chicken picnic lunch. Harvest Hayday takes place on Saturday, October 24 from 10 a.m. to 1 p.m. Admission for adults is $9, and children 14 and younger are free with a paying adult.
Outer Banks Brewtäg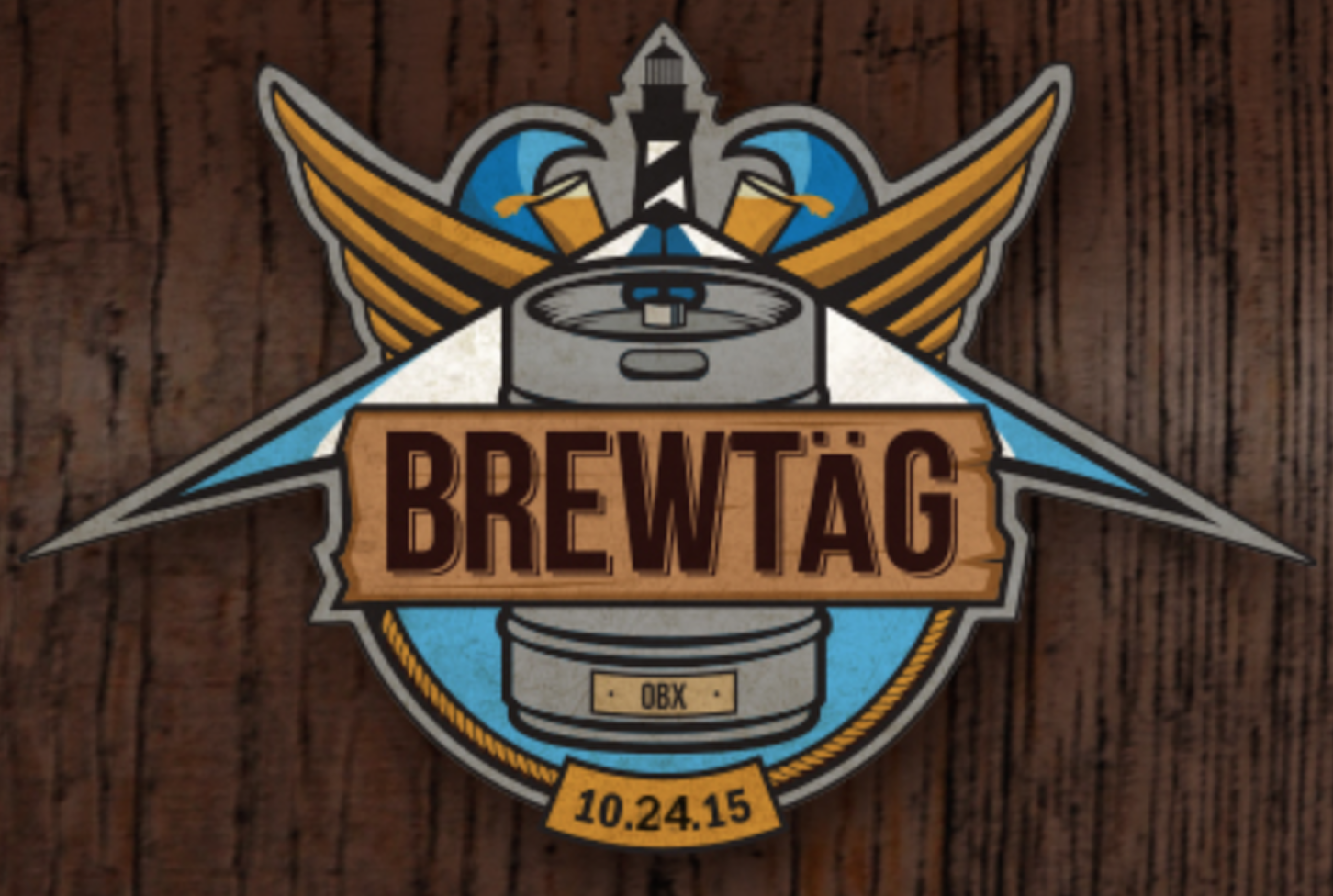 Due to inclement weather, Outer Banks Brewtäg was rescheduled for this weekend, and I could not be more excited to see these kegs finally take flight. For beer drinkers and aviation aficionados alike, the brew-fueled festivities involving handcrafted flying machines carrying half-kegs will be like nothing the Outer Banks has seen before. And really, I doubt anyone has seen this before. The teams have been put together (eight to 10 of them according to the event organizer), and they are ready to craft their flying machines that will send kegs gliding across the Outer Banks Event Site and into aviation history. The man-made aircraft will take off from a raised flight deck, which should be quite a show for spectators below – or rather, spectators off to the side in case of falling kegs. You know there's going to be tasty offerings from area restaurants, a craft beer garden and local tunes too. There will also be a Kids Zone featuring face painting and the Kitty Hawk Kites rock-climbing wall as well as an after party at the Outer Banks Brewing Station. It's free to attend the event and $25 to compete in the keg flying. Proceeds from Brewtäg will benefit The Rogallo Foundation, which was created to honor the inventor of the flexible wing, Francis Rogallo. The first-of-it's-kind event runs from noon to 6 p.m. on Saturday, October 24.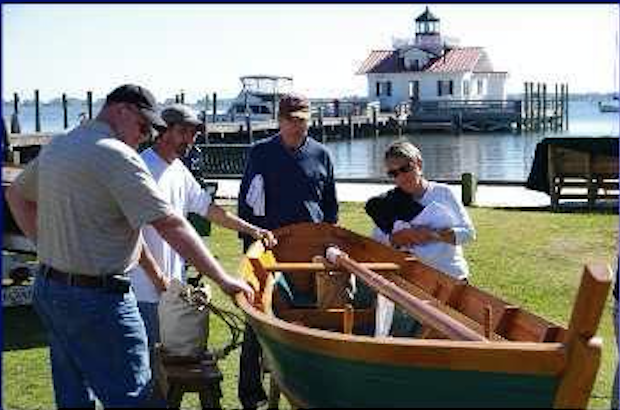 Wooden Boat Show
Gain a true appreciation for the art of boat building at Roanoke Island Maritime Museum's 4th Annual Wooden Boat Show this Saturday, October 24. There will be all manner of rowboats, sailboats and powerboats displayed in the water by Roanoke Marshes Light and on the beautiful grounds of the museum. Throughout the day there will be activities including sailing in the museum's Shad Boat, and in the evening there will be a ticketed awards dinner in the Creef Boathouse. The exhibition runs from 9 a.m. to 5 p.m. Meander through the impressive display of wooden boats, then I recommend paying a visit to the eclectic shops and restaurants of downtown Manteo.
Trick or Treat Night at First Flight Elementary School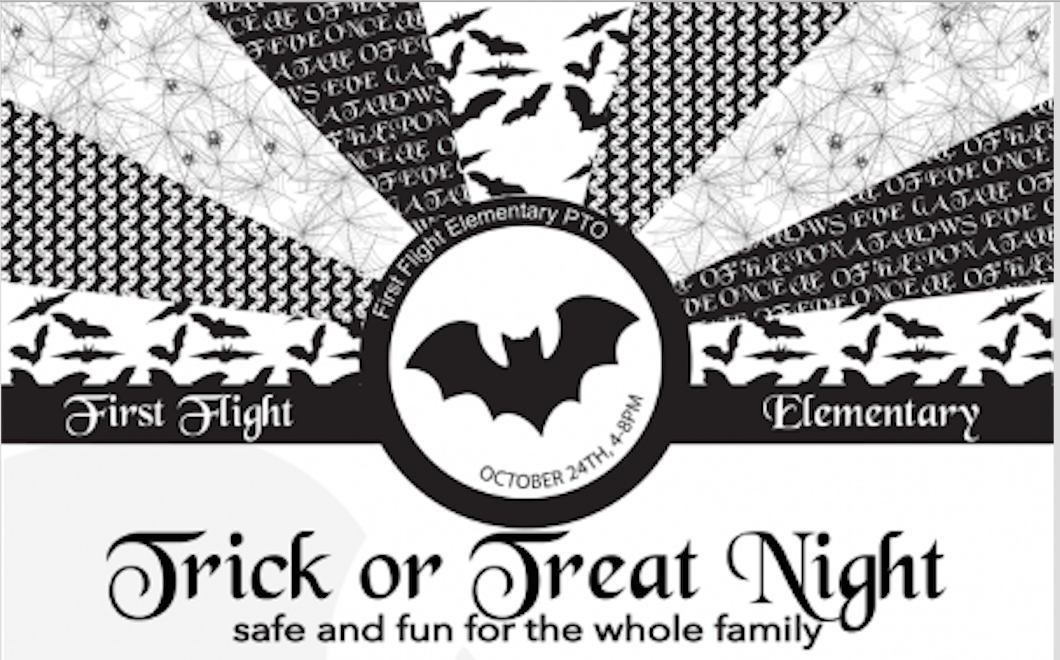 This was hands-down always one of my favorite things to do for Halloween when I was child. The hallways of First Flight Elementary School will be packed with games and treats this Saturday, October 24 for Trick or Treat Night. The family-friendly fundraiser will have face painting, a photo booth, cakewalk, raffle and silent auction – not to mention the library turned haunted house for the bravest of trick or treaters. All are welcome, costumes are recommended and a non-perishable donation for the food bank is requested along with your $2 admission fee. The festivities run from 4 to 8 p.m. Proceeds will benefit the school PTO, a nonprofit dedicated to improving programs for students, purchasing educational items for the school and more.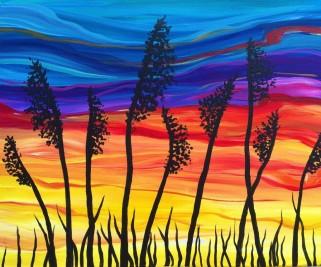 On the nightlife lineup this week, we've got happy hour painting parties, DJs and live music, a poker tournament and a holiday showing of Beetlejuice at a local bar. Then, of course, there are the haunted walking trails of Roanoke Island. I can't admit to holding my own against the unearthly spirits of the Outer Banks – can you? Visit our Nightlife & Events page to see all the after dark happenings.