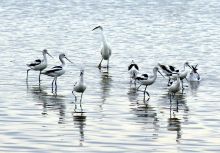 This week marks the return of annual events that celebrate the transition from fall to winter. It seems like autumn just arrived, but can you actually believe that the holiday season and subsequent winter months are right around the corner? Now is your opportunity to pay homage to this transition by enjoying art shows and a wildlife festival. It's fun that people of all ages will enjoy, so grab your family and friends and get ready for this week's highlight of Outer Banks events.
Photo: Eve Turek, from Wings Over Water website
Art Shows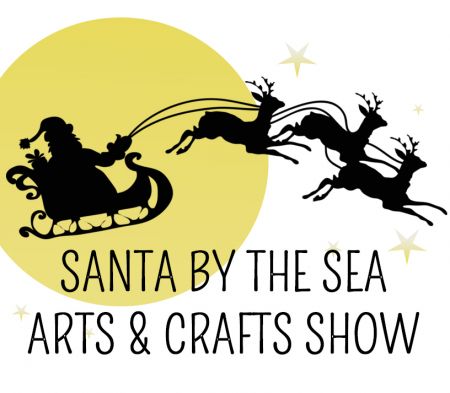 This week welcomes not one but two art shows to the Outer Banks. The aesthetic glory kicks off this Friday with the ninth annual Santa by the Sea Arts & Crafts Show. This artistic extravaganza invites you to prep for Halloween, Thanksgiving and Christmas all at once. The festive selection of decor, art, wood carvings, ornaments, handmade cards and so much more makes this show a great place to gussy up your home for the upcoming holidays or get started on your gift shopping. This event is free and open to the public. Come to the Hilton Garden Inn in Kitty Hawk on Friday or Saturday between 9:30 a.m. and 4:30 p.m. to see the talented featured artists.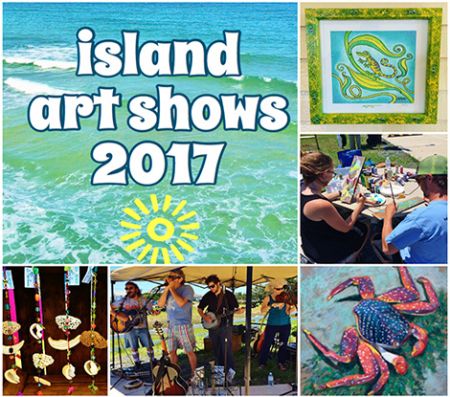 And the arts don't stop there. The semiannual Island Art Show returns to Rodanthe on Thursday October 19. Between 10 a.m. and 5 p.m., come check out the handiwork of more than 20 local artists showcasing their arts and crafts ranging from woodwork, sea glass jewelry, photography, prints and more. The free admission allows you to put your money towards the wares that catch your eye. There's also a raffle for a chance to win a basket full of goodies provided by one of the event's artists. The best part? Each Island Art Show benefits a local cause. It's held at the Rodanthe-Waves-Salvo Community Center.
Workshops at The Elizabethan Gardens

The transition from warmer to cooler seasons continues at The Elizabethan Gardens on Roanoke Island. This Saturday's workshop on the Christmas cactus teaches you how to grow, propagate and maintain these beautiful and distinctive plants to make a blossoming decoration that livens up your holiday season, year after year. This workshop lasts from 10 a.m. until 12 p.m. and costs $20 for members and $35 for non-members. Advanced registration is required, so call (252) 473-3234 or visit the event's website to reserve your spot.
Wings Over Water Festival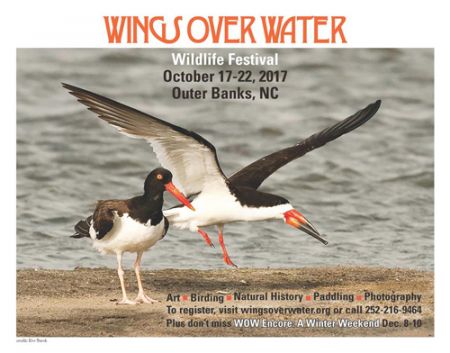 Thanks to the approaching blustery, snow-laden winters up north, the Outer Banks welcomes the return of seasonal wildlife, specifically birds. The Wings Over Water Festival is an annual event that invites you to experience the area's diverse and rich environment to the fullest extent by partaking in birding, paddling, stories of the area's history, photography, artwork and more. With a myriad of different programs ranging from standup paddleboard eco-tours to red wolf howlings to bird-banding trips, the festival offers activities that delight naturists, athletes, artists, astronomers and beyond. The festival lasts from Tuesday through Sunday with daily activities taking place between 4:30 a.m. and 8:30 p.m. Learn more about this beloved annual event by visiting their website.
---
If these events leave you ready for more, be sure to visit our Daytime Events listings for information about museum programs, outdoor activities and other events happening around the Outer Banks this week. And when you're on the prowl for live music, bingo, bourbon tastings, dancing and other varieties of evening entertainment, our Nightlife listing directs you to all the activity happening from dawn until dusk.