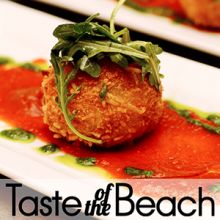 Foodies take notice! Tickets for the 2015 Taste of the Beach are now available for purchase and event listings are now being posted on the event website. The four-day epicurean extravaganza begins Thursday, March 19 and continues through Sunday, March 22, featuring multi-course dinners, theme dinners, special breakfasts, brunches and lunches, wine tastings and beer-pairing classes, cooking classes, restaurant tours, live music, tapas crawls, cook-off competitions, the Joe Lamb Jr. Outer Banks BBQ & Wings Showdown and more! Events are scheduled from Jarvisburg on the Currituck County mainland to the northern beach locations of Duck and Southern Shores and south to Kitty Hawk, Kill Devil Hills, Nags Head and Roanoke Island. Buy your tickets soon to ensure admission to your favorite events.
Master Your Camera, Take Better Photos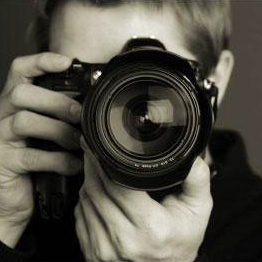 Whether you're intimidated by the setting up of your point-n-shoot camera or just stuck in the safe but limiting universe of your DSLR camera's Auto Mode, instructor Shirley Whitenack will share her 40 years of award-winning photography experience to help you take control of your image taking. All YOU have to do is sign up for the Beginner Digital Photography Workshop being offered by DCAC Saturday, February 7 at 10 a.m. in the Arts Council gallery in downtown Manteo. The class covers basic camera mechanics, the selection of a file type, shooting modes and flash as well as the fundamentals of exposure, shutter speeds, f-stops and ISO settings. White balance, metering modes and focus will also be discussed. The class is $65/person and includes informative handouts. Feel free to bring a snack and drink for a working lunch. For more information or to register, call (252) 473-5558 or visit the Arts Council website.
Paint, Partake and Socialize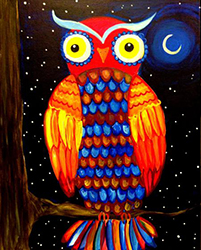 In the category of Good Ideas Waiting to Happen we find Outer Banks Brewing Station's Happy Hour Painting Party Thursdays, a creative and social event during which participants can express their inner artist while partaking of the Brewing Station's delicious tapas, mini specialty cocktails and half-price wine-by-the-glass. Each Thursday's two-hour painting party begins at 6:30 p.m. and the painting subject is provided. The Night Owl painting at left is an example from a previous painting party. The class fee is $30; register in advance through the Local Color website. Walk-ins are welcome on a first come, first serve basis. The Brewing Station is located on the Bypass in Kill Devil Hills.
Local Music
On Friday night Birddog plays at Trio Wine & Cheese in Kitty Hawk, The Other Brothers gig at Poor Richard's in Manteo and DJ Ninja brings the dance floor grooves to Outer Banks Brewing Station in Kill Devil Hills (free glow stick, y'all!). On Saturday night you'll find the band BC at Aqua in Duck, The Wilder Brothers at Poor Richard's, Steve Hauser and Natalie Wolfe perform together at Trio Wine & Cheese and Zack Mexico performing at Outer Banks Brewing Station. On the other side of the weekend Aquarium appears at Trio Wine & Cheese for a Tuesday night performance followed by Laura Martier on Thursday. Visit OuterBanksThisWeek.com for performance times, directions and other details.
Looking Ahead


How would you like to start your Valentine's Day? Hot, sweaty and breathless? Yeah, baby! Of course you would! And here's the perfect event: the Hearts A-Fire 5k held at Sanctuary Vineyards just a short drive across the Wright Memorial Bridge in the Currituck County community of Jarvisburg. The race, beginning Saturday, February 14 at 9 a.m., traverses a scenic course through the vineyard and trees to the sound and back. After your run hang around for the post-race wine, cheese and chocolate tasting (each race bib includes two drink tickets) and your Vino souvenir swag and finisher gift. Additional wines purchases by the glass and bottle will be available. A variety of non-alcoholic beverage options will also be available to wash down those delectable chocolates and savory cheeses. The entrance fee is $38/adult, $70/couple and $28/youth aged 17 and younger. Race packet pick-up is at Sanctuary Vineyards on race day from 7 to 8:45 p.m. The fee includes swag, finisher gift, post-race brunch, a 10% discount on winery/vineyard purchases and a coupon for The Cotton Gin. For more information contact the race director at racedirector@runcations.com or text (252) 489-8239.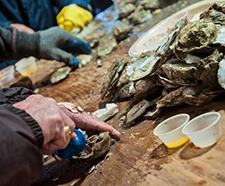 If the oyster's legendary aphrodisiacal properties are to be believed, then the 30th Annual Stumpy Point Oyster Feast is indeed fortuitously timed! From 12 to 5 p.m. on Saturday, February 14, oyster lovers, and likely a goodly number of regular ol' people lovers, will gather at Stumpy Point Community Center for an all-you-can-eat extravaganza of fried and steamed oysters, fried fish and all the trimmings you'd expect. Early arrivals will get first pick from the bake sale's impressive selection of fabulous homemade desserts. Tickets are $25/adults; $10/youth aged 10 and younger. Proceeds go toward helping families in need in the Stumpy Point community. For more information contact the Bayview Chapel at (252) 473-5869. Click here for directions to Stumpy Point.

This time you have a chance to win a $35 gift certificate to Crafty Cow & a $35 gift certificate to Island Revolution Surf Shop!
For more information about Crafty Cow check out their website.
For more information about Island Revolution Surf Shop check out their website.
 
Last Week's Winner
Congratulations to Brenda Conley!!!
You won a $35 gift certificate to Kinnakeet Clay Works Studio & a $35 gift certificate to Gaffer's Sports Pub!
For more information about Kinnakeet Clay check out their website.
For more information about Gaffer's Sports Pub check out their website.