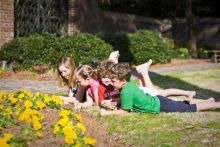 Look at you! You made it through February and now it's March – the month when you finally kiss winter goodbye (however, I'm not complaining about those sunny days with temperatures in the 70s we've been having). How about celebrating with a week of fabulous events? On the Outer Banks this week you'll find happenings that promote our local artists and give back to the community. And in anticipation of a Taste of the Beach in the last week of March, I'll be pointing out some irresistible restaurant deals that you can go ahead and enjoy now.
Outer Banks Community Quilt Show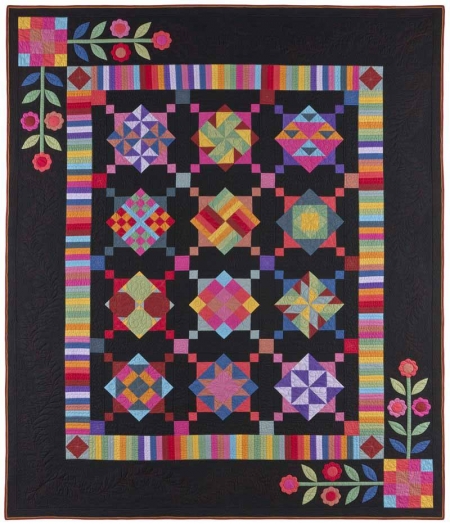 Come wrap yourself in some cozy aesthetics at the Outer Banks Quilt Show. The show runs from March 4-18 at Roanoke Island Festival Park, but you're invited to the opening reception this Friday from 6 to 8 p.m. The display includes antique and vintage quilts of all sizes. Check out the eye-catching handiwork while nibbling on the light refreshments that'll tide you over until you're ready to have dinner at one of many restaurants on Manteo's waterfront. Live background music will be provided by locals students of the Calvino Music School. If you can't make it to the opening reception, fear not. You can visit the exhibit on Saturday between 10 a.m. and 4 p.m. or any weekday from 9 a.m. to 4 p.m. This event is free and open to the public.
Sixth Annual Mardi Gras Gala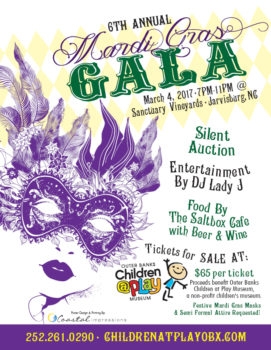 Just because it's called Fat Tuesday doesn't mean you still can't observe Mardi Gras on Saturday. The Children at Play Museum want you to join them for their sixth annual Mardi Gras Gala this Saturday from 7 to 11 p.m. at Sanctuary Vineyards in Currituck. Break out your semi-formal getup, and come out for an evening of great music, great food and great fun. The chefs of the Saltbox Café cater the event, and you're in for a treat with a traditional New Orleans-style buffet. Complement your meal with a brew from the Outer Banks Brewing Station or Brew Thru or a glass of one of Sanctuary Vineyards finest wines. Music provided by the D.J. and live musicians lets you dance the night away. There will also be a silent auction as well as the chance to win raffle prizes. Tickets are $65 per person, and you can purchase yours online at the event's website. Tickets go quickly for this popular Outer Banks event – don't miss out!
Slam Dunk for Our Schools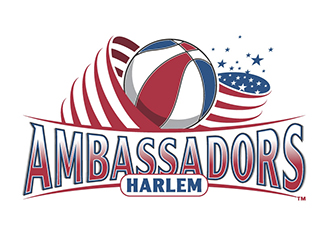 Experience a basketball show unlike any other as the Harlem Ambassadors take on your local favorite, the Outer Banks Scallywags, this Sunday at the First Flight High School gym. It's not a typical basketball game – you can expect family-friendly comedy accompanied by ball-handling tricks, slam dunks and other impressive basketball stunts. But this event is better than just entertainment, all proceeds from the event go toward the Dare Education Foundation. The show is from 4 to 6 p.m. Tickets for this event are $5 each.
Restaurant Deals this Week
When you're not swinging from event to event, treat yourself to a delicious meal out at an Outer Banks restaurant. Here are just a few of many dining promotions to check out this week:
Slice Pizzeria $5 off on Fridays
There are few better ways to welcome the week's end than with a giant cheesy pizza ... except for when you can also save money on the 'za. Every Friday Slice Pizzeria in Kill Devil Hills offers $5 off on all of their 16-inch specialty pizzas. Go with a classic like a Margherita pizza, or spice things up with a more adventurous choice — baked ziti pizza, anyone? Heck, with $5 off each pie, why not get crazy and try both?
Locals' Discount: 20% off at the Lifesaving Station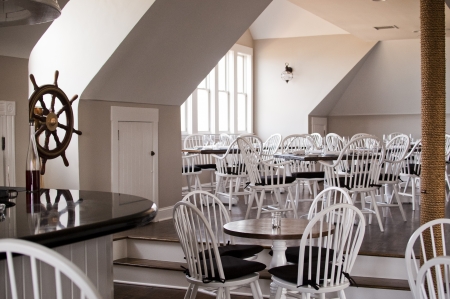 What could possibly be better than calling one of the greatest places in the world home? How about getting paid for it? Okay, maybe not exactly paid for it, but getting a 20% discount just for being a local is pretty darn close. That's what you'll find at the Lifesaving Station in Duck every day of the week. Simply flash your Sanderling Community Connections card to receive reduced prices on entrees like seared sea scallops with winter greens and risotto or a grilled filet mignon. This deal excludes alcohol. 
Mulligan's Raw Bar & Grille Wine Down Wednesday
You're halfway through the week! Celebrate with a pick me up like Wine Down Wednesday at Mulligan's Raw Bar and Grille in Nags Head. Enjoy $3 house wines by the glass on Wednesday evenings. It's entirely up to you whether you want a nice Sauvignon Blanc to balance an appetizer like Thai chicken lettuce wraps or simply enjoy that glass of Chardonnay all by itself.
---
These are just a few of many activities and dining promotions available this week. To learn more about other activities and events, check out our Daytime Events listing, which will guide to fun for every day of the week. If you want to fill your nights with live music, trivia, dancing or more, a peek at our Nightlife listing puts you in the know of what's happening when and where.