It's almost akin to slander in these parts, where the story of the lost colony of Roanoke Island is ever-perpetuated as a mystery, but local author Scott Dawson says the lost colony was never actually lost. In his new book, The Lost Colony and Hatteras Island, he compares what scholars know about the earliest New World colonists with what archaeologists have found in the soils of Hatteras Island and reinforces what has always been a very plausible theory: that the colonists moved to Hatteras Island and assimilated with the friendly Native Americans there.
If you're not 100 percent up to speed on this story, the gist is that the 1587 colony left their Roanoke Island location suddenly, leaving the clue CROATOAN carved into a fence post as to their whereabouts. Croatoan was the name of what is now Hatteras Island. When Roanoke Colony Governor John White, who had returned to England for supplies, came back to Roanoke in 1590 and saw the carved word, he set out to look for them on the island to the south but was blown off course and was therefore unable to locate them.
Dawson, a native of Hatteras Island, is a history buff and amateur archaeologist. He learned a great deal about the early New World colonies from primary sources and wrote a book in 2007 called Croatoan: Birthplace of America. Dawson founded the Croatoan Archaeological Society to conduct digs on Hatteras Island and ended up working with Dr. Mark Horton of Bristol University on a series of digs in former Native American villages in Buxton, Frisco and Hatteras. The book contains pictures and explanations of their many 16th-century finds on Hatteras Island along with a wealth of history about the colonists, Native Americans and Hatteras Island.
Published by The History Press, the book has been a bestseller this summer and has gotten national attention, being reviewed or mentioned in the likes of The New York Times, The Washington Post, Vice.com, The Daily Mail and many other news outlets. You can meet Dawson this Friday at Downtown Books in Manteo.
Meet Scott Dawson
Scott Dawson will sign copies of The Lost Colony and Hatteras Island on Friday, October 2 from 4 to 7 p.m. at Downtown Books, 103 Sir Walter Raleigh Street in Manteo. Call (252) 473-1056 to order a signed copy in advance.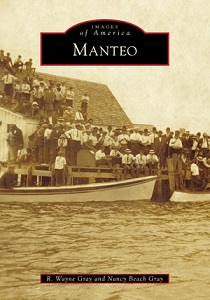 More New Outer Banks Books
While you're visiting local bookstores or ordering from local bookstores online, here are some other titles about the Outer Banks that you might want to consider:
Shipwrecks of the Outer Banks: Dramatic Rescues and Fantastic Wrecks in the Graveyard of the Atlantic by James D. Charlet (Globe Pequot) 
Journey Through the Outer Banks by Wesley Snyder (Globe Pequot)
Historic Hotels and Motels of the Outer Banks by Elizabeth Ownley Cooper (Arcadia Publishing)
Manteo by Wayne Gray and Nancy Beach Gray (Arcadia Publishing)
Surfing Virginia Beach and the Outer Banks by Tony Lillis (The History Press)
Uncle Jack's Outer Banks: The Ultimate Collection by Jack Sandberg with Introduction by Ray McAllister
The Jenny Hale Collection: The Summer House, Summer by the Sea, The Summer Hideaway by Jenny Hale (Bookouture)
Calling Cards of Death, a Harrison Weaver Outer Banks Mystery, Joseph L.S. Terrell (Bella Rosa Books)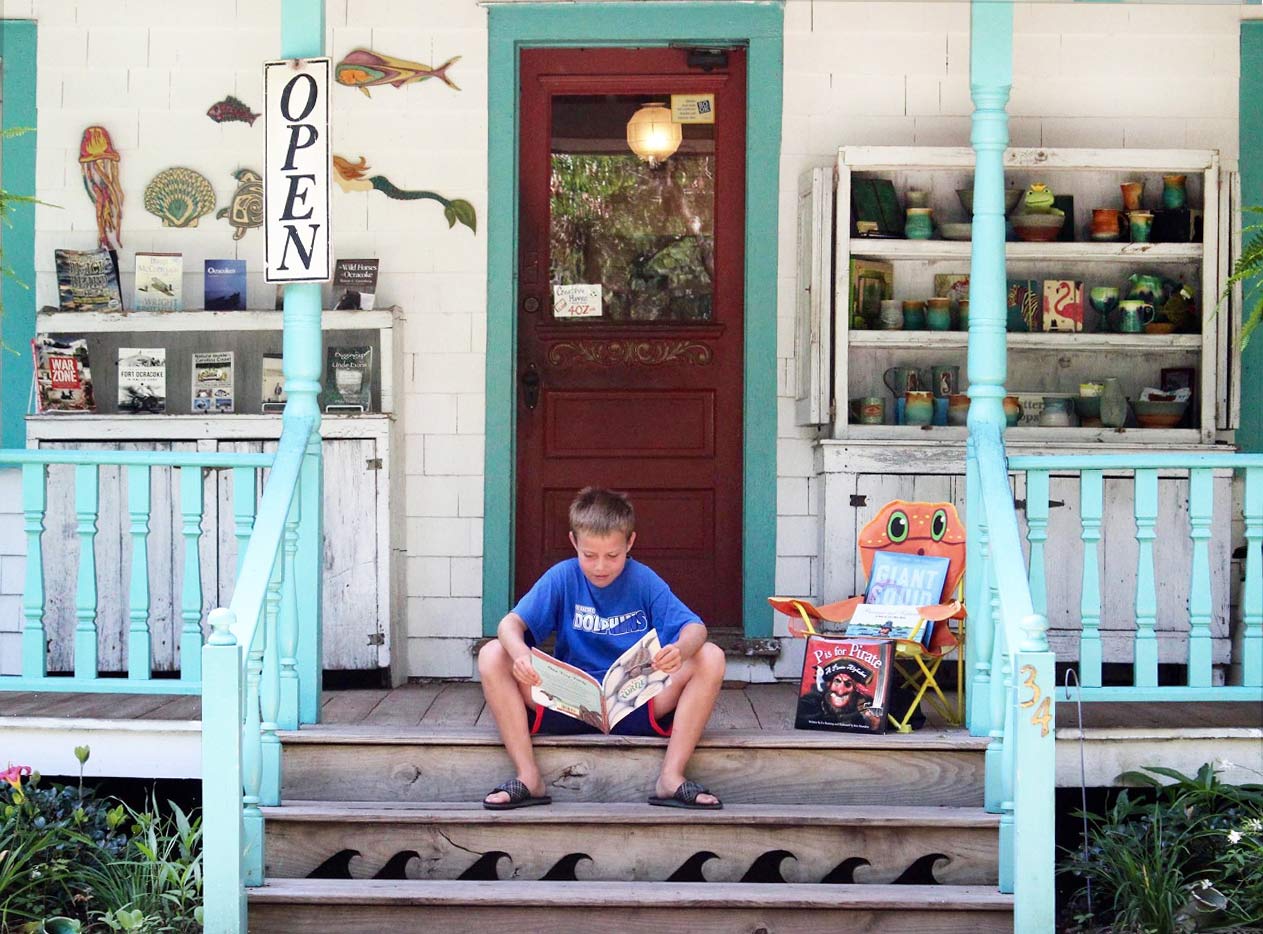 Ocracoke's bookstore Books To Be Red has a great selection of Outer Banks books.
Local bookstores make it easy to shop online, and doing so supports not only the bookstore and writer but also the community. Local bookstores are tireless supporters of the Outer Banks community, so please consider shopping with them in person or online.
Duck's Cottage Coffee and Books - Duck
Island Bookstore - Corolla, Duck and Kitty Hawk
Downtown Books - Manteo
Buxton Village Books - Buxton
Books to Be Red - Ocracoke