Mother's Day is days away: Do you have gifts for all the mothers that you want to celebrate? If you don't, we're here to help. This week's blog is your guide to current activities and events that moms will love, whether it's your mom, grandmother, mom-friends, mother of your children or other motherly figures in your life. Even better, these activities are ones that you can enjoy with your mom. Making Mom happy and getting to spend time with her — it's the ultimate win. And if you are ahead of the game and already have a gift for your mother, there is no such thing as too much when it comes to moms; check out these activities that will create an extra-memorable Mother's Day.
Kidsfest
Moms love seeing children partake in wholesome, community fun. For this reason people of all ages love the annual Kidsfest. Come out to Roanoke Island Festival Park this Friday, May 12, for an event in which kids ages 5 and younger get a taste of fun with ice cream, snow cones, bubbles, face painting, arts and crafts (to all you kids reading this, moms LOVE handmade gifts, nudge nudge wink wink) and music for dancing. Personnel from the local police and fire departments will be joining the fun, bringing their trucks and cars with them for the kids to check out. Kidsfest lasts from 9:30 a.m. to 12:30 p.m. and is free to attend.
Mother's Day Tea Tastings

There's no question that I got my taste in tea from my mom, and a holiday seldom passes when I don't find a new variety to give her. Is tea enthusiasm a mom-thing? If so, the Mother's Day Tea Tastings at the Spice and Tea Exchange in Duck are sure to please. Sample a variety of loose-leaf teas and balance the flavors with some sweet treats. This is a great way for moms to pick out their favorite teas, and then you'll know exactly what kind to give them as a Mother's Day present. These tea tastings will be held on Friday and Sunday from 1 to 2 p.m.
Annual Yuengling Nags Head Woods 5K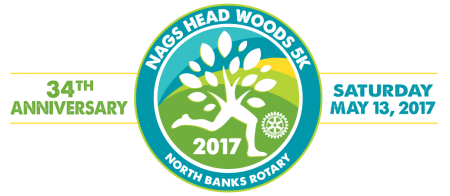 As you celebrate moms this weekend, don't forget to include the most important mother of all – Mother Nature. Saturday's annual 5K run through the beautiful nature preserve at Nags Head Woods honors all mothers. The 5K starts at 8 a.m., and it's not just for moms, so come out and run with them or cheer them on as they race for the Fastest Mom on the Beach trophy. The course covers hard-packed dirt trails through maritime forest. If one 5K isn't enough for you, show up early for the Double run, starting at 7 a.m. Between the Double and the actual 5K, kids of all ages can join the Fun Run 1-Miler. Be sure to join everyone at the post-race Beach Party at Ramada Plaza. Fuel up at the buffet as you soak up the sun on the beach. All proceeds from the event benefit local charities, youth programs and military relief charities.
Manteo Farmer's Market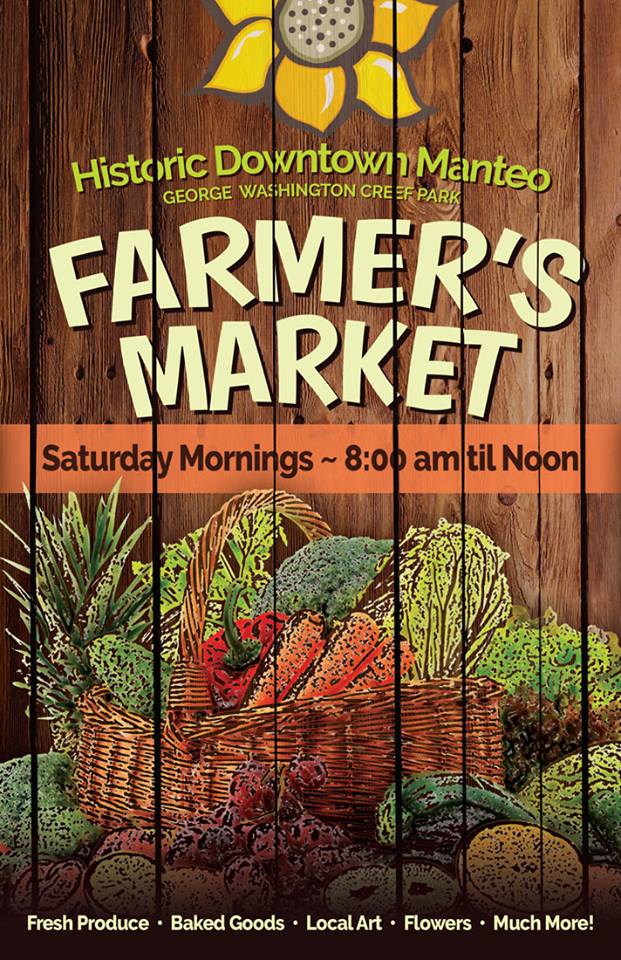 Farmer's markets possess many qualities of which moms approve: fresh air, the ability to nourish family members with locally-sourced healthy foods, mingling with the community and much more. And your mom'll probably approve even more if you tag along and offer to carry around all of the fresh strawberries and potted flowers she finds. Come out to George Washington Creek Park to browse through the various vendors, then stay for lunch at one of downtown Manteo's eateries. Manteo Farmer's Market makes for a fun and relaxing event moms will love. Check it out this Saturday (and every Saturday) between 8 a.m. and noon.
Artrageous Kids Art Festival & Dowdy Park Grand Opening
Keep your little ones entertained at the Dare County Arts Council's 28th annual Artrageous Art Extravaganza. Visit the newly opened Dowdy Park in Nags Head, where food, music, dancing, arts and crafts activities and live art demos will entertain family members of all ages. Local art vendors will be there showcasing their works — who knows, maybe you'll find a little something special for Mom there. The theme of this year's event is Art is Community, and there couldn't be a better way to appreciate both. This event is free and open to the public.
Mother's Day Brunches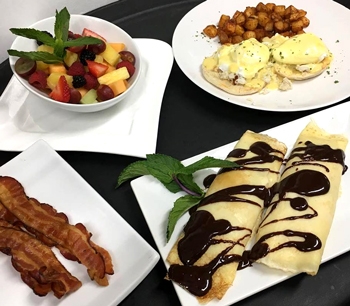 Treat a mom to a classy brunch at her favorite local eatery. Restaurants between Corolla, Duck, Kitty Hawk and Nags Head will be offering early to mid-day treats and eats that will make a mom feel like a queen. Indulge in bananas foster Belgian waffles at Argyle's Restaurant. Gather at The Blue Point to sip mimosas and enjoy a sound view. Fill up on treats like strawberry shortcake and lemon curd cheesecake bars at Basnight's Lone Cedar Café. Can't decide between breakfast and lunch? Ocean Boulevard offers the union of both with dishes like locally sourced shrimp and grits. Or get a taste of it all at Red Sky Café's brunch buffet. Uncle Ike's Sandbar and Grill lets mothers eat brunch for free. The first of these brunches open at 9:30 a.m. and some seat as late as 2:30 p.m. The majority of these restaurants take reservations. Check out the listing below to learn more.
---
Now that you have a variety of Mother's Day events and activities at your fingertips, delight the special ladies in your life. Throwing in a handmade card and some flowers wouldn't be a bad idea either. To learn more about other happenings this week, check out our Daytime Events listings for a comprehensive guide. And if you're on the hunt for evening entertainment, check our Nightlife listings.