When I think of the Outer Banks, I think of the wind. Sometimes only a draft in the morning, it tends to rise as the day goes on, tossing up small waves and rolling in with the storm clouds on humid summer afternoons. It is the wind that drives this place, filling our sails, cooling us at the beach and causing sudden and beautiful changes in the sky.

I could not have been more enthusiastic when I was invited to take over the weekly blog for Outer Banks This Week, because writing about the Outer Banks is my passion. Having grown up right here in Kill Devil Hills, these drifting sands and untamed seas are near and dear to my heart. I'm newly resettled here after pursuing my degree in creative writing and traveling for several years, and it's difficult to pinpoint what exactly always draws me back to these shores. It may be the bounty of music and art – my other interests – or the familial atmosphere among both locals and visitors – I have six siblings. There's always an opportunity for new experiences, from tackling every wind and water sport we have to offer to happening upon small-town bookstores and coffee shops. But when it comes down to it, I think it's the restless ocean that makes me feel so rested, the sun overhead and the constant wind.
Now that I'm home again, I'd like to share my favorite bits of the Outer Banks with you. It is an honor to sit in the same hypothetical chair as my predecessors, most recently Mike Lay, who filled this blog with his considerable knowledge and humor for three years. I'll do my best to be that same sort of guide, although perhaps bringing a younger perspective (sorry, Mike!) to these pages. Ask me something about this diverse sandbar, and I will explore it with you – maybe even in a future blog. So here we go. The Outer Banks…This Week.
Rogallo Kite Festival
Jockey's Ridge will come alive with enormous kites this weekend for the 33rd annual Rogallo Kite Festival. Kites from 30 to 100 feet will be displayed above the sand dunes, and trust me, you can't imagine what it's like to lie back on the sand below these behemoths until you've actually done it. There will be kite-making for the kids and stunt kite lessons. The free event takes place each year in honor of Francis Rogallo, a NASA scientist and inventor of the flexible wing. His inventions and designs started the sport of hang gliding – an adventure I highly recommend while on the Outer Banks – and have influenced the design of stunt kites, power kites and hang gliders that are flown today. So raise a kite to Francis Rogallo this weekend, Friday, June 5 through Sunday, June 7 from 10 a.m. to 4 p.m. each day.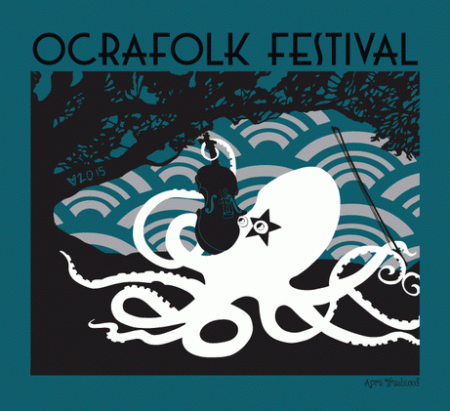 Ocrafolk Festival
In the heart of Ocracoke village, a happy hodgepodge of music, art, dancing and storytelling comes together each year for the Ocrafolk Festival. Beneath ancient live oaks, events start at 4 p.m. on Friday, June 5 and carry through to the afternoon of Sunday, June 7. There is something for everyone in the family between the Friday Night Fish Fry, traditional square dance, art auction and block party in the community square. The friendly, small-town vibe and eccentricities of the island create a festival atmosphere not to be missed, and discovering new music each year is a treat in itself. While they don't require that all general attendees pay an entrance fee, they do request that you purchase a support button to ensure that this fantastic festival continues well into the future. Button prices are $20 for adults, $10 for kids age 6-12 and free for the younger ones. For more information, visit the event page.
Surf 'N Science Day Camp
What better way for kids to spend a summer day than enjoying the surf and sun while learning something new? Jennette's Pier is holding Surf 'N Science Day Camp on Friday, June 5 from 9:30 a.m. to 3 p.m. Kids ages 8 and older can experience surfing, fishing and ocean science exploration. The young scientists could be up to anything from investigating plankton to dissecting a squid or perhaps collecting juvenile fish with a seine net. Make sure to dress for the weather and pack a bag lunch. The cost is $70 per adventurer.
Street Festivals, Farm Markets and Fishing Tournaments in Manteo
First Friday
It's all happening in Manteo this week, beginning with First Friday on June 5. Held the first Friday of each month, April through December, First Friday is a fun-filled, family-oriented street festival that takes place on the historic downtown Manteo waterfront. The sidewalks pulse with live music, magic tricks, artisans displaying their crafts, period-dressed actors, a rock-climbing wall and much more. The fun doesn't stop on the street either. Many shops and restaurants host individual celebrations inside their establishments, so take a walk along the waterfront while moseying into local businesses at this free event happening from 5 to 8 p.m.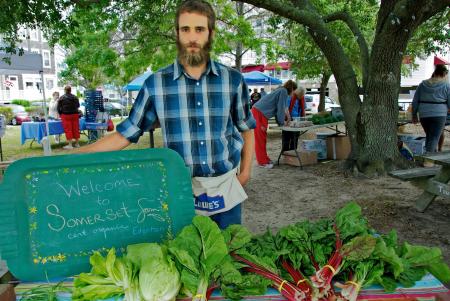 Manteo Farmer's Market
Rise and shine. The streets will flourish in a fresh way on the morning of Saturday, June 6. From 8 a.m. to noon, stroll through the Manteo Farmer's Market at George Washington Creef Park, adjacent to the Maritime Museum. You will discover an array of homegrown produce and homemade goods – great to enjoy on the spot or take home. The market happens every Saturday morning from mid-May through October.
Finatic Kayak Fishing Tournament
Just around the corner, anglers can try their luck in the third annual Finatic Kayak Fishing Tournament. The charity event is a photo, catch-and-release tournament that benefits OBX Project Purple, a nonprofit with the mission of empowering youth to resist the pressures of drugs and alcohol. Fisherfolk, be sure to pre-register for the tournament that runs from 6 a.m. to 3 p.m. on Saturday, June 6.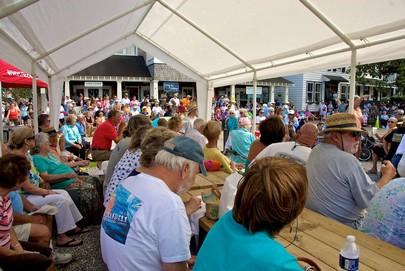 Dare Day
Music sounds from two outdoor stages, families stroll up and down the waterfront boardwalk and the aroma of fresh seafood, Polish sausage, hamburgers and hot dogs fills the air. A Manteo tradition since 1976, Dare Day is always held the first Saturday in June from 9 a.m. to 6 p.m. on the historic downtown Manteo waterfront. More then 100 vendors line the streets, offering furniture, toys, carvings, clothing, jewelry, paintings, photography and more. There is fresh-squeezed lemonade and homemade ice cream sold on corners and plenty of games available for kids of all ages. Dare Day is a free event, held rain or shine. Parking is available along the streets and throughout the neighborhood, and a shuttle service is also provided.
A.J. Tata and Richard LaMotte Book Signings
Presented by Downtown Books of Manteo, two well-known authors in the literary culture of the Outer Banks will be signing books this week.

A.J. Tata's espionage thriller, Foreign & Domestic, captured thrill-seekers and Outer Banks enthusiasts with a fast-paced story set almost entirely on the Outer Banks. From the swampy wilds of Buffalo City to the peace and quiet of Roanoke Island and beyond, this novel is packed with action from start to finish. Tata will be signing copies at the Waterside Theatre (home of The Lost Colony) on Friday, June 5 from 6 to 7:30 p.m.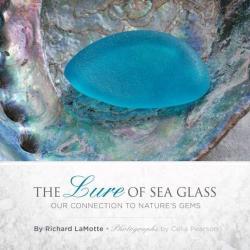 On the opposite end of the spectrum, Richard LaMotte's Pure Sea Glass has been a perennial bestseller at Downtown Books for years. His elegant writing style inspires readers to seek out coastal treasures along our shores and expand their understanding of Outer Banks history. After more than a decade of anticipation, readers will delight in his new sequel titled The Lure of Sea Glass, which he will be signing at Downtown Books on Thursday, June 11 from 4 to 6 p.m. Visit the A.J. Tata and Richard LaMotte event pages for further details.


As for nighttime events this week, there are simply too many happening to cover them all here. Be sure to visit our Outer Banks Nightlife & Events section to plan an evening at the theater or a night of dancing and karaoke. Don't miss a thing!