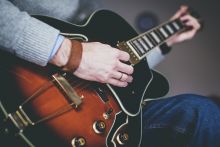 People get really excited about the food, beach, natural areas, watersports, outdoor activities, historic sites, attractions and events on the Outer Banks. Some people even get fired up about all the shopping opportunities.
But there's something else about this area that's not mentioned as often but is equally awesome and deserving of recognition: Live music.
These islands are home to dozens of multi-talented musicians, and they are out there playing day in and day out in the local bars and clubs, often for free or for a very inexpensive cover charge.
Maybe you already know that Tim Reynolds, lead guitarist for Dave Matthews Band, lives in Kill Devil Hills. Maybe you've heard of Molasses Creek, the Ocracoke band that has performed around the world. But did you know that one of the top female blues musicians in the country, Ruth Wyand, lives in Kill Devil Hills? Or that local band Zack Mexico has been opening shows for Future Islands around the country this year? Or that the lead singer for the '90s band Everything teaches yoga at the Outer Banks' newest yoga studio, The Well? These are just a few examples of the dozens of talented musicians who live here full time, or at least part of the year.
Maybe so many songwriters and musicians live on the Outer Banks because of the laid back lifestyle and ever-inspiring surroundings. No doubt they appreciate the camaraderie of so many like-minded souls. But they also like the work: On any summer week, you can catch more than 100 gigs around town, from acoustic music at sunset to improvisational jazz to full-blown bands. Sure, bands are imported from out of town for variety, but many of the acts you are listening to around here are local people playing music for a living.
Here are my top musical picks for the upcoming week.
Thursday: I originally recommended the Soundside Live Concert Series for Thursday, but dang it, the weather has forced a last-minute cancellation. There's some good news, however: The headliner of that event, Marco Benevento, a veteran of the New York experimental rock and jazz scene, is going to play indoors at Outer Banks Brewing Station instead. The show starts at 10 p.m. and is free! Local band The Hot Signals is also playing at the Brewing Station tonight.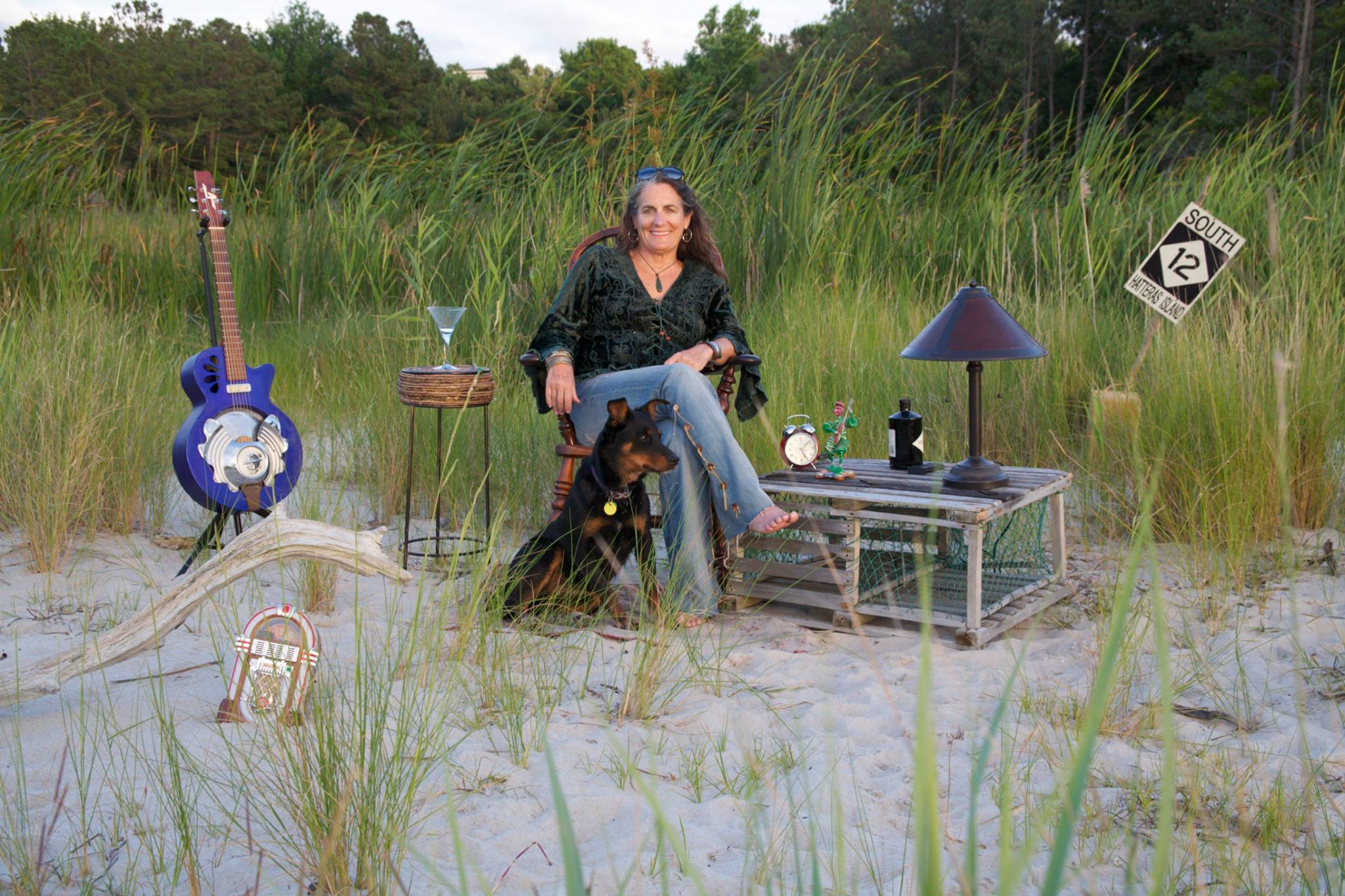 Friday: The aforementioned Ruth Wyand, 2017 International Blues Challenge Finalist, will play at Mike Dianna's Grill Room in Corolla from 6:30 to 9:30 p.m. Though playing solo she produces a big sound of traditional blues that's worth the drive to Corolla.   Photo at right: Ruth Wyand Facebook
Saturday: Local boys gone big Zack Mexico will bring their psychedelic pop/indie rock show to Outer Banks Brewing Station on Saturday. Opening the show is another up-and-coming local: hip-hop artist Holden McOwen of Kiiind Collectives. This show will definitely fill up with locals. The music will start around 10 p.m.
Sunday: On Sunday afternoon head over to Pamlico Jack's in Nags Head to see Broughton Aycock. Broughton is a highly likeable local musician with a zany streak, and the setting on the back deck overlooking the sound at Pamlico Jack's is a great setting for enjoying his brand of covers. He'll play from 7 to 10 p.m.
Monday: My typical Monday top pick is live jazz with Joe Mapp and Friends at Art's Place in Kitty Hawk. You never know who'll be sitting in with Joe, but the jazz is always stellar and the food at Art's is delicious. The show starts at 7 p.m. Just so you know: This place is tiny and all of you won't fit inside. Some of you will have to hang out on the porch and listen, not see. If that's not your bag, here's another great option: The Three Amigos, featuring three of the members of Zack Mexico, in the Backside Bar at Roadside Bar and Grill in Duck. That show also starts at 7 p.m., and Backside Bar offers a quirky, fun setting. Photo below: The Roadside Facebook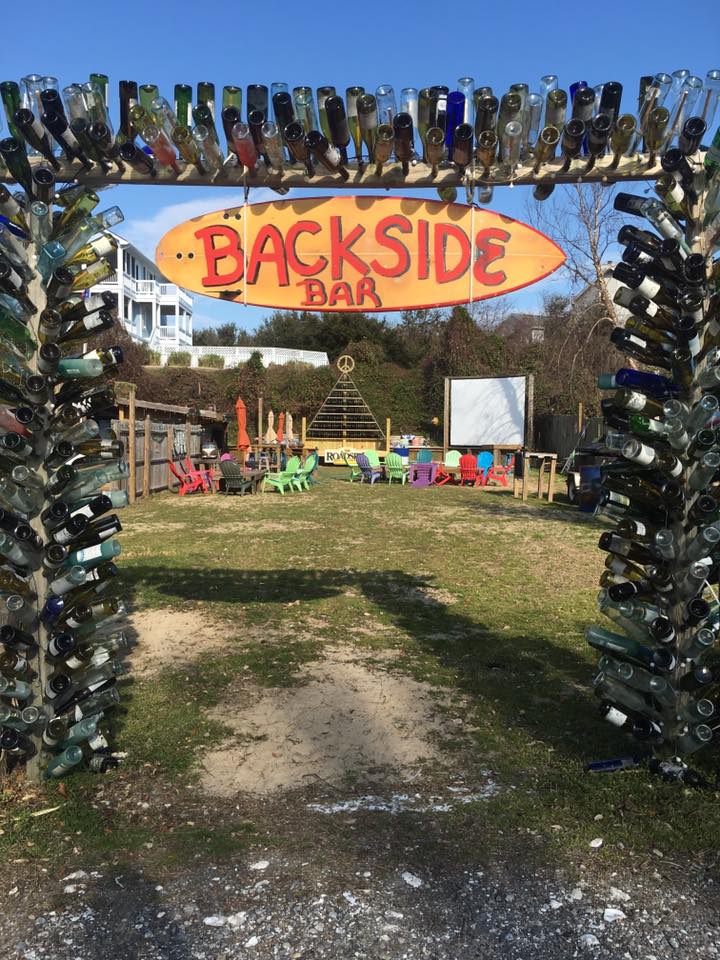 Tuesday: On Tuesday head to Rooster's Southern Kitchen in KDH to see the Wilder Brothers. Playing locally since 1987, these guys are a legendary Outer Banks acoustic band, usually either a duo of acoustic guitar and upright bass or with the addition of percussion. They play a great show of blues, originals, old country and classic rock. This is an early show, and Rooster's has good food and cocktails.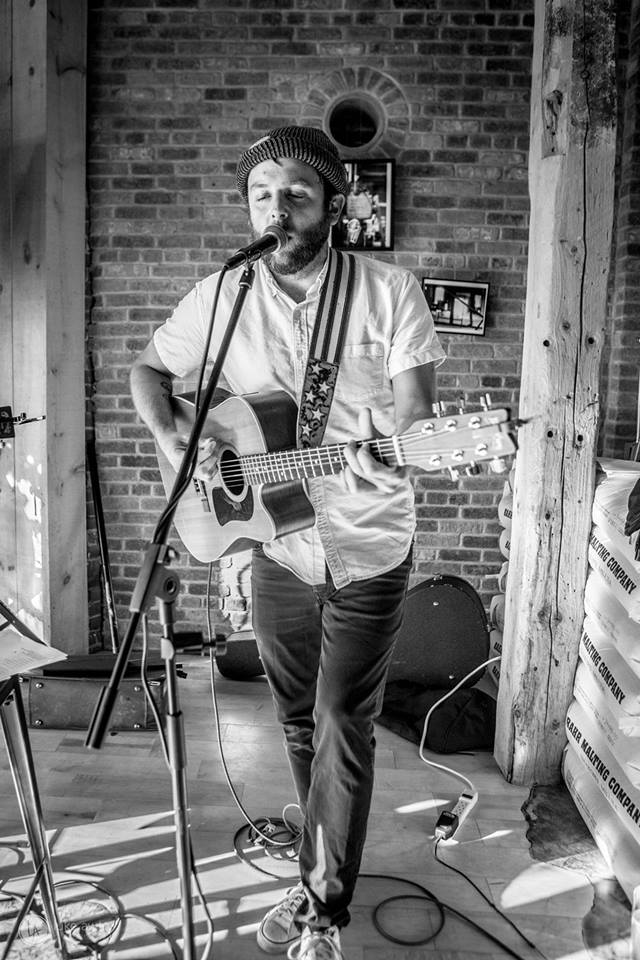 Wednesday: On Wednesday come to Trio in Kitty Hawk to see The Hair People, a band that includes the talented singer/songwriter Sean Olds, Nate Stockley and longtime OBX drummer Dan Martier (who plays in Tim Reynolds' band TR3). This is an early show, starting at 7:45 p.m. Trio is a sophisticated setting with top-notch offerings of wine, beer, cheese and light eats, and this band plays impressive covers and some of Olds' originals. Photo at right: Sean Olds Facebook.
Here are a couple of things to keep in mind at live music shows. Oftentimes, especially at small gigs or acoustic shows, the musician will have a tip jar. If you're enjoying the music, throw a $5 or $10 or $20 into the can. Another way to show appreciation is to get up and do a little dancing, if there's space. Also, it's impolite to call out requests unless the musician specifically asks for them. And I'm sure you wouldn't do this, but maybe you could restrain any tipsy friends from grabbing the mike or jumping on stage with the musicians. They really don't like that. And finally — always call a cab or summon an Uber driver if you need to get home safely.
This is only a small sampling of what's happening on the Outer Banks this week. For more options click on our Nightlife and Daytime links.