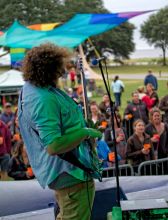 There are quite a few times in the fall season on the Outer Banks where I think, this is my favorite time to be here. Well, I can tell you matter-of-factly that this time I really mean it because Columbus Day weekend is more chockfull of awesome music festivals in beautiful, outdoor venues than any other weekend at the beach. I've been waiting for this weekend a long time – I know I'm not the only one – and now that it's within sight, I've got shivers of happy anticipation.
We've got the Mustang Music Festival, a two-day music and art festival that brings music artists from all over the world to its larger-than-life home at the Whalehead in Historic Corolla. We've got the Duck Jazz Festival, which is a nine-year locals' and visitors' jazz tradition in the town of Duck. And we've got incredible bluegrass music down on Hatteras Island at the annual Hatterasity! Bluegrass Festival – pronounced Hat-ter-az-a-tee according to the locals. With the weather finally showing clear skies after weeks of storms, it's going to be one heck of a weekend on the Outer Banks. My only obstacle will be figuring out how I'm going to see it all, but with lineups like these, I think I can make it work.
Mustang Music Festival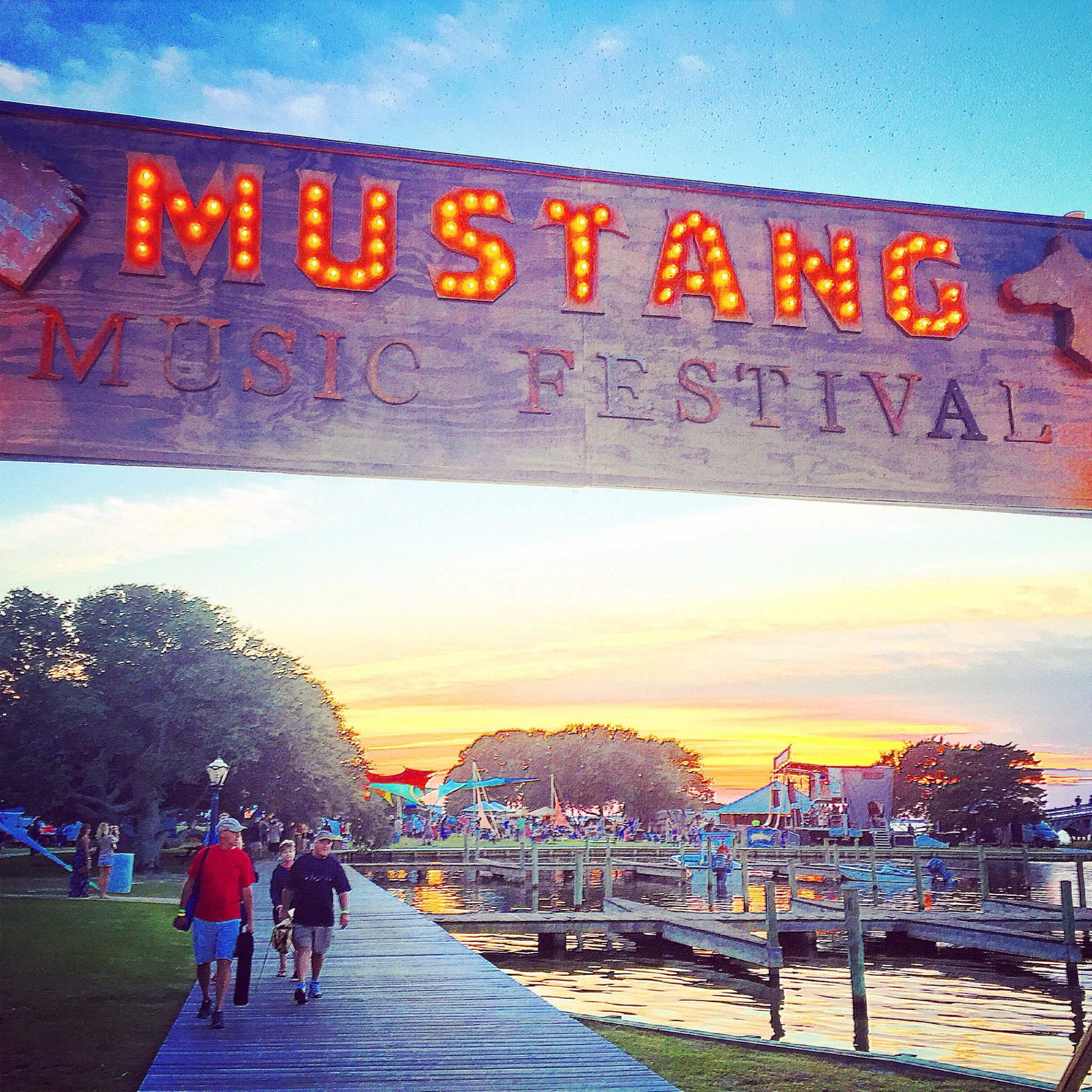 In an effort to preserve and protect one of the Outer Banks' most valuable resources, the wild horses of Corolla, the Mustang Music Festival was born. The weekend of music, art, food and libations has come a long way from its first home at Mike Dianna's Grill Room, but the spirit of the festival – unlike any other event on the Outer Banks – is full of the same good vibes. Today it is held at the beautiful, soundfront venue of Whalehead in Historic Corolla and aims to be the premiere music and arts experience on the East Coast.
Never been to Mustang Fest? Picture the sprawling grounds of Whalehead filled with festival-goers, two massive stages draped in tapestries, food trucks, craft beer, world-class artisans displaying their wares and a Kidzone including a towering rock wall. Last year the lawns were shaded by the colorful, stretched fabric of a massive art installation brought in just for the event, and I can't wait to see what the brains behind Mustang Fest have got for us this time. Just a few of the big names on stage will be Keller Williams & More Than a Little, Rusted Root, Dirty Dozen Brass Band and The Nth Power. You can also catch performances from a few local favorites as well as the kids from the Mustang Outreach Program. And keep an eye out for the Artists at Large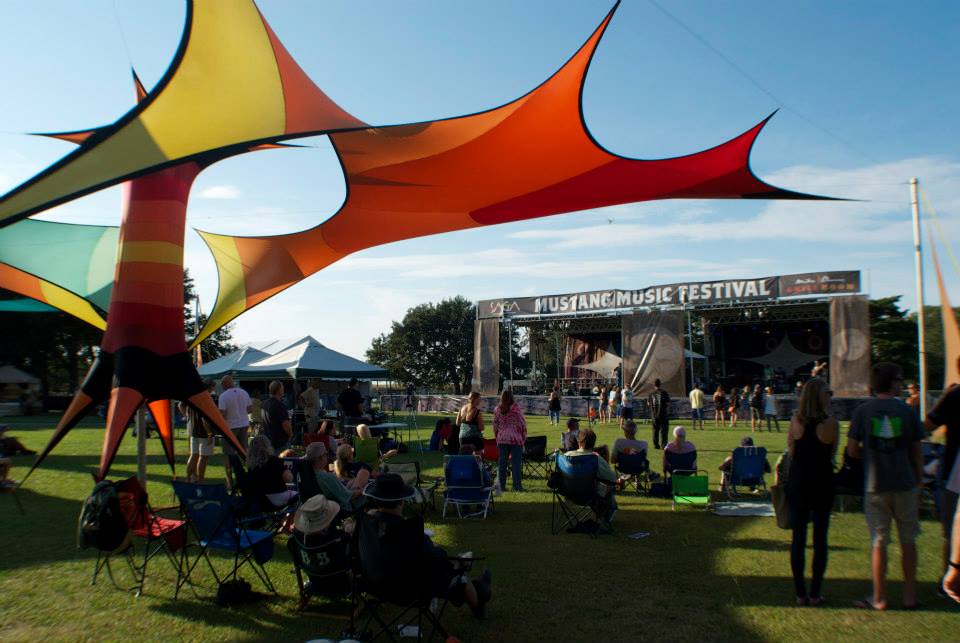 throughout the festival grounds. As for me, I'll be working the beer ticket booth – taking a break here and there to wander the artisan village and try my luck on Kitty Hawk Kites' mechanical shark, of course.
This festival with a little bit of something for everyone takes place on Friday, October 9 and Saturday, October 10 from noon to 10 p.m. each day. Proceeds will benefit the Corolla Wild Horse Fund. You can get your weekend passes, single-day tickets or VIP passes here, and don't forget to purchase a shuttle pass so you can make it safely home after the stage lights go out. Children 12 and younger are free.
Duck Jazz Festival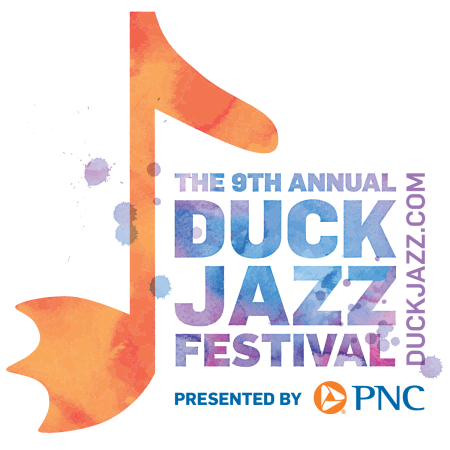 Just down the road from Whalehead's festivities, make plans to attend the 9th Annual Duck Jazz Festival happening on Sunday, October 11 in the Duck Town Park. This premier jazz event is a free, daylong festival showcasing national, regional and local jazz musicians on two stages. You can expect Maceo Parker, The Bria Skonberg Quintet and many more incredible jazz performers – full lineup available here.
Attendees are encouraged to set up their chairs, blankets and coolers on the lawn, and pets are welcome to come along too. Throughout the Town of Duck, local businesses will celebrate the upcoming festival with an array of jazz-related events including live music and special activities. The town will also host Yoga on the Green – a favorite summertime activity that I plan to attend – and a jazz-themed Movie on the Green on Friday, October 9. The Duck Jazz Festival will be happening from 11 a.m. to 5:30 p.m. on Sunday and is a non-ticketed event. When the festival is finished, visit the neighboring soundside boardwalk to catch the sun setting over the Currituck Sound.
Hatterasity! Bluegrass Festival
Being a Hatteraser requires fidelity, integrity and love for your community. At this four-day, family-friendly bluegrass block party, Hatteras Island will celebrate the beauty and strength of Hatteras Island with local food and talent, regional and national bluegrass bands and a whole lot more. I was worried the recent hurricane would put off this great, annual festival, but luckily the flooding has receded and Hatteras Island is ready for some bluegrass. The stage at Hatterasity! Bluegrass Festival will play host to Frank Solivan & Dirst Kitchen, Lynda & Pattie and Ocracoke's very own Molasses Creek just to name a few. Visitors should check out the Frisco Woods Campground, the official campground of the festival, to stay in close proximity to all the action. Hatterasity! kicks off today at the Hatteras Village Civic Center and runs through Sunday, October 11 from 1 to 10 p.m. each day. Get your weekend passes or single-day tickets upon your arrival at the fest.
Wait Until Dark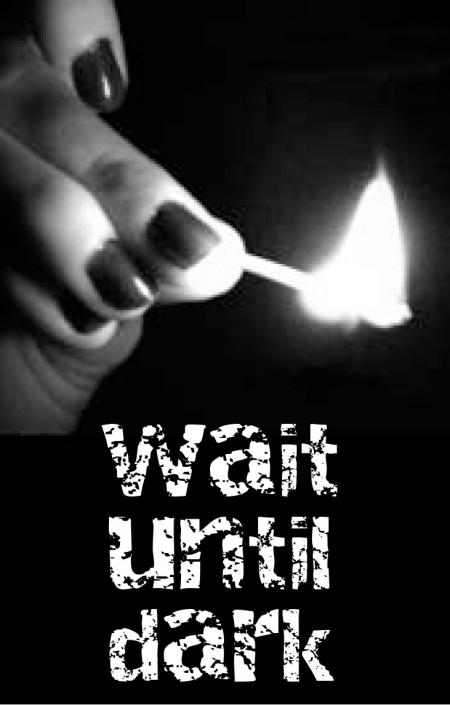 Theatre of Dare is celebrating its 25th anniversary season with some exciting, new performances this fall. Wait Until Dark, a thriller by Frederick Nott, premiered last weekend at the COA Auditorium in Manteo and has three final performances scheduled for this weekend. It's the story of Susy Hendrix, a recently blinded housewife who unwittingly possesses a doll filled with illicit drugs, and the sophisticated criminal who tries to obtain them. The stage will host the battle of wits on Friday, October 9 and Saturday October 10 at 7:30 p.m. and on Sunday, October 11 at 2 p.m. Tickets are $11.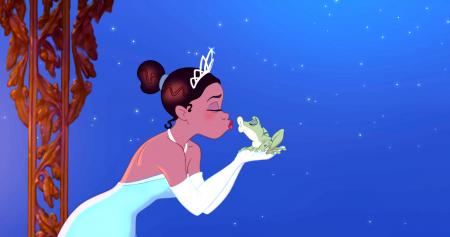 Movie on the Green: The Princess and the Frog
While you're getting excited for this weekend's Duck Jazz Festival, take the kids to the Duck Town Green for their own taste of jazz music on Friday, October 9. The special Movie on the Green will have The Princess and The Frog on the big screen and a special visit from Bria Skonberg of the Duck Jazz Festival, who will perform a song before the movie begins. This is a great one for the kids or for any Disney lover if you're like me. As with all movie screenings on the Town Green, blankets, chairs and picnics are encouraged. Children @ Play will be on site selling popcorn and light refreshments. The movie is free, however donations will be accepted to benefit the children's museum.
Santa By The Sea Arts & Crafts Show
It's about time for some seasonal arts and crafts shows on the Outer Banks. Don't let the name of this one deceive you – the Santa By The Sea Arts & Crafts Show will feature a variety of Christmas gifts as well as items for Halloween and Thanksgiving. And what better way to remember your time on the Outer Banks than with a piece of art inspired by the Outer Banks? There will be door prizes every hour in addition to some of the island's most talented artists selling their work. The 7th annual arts and crafts show will take place on Saturday, October 10 from 10 a.m. to 5 p.m. at the Hilton Garden Inn in Kitty Hawk.
Outer Banks Parade of Homes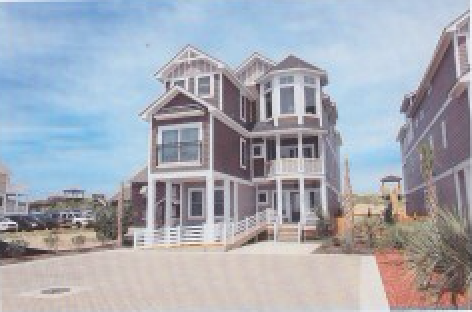 For homeowners and future homeowners on the Outer Banks, the 23rd Annual Parade of Homes provides the perfect opportunity to see the latest trends in home design and décor. Take a self-guided walk-through of 22 new homes and large-scale renovation projects that span from Corolla to South Nags Head. All of the homes selected for the parade feature innovative technologies, best building practices and new trends in furnishings and finishing touches. Whether you are renovating your home, considering purchasing a vacation rental or relocating to the Outer Banks full-time, this is where you need to be. Attendees can visit as many of the homes as they choose with the purchase of a Parade of Homes ticket for $10. The parade begins today and goes through Sunday, October 10. Call the Outer Banks Home Builders Association at (252) 449-8232 for more information.
Thanks to all of the great music festivals going on, it's quite a week for nightlife on the Outer Banks. It all starts tonight with the Mustang Music Festival Kickoff Party at the Corolla Light Town Center, and after the festival each night there will be a Late Night Jam Room featuring some of the artists from the festival and a DJ Late Night Session. Add all that to the regular local music, open mic nights and trivia, and my after dark calendar just filled up. Visit our Nightlife & Events page to plan yours.