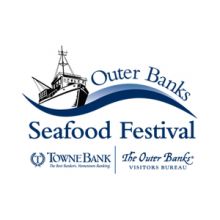 At this time of year, when local events are still coming at us fast and furious, I typically jump right into the mix of what's happening where and when and try to cover as much as I can. But recently a topic has been on my mind that is particularly pertinent to the Outer Banks. A person would have to have been pulling a serious Rip Van Winkle lately not to notice the sometimes heated national discussion regarding the minimum wage. Last week, a photograph posted on a social media site pointed out the extravagantly higher prices that Outer Bankers often pay for basic commodities compared to residents of inland communities. Then I learned of the Beach Food Pantry's first annual appeal for support and suddenly these elements crystalized into a theme I and Outer Banks This Week's publisher agreed we should address, hopefully providing readers with some food for thought.
When people think of the Outer Banks they envision many things - carefree relaxation, pristine beaches, activities such as swimming, surfing or camping and great meals built around freshly harvested local seafood. One thing not commonly associated with the Outer Banks is hunger. And yet, in 2013 the Beach Food Pantry provided emergency food assistance to 5,100 individuals representing nearly 15% of Dare County residents!
Given the Outer Banks' apparent wealth, you may wonder, "How is this possible?" Unfortunately, there are a number of factors creating the conditions for food insecurity in Dare County and all along the Outer Banks. According to the Cost of Living Index released in May 2014, Dare County's cost of living is 8.7% above the national average. Food costs were 5% above the national average. Fuel costs are also significantly higher than in inland areas. Non-seasonal unemployment is as high as 20% and a significant number of those who are employed work in some segment of the service industry, an economic sector traditionally characterized by low wages.
We could study depressing statistics like these, and many more, until our eyes glazed over. The important question is this: What is the real life impact of such numbers on Outer Banks residents? Let's consider fuel costs as one example. A couple days ago a friend posted a photo on Facebook of a gas pump in Petersburg, Virginia, showing a price of $2.96 for a gallon of regular. During the same period the price of a gallon of regular on the Outer Banks was averaging $3.49. What are the economic repercussions to an individual or family of this 53 cents per GALLON price difference? To fill up a small car's 10-gallon gas tank costs a Petersburg worker $29.60. Purchasing the same amount of gasoline sets back an Outer Banks worker to the tune of $34.90. You could have a decent lunch off the difference. That's $5.30 more for the same 10 gallons of gas! More importantly, it's $5.30 that could have purchased a dozen eggs and a half gallon of milk or a loaf of bread and a package of cheese.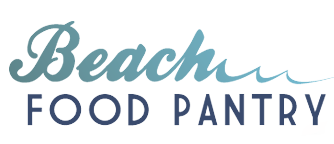 If an Outer Banks minimum wage worker fills the tank on the way to work Monday morning and then clocks in at 8 a.m., that worker must labor until nearly 1 p.m. that afternoon, almost five hours, to offset the morning's fuel purchase before beginning to make any headway toward rent, electricity, groceries and other essential living expenses. As difficult as it can be to survive on a low- or reduced-income anywhere else in America, it can be even more difficult on the Outer Banks. Factor in the overall higher cost of living and, suddenly, it's not so difficult to understand how 15% of the county's population is food insecure. And why the Beach Food Pantry is such an essential community organization.
This Fall, in commemoration of its 25 years of providing service to the Dare County community, the Beach Food Pantry is kicking off its first-ever annual appeal, an effort that will continue throughout the holiday season. The Pantry, which provides direct nutritional assistance to Dare County residents in temporary crisis or emergency situations, also plans a series of community fundraisers throughout the coming year. Donation information, sponsorship levels, pledge opportunities and information about food drives and volunteering are highlighted on the Pantry website, where donations are also accepted via PayPal.
As you go about your business this fall and through the holiday season, keep the Beach Food Pantry in mind as it strives to serve those struggling to maintain basic nutritional standards. And, please, contribute generously whenever and however you can.
---
The Week's Highlights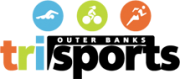 Registrations are still being accepted for the annual Ride For Life bike tour on Saturday, October 18 at 7 a.m. to support the Community Care Clinic of Dare, Autism Speaks and Dare CASA. The Ride winds through Dare and Currituck counties from ocean to sound and lighthouse to lighthouse and can be taken in four distances, the 25-mile Ride For Life, the 50-mile Half Ride, the 62-mile Metric Ride and the 100-mile Century Ride. All rides start and finish at Tri Outer Banks Sports in SeaGate North Shopping Center in Kill Devil Hills. Pre-registration is required, and the entrance fee is $45. Visit the event website for more information.
This Saturday from 11 a.m. to 6 p.m. the 3rd Annual Outer Banks Seafood Festival will once again bring together as many as 20 of the best local restaurants to tempt the palates of locals and visitors alike with "fusion-style" samplings of their signature dishes featuring fresh, locally sourced Outer Banks seafood! Great cooking will mix with top draw entertainment, a bit of education and storytelling about the region's fishing heritage, cooking demonstrations and the works of local craftspeople to produce a day of family fun and delicious food. The festival will take place at the Outer Banks Event Site in Nags Head and general admission is $3. Once inside the festival, Sea Bucks are the official currency for food, beverage and merchandise purchases. Sea Bucks have a $1 festival value and may be purchased online (along with admission tickets) and at the festival in the following increments: $20, $40, $60, $80 and $100.
That autumnal constant, the Wings Over Water Wildlife Festival will be drawing visitors from near and far to the Outer Banks and adjacent mainland areas of Eastern North Carolina from Tuesday, October 21 through Sunday, October 26, 2014. The region is home to a diverse and fascinating array of wildlife, waterways, ecosystems and history. National wildlife refuges and maritime forests contribute to the myriad opportunities for exploration. A surprising amount of the landscape remains undeveloped, allowing black bears, alligators, red wolves, hundreds of species of birds, marine life of all kinds and countless other flora and fauna space to flourish. Pre-registration is required. For a detailed list of programs and activities, visit the Wings Over Water website.
Chills and Thrills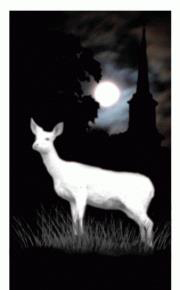 Any place that can claim the history that Roanoke Island does is bound to also boast a hefty dose of the supernatural. This Halloween let Ghost Tours of the OBX send a shiver up your spine with spooky legends and lore of the mysterious Outer Banks. Chill to the story of the sea captain who haunts his birthplace, hear a tale of ghostly dancers and cast a wary glance over your shoulder for the hoodoos rumored to roam the surrounding woods. Bring your camera - if you can hold it steady - and discover haunted Manteo. The Wednesday night 90-minute tours begin at 8 p.m. and are an easy walk with frequent stops. Prices are $13/adults and $8/children aged 10 and younger. Call (252) 573-1450 for reservations. Visit the Ghost Tours website for more information and meeting location.
Wanchese Woods Haunted Trail is reportedly the largest haunted walking tour in northeastern North Carolina, and the tour has been expanded this year to include Boo Acres for the youngsters! The haunted tour is open Fridays and Saturdays from 7 to 11 p.m. through Halloween, and admission is $15/cash only. Wanchese Woods is located at 1101 ER Daniels Road in Wanchese. Visit the website for more information.
The hauntings continue on the north end of Roanoke Island where PsychoPath brings the mysterious and sometimes ghoulish history of the island to life at The Lost Colony's Waterside Theatre from 7 to 11 p.m. on Fridays and Saturdays from now through Halloween. An entire colony of men, women and children vanished without a trace 400 years ago, and strange, unexplainable events have continued into modern times. Are you brave enough for PsychPath? Regular admission is $15 with a FASTPASS option available for an additional $10.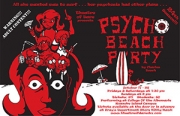 Theatre of Dare joins in the season's ghoulish fun with Psycho Beach Party playing October 17-19 and October 24-26. Best described as a mash-up of Gidget, Frankie Avalon and Annette Funicello's beach party epics and Hitchcockian psychological suspense thrillers, Psycho Beach Party is the story of Chicklet Forrest, a teenage tomboy desperate to join the Malibu Beach surf crowd - if only her multifarious personalities would stop getting in the way. Tickets are $11/adults and $6/students. Friday and Saturday shows begin at 7 p.m., and the curtain goes up on Sunday matinees at 2 p.m. All performances will be held in the auditorium of the College of the Albemarle's Roanoke Island Campus in Manteo.

This week you still have a chance to win a chance to win a two-night stay at the Days Inn Oceanfront & a $35 gift certificate to Gray's!
For more information about Days Inn Oceanfront check out their website.
For more information about Gray's Outer Banks check out their website.
Last Week's Winner
Congratulations to Dawn Pearson!!!
You won a pottery class for two from Kinnakeet Clay & a $35 gift certificate to the Atlantic Coast Cafe!
For more information about Oasis Suites Hotel check out their website.
For more information about Atlantic Coast Cafe check out their website.