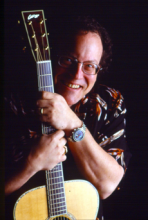 Here it is, 2012. Did you know that many New Age theories predict that 2012 is a year of positive transition, a year in which Earth and its inhabitants will undergo a major spiritual transformation? They say this is the beginning of a bright new era. There's talk of "galactic alignment." I like that term; I'm going to have to find new ways to incorporate it into ordinary conversation...
On the other hand, it has also been predicted that all of our lives on Earth will come to a cataclysmic end on December 21, 2012. If that's so, you've got 11 and a half months to live life to the fullest and enjoy the beauty of Mother Earth. And what better place to do that than on the Outer Banks?...
What do you think? Is this an ending or a beginning? Or just an ordinary year? Whether you're meditating your way to spiritual enlightenment, building your bomb shelter or just getting up and going to work, 2012 promises some good things on the Outer Banks. What I've got for you now is what you can do right here, right now, this week, January 4 through 11. There's a lot going on at this moment in time...
For one thing, it's the Outer Banks Wedding Weekend and Wedding Expo. If you're not getting married you may not think this affects you, but, actually, it does. Weddings are helping keep the Outer Banks economy afloat. Thousands of couples get married here every year, and it seems like every other person on the Outer Banks works in some aspect of the wedding industry. So bring it brides and grooms! We need you as much as you need us. * The weekend starts off with a Self-Guided Wedding Tour on Saturday from 9 a.m. to 5 p.m. Couples can tour wedding and reception sites from Corolla through Hatteras at their own pace. * Saturday night there's a Cocktail Reception from 7 to 10 p.m. at Duck Woods Country Club in Southern Shores. David Tutera of WE TV's My Fair Wedding with David Tutera will be on hand. There will also be music, glam photos, a red carpet entrance, lots of displays and much more. * The Expo will be held on Sunday from 10 a.m. to 4 p.m. at First Flight High School and First Flight Middle School in Kill Devil Hills. There will be more than 175 vendors showing their stuff, plus they're giving away a 2012 Dream Wedding to one lucky couple. Tickets can be bought on the Outer Banks Wedding Association website. Good luck on winning that dream wedding. * BTW, wedding insiders say that the Expo is most crowded early in the day. You may want to go later in the day...
Something else going on this week is the Outer Banks Relief Foundation's Old Christmas Festival. Old Christmas is the celebration of The Twelve Days of Christmas from Christmas Day to The Epiphany. They're having two festive events. On Thursday it's the Old Christmas Festival at Duck Woods Country Club from 4 to 7:30 p.m. This event features a light buffet, entertainment and a few contests, like a recycled Christmas tree contest, a bake off and more. Tickets are $20. * On Friday night from 5:30 to 9:30 p.m. at Sugar Creek Restaurant in Nags Head, it's the Christmas Dinner and Auction. For the dinner, the theme is North Restaurants vs. South Restaurants, with diners deciding on the winners. There will be live music, a live art auction, music, door prizes and more. Tickets are $35. For info call (252) 261- 2004... http://www.outerbanksrelieffoundation.com/old-christmas-festival...
If you love our local art galleries, take it on over to the Dare County Arts Council on Friday for the opening of The Rad Hatter - Works by Milliner Genna Miles. She will show her incredible hats and other fiber works at the Dare County Arts Council from January 6 through February 1. Join Genna for an opening reception on Friday, Jan. 6 from 6 to 8 p.m. You do know the Arts Council is still in its temporary digs in Kitty Hawk, right? It's next to Trio at MP 4.5...
If you're headed down Hatteras way this weekend, here are a couple things worth knowing about. And they're definitely worth making a special trip. * On Friday, it's God's Bounty - Game and Seafood Buffet. This all-you-can-eat buffet includes venison, wild turkey, steamed oysters, pheasant, duck, shrimp and fish with lots of sides. Doors open at 5:30 p.m. and they'll run until they're out of food - or until 7:30 p.m., whichever comes first. Cost is only $12! It'll be held at the Hatteras Civic Center in Hatteras village, which you won't be able to miss as it will be the only place with a bunch of cars. This event benefits the Hatteras United Methodist Church Building Fund...
Saturday night in Buxton, there's a Guitar Concert with U.S. National Flatpicking champions Steve Kaufman and Robin Kessinger. These guys are true professionals who play bluegrass, old-timey country tunes, standards and much more. Ticket prices are $12 per person. Kids younger than 12 get in free. It's going to be at Cape Elementary School, and all proceeds benefit the school. Call John Couch at (252) 995-3806 or (252) 995-4955 for further information. Several restaurants are open in Buxton, so make plans for dinner and a show on the island...
There's a lot of talk about New Year's Resolutions at this time of year. Lots of people are starting off the new year on the right foot with an exercise plan. You should have seen the YMCA on Monday night!! Wow. A full parking lot and lots of new faces. May everyone carry this motivation forward all year long. * If anyone wants to try out the Outer Banks Family YMCA in Nags Head, Saturday is a free YMCA Open House day. All Dare County residents are welcome to try out the pool, gym and exercise classes from 10 a.m. to 3 p.m. for free. Call (252) 449-8897 for more information. * If you're looking for something new, just about every club and fitness center has a boot camp now. This is a fun way to exercise because you have a team of people working together - and they notice when you're not there so that's a huge motivation factor. Me, I'm burning off my holiday cookies in the Sick Ass Workout (S.A.W.) with Marlee and Jim at Outer Banks Sports Club. It's early, but it's a good workout. And I just love that name, don't you?...
Look around our site for more ideas of things to do. Our By Night section has the listings for the few things going on this week. BTW, Kelly's has a new Ladies Night that starts this Wednesday. They're doing manicures and martinis and they've got DJs...
So, that's all for now. Enjoy the first week of 2012 and start getting your galactic alignment on...