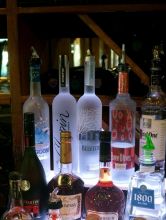 Everyone is craving normalcy. We want uncovered faces, in-person school, hugs, parties and late nights out with friends, but the spread of COVID-19 is dictating that we hold off for a while longer.
On the late-nights-out-with-friends front, there's a new development in North Carolina. Governor Roy Cooper has issued a new executive order that mandates an 11 p.m. curfew on the sale of alcohol in restaurants, breweries, wineries, distilleries and other businesses that offer on-site alcohol consumption. (Standalone bars that do not serve food have been mandated to be closed since mid-March.) The curfew takes effect this Friday, July 31 and is in effect nightly from 11 p.m. to 7 a.m. until August 31. 
Governor Cooper said the mandate prevents restaurants from evolving into a bar scene after dinner hours and is a way to slow the spread of coronavirus among young people, who now make the majority of the state's cases. Fifty-eight percent of the state's positive coronavirus cases are in the 18- to 49-year-old age range.
The mandate doesn't mean that some version of going out and socializing is not possible. You can go out have a little fun, you just need practice safe socialization and plan to come home earlier, which really is never a bad idea, right? Right?
A Safe Way to Socialize: Outside and Home Early
There are a few places you can go to get your fix of fun with a few drinks and a bite with live music in the mix. The restaurants listed below offer live music in outdoor venues with safe socialization practices, so you can feel good about doing your part to slow the spread while still having fun with a few friends. Check Facebook or the website to see who's playing.
Uncle Ike's Sandbar and Grill
Thursday and Friday 6 to 9 p.m.  
1159 Austin Street, Unit 111 A, Corolla | (252) 597-1606 | Website | Facebook
The Village Table and 

T

avern
Tuesday through Saturday 6 to 9 p.m.  
1314 Duck Road, Duck | (252) 715-1414 | Website | Facebook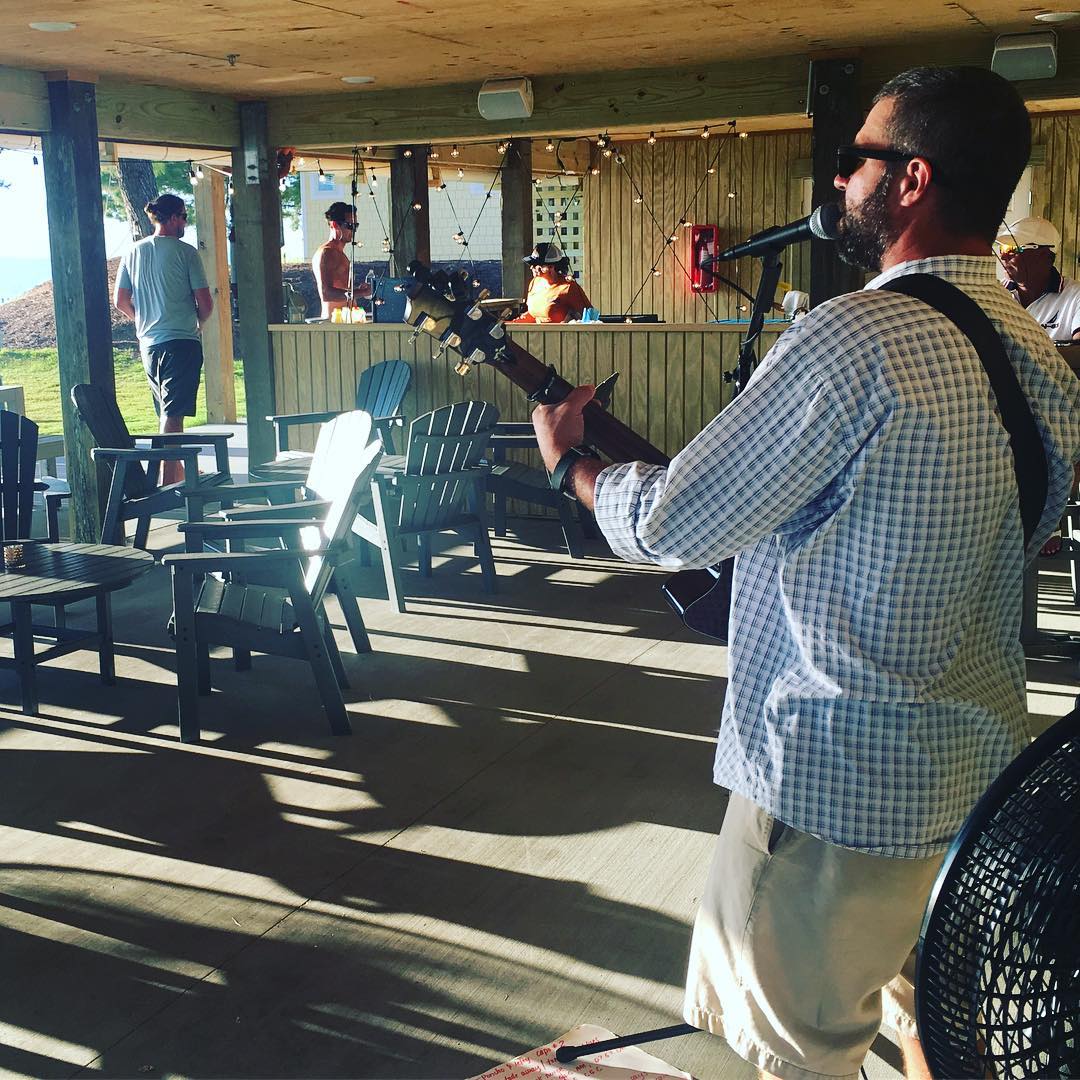 Live music in the outdoor Sound Lounge at Village Table and Tavern.
Sweet T's Beer and Wine
Monday, Wednesday and Thursday 6:30ish to 9 p.m.
1211 Duck Road, Duck | (252) 480-2326 | Website | Facebook   
NC Coast Grill & Bar
Every night, 6 to 9 p.m.
1184 Duck Road, Duck | (252) 261-8666 | Website | Facebook
Ocean Boulevard Bistro & Martini Bar
Friday 6:30 to 9 p.m.
4700 N. Virginia Dare Trail, Kitty Hawk | (252) 261-2546 | Website | Facebook 
Outer Banks Brewing Station
Thursday through Sunday 6 to 9 p.m.
600 S. Croatan Highway, Kill Devil Hills | (252) 449-2739 | Website | Facebook   
OBX Marina Tiki Bar
Wednesday and Saturday 6 to 9 p.m.
708 Harbor Road, Wanchese | (252) 473-9991 | Website | Facebook    
Avenue Waterfront Grille
Friday 7 to 10 p.m.
207 Queen Elizabeth Street, Manteo | (252) 473-4800 | Website | Facebook    
Froggy Dog
Sunday, Wednesday and Friday 5 to 9 p.m.
40050 N.C. Highway 12, Avon | (252) 995-5550 | Website | Facebook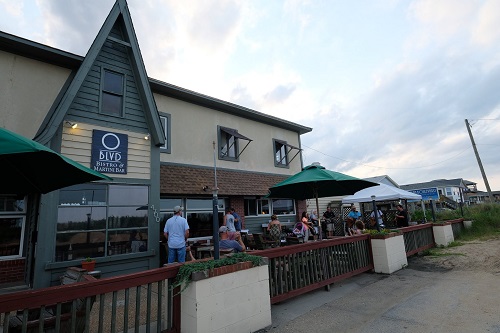 Live music on the streetside patio at Ocean Boulevard, right across the street from the beach.
Please keep a few courtesy tips in mind:
- Wear your mask when you're not at your table, such as on the way into and out of the restaurant or when heading to the restroom.
- After you've finished eating and drinking, don't hog a table or barstool. Get up and let someone else sit down to be served. In outdoor venues, you can usually find a place to enjoy the music away from others.
- Keep a 6-foot distance from others, and make sure your kids follow the rules too.
- Tip well. Your server is hustling in 90-degree weather so you can have a cool drink.
- Be patient. Restaurants are busy with takeout orders, outdoor dining, indoor dining and all kinds of cleaning protocols. 
- Always call an Uber or cab if you've had your limit — even if you're headed home early.
Photo at top courtesy of Froggy Dog