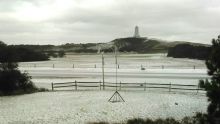 There's nothing like snow on the beach. Even the cold intolerant like myself can appreciate that thin layer of powder covering the sand from from the dunes to the high tide line. When the ocean is whipped into a wintery frenzy, the sea foam and flurries blend together into one white world.
You wouldn't know it from the mild temperatures today, but earlier this week the Outer Banks received its first snow of winter and of the new year. It seemed to come at a fitting time, with the holidays ending and the island quieting down for the real winter months. Some might refer to January and February on the Outer Banks as the dreaded winter doldrums, but I find myself enjoying the quiet and using my time to consider the year ahead. For many, this is a time for pursuing resolutions — even if you declared them frantically during the champagne toast in the last moments of 2015 — and that is clear looking into the coming week.
Proactive OBX 2016 Health Expo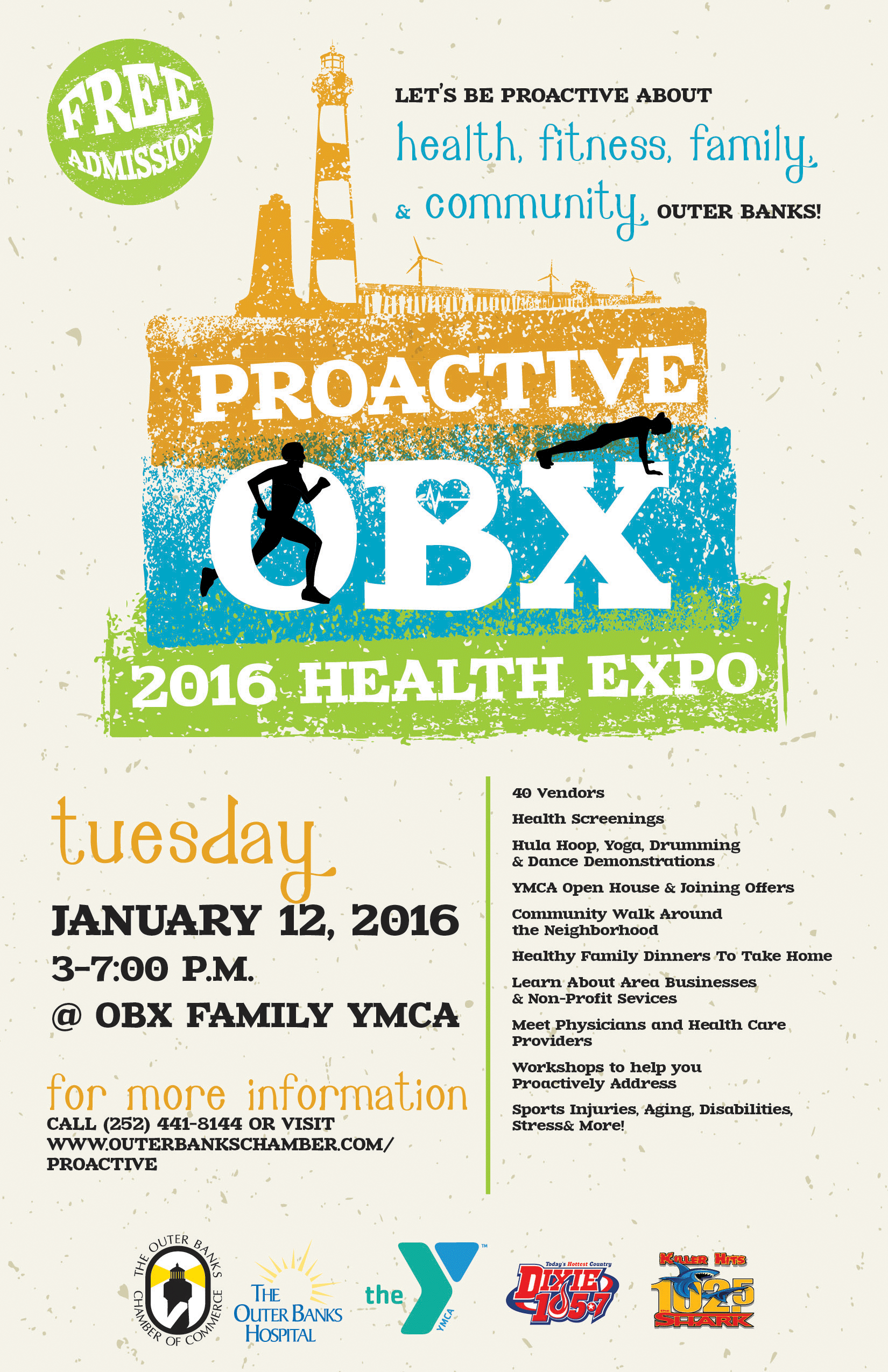 While those resolutions are fresh, it's time to think about healthy, quality living in the new year, and the Proactive OBX Health Expo is exactly the place to start. They've got everything from cool yoga and dance demonstrations to licensed health care providers prepared to answer your questions on site. They'll even have a hula hoop demo, which I recently learned is a seriously fun workout. Learn about area businesses and nonprofit services, sign up for a community walk around the neighborhood and check out the healthy family dinners to take home. There will also be several workshops focused on proactively addressing sports injuries, aging, disabilities, stress and more. If you're not a member of the Outer Banks Family YMCA, consider taking advantage of their special joining offers while exploring the expo, which is happening Tuesday, January 12 from 3 to 7 p.m. at the YMCA. Admission is free.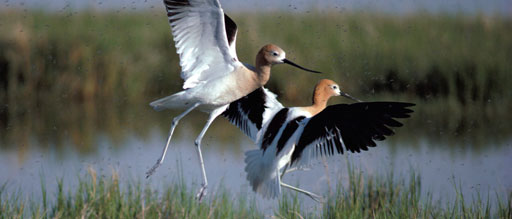 Pea Island Bird Walk
A lot of visitors to the Outer Banks think that we totally shut down in the wintertime, and while it's true that the beach isn't so lively, there are still adventures to be had if you know where to look. And at Pea Island National Wildlife Refuge, you can see a spectacular variety of birds year round. More than 400 species of birds live on and migrate through the refuge, and on-site bird experts are available to chat with you when you visit. Bird enthusiasts and nature lovers alike should head to the refuge this Friday, January 8 for a casual morning Bird Walk with the experts. Make sure to bring your binoculars and camera. The Bird Walk starts at 8 a.m., departing from the Visitor Center parking lot, and is free to join in.
WinterLights
Am I the only one still singing Christmas carols in the new year? For those of us holding onto the joy of the season, WinterLights at The Elizabethan Gardens will remain up through the month of January. This truly magnificent lights display has transformed the winding garden paths and trees into an illuminated winter wonderland. Festive trees grace the Gatehouse and Reception Hall, a fire lights up and warms the Great Lawn. Experience the radiant glow of WinterLights on Fridays and Saturdays in January from 6 to 9 p.m. The last tickets are sold at 8:15 p.m. the day of, so make sure to arrive early or purchase your tickets in advance.
Upcoming: Outer Banks Wedding Weekend and Expo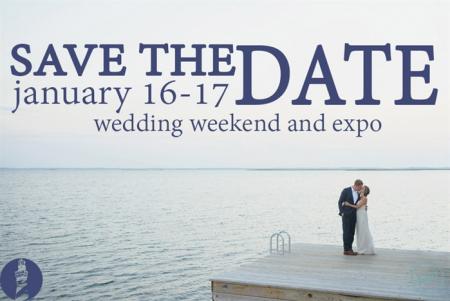 This time of year is all about planning for the happy couples that will say their vows on the shores of the Outer Banks in 2016. And coming up next week is the biggest wedding-related event of the year, the Outer Banks Wedding Weekend and Expo. Presented by the Outer Banks Wedding Association, the 18th annual two-day expo will play host to more than 200 wedding professionals and hundreds of bride and grooms to be. Couples will have the opportunity to tour the most sought after venues on the beach, receive discounts to local restaurants, shops and hotels, enter for a chance to win an Outer Banks Dream Wedding and much more. Tickets are $20 in advance and can be purchased online. The expo will take place on Saturday, January 16 and Sunday, January 17 from 10 a.m. to 3 p.m. at First Flight Middle School and First Flight High School. Those of you planning seaside nuptials in 2016 and beyond . . . you don't want to miss it!
Many restaurants and bars have closed their doors for winter, but my favorite year-round spots have still got live, local music on the weekends and even a DJ on occasion. If you're a night owl like me, check out our Nightlife & Events page to make your late night plans this week.