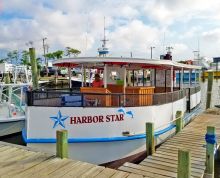 At the beginning of every summer, many new businesses officially open their doors to the crowds on the Outer Banks. That makes now the perfect time to check out the newcomers stepping foot onto the business scene. This year we're seeing the introduction of more than 30 new Outer Banks shops, restaurants and activity-focused businesses, ranging from shops that specialize in cannabinol products to gourmet walking tours to award-winning food trucks. In this week's blog I'm doing a quick run-down of almost everything you'll find now open and opening soon between Corolla and Hatteras. I'm certain I missed a few, so if you know of a new Outer Banks business, share the news with us and our readers in the comments below or on Facebook.
New Outer Banks Shops
Outer Banks shops boast a variety of offerings. Joining the mix, you'll find rustic home decor and furniture, arts and crafts products and other trinkets between Shut the Barn Door in Manteo, Corolla Village Market in historic Corolla and Muse Originals gallery in Kitty Hawk. If you're looking for something a little out of the ordinary to bring into your home or to give as a gift, pay a visit these shops! New in Kill Devil Hills is House of Hemp, selling CBD products and lots of hemp-based products like foods, jewelry and clothing.
When it comes to deals on brand names, Tanger Outlets in Nags Head is no-fail, one-stop spot for shopping. This year you'll find familiar names like American Eagle and Michael Kors joining the mix. Ocean Threads, a local shop focusing on surf brands for the whole family, has opened an outlet here too.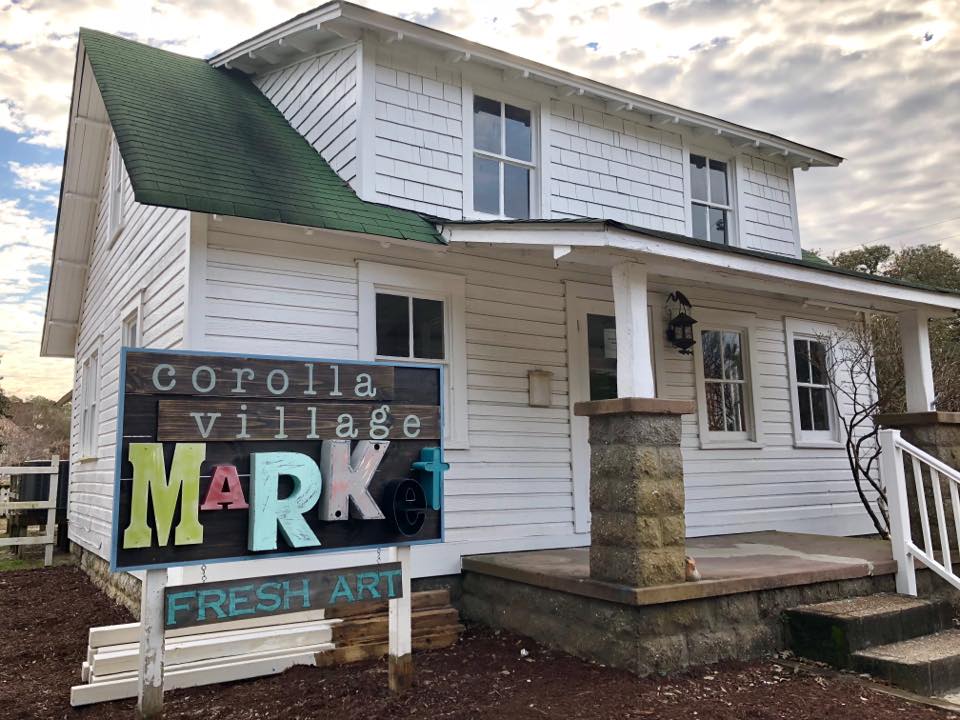 Photo: Corolla Village Market, Facebook
When it comes to grocery shopping, it's hard to beat the prices and vast selection of products that Publix now offers in Kill Devil Hills. Or maybe you don't need groceries in the sense of packaged and processed goodies, but rather you want to incorporate some fresh produce and locally made goods into your pantry and fridge. Secotan Market in Wanchese is the Outer Banks' newest weekly farmers market; stop by on Wednesday from 10 a.m. to 2 p.m. and Saturday from 8 a.m. to noon. If you're looking for affordable organic groceries, natural health products and healing services, head to OBXorganiX in Avon. If you're down Hatteras village way, you'll be glad to know that new owners have taken over at the former Burrus Red & White, which closed last year. It's now called Village Market Red & White and it offers a variety of local foods and all the groceries you'd need plus an impressively stocked wine aisle and a new walk-in beer cooler. 
New Outer Banks Activities & Nightlife
It's always fun to see what new Outer Banks activities you can enjoy during your vacation or during a weekend adventure. This year you'll find an arrival of businesses that use our glorious surrounding environment to their advantage. Join Crystal Dawn Head Boat for its new Wanchese Harbor Cruise, an excursion that gives you a behind-the-scenes tour of the Outer Banks. You'll see the flurry of action at the fish houses as well as the work underway at the boatyards and stop at OBX Marina in Wanchese for a barbecue, chicken or seafood dinner. If you want to get out in the open waters and explore their aquatic environment, try the Oregon Inlet Fishing Center's New Dolphin Tour Boat, The Safari. Wanchese Marina in Wanchese has a new dolphin tour boat too, called Harbor Star (pictured above).
Or maybe you prefer the feeling of solid land under your feet. In that case, the Tastes and Tales walking tour is perfect for you. This foodie-based walking tour serves up stories shaped by Manteo's history and culture alongside a sample of the town's food and drink. 
Maybe you want to get your blood flowing and body moving. Jumpmasters Trampoline Park in Manteo will help you reach new heights at their indoor trampoline park and obstacle course. It's opening this Saturday, June 23, at 10 a.m. To get loose and stretched before any Outer Banks activity, a session at OBX Hot Yoga Studio in Nags Head will do just the trick.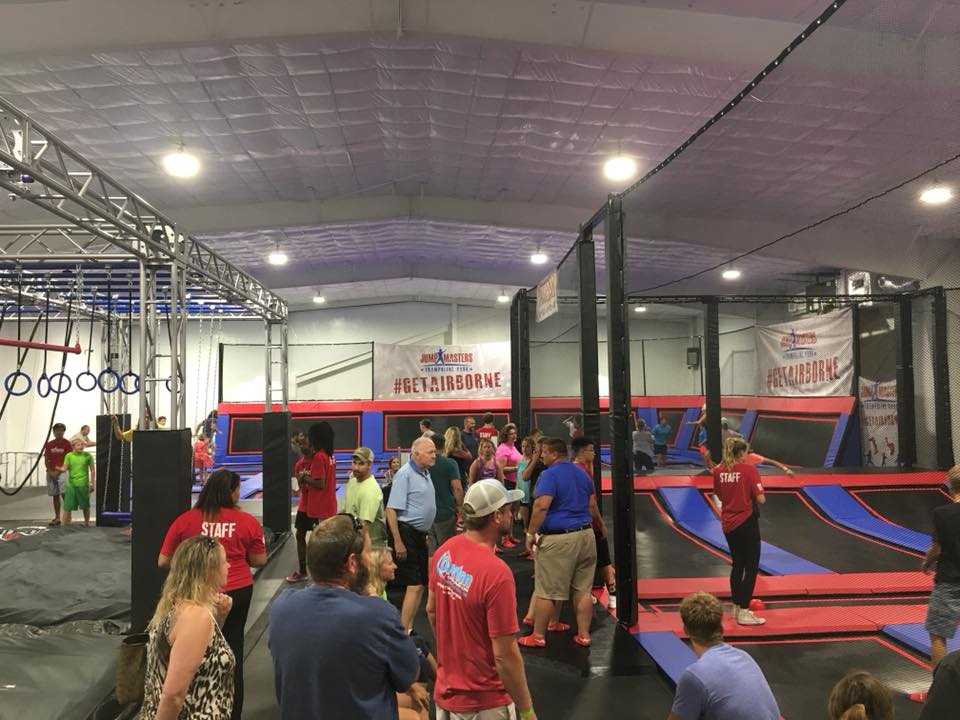 Photo: Jumpmasters Trampoline Park, Facebook
For new nightlife options, including live bands, DJs and dance parties, look to Secret Island Restaurant and Entertainment in the former Port O' Call building in Kill Devil Hills, and JJ Brewbaker's in the totally revamped former Applebee's building at Outer Banks Mall in Nags Head. Paparazzi OBX is a new teen dance club (20 and younger) in Kitty Hawk.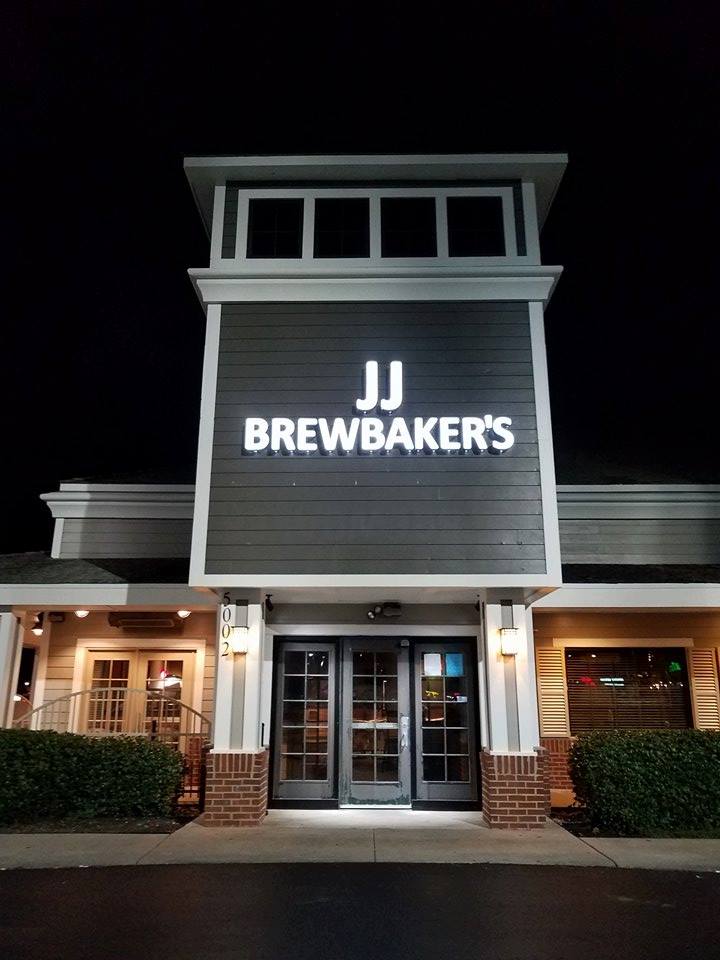 New Outer Banks Restaurants
Between all of those new shops and things to do, it may blow your mind that they make up only a portion of the bulk of new businesses on the Outer Banks this year. The category that experienced the most development is Outer Banks restaurants, with almost 20 fresh faces serving up equally fresh dishes. Let's check them out by town:
Few in number but mighty in variety, Corolla restaurants now offer new flavors ranging from locally crafted drinks to quintessential Americana classics. Start an evening by grabbing a Corolla-crafted beer at Northern Outer Banks Brewing Company. Right next door is a new location of Cosmo's Pizza. Next satisfy rumbling stomachs with diner dishes at Ike's Bites'n More, the burger-joint sister restaurant to Uncle Ike's in Corolla. Using ingredients that range from Hereford beef to Wagyu beef, Ike's Bites'n More prides itself in serving up decadent and juicy burgers.
In Duck, as usual, they're keeping things classy yet casual. Take, for instance, Cork & Beans, a new Duck coffee shop that fuels you from dawn to dark with coffee and espresso-based drinks, pastries and locally produced wine from the Scuppernong Vineyards, featuring blends and flavors unique to North Carolina, including a peach Chardonnay and Muscadine wine. At Village Table and Tavern, you'll soon be able to enjoy an evening meal on the north end of Duck as you watch the sun set over the Currituck Sound. Above Nor'Banks Sailing & Watersports, this one is owned by the same folks as TRiO in Kitty Hawk, and the locals are looking forward to its opening. New in Duck at Scarborough Faire Shopping Village is Heart, a restaurant by the folks who ran Eastside in the same location. It's open for dinner only with lots of fresh and local food on the menu.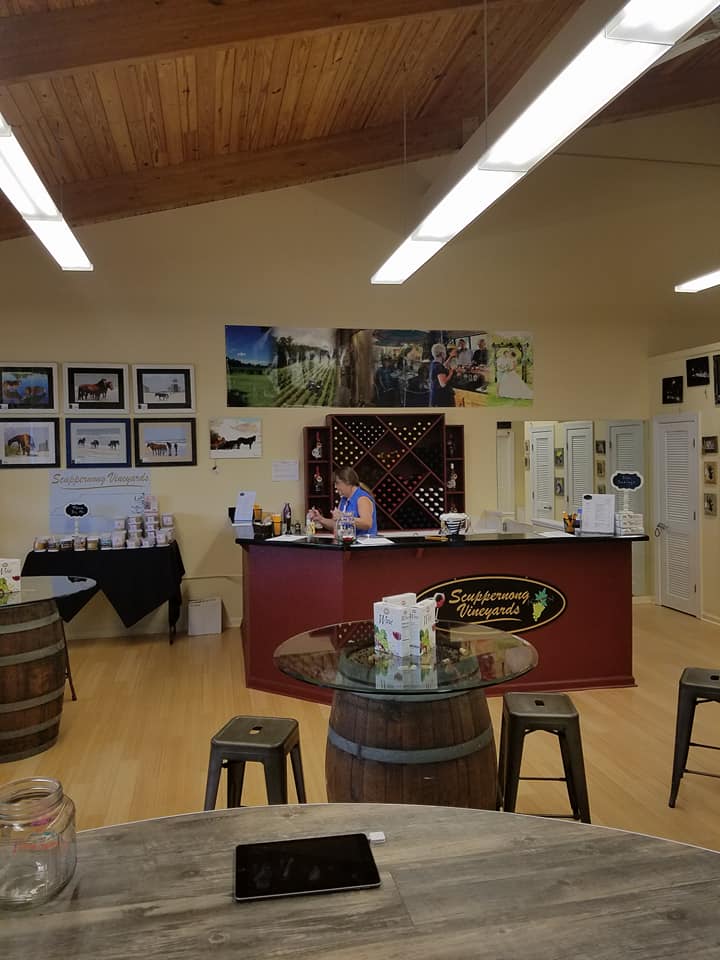 In Kitty Hawk, Kill Devil Hills and Nags Head, you'll discover the bulk of the new eateries. For fresh-catch local seafood, look no farther than Secret Island Restaurant in Kill Devil Hills or Greentail's Seafood Market and Kitchen in Nags Head. If you have a hankering for turf over surf, satisfy burger cravings at Jack Brown's Beer and Burger Joint in Kill Devil Hills; they've got a popular new backyard bar scene too. Pizza is also a never-fail option, and you'll find new places for pies at Village Pizza in Nags Head, Nags Head Pizza Company's newest location in Kitty Hawk. Since it's the Outer Banks, most of these options are pretty casual. If you're looking for a bit more sophistication, try Russo's Bistro in Kitty Hawk. 
For food that looks beautiful while making your insides feel beautiful too, your search for sustenance ends at Freshfit Café in Nags Head (opening in July), where their balanced breakfast, lunch and juice bar options will remind you that health-conscious and nutrition-focused lifestyles are delicious and fun. For other fresh and creative options, South Beach Takeout, Catering & Deliveries is opening very soon in Nags Head; this one is a spinoff from the popular South Beach Restaurant in Nags Head, which is now closed. FYI: Their Fork'et Me Not food truck was the winner of the Outer Banks Food Truck Showdown in June, so keep a lookout for that one.
Over in Manteo and Wanchese treat yourself to a cup of coffee and a treat at Charis Coffee Company in Manteo. Wanchese Marina's revamped restaurant, The Landing Grill, is a waterfront restaurant serving breakfast, lunch and dinner, and the locals are loving it. And keep your eyes peeled for incoming restaurants like Far Out Foods, specializing in dishes with wild pimento cheese creations, and El Buen Taco, The Elizabethan Inn's new onsite restaurant.
Finally, we reach Hatteras and its new restaurants. First, there's The Dough Shack in Rodanthe, offering the two most universally pleasing foods: pizza and doughnuts, both of which are fresh-made and delicious. Down in Avon, Hatteras Bowls is causing quite a stir with its acai bowls, vegan ice cream, smoothies and avocado toast.
And that brings our tour of new Outer Banks businesses to and end. Be sure to explore around this site for every other restaurant, shop, accommodation and thing to do from Corolla to Ocracoke. And I mean everything!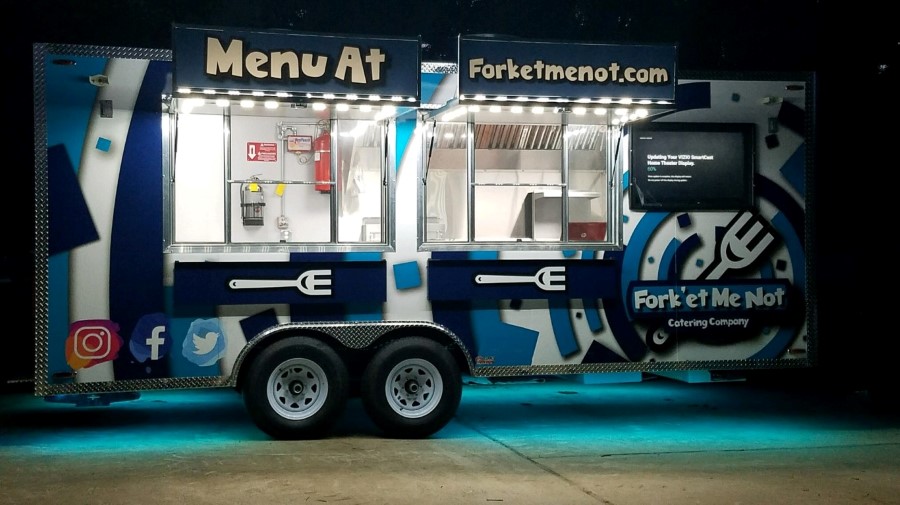 Photos: Cork & Beans, JJ Brewbaker's, Fork'et Me Not