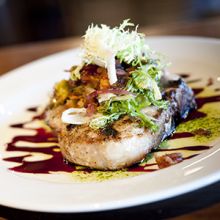 Americans have a complicated relationship with food. In this fast-paced nation, a land of plenty for most of its citizens, food has for many of us become something of a commodity. We wander through the grocery store pulling routinely purchased foodstuffs off the shelves no differently than we select and drop our preferred brand of aluminum foil or toilet paper into the cart. We could sleep-shop our way through the store to the check-out aisles. Once home, many of us give little regard to what we consume — quick, what did you have for lunch yesterday or dinner last night? — and mindlessly plunk boxes of mass-produced blandness into the microwave before plopping down in front of the big screen for the rest of the evening.
Even when we go out to dinner most Americans stay with the tried and true, and the menus of many of the nation's most popular chain restaurants are nearly indistinguishable from one another. And yet, despite the lack of passion that characterizes the typical American's daily epicurean experience, we are among the most overweight and least healthy populations in the developed world. Like I said, it's complicated.
But it doesn't have to be this way. Food can be an adventure. Food is travel, history, culture, ethnicity, climate and economics on a plate. Cuisine is the tale of explorations, conquests and migrations, innovations and inventions. Understanding our food leads to greater understanding of the world in which we live. And this is exactly the mindset behind the Outer Banks' signature food event, Taste of the Beach, a veritable antidote to our palate-dulling food-as-commodity ways.

Starting this afternoon and continuing through Sunday, March 22, Taste of the Beach has events scheduled from breakfast through dinner each day ranging from taste tests to theme meals to wine and beer seminars and cooking classes. Just the few examples that we can mention here are enough to make a foodie's head spin. On Thursday night you can sate your oyster cravings at BK Shuckers Oyster Trifecta, partake of a Shrimp Extravaganza at Basnight's Lone Cedar Café and match beer and bacon at The Saltbox Café. Friday morning is brightened by the Eat Outta The Pan Breakfast at The Good Life Eatery followed by Toast the Coast wine tastings at Sanctuary Vineyards, "Street Eats" Mexican street food at Bad Bean Baja Grill, the BBQ & Wings Showdown sponsored by Joe Lamb, Jr. at the Sea Ranch Resort and a class on pairing specific olive oils and foods with Outer Banks Olive Oil Co. Saturday's full plate includes a chowder cook-off at Coastal Provisions, a tasting of the cheeses of Spain at Trio Wine & Cheese and the Carolina Fare Chef's Tasting Menu at Ocean Boulevard. Things keep rolling Sunday with Secrets of a Barbecue Pitmaster with SaltyDawg Smokehouse, the Black Pelican 3-Course Lunch-Brunch and the Sysco Foods Taste of the Beach Grand Tasting. And this is only a miniscule sampling of the events taking place. There is so much more.
Of course, you'll want to visit the Taste of the Beach website for a comprehensive list of prices and availability of all the events taking place beginning tonight and continuing through the next three culinary-centric days. Eat well, folks.
Between Meals?
You still have a couple of days to take in the 37th Annual Frank Stick Memorial Art Show exhibiting at Glenn Eure's Ghost Fleet Gallery in Nags Head. The show ends Friday, March 20 and, as always, features a stunning array of original works in a variety of media including painting, drawing, sculpture, metals, fiber, wood and mixed media. For more information call the Dare County Arts Council at (252) 473-5558 or visit the DCAC website.
Over on Roanoke Island you'll find a number of activities to keep you occupied between eating sessions. The Dare County Arts Council Gallery in downtown Manteo is the nexus of the arts on the Outer Banks. Always the primary venue for appreciating the visual arts, it has recently expanded its focus to include the performing arts. Chrissy Teachout's kaleidoscopic photography exhibit, The heART of One Woman,  on display through March 31, showcases an innovative method of photographic image-making that challenges traditional perceptions of reality. The Arts Council gallery is open 10 a.m.-5 p.m., Tuesday through Friday and noon-4 p.m. on Saturday.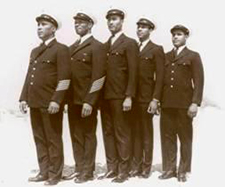 The Outer Banks History Center's (OBHC) 2015 exhibit A Heritage of Heroes: The Coast Guard in North Carolina is on display in the OBHC Gallery at Roanoke Island Festival Park in Manteo daily through December 31 from 9 a.m. to 5 p.m. each day. The detailed exhibit explores the founding and early years of the Coast Guard and its predecessors, highlighting the diverse roles of today's Coast Guard and honoring the many North Carolinians who have served. For more information call (252) 473-2655, e-mail obhc@ncdcr.gov or visit the History Center's Facebook page.
While you're at Roanoke Island Festival Park (RIFP) for the History Center exhibit, why not walk right next door and take in the free Outer Banks Community Quilt Show in the RIFP Event Room. The exhibit collection is drawn from eastern North Carolina quilt makers and quilt owners and includes both antique and newly created quilts made using a variety of techniques from traditional quilting to embroidery to appliqué. The exhibit runs through Saturday, March 21 (Mon-Fri- 9 a.m. to 4 p.m.; Sat. 10 a.m. to 4 p.m.).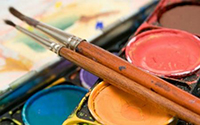 If you venture down Hatteras way, take the time to go all the way to the end of the island and view the creative works of Cape Hatteras Elementary School and Secondary School students displayed at the Graveyard of the Atlantic Museum. This collection of inspired creativity hints at the future of art on the Outer Banks. The exhibition runs Mon.–Sat., 10 a.m.–4 p.m. through March 27. For more information, call (252) 986-2995, e-mail maryellen.riddle@ncdcr.gov or visit the museum website.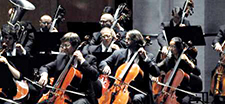 High Culture Via The Virginia Symphony
Thanks to the good folks at the Outer Banks Forum and their noble efforts to bring high quality cultural arts to citizens of the Outer Banks, The Virginia Symphony will perform at First Flight High School in Kill Devil Hills on Monday, March 23 at 7:30 p.m. The Virginia Symphony, conducted by nationally acclaimed resident conductor Benjamin Rous and under the leadership of Grammy-winning music director JoAnn Falletta, is ranked in the top 10 percent of professional orchestras nationwide and performs before more than 200,000 concert-goers annually. Monday's performance will highlight popular selections from the symphony's classical and pops music repertoire. Tickets are $28/adults and $15/students.
Live Local Music


Early arrivals for the Taste of the Beach weekend may want to relax later tonight to the singing and guitar-playing of Phil Watson at Beachside Bistro in Kill Devil Hills from 6 to p.m. or zip up to Trio Wine & Cheese in Kill Devil Hills for an evening with the Yacht Dogs at 7:30 p.m.
Friday night finds live music (to be announced) at Awful Arthur's in Kill Devil Hills at 6 p.m. and Kevin Wilder from 8:30 to 10:30 p.m. at Peppercorn's in the Ramada Plaza Nags Head Oceanfront, also in Kill Devil Hills. The Deloreans time-warp the audience back to the 1980s beginning at 10 p.m. at Kelly's Outer Banks Restaurant and Tavern in Nags Head, while local musicians Soul House Revival bring their mix of Southern rock and blues to Ocean Boulevard Bistro & Martini Bar in Kitty Hawk at 10 p.m. If you're down south, like Ocracoke south, stop in at Howard's Pub from 7 to 10 p.m. for a listen to the Ocracoke Jazz Society, an ever-changing ensemble of guitarists, percussionists, singers, and wind and brass musicians.
On Saturday Soul House Revival cross over from the Beach Road Kitty Hawk location of Friday night's gig to the Bypass for their 7:30 p.m. performance at Trio in Kitty Hawk, and Jeremy Russell brings his diverse song selection and good humor to Basnight's Lone Cedar Café in Nags Head at 9 p.m.
Check OuterBanksThisWeek.com for the most up-to-the-minute entertainment listings on the Outer Banks.