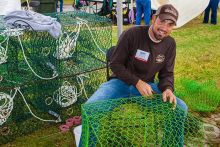 The Outer Banks plays host to thriving community and cultural scenes. From artists to anglers to athletes, people of all backgrounds and passions bring mutual support and enthusiasm to the table. Activities and programs coming up celebrate all different facets of the community, and this week offers ample opportunity to be a part of them. Read on to learn about the highlights.
Photo: Outer Banks Seafood Festival Facebook
Outer Banks Seafood Festival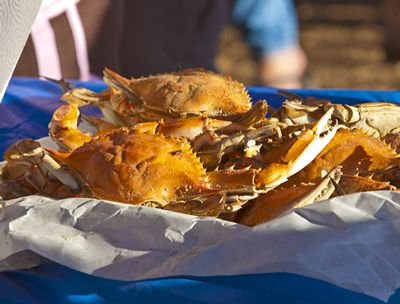 Ever since settlers first arrived on the Outer Banks, fishing has played an active role in the region's heritage and current culture. Many of the fishermen in the business today come from a lineage of watermen. The Outer Banks Seafood Festival celebrates these anglers' contributions to the area and how local support of the fishing industry helps the community flourish as a whole. Festival goers will enjoy seafood cooking demonstrations, boat and gear displays, seafood cooking competitions (including a chowder cook-off), live music, author readings, contests and competitions, fun and games just for the kids and a Blessing of the Fleet. Vendors from local restaurants will also be available with delicious food and drink options. Beyond appreciating the fishermen's direct contributions to the Outer Banks, this event also serves as a fundraising opportunity for local nonprofit organizations and establishment of a scholarship program. General admission to the Outer Banks Seafood Festival costs $5, and children ages 12 and younger get in free. You can visit the event's website to purchase tickets and learn about package deals. It's this Saturday, October 21, from 10:30 a.m. to 6 p.m. at the Soundside Event Site in Nags Head.
Kelly Hospitality Group Annual Charity Golf Tournament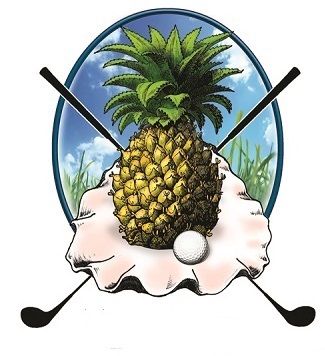 Think your golfing skills are up to par? Put them to the test (or just come out for the fun of it) at the Kelly Hospitality Group 24th Annual Charity Golf Tournament at Nags Head Golf Links. This event, set for Monday, October 23, raises funds for the Outer Banks Community Foundation, which creates scholarships and grants in addition to helping members of the community in times of need. For the golf tournament, you can play solo or be a member of a team. Can't play but still want in on the fun? Become a Hole Sponsor for $200. Tournament participants get to enjoy a cart, greens fees, range balls, event swag (Is there any other reason to do an event? Just kidding, of course there is! But it's still a nice perk) and the after-party at Pamlico Jack's in Nags Head. The event begins at 12:30 p.m.
Theatre of Dare Presents The Great American Trailer Park Musical
The Outer Banks' community theater company returns to stir up kicks and giggles with its fall show The Great American Trailer Park Musical. What happens to an eccentric couple at Florida's finest trailer park when a stripper on the run arrives at the scene? I could theorize. I could tell you. But going and seeing it for yourself would be the most fun and rewarding of the options. And you'll get to see your favorite local thespians share their talents while you're at it. The show runs on Fridays and Saturdays at 7:30 p.m. and on Sundays at 2 p.m. from October 20 through 29. Note that Theatre of Dare's performances have moved to the Lost Colony Sound Stage at Waterside Theater on the north end of Roanoke Island.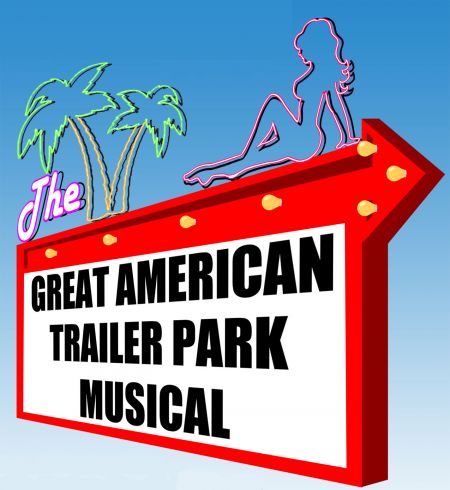 ​Planning Ahead: Outer Banks History Weekend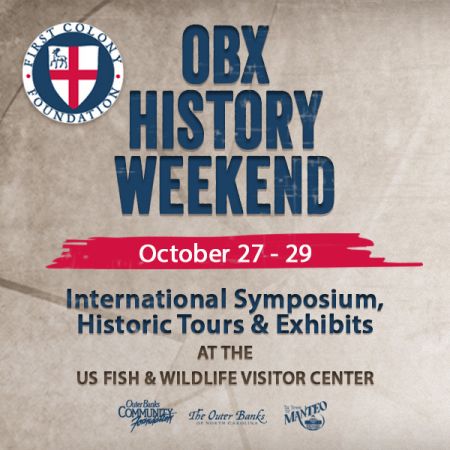 Only two weeks stand between you and the OBX History Weekend, a three-day event dedicated to uncovering and exploring the rich stories embedded in the area's locations and heritage. With renowned speakers from across the country as well as Great Britain, the symposium, which is open to the public, will explore recent and current developments in the search for the Lost Colony and the Site X location containing answers to this favorite local mystery. Other activities include walking tours of the archaeological dig, boat tours, air tours of Site X, exhibits and more. It's set for October 27 to 29.
---
Check out our Daytime Events listings for more news on activities and programs, including a few Halloween-themed activities and programs to help you get your spook on. If you're on the prowl for evening entertainment, our Nightlife listings help you find anything from trivia and live music to dancing from Corolla to Ocracoke.