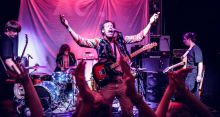 You know how the song goes: What are you doing New Year's Eve? Me? I love spending it on the beach bundled up against the cold and then snacking away on hors d'oeuvres, waiting for the countdown until midnight. It's low-key fun, and I love it. The Outer Banks is one of my favorite places to be during the New Year because it provides the perfect environment for not only a relaxing evening with family and friends, but also a host of celebrations and events in case you feel like going out on the town. Check out this variety of Outer Banks events to ring in the New Year for every type of mood and style.
Photo: Local favorites Zack Mexico will rock the Outer Banks Brewing Station on New Year's Eve. Photo from Zack Mexico Facebook.
New Year's Eve Experiences
Who says the New Year's Eve festivities are only for the evening? Kick off the holiday starting Sunday afternoon at the historic Manteo waterfront, where New Year in the New World presents fun for the whole family. The three live bands and DJ will have you side-stepping and shuffling your way into the New Year. This event is particularly good for families as it has an early ball drop at 8:30 p.m., which lets children partake in the fun and still make their bedtimes. The older attendees and other night owls can then wait up for the midnight musical fireworks display. After all, it's the largest one in North Carolina. Visit the website for all the details.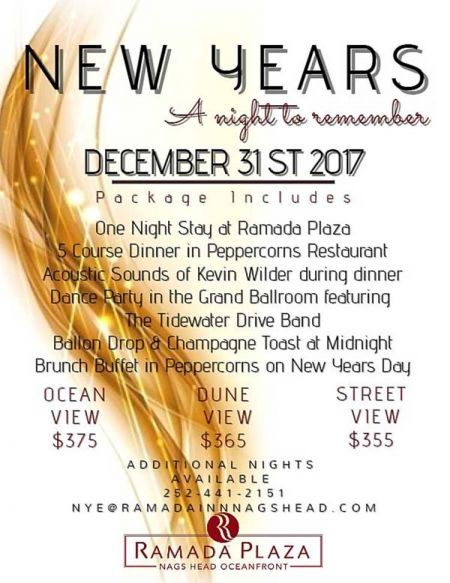 If you're visiting the Outer Banks for New Year's, make an unforgettable night with the Ramada Plaza's New Year's Eve Experience. This incredible deal includes a one-night stay at the hotel, dinner and then New Year's Day brunch at Peppercorns Restaurant. Between dinner and midnight you can dance the night away in the hotel's Grand Ballroom until the champagne toast at midnight. Check out the link here to learn how you can preregister for this smashing event.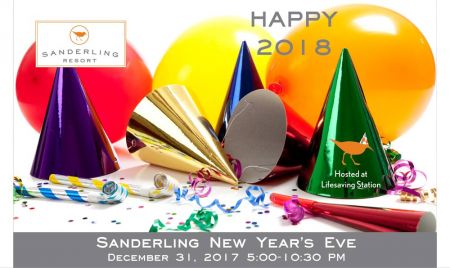 Send out 2017 in style with an upscale dinner at one of several Outer Banks restaurants offering special menus and dinner events. Check out the Lifesaving Station Restaurant's Four-Course New Year's Eve Dinner. Locally sourced delicacies on the menu range from smoked oysters to duck pâté, giving you a decadent taste of the Outer Banks.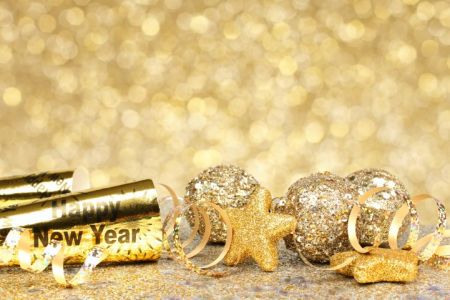 If you can't quite handle four courses, Coastal Provisions Oyster Bar and Wine Cafe's New Year's Eve Three-Course Dinner may entice you. With your pick of appetizer, entree and dessert, you can sample a cornucopia of local seafood and finish on a sweet note with the European-inspired treats. Tempted? You're in good company, so make sure you register for this event in advance.
Even if you're already planning a big New Year's Eve dinner, who's to stop you from enjoying a couple of hors d'oeuvres beforehand? Or just build a dinner based solely on apps. Either option you choose can be accomplished with Tapas at 1587 Restaurant in Manteo. Take a break from the  New Year in the New World festivities and walk a block to the restaurant. Their special tapas menu gives you a taste of savories like sweet ginger soy salad, duck drummettes, calamari tacos and also sweets, such as Kill Devil Rum Balls from the neighboring distillery. These give you the perfect snack to enjoy with a specialty cocktail from the copper-topped bar.

New Year's is also a time to party. You know, noisemakers, shiny streamers, funky hats, the whole nine yards. And where better for it than at Outer Banks Brewing Station? Their annual New Year's Eve Bash starts at 10:30 p.m. Enjoy drink specials and live music from local band Zack Mexico. At midnight you'll participate in the biggest balloon drop on the beach. This Outer Banks event is for those ages 21 and older, and the cover charge is $10.
---
If these events don't make you eager to celebrate 2018's arrival, check out our Nightlife listings for other festivities that'll entertain anyone between Corolla and Ocracoke. If you're visiting the beach for New Year's or looking to entertain visiting family and friends over the holidays, our Daytime Events listing provides events and activities happening at Outer Banks shops, museums and theaters to help fill your days. From everyone at Outer Banks this Week, we wish you a happy New Year, and we can't wait to see you in 2018.