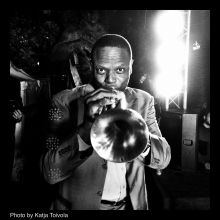 October is festival season on the Outer Banks. The month's mild weather draws people outside to enjoy music, food, drinks and fun in the Outer Banks sunshine. These events are where the locals reconnect with friends after a long and busy summer, and they're where visitors and newcomers get a taste of the glorious Outer Banks off-season. Take a look at what's on the calendar this month.
Photo: Leroy Jones Quintet, Duck Jazz Festival Facebook
Duck Jazz Festival
October 12 & 13
Held in Duck Town Park, Duck Jazz Festival is a full day of free live music. This Sunday, October 13,  from 11 a.m. to 6 p.m., catch acts like Benny Green Trio, Andrew Sanchez Interactive, Leroy Jones Quintet and more, including a performance by the First Flight High School Jazz Band. Concessions are sold onsite, but you can also bring in coolers and picnics as well as blankets, beach chairs and well-behaved pets on a leash. It gets crowded, so get there early (gates open at 10 a.m.). On Saturday at 4 p.m. there's a concert with Andrew Sanchez & His Hip Six, and you can catch side events in restaurants around town all weekend. Click here for all the details. 
Oink N' Oyster Roast
October 12
First Flight Rotary's pig and oyster feast is a fundraiser for a variety of Outer Banks causes. It's held at Longboard's Island Grill in Kitty Hawk and, in its 18th year, will definitely draw a big crowd this weekend. Pick up a BBQ plate to go, or hang around and eat oysters and have a beer or two. Tickets are $35 at the door ($7 for kids ages 6 to 13 and free for kids younger than 6). Find more info on their website. 
Mustang Rock and Roast
October 19 & 20
The biggest music festival on the Outer Banks is held in Corolla. What? You heard that right: Corolla. Bearded Face Productions draws 14 big-names bands to the little Currituck Outer Banks town every October. We're talking names like The Motet, Wild Adriatic, Big Daddy Love, Turkuaz, Polyrhythmics, Manday Huge and more. They all perform on a stage set up in the parking lot at Mike Dianna's Grill Room. Two-day tickets ($60 in advance, $70 day of) and single-day tickets ($35/$40) include all the music plus an oyster roast and a barbecue cook-off. Proceeds benefit Corolla Wild Horse Fund and Mustang Outreach Program. Click here for more information. 

Wings Over Water Wildlife Festival
October 15 through 20
This six-day festival is all about nature. Experts of the Outer Banks natural world offer dozens of nature-oriented programs all over the Outer Banks such as Beginning Birding at Bodie Island, Mackay Island Birding, Pea Island Stargazing, Bear and Wildlife Photography, Mashoes Marshes Kayak Tour, Hummingbird Banding, Bird Drawing and Watercolor, Oregon Inlet Pelican Island Safari and so much more. A keynote reception is held Saturday night with speaker Julie Zickefoose, an artist, writer and lecturer who encourages people to watch birds more closely. Click here for more information. 
Photo: Wings Over Water Wildlife Festival, Facebook. Credit to Beverly Meekins.
Outer Banks Seafood Festival
October 19
A celebration of locally harvested seafood and the commercial fishermen who bring it to us, this festival is held at Soundside Event Site in Nags Head from 10:30 a.m. to 6 p.m. Most people come for the food from 12 different restaurants, but there's also live music all day, vendors, a boat show, a tackle show, cooking demos, a cook-off and more. Admission is $5 (free for kids), and then you buy SeaBucks tickets to purchase food and beverages. Click here for the details.
Harvest Hayday
October 26
The Elizabethan Gardens' annual fall festival is full of family-friendly fun. From 10 a.m. to 1 p.m., kids enjoy hayrides, a hay bale maze, games, crafts, a bonfire, scarecrow stuffing, a cupcake walk, a bake sale, a fall pinata, entertainment and much more on the gardens' beautiful Great Lawn. Festival-goers pay standard admission: $9 adults, $6 children ages 6 to 17 and free for the littles. Find more info here.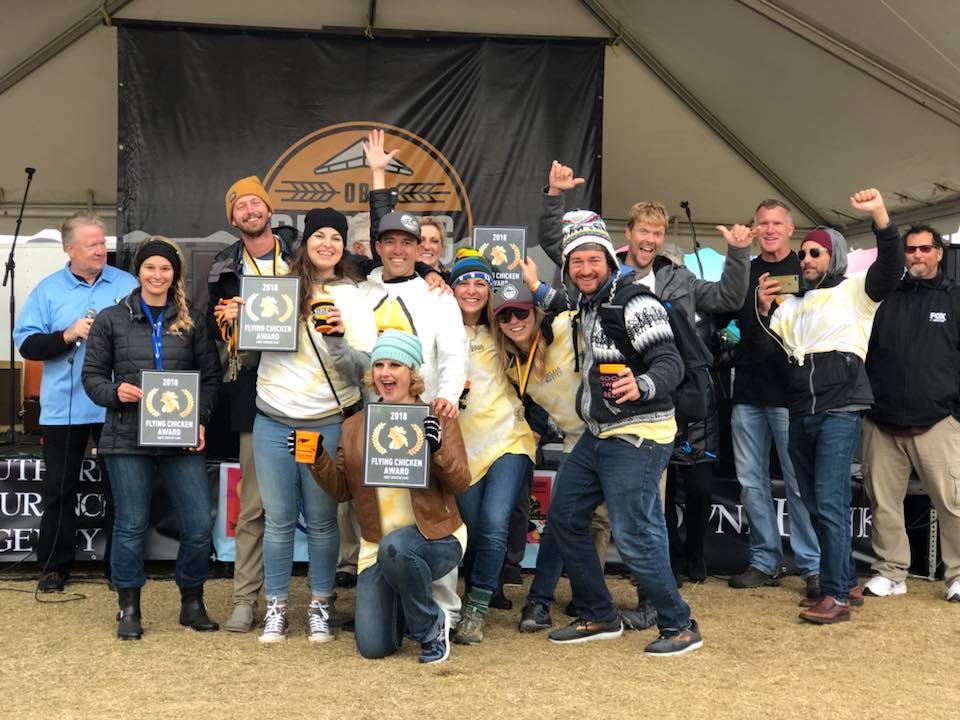 OBX Brewtag
October 26
OBX Brewtag is a celebration of flight and beer. There's a beer garden, of course, and there are kid things, food and music, and then there's the keg-flying competition. Teams build homemade flying contraptions out of kegs (empty!) and then compete to fly them at the festival. Admission is free. Proceeds always benefit The Rogallo Foundation, but this year the organizers are donating 50 percent of the proceeds to Hurricane Dorian Relief on Hatteras and Ocracoke islands. Click here for information. 
Photo: OBX Brewtag Facebook
That's a lot of fall festivals, but it's really on the tip of the iceberg of October events on the Outer Banks. Scroll through our Daytime and Nightlife events pages, and you'll find hundreds of more things to do on the Outer Banks this month.
See you on the Outer Banks!