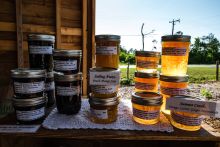 One of my favorite parts of the summer season is the abundance of fresh and local produce that accompanies it. I can't stop filling my fruit bowl, making salads, dipping fresh strawberries in chocolate – mmm, bliss. To sustain my habits, I rely on my nearby farmers markets and produce stands. They've opened their doors and brought in various vendors to celebrate the summer and harvest seasons. More than this, though, independent farmers markets and produce stands help connect community members with the sources of their food, drinks and crafts. This week's blog offers a rundown on Outer Banks farmers markets, including a couple of new characters, and why you don't want to miss them.
Photo above: Secotan Market, Facebook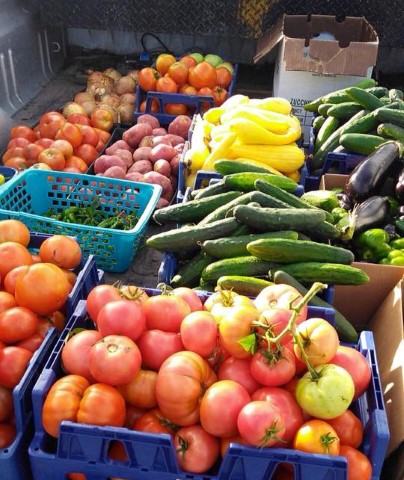 Photo: Slim Pickins Produce brings fresh vegetables to Manteo Farmers Market. Manteo Farmers Market, Facebook
The Manteo Farmers Market opened in May for another year of bringing residents and visitors together through fresh food, crafts, entertainment and much more. Every Saturday from now through October, spend your morning on the waterfront in picturesque downtown Manteo. This markets invites farmers and vendors from around the Outer Banks to share their fruits and vegetables, preserves, creations and crafts with each other and consumers. Pick up a pastry from a vendor selling fresh baked goods and enjoy it as you explore the market. Stock up on fresh produce for the evening's dinner. Looking to gift a friend with a taste of the Outer Banks? Pick up a bottle of locally made wine or painting or piece of jewelry. Rain or shine, you'll find the Manteo Farmers Market open for business from 8 a.m. to 12 p.m. on Saturdays. After you finish your shopping, check out the nearby businesses along Manteo's waterfront to prolong the shopping spree or enjoy a nice lunch.
Another option on Roanoke Island is the recently opened Secotan Farmers Market in Wanchese. This market opened in May, organized through the cooperation of the region's farmers and producers who wanted to enhance the connection and support between the community's producers and consumers. Pulling from vendors and purveyors from Wanchese, Manteo, Manns Harbor, Edenton and Creswell, the market offers fresh vegetables and fruit that vary depending on what's currently in season. Select from an abundance of fresh vegetables and fruits, meats, homemade baked goods, preserves and jellies, medicinal herbs, flowers, kombucha and fermented vegetables along with various art and craft products. The market opens its doors on Saturdays from 8 a.m. to 12 p.m. and Wednesdays from 10 a.m. to 2 p.m. You'll find it by following N.C. Highway 345 toward the village of Wanchese. The venue is located in a big wooden shelter with a green tin roof – you won't miss it.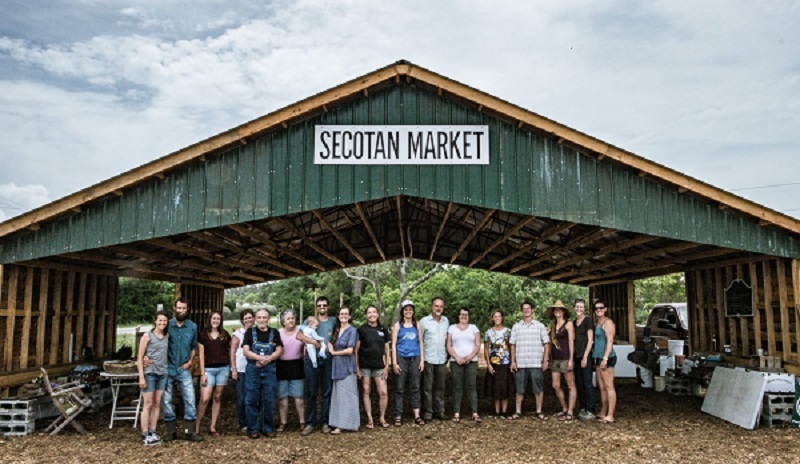 Photo: The founders, farmers and makers of Secotan Market. Secotan Market, Facebook
And if these delightful farmers markets leave you hungering for even more local products and fresh fruits and veggies, then get ready for the newest arrival, the Nags Head Farmers Market. It's first market opens on Thursday, June 14 and it will return on the second Thursday of each month from June through October. The Town of Nags Head conducted surveys among the residents, and many expressed overwhelming interest in the town having its own farmers market. And now the town's ready to deliver! Come to Dowdy Park next Thursday to see the 32 vendors, including farmers, artisans, bakers and other producers. They bring their talents from Nags Head, Currituck, Edenton, Pasquotank and Swan Quarter. Sip on a refreshing home-brewed kombucha as you assess the wares. Meet your community's farmers. Bring a cooler with you to fill with fresh-catch seafood. Pick up a beautiful piece of handcrafted jewelry for a gift for someone special. Strike up conversation with a farmer to learn about what produce you might expect in the upcoming season.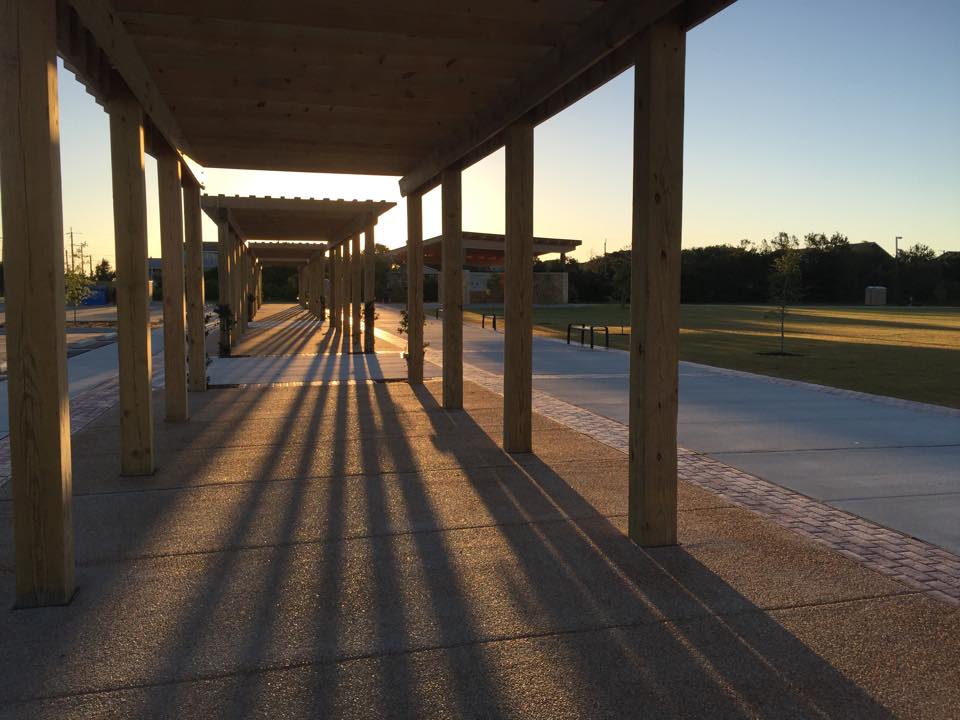 Photo: The Town of Nags Head's Dowdy Park will soon be home to a monthly farmers' market. Dowdy Park, Facebook
Whether or not you need anything in particular, visit one of these farmers markets and support local farmers and artisans, learn about what they do that's unique for the community and increase connectivity between producers and consumers. And don't forget to bring your own bags for carrying your purchases – if you trust yourself not to finish off any food products before you actually leave the market, that is!