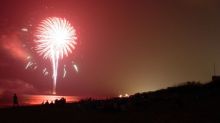 Reds, whites and blues color our shirts, towels and porches. We're planning menus with our cookout and barbecue essentials. Yes, the Fourth of July returns to the Outer Banks, engulfing it in fanfare. This holiday embodies my favorite elements of summertime on the Outer Banks: community, a multitude of outdoor activities, parades, feeling the sand between my toes while enjoying a cookout picnic, watching fireworks illuminate the night sky as soon as night falls — the list doesn't end. This week's blog highlights the different Outer Banks events celebrating the Fourth of July. The holiday is an all-day affair, so you can count on finding events that'll carry you from dawn through dusk.
Freedom 5K
Feel the freedom in your pounding heart and rushing blood with the Freedom 5K on Tuesday, July 4. OBX Running Company and Sun Realty will help you kick off the Fourth of July while staying active. This Outer Banks event offers a fun run, the Veteran's Drive 1-mile run and the Freedom 5K. The races start and finish at the Town War Memorial in front of the Kill Devil Hills Town Hall. After you cross the finish line, join the post-race party for watermelon, apple pastries and other refreshments at the awards ceremony to recognize the first through third male and female finishers. Registration fees vary for the different runs, and you can learn more on the event's website. Registration for all events closes at 6:55 a.m. on race day. Take your mark, get set and go — the 5K and 1-mile races begin at 7:30 a.m.
Killer Dunes 2-Miler
It doesn't sound very far, but 2 miles on Jockey's Ridge in the summer heat is a grueling race! This Outer Banks Running Club race heads up over the sand dune benefits the Friends of Jockey's Ridge. There's a quarter-mile fun run for those who want something a little less strenuous. The race starts at 8:30 a.m. Register here.
Town of Duck 4th of July Parade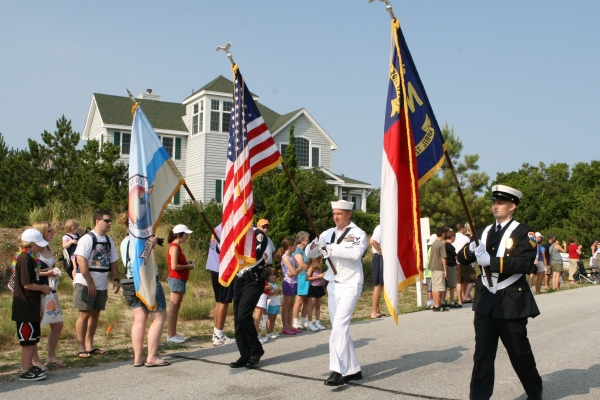 Kick off your Independence Day with one of the locals' favorite traditions, the Town of Duck 4th of July Parade. Named one of the country's top ten small-town 4th of July celebrations, this parade attracts visitors from as far as Hatteras to as close as down the street. The parade begins at 9 a.m. and works its way through downtown Duck along Scarborough Lane to Ocean Way to the finishing point on Pamela Court. Get there early to secure your spot along the route. Join the Duck community afterwards at Duck Town Park to listen to the live bands jam out, sip on refreshing and icy beverages and watch the awards ceremony for the parade's participants. This event is free and open to the public.
Independence Day Celebration in Corolla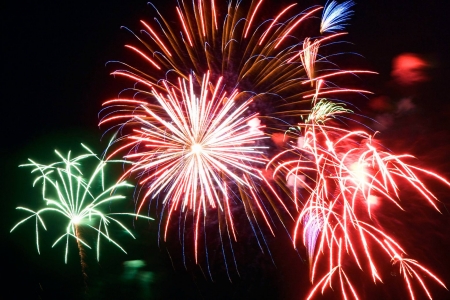 If you're already on the north side of the Outer Banks for the Duck parade, check out Corolla's Independence Day Celebration next. For the 25th year Corolla offers an afternoon filled with Fourth of July fun. Show off your summertime skillset at the watermelon eating contest and the cornhole tournament. Kids will enjoy the outdoor games. Live music fills the air starting at 5 p.m., and as soon as it's finally dark enough, turn your eyes skyward for fireworks. The numerous local food vendors will keep you fueled throughout the day. This Outer Banks event begins at noon and lasts until 9 p.m. There's no charge to attend or park, though parking spaces may be limited so feel encouraged to carpool, walk or bike. 
Manteo Fourth of July Celebration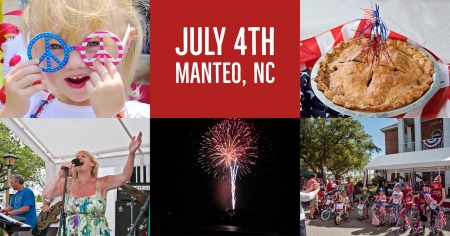 For a quintessential taste of Americana with a classic small-town festival, make your way to downtown Manteo's historic waterfront for the community's Fourth of July celebration. The singing of the National Anthem in front of the courthouse commences the event at 3 p.m. Then you can enjoy Fourth of July–themed contests (apple pie, wacky hat, decorated bike), sample food from vendors and wander or dance your way through downtown while listening to live music. Make your way over to Roanoke Island Festival Park (just across from the waterfront) for the free patriotic concert with the 208th Army Band, which starts at 8 p.m. followed by a fireworks display that will splash patriotic colors over Roanoke Sound.
Outer Banks Fireworks
No Fourth of July would be complete without fireworks to finish off the evening. Luckily, spending the holiday on the Outer Banks means you have numerous displays just around the corner. Here's the whole round up of Outer Banks Fireworks displays. The fireworks can be seen from miles away so you don't have to be right at the epicenter of the action to enjoy them.
Currituck Heritage Park in Corolla, dusk
Nags Head Fishing Pier, Nags Head, 9:25 p.m.
Roanoke Island Festival Park, Manteo, dusk
Avon Fishing Pier, Avon, Hatteras Island, 9:15 p.m.
Kill Devil Hill's fireworks display will be held on Friday, July 7, at dusk at Avalon Pier.
 
Independence Beer Mile Run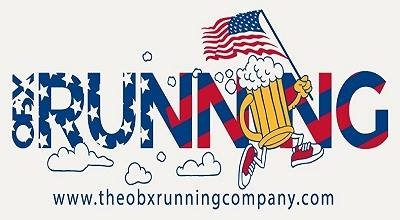 Festivities for the Fourth continue on to Wednesday in Kill Devil Hills. Sure, you may have done a race the day before, but now's your chance to try a beer-themed one. Outer Banks Brewing Station's Independence Beer Mile Run lets you intersperse a 12 oz. beer with every quarter-mile segment so that you run-drink, run-drink, dun-rink…well, who's counting? (depending on your pace) your way to the finish line. The event includes a party in the Brewing Station's backyard and t-shirt in addition to the run. Prizes will be awarded to the fastest overall runners as well those best outfitted in patriotic attire. This event is only open to the first 100 participants (pre-register here), and attendants must be 21 or older. Admission is $28.50. The Independence Beer Mile Run begins at 11 a.m.
---
Whether you're looking for activities to fill your Independence Day or already have a schedule of plans, these Outer Banks events give you doses of community, fun, patriotism and summer that make for the ultimate Fourth of July experience. And of course you need entertainment for the other days of the week too. Check out our Daytime Events listing for fishing tournaments, cooking classes and activities for the little ones. Our Nightlife listing directs you to the bands and solo artists visiting different restaurants and bars so that a good time is never too far away.