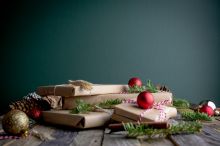 With the flurry of holiday parties, gift swaps and wrapping packages for loved ones, finding the perfect gifts takes on a new pressure in the days leading up to Christmas. Sure, you could give a calendar, the nice tea towels you found at a chain store or the latest high-tech toy, but this year, I'm going to challenge you to do something different: Give the gift of the Outer Banks. You know what I mean, that local artist's handmade pottery, a bag of signature coffee from your favorite coffee shop or locally made candies. With so many products and items made in this little corner of northeastern North Carolina, your options for Outer Banks-inspired gifts cover everyone on your list from foodies to fashionistas.
The Beerhound
This is the person who seeks out the region's breweries whenever they travel and always wants to try the craft beer on tap. Give them a taste of the beach with a growler of a local brewery's festive brew, such as the Santa Sleigher from Lost Colony Brewery or the Elf Crusher from Outer Banks Brewing Station.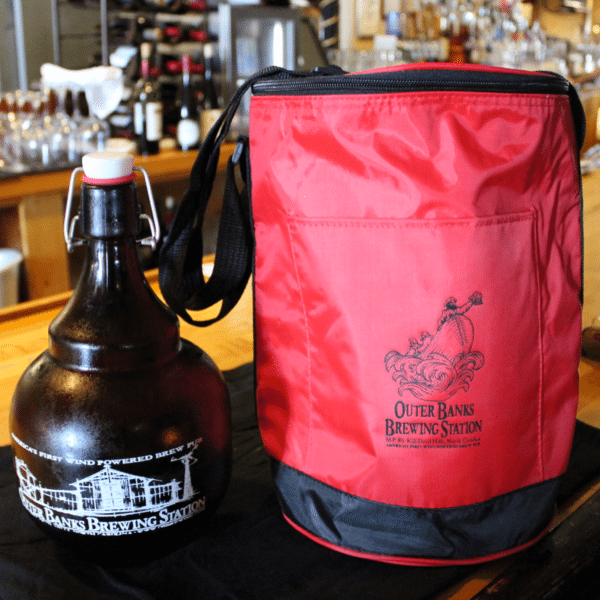 Growler and cooler bag from Outer Banks Brewing Station
The Bookworm
Don't get me wrong, Shakespeare & Co. in Paris or Powell's Books in Portland are most booklovers' paradise, but my favorite places in the world to shop for books are the Outer Banks' indie bookstores. These boutique booksellers are cozy inside, have knowledgeable staff and carry products to entertain both old and young readers across varied interests. Put the gift of the Outer Banks between the pages with a locally oriented work. Find history books about the Lost Colonists of Roanoke Island or pirate lore, cookbooks of local restaurants' tried-and-true recipes or beach reads set right on this very beach. If you're not quite sure where to find the regional reads, simply ask the clerk or shop owner.
The Caffeine Addict
Few things beat the sensation of waking up in the morning and inhaling those first few whiffs of coffee, especially when it reminds you of the kind from your favorite local coffee shop. Give a bag of in-house roasted coffee to your friends and family who crave that familiar scent and taste of a signature Outer Banks coffee.
The Fashionista
For the folks on your list who know that mom jeans are in again and wouldn't be caught dead leaving the house without matching earrings, necklaces and bracelets, keep them styling with a wearable piece of artwork from local clothing boutiques and jewelers. Village Craftsmen, Silver Bonsai and Jewelry by Gail are a few local options that dazzle shoppers with local artists' handcrafted pieces of jewelry made in their in-store studios.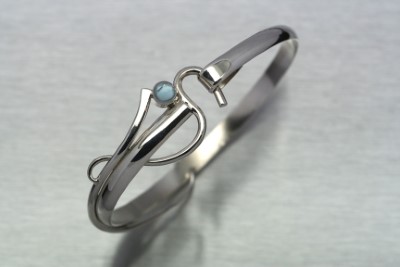 Photo: Fine jewelry craftsmanship at Silver Bonsai
The Foodie
Give people a taste of the good life with snacks and ingredients made in northeastern North Carolina. Season their holidays with shakers of locally sourced sea salt or jams and jellies made from Ocracoke figs or strawberries with goodies from shops such as Island Spice and Wine in Avon. Or satisfy a sweet tooth with confections from local markets and candy stores, such as Scotch Bonnet Fudge in Frisco.
The Oenophile
Along the same lines as the Beerhound, this person loves to try new wines, especially the varieties that deepen their appreciation for the production methods and quality of a certain area. In recent years, wines made on the Outer Banks steal the spotlight at state-level competitions and even get national attention. Delight your wine snob with a bottle or even a case of their preferred blend from Sanctuary Vineyards, available at their Currituck winery and at Cotton Gin locations.
The Waverider
If there's one particular aspect that draws people to this area, it's the waves. Whether your waverider lives near or far, give a personalized way to enjoy the beach with a custom-made surfboard. WRV in Kitty Hawk is the largest manufacturer of surfboards in the region and will design boards with whatever model, shape, volume and detailing you choose. For a board that matches both its owner's personality and surfing style, Natural Art Surf Shop in Buxton features its line of In The Eye Surfboards. Local craftsman Scott Busbey designs works of art that riders can take to the waves.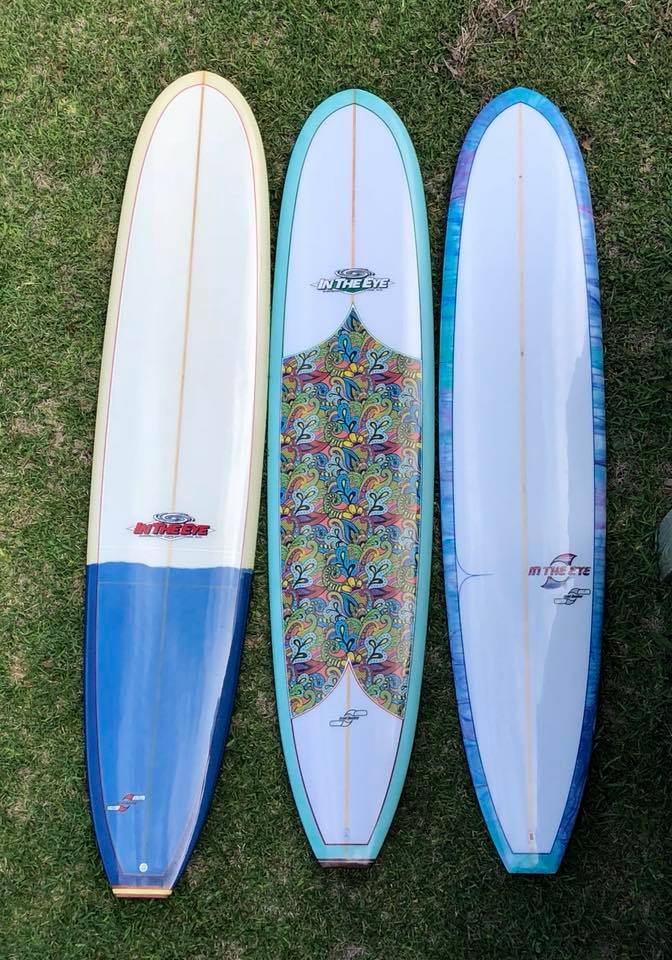 Locally made In the Eye boards from Natural Art Surf Shop in Buxton
The Person Who Already Has Everything
You know the one. They keep up with the latest fashions and they have every gadget in the latest model. Give them the gift they would give themselves – a trip to their favorite Outer Banks restaurant or shop with a gift certificate. Bonus: Many businesses offer special promos for gift card purchases during the holiday season.
The Saint
For the philanthropic soul who delights more in giving than getting, give them a gift that gives back. This could be a donation to a nonprofit organization on the Outer Banks, such as Outer Banks Hotline, Children and Youth Partnership, the Mustang Outreach Program or the Outer Banks Community Foundation. Or make them a part of an organization that supports a cause they love. Give the artist or culture attaché a membership to the Dare County Arts Council, or make the nature lover a member of The Elizabethan Gardens.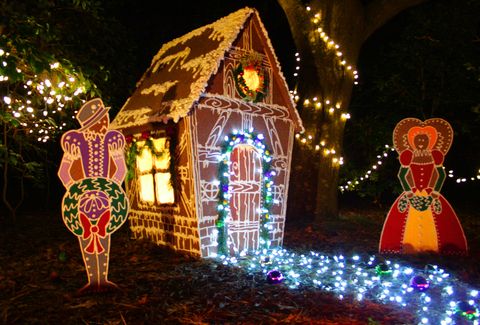 Check out events like The Elizabethan Gardens' WinterLights for a reduced price with an annual membership.
---
What are your favorite things that you get only on the Outer Banks? Tell us about it in the comments section. In the midst of gift shopping, cooking and wrangling relatives, take a break with activities happening around town. Check out our Daytime Events page for festive races, opportunities to visit Santa Claus and more. Our Nightlife calendar keeps evenings lively with its listings of trivia nights, live music and more.