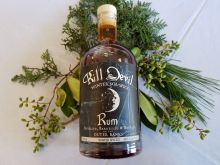 The December chill fills the air, neighborhoods are decorated in festive lights, and the Christmas countdown continues. Some people were smart and took advantage of those Black Friday, Small Business Saturday and Cyber Monday deals. Now they're kicking back with a glass of eggnog and laughing as the rest of us attempt to wrestle our holiday duties. The latter group (myself included) have yet to even start shopping for gifts. Fortunately for us, living on the Outer Banks makes it easy to shop for friends and family. With countless shops boasting various locally created products, we're able to give faraway loved ones the greatest gift of all: the gift of the Outer Banks, of course!
Shopping for holiday gifts at Outer Banks businesses is an easy way to support the local economy, and it also enables you to find one-of-a-kind presents. This week's Outer Banks holiday gift guide really gets into the Christmas spirit, if you will. I'm talking about beverages made at Outer Banks wineries, breweries and distilleries that make desirable gifts for the cocktail artists, wine moms and beer lovers in your life. Read on to see where you'll find their Christmas wishes.
Photo: Outer Banks Distilling's Winter Sol Spice Rum
Outer Banks Beers
An uncle of mine makes a point of visiting a different brewery every time he's on the Outer Banks, and he never leaves without taking home a growler of his preferred sample. Christmas shopping for him is always easy, as I know an Outer Banks beer will find a welcome spot in his stocking. Every winter Lost Colony Brewery introduces a new brew for the holiday season. This year it's Santa Sleigher, a dark beer with hints of dark fruits, vanilla, caramel and oak. Give the gift of new flavors while still channeling the old with the familiar brewery in a beloved location.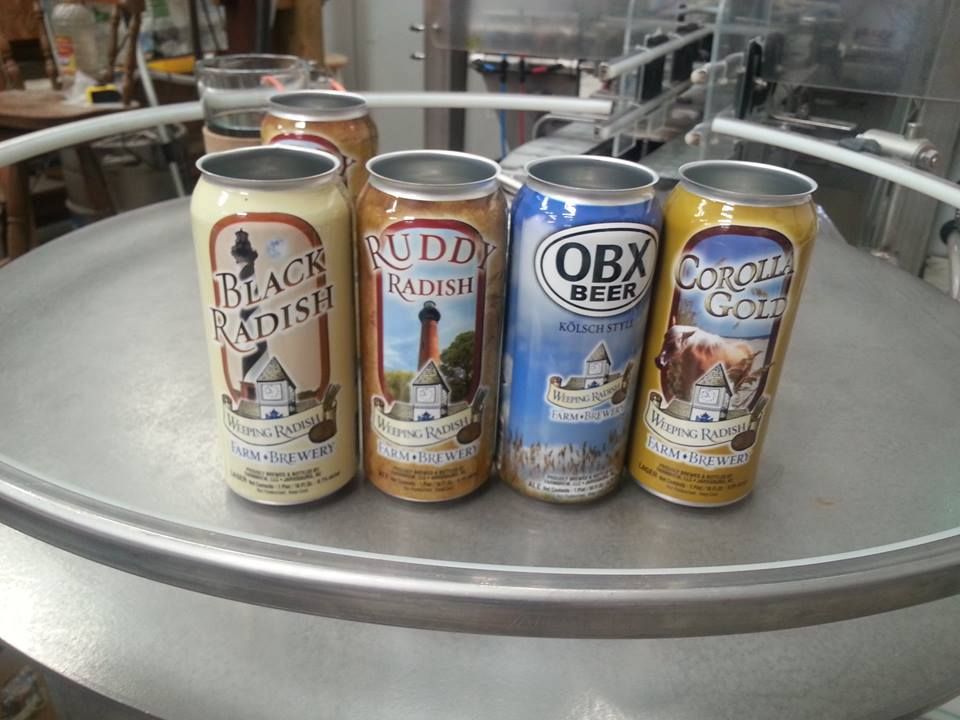 Or, make someone all holly jolly with the Weeping Radish Farm Brewery's Christmas Bier. It's a strong and rich lager and will pair perfectly with sitting by the fireside.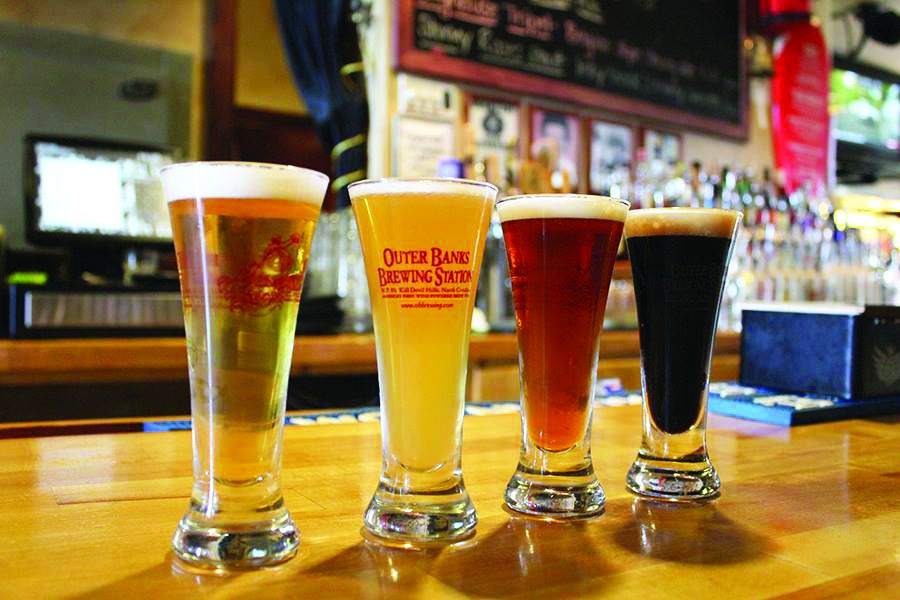 For another tried and true seasonal favorite on the Outer Banks, Outer Banks Brewing Station has brought back its wintry Elf Crusher. Get a growler to go, and give its recipient a festive Christmas drink that's finally not eggnog.
These breweries' beers draw their inspiration from the Outer Banks area and history through their names and their flavors – so don't feel compelled to stick with the seasonal drinks if you think another liquid embodiment of the Outer Banks will bring even more joy on Christmas morn'.
Photo above left: Outer Banks Brewing Station; photo above right: Weeping Radish Farm Brewery
Outer Banks Wines
They may not be as well-known as their beer-focused cousins, but Outer Banks wineries' products receive nationwide prestige and are excellent at nursing nostalgia for anyone missing the Outer Banks. To maintain the theme of festive local beverages to give family and friends this holiday season, then look no farther than Vineyards on the Scuppernong's seasonal wines. Flavors of Christmas dinner come alive in their Cran Merrie, a holiday blend. Their decadent Black Forest dessert wine, the Jingles, takes care of the challenge with saving room for dessert. While the winery isn't on the Outer Banks, it's close by in Columbia, and many businesses here carry the wines. You can find them at Island Perk Coffee Shop in Manteo, Trio in Kitty Hawk and other locations.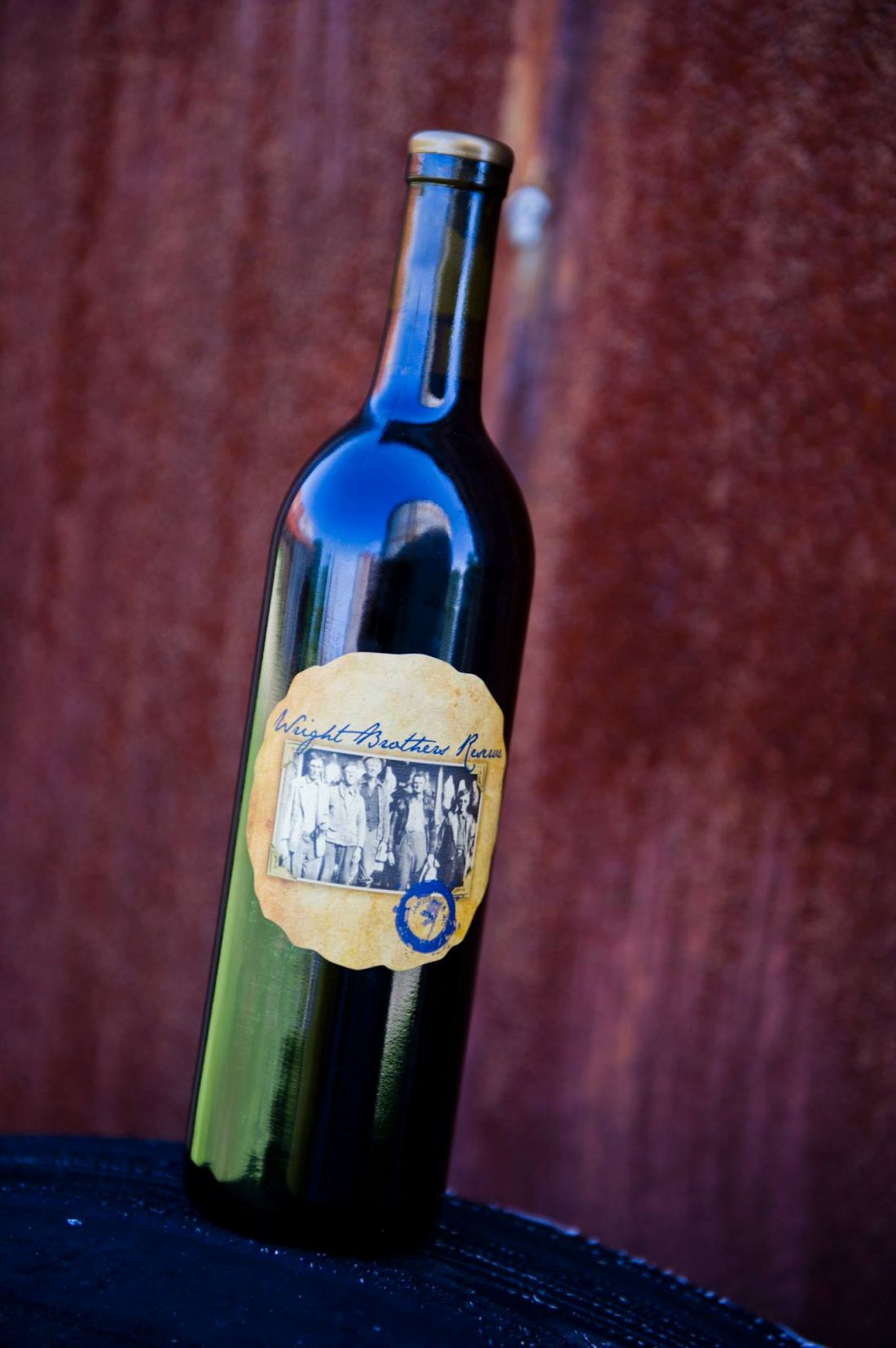 Sanctuary Vineyards not only sells its wine at its winery location in Jarvisburg on the Currituck mainland, but also at all locations of The Cotton Gin and other shops and grocers on the Outer Banks. If the recipient lives across the country and you won't be seeing them over the holidays, don't fret. Sanctuary Vineyards' online store ships Wild Pony White, or whatever your favorite is, to any state in the country (except South Dakota – don't ask us why).
Photo: Sanctuary Vineyards
Outer Banks Spirits
Eastern North Carolina has a historic reputation as moonshine territory, but for a modern taste of the islands, give friends a yo-ho-ho and a bottle of rum. Outer Banks Distilling has popularized its Kill Devil Rum throughout North Carolina, Virginia and D.C. You can pick up a variety of white and dark rums at the distillery in Manteo (a limited quantity) or at ABC stores from Corolla to Ocracoke, or you can order their Kill Devil Silver Rum or Pecan Rum online to be shipped. Their popular Winter Sol Spice Rum will be available starting on December 15!
Outer Banks Coffee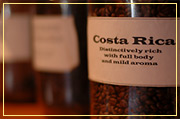 Not everyone on your gift list wants alcohol. Also, travel hassles transform when you remove glass bottles and liquid from the picture. Turn to my personal favorite of the Outer Banks beverages: coffee. Choose a bag of artisan roasted beans from the recipient's favorite Outer Banks coffee shop, and you'll put beach morning flavors in their cup every day. Front Porch Café offers single origin and organic fair trade coffees in addition to their signature Kill Devil Coffee roasts. When I lived away from the Outer Banks, I always asked for the Coconut Crunch coffee from Duck's Cottage Coffee and Books for Christmas. Both businesses have coffee available to pick up in store, or you can order it online.
Photo: Duck's Cottage Coffee and Books
---
I hope this guide helps you tackle holiday gift shopping and gives you ideas for presents that will brighten everyone's holiday. After all, while Santa can't fit the Outer Banks into his sack of toys, you, on the other hand, will have no trouble carrying a Lost Colony Brewery growler or flask of Kill Devil Rum in your bag ... for the gift exchange, of course (or for you if you're hosting)!
If you're on the Outer Banks now or anytime this holiday season, hop over to our Daytime and Nightlife events pages to find everything that's going on!