I only just realized we're fewer than two weeks from Christmas. As I consider the Christmas to-do list, I'm not in terrible shape: I trimmed the tree, made enough cookie dough to feed a small army of elves and started Christmas shopping. So far I found all the presents I want for myself; now it's time to start looking for my friends and family. The gift of food seems like a good starting point. I don't mean a box of granola bars or a delivery pizza – I'm talking about homemade foods from Outer Banks vendors and businesses. The holidays, after all, are a time of feasting, and gifting treats contributes to the cheer. Signature foods made on the Outer Banks truly give your loved ones a taste of the beach when they aren't here.
Sweet Foods
It's the season of sugar. Everywhere we turn, we see arrays of cookies, cakes, candies and more. People, on whole, love sugary foods and use them to mark special occasions and celebration. And with your help, friends and family can complement the Christmas celebrations, Outer Banks style, when they munch on their favorite Outer Banks vendors' baked goods and treats. Christmas simply isn't complete without the cookies. Give someone the signature flavors of an Outer Banks coffee shop with cookies from Sweater Box Confections. Especially popular products, like their Lemon Lavender Cookies and Confetti Bites, are cookies that your gift recipient won't find elsewhere. You can order them online, or visit local markets and coffee shops, like Island Perk Coffee Shop and Waveriders Coffee Deli Pub.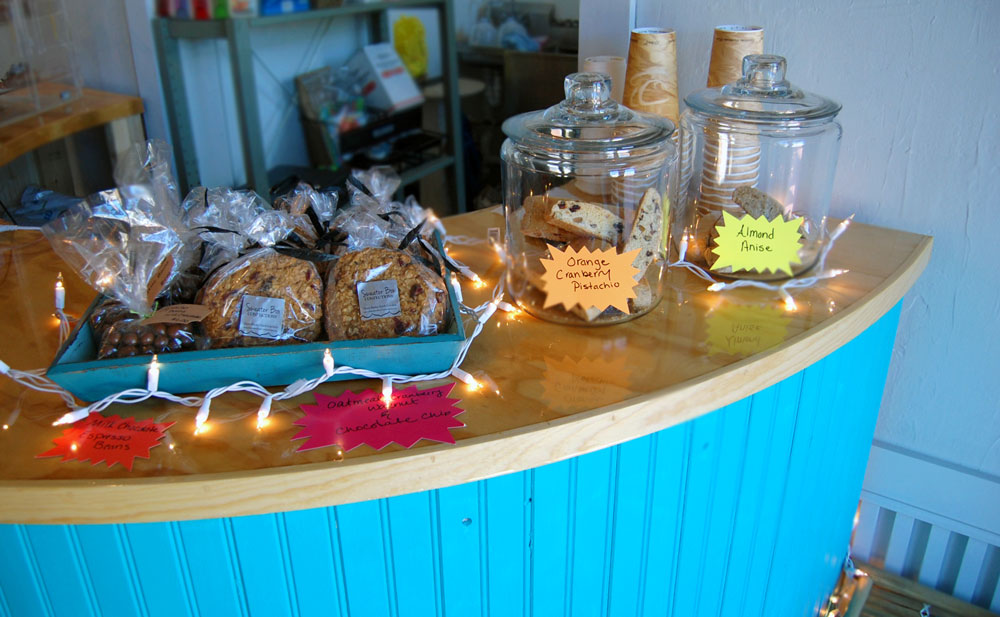 Photos above: Sweaterbox Confections
For cookies that can upgrade that sugar high, tuck a few of Surfin' Spoon's cookie-fro-yo sandwiches into a lucky recipient's freezer. It'll give them a welcome taste of summer nights to anyone familiar with this beloved frozen yogurt shop (or simply anyone who loves ice cream sandwiches). You can buy the sandwiches to-go from the eatery or find them in the frozen sections at Outer Banks grocery stores and specialty markets.
If you're Christmas shopping for a friend with the ultimate sweet tooth, it's best to go straight for the candy. Forbes Candies specializes in beautifully made truffles, brittles and other confections, a variety of creamy fudges and their famous saltwater taffy. Visit one of their locations in Kill Devil Hills, Nags Head or Waves.
Who's bringing the figgy pudding to this year's holiday party? Take charge and put an Outer Banks spin on this enigmatic, festive dessert: Bring Ocracoke Island fig preserves and fig cakes instead. You can purchase fig preserves and jams from Village Craftsmen in Ocracoke. On Fridays, the shop also sells fig cakes made by a local baker.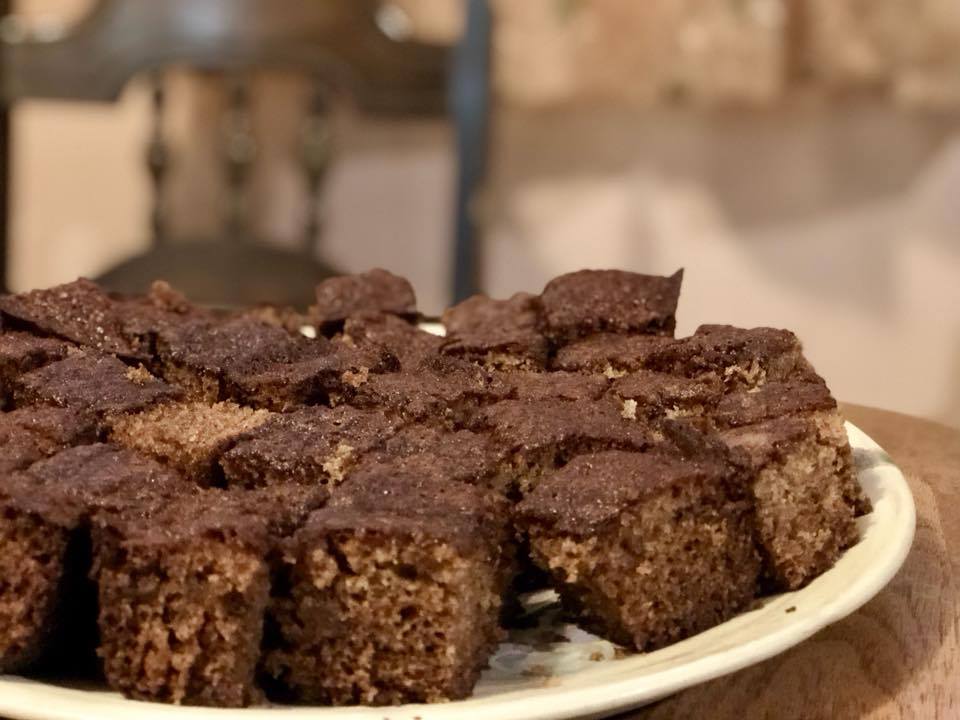 Photo: Fig cake samples at Village Craftsmen 
Savories
While the holiday season brings sweet foods in abundance, the savory items are the perfect way to balance out all that sugar. Tommy's Natural Foods Market & Wine Shop in Duck is a go-to shopping spot for snacks and treats made with local ingredients or by Outer Banks vendors. Pick up Outer Banks-sourced sea salt and other hand-crafted spice packets for the chefs on your Christmas list. For the health nut, there's locally made granola. While you're here, pick up Sweater Box Confections cookies in addition to their scrumptious, salty Cheese Pennies.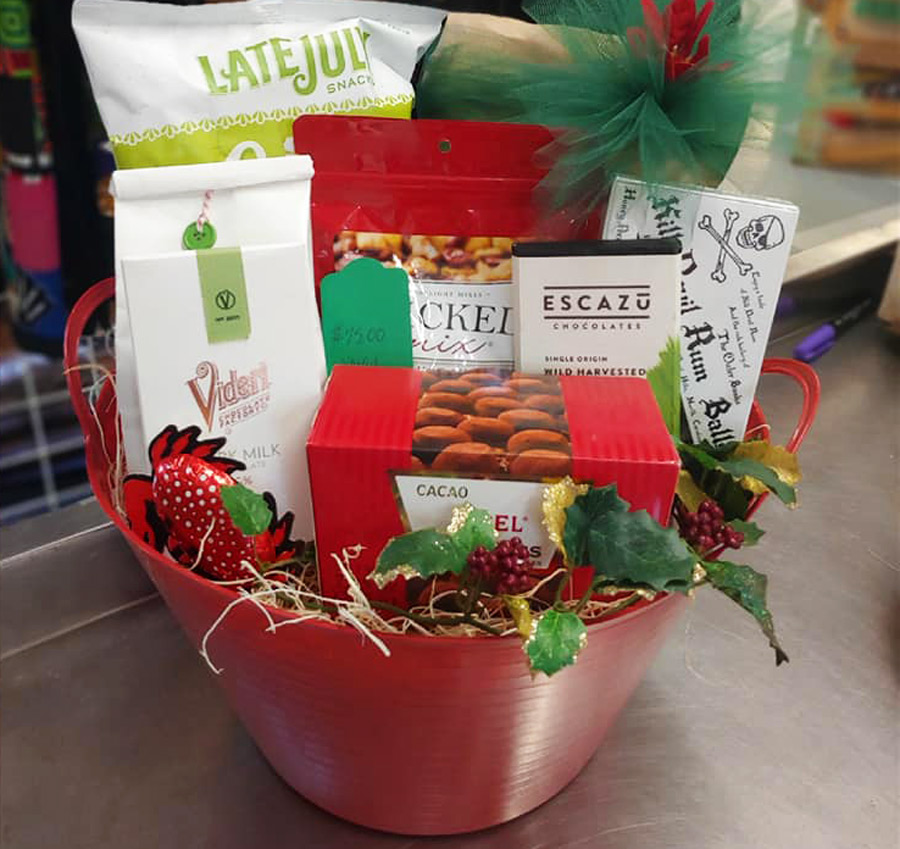 Photo: A gift basket at Tommy's Natural Foods Market & Wine Shop
If there's one food that people love about the Outer Banks, it's barbecue. Eastern North Carolina's barbecue is unlike anywhere else's, but you can take the flavors past the state's border with the help of Outer Banks restaurant's signature sauces and rubs. High Cotton BBQ in Kitty Hawk sells bottles of their famous Matt's Chick n' Ribs Sauce. Stuffing it in the grillmaster's stocking can upgrade any ol' barbecued meat to down-home saucy goodness.
While it's not specifically part of the Outer Banks, Bertie County is known as a peanut-producing powerhouse throughout North Carolina. Fortunately for you, several Outer Banks gift stores and markets, like Cork & Beans, carry Bertie County peanuts. Get them plain or roasted with assorted seasonings. They're an authentic eastern North Carolina delicacy. My family, for one, traditionally gives and receives (numerous) containers at Christmas. (Holiday pro tip: Mix the peanuts with a few Red Hots candies for a festive salty-sweet-spicy snack.)
---
What Outer Banks goodies will you give your family and friends this year? Where do you love gift shopping for the Outer Banks's one-of-a-kind items? Share with us in the comments below! To learn more about all shopping options to aid your Christmas shopping, check out our Outer Banks Shopping page.