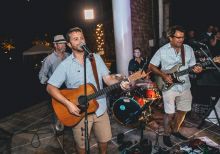 Remember the summer of 2020 when there was no nightlife? This year we have nightlife! Bands are playing, DJs are spinning, dancers are grooving and karaoke singers are hogging the mike. When it comes to nightlife on the Outer Banks, the majority of offerings happen on the early side: think acoustic music on a restaurant deck or in a backyard until 9 or 10 p.m. But there are a few places that offer music and dancing later, until 12 or 2 a.m. Here's a quick rundown of where you can find nightlife — some early, some late — town by town on the Outer Banks.
Photo: Live music at Fish Heads in Nags Head.
Corolla
Sundogs Raw Bar & Grill has long been a staple for nightlife in Corolla. They offer live bands, DJs, trivia nights and karaoke for ages 21 and older, starting usually around 10 p.m. and running until 2 a.m.
Uncle Ike's Sandbar & Grill transforms from a family-friendly restaurant into a late-night bar scene after the dinner hour. They're open until 2 a.m. with occasional bands, karaoke, trivia and more.
Corolla Beer & Wine Garden is a very cool outdoor place to hang out. You can lounge under the trees enjoying craft brews and wines, and there's often live music. They're open until 11 p.m.

Photo: The Tap Shack in Duck, a quintessential yard bar with great live music.
Duck
You can enjoy live bands and acoustic music, often solo performers, early (usually until about 8:30 or 9 p.m.) at restaurants like Village Table & Tavern, NC Coast Grill & Bar, Aqua Restaurant and sometimes The Blue Point, all of which are right on the sound.
The Roadside Bar & Grill has, arguably I suppose, the most fun place to party in Duck. Their backyard bar is funky and eclectic and always fun. This is a great place to see live bands, but because it's outside, they have to shut the music down around 10 p.m.
Tap Shack, tucked behind Coastal Cravings and DVO, is a small yard bar that somehow draws some of the best bands to the Outer Banks. Their band lineup is seriously impressive, so if you appreciate good live music this is definitely a place to check out. It's also outside in the heart of the village, so the music runs from 6 to 9 p.m.
Kitty Hawk
Art's Place has early live music in their awesome backyard bar. It's a fun place to lounge around picnic tables and hear some music, but they shut it down early, around 9 p.m. 
TRiO is also a great gathering place for a nightlife feel early in the evening. They have an upstairs lounge area, a downstairs bar and outdoor seating, and they're open until 10 p.m. Thursday through Saturday (9 p.m. other nights).
Shipwrecks Taphouse & Grill has indoor and outdoor seating and a fun party vibe in the evening, they have occasional live music and they're open until 10 p.m. on Friday and Saturday (otherwise 9 p.m.).
Longboards Grill is the only Kitty Hawk venue staying open late. They offer live bands, DJs, sports on TV and karaoke. They're open until 2 a.m. Wednesday through Sunday.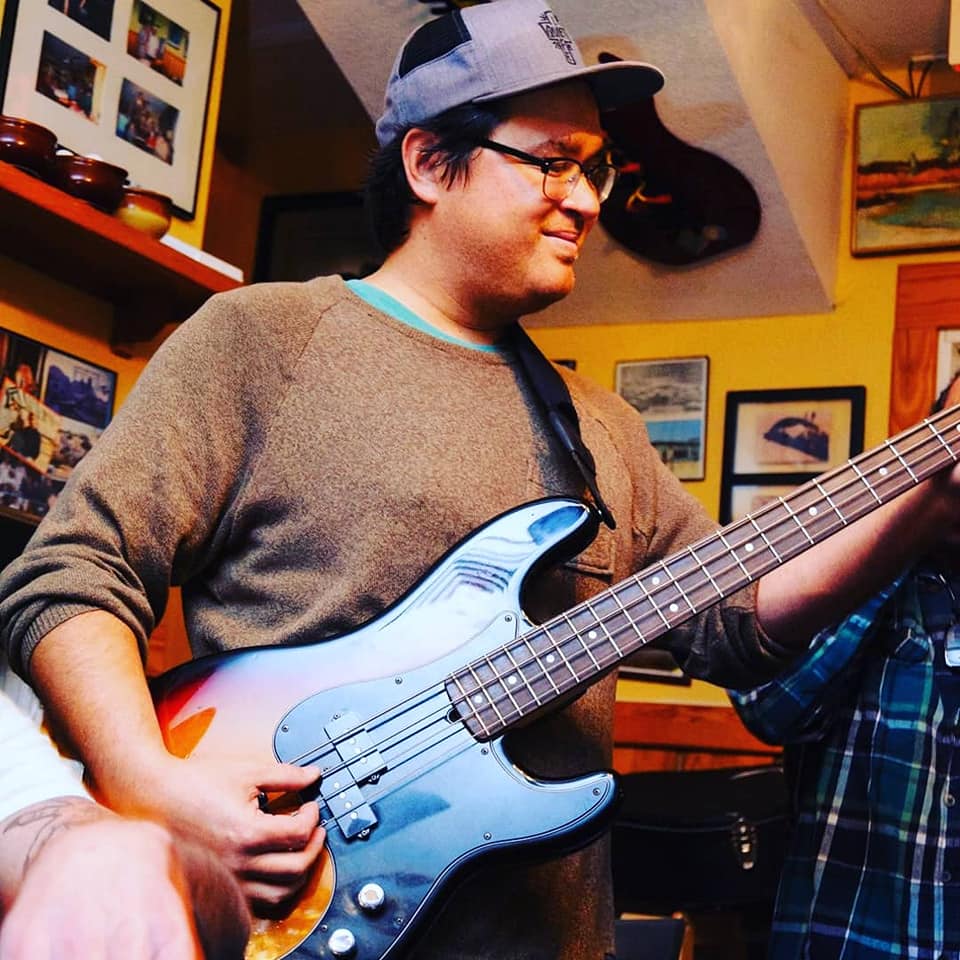 Photo: Local musician Ed Tupper hits a lick at Outer Banks Brewing Station.
Kill Devil Hills
Kill Devil Hills has a good concentration of real nightlife. 
Outer Banks Brewing Station has been the epicenter of Outer Banks nightlife for two decades. They have an actual stage and sound system for live bands, plus they host DJ dance parties, ladies' nights and other live entertainment until 2 a.m. some nights, 12 a.m. others. They also have acoustic music in the backyard bar starting at 6 p.m. for the early birds.
Jack Brown's Beer & Burger Joint hosts the party scene until 12 a.m., both indoors and in their backyard bar. They have frequent live music.
Swells'a Brewing is the new brewery in town, and they host live music and beer drinkers until 11 p.m. It's more like a lounge feel, with indoor and outdoor seating.
Bonzer Shack has a fun backyard scene with yard games and occasional live music and DJs. You'll find people gathering here until 12 a.m. Wednesday through Saturday.
Nags Head
The only place to find a summer nightlife scene in Nags Head is Fish Heads at Outer Banks Pier, which hosts live music and stays open until 11 p.m. Wednesday through Saturday. This place is extra fun because it's right on the ocean.
In the off-season, Basnight's Lone Cedar Café hosts live music in the bar. On those nights they'll keep the bar open late.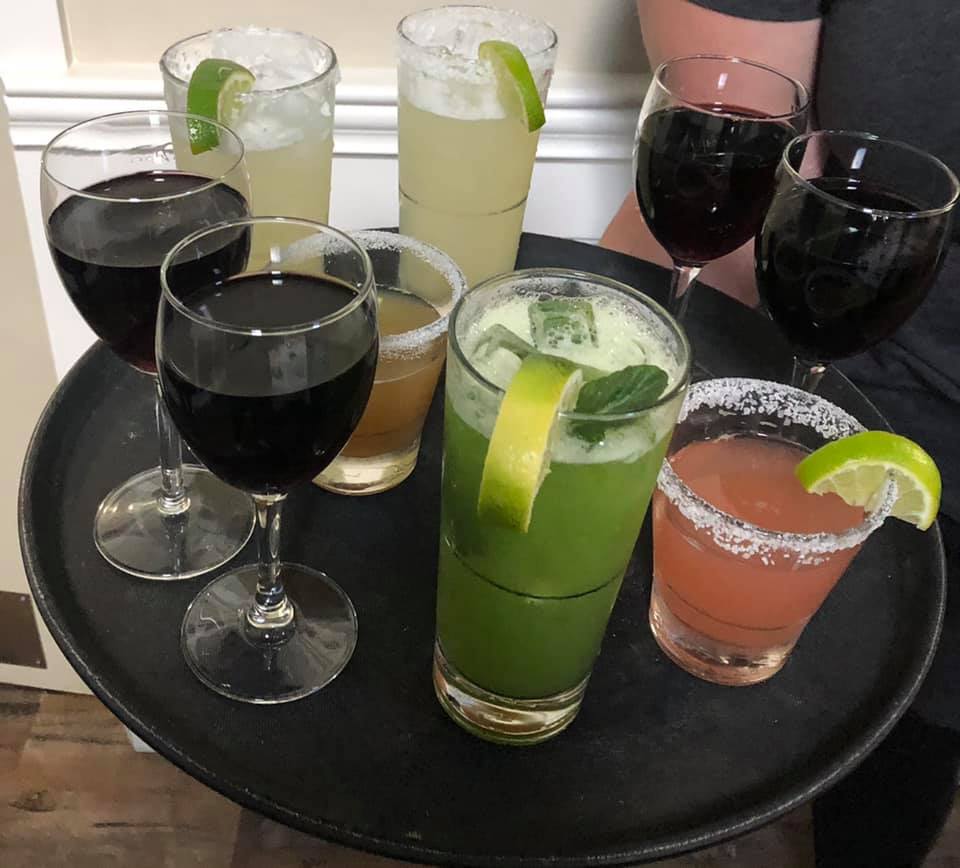 Photo: Fueling the fun at Dajio in Ocracoke.
Roanoke Island
There are two tiki hut bars on Roanoke Island, and while they don't stay open too late, they're very popular places to gather. Mimi's Tiki Hut at Pirates Cove Marina hosts live music and is open until 9 p.m. The Tiki Bar at OBX Marina in Wanchese pretty much guarantees a good time with live music until around 9 or 10 p.m.
Poor Richard's in Manteo has a bar that hosts live music and other events like trivia night. They stay open until 11 p.m. on the weekends (10 p.m. other nights), making this the favorite hangout after hours in Manteo.
A new wine bar in Manteo, NouVines, stays open until 10 p.m., so you can sit indoors or out and enjoy wine and charcuterie late into the evening.
Avenue Waterfront Grille offers occasional live music until 9 p.m. in their bar or on their patio.
Hatteras
In Rodanthe, Neptune's Kitchen and Dive Bar is the place for live music, usually from 6 to 9 p.m., outdoors.
Waterman's Bar and Grill in Waves sometimes hosts bands on their lawn for early shows. These are always fun events. Otherwise, while they close early, there's usually a party scene feel to this place.
Turner's High Moon Bar in Avon is the go-to place for live music in Avon. They host great bands and stay open until 12 a.m. Wednesday through Saturday. It's one of the few dedicated nightlife spots on the Outer Banks, as in, not a bar inside a restaurant.
Froggy Dog in Avon keeps the pub open late on Wednesdays and Thursdays, until 1 a.m., for karaoke and entertainment.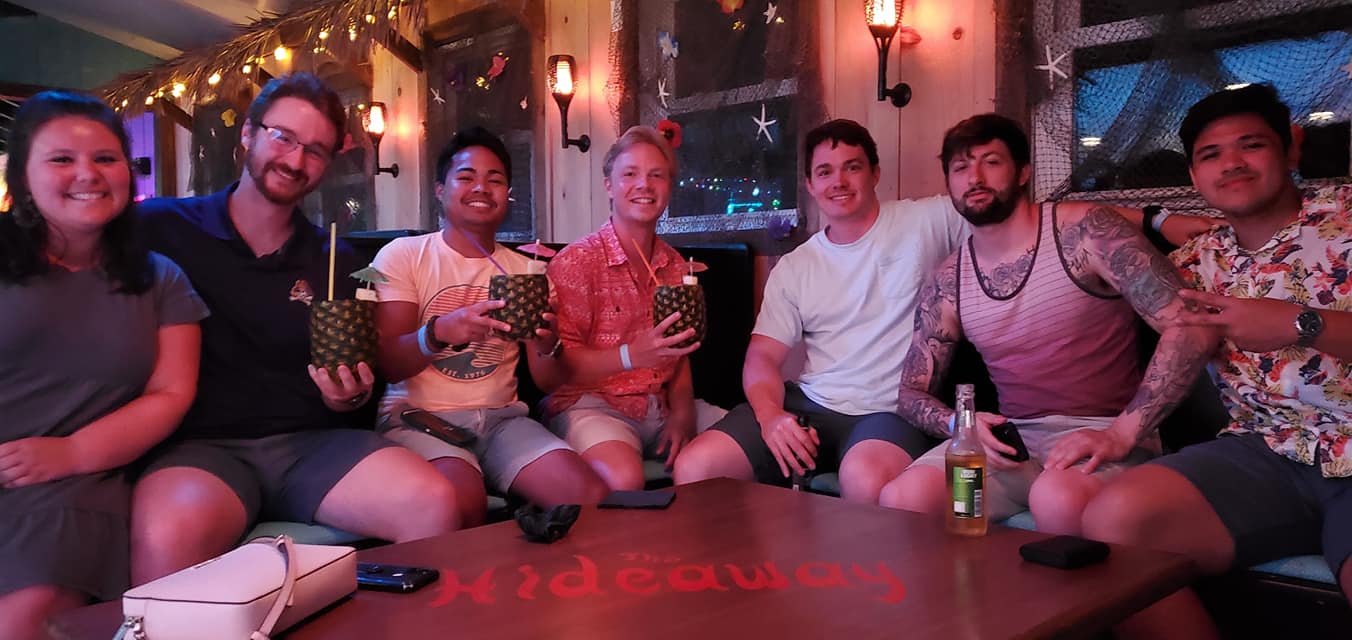 Photo: For late nights and live bands in Ocracoke, The Breeze is the place to be.
Ocracoke
In Ocracoke, S'macNally's on the harbor always draws a crowd until 9 p.m.
Dajio Restaurant is a uniquely fun place for live music. They have a really sweet bar tucked under the trees and they have live music out there several times a week. The bar stays open until midnight some nights.
The Breeze in Ocracoke is also a dedicated venue for live music. It's technically a private bar, so you have to purchase a membership for a nominal fee. They host live bands, some big names, and they stay open until 1 a.m. Wednesday through Saturday and until midnight on Sunday.
You can find a rundown of Outer Banks nightlife events here. We hope you have fun out there. As always, stay safe by designating a driver, walking home or calling an Uber or cab.