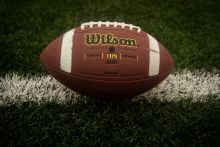 Super Bowl game day is this Sunday, February 2. I spent last year's Super Bowl very purposefully not watching the game. I had no regrets at the time, but my nostalgia started kicking up for chicken wings and that sense of camaraderie as the 2020 game nears. This year, I'm paying more attention to what's going on around town. My sense of FOMO (fear of missing out) flares up with all the viewing parties and festive specials happening at restaurants, sports bars and venues, and I'm planning accordingly. Just like coaches analyzing their players' strengths and how each works together within their team, I'm strategizing my game day, too, assessing the experience each destination offers. I now know who will have cold drinks, a variety of delicious snacks and a crew I can yell and cheer with until the bitter end.
PARTY PLACES
Can't wait for game day? Neither can New York Pizza Pub, and their Super Bowl festivities kick off Saturday at 10 p.m. Pregame the game with their Sexy NFL Fan Costume Contest, and get a head start on Sunday's beer-and-wings diet with their food and drink specials.
Plan your return on Sunday for the featured Super Bowl Surprize Party. A raffle giving away tons of fun swag, including a big-screen TV and a tablet, will occur each quarter. Food and drink specials include drafts, bottles and cans $3 and less and buy-one-get-one offers on pizza, appetizers and their award-winning wings. More than the prizes and deals, though, there's a certain comfort to watching the game here – this isn't a sports bar where people crowd around the bar to catch the winning play. Rather, everyone settles into their own space, able to catch the game on one of the 30-plus big screens.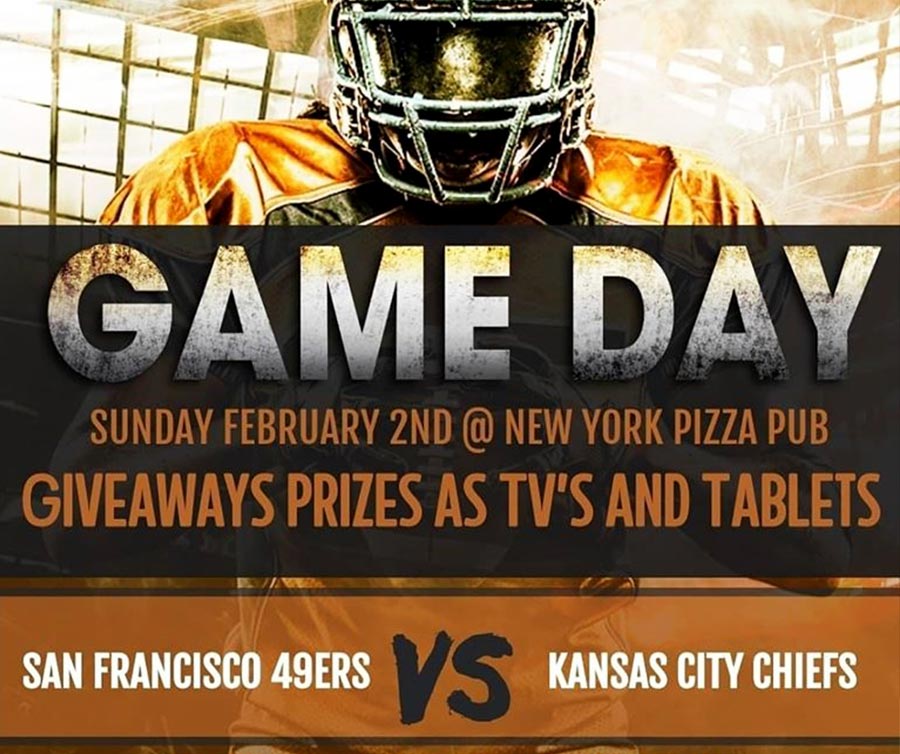 For another spot to get an early start to the game-day festivities, check out Paparazzi OBX in Kitty Hawk. Their ticketed Super Bowl Party begins at 2 p.m. on Sunday and continues late into the evening. Fill the hours leading up to kick off with an indoor tailgate, and stir up friendly competition with games of cornhole, Foosball, pool and pinball. Admission to the event includes a buffet of tailgate-themed hors d'oeuvres along with select beers and wines. Once the game gets started, you'll feel like you're actually there, thanks to Paparazzi's state-of-the-art live surround-sound system and the full-scale action on the mega projectors. Tickets for this event are $25, and you can get yours online as late as 2 p.m. on February 2.
For a Super Bowl party that provides fun for the entire crew – and we mean everyone – Outer Banks Brewing Station welcomes young, old and even furry football fans to their Bowl Bash in Kill Devil Hills. In addition to providing a place to watch, eat and drink during the Super Bowl, they celebrate the Kitten Bowl at 2 p.m. and the Puppy Bowl at 3 p.m. An overload of fluffy cuteness will be captured on the big screen, and your pup can join the Brewing Station's own Puppy Bowl at the backyard from 2 to 4 p.m.
Folks and furry football fans can also check out the Puppy/Super Bowl activities happening at Shipwrecks Taphouse & Grill in Kitty Hawk. Their free pig pickin', from 3 to 10 p.m., fuels both dogs and their humans throughout the games. And raffles, including a 50/50 benefiting the SPCA, will add even more excitement to the competition, commercials and festivities throughout the afternoon/evening.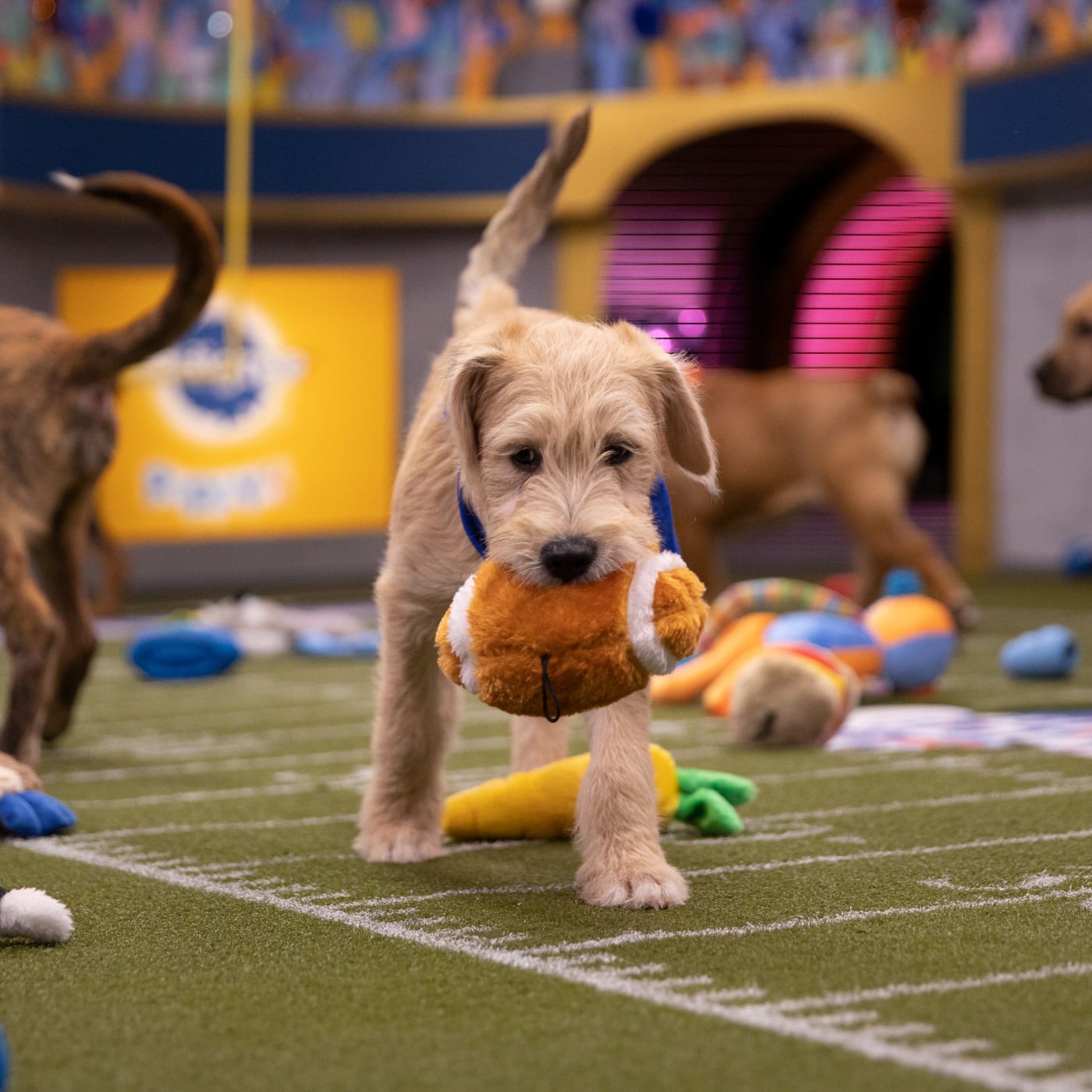 Catch the Puppy Bowl at Outer Banks Brewing Station and Shipwrecks Tavern.

PLACES THAT BRING THE PARTY TO YOU
On the other end of things, the Super Bowl typically brings a surge of house parties. Whether you're hosting your own viewing party or heading out to friends' places, enliven the mood and elevate the game-day snacking with the help of restaurants' carry-out packages. For example, Chilli Peppers Coastal Grill in Kill Devil Hills offers to-go deals on meaty chicken wings, dry-rubbed or fried, in their house-made hot sauce.
If you want to start with a party out and then bring it back home (or vice versa), Barefoot Bernie's Tropical Grill & Bar enables both. They'll have the game going on their 20-plus TVs and specials on Bud/Bud Light, appetizers and entrees. If you want to bring a taste of Bernie's home, their Super Bowl take-out packages come in sizes ranging from enough to feed the entire block, your family or just yourself.
Nothing beats game day in the comfort of your home! Photo credits to Phillip Goldsberry
Who are you cheering for this year, and where do you plan to go to see the action unfold? For more places with Super Bowl parties or Sunday football specials, check out our Daytime Events and Nightlife calendars. In addition to football, you'll also find art classes, trivia nights, live music and more happening around town.