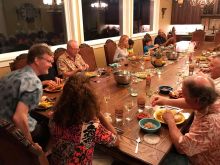 Confession: I love getting take-out more than going out to eat. What's not to like? You get to enjoy the flavors of your favorite cuisine in the comfort of your own home, maybe even wearing your best sweatpants and watching a movie. Then there's the convenience factor: In mere minutes, your meal (or meals!) is ready, no shopping, cooking or cleaning up required on your part. Your only job is to receive your food and feast!
Taking out from an Outer Banks restaurant a great option if you're feeding a large group of people (and getting everyone restaurant-ready is just too darn chaotic), a busy day of activity made it hard to get to the kitchen, you need food to eat on the go or, let's be honest, you simply don't feel like cooking. With more and more eateries offering take-out and even delivery, you'll be able to find take-out options and cuisine that match almost any occasion.
Photo: Better than take-out, ClamBake OBX will bring a meal to you! They offer traditional clam bakes and many other entree options with all the trimmings.
Breakfast for the Road
Every day should start with a delicious breakfast, and a busy day out is no exception. Thankfully, hitting the road on an empty stomach should be the least of your concerns on the Outer Banks, no matter how pressed for time you are. Tullio's Bakery in Duck offers an enormous selection of fresh pastries, bagels and breakfast sandwiches. With such variety at your fingertips, this lets everyone in your crew satisfy their breakfast cravings. Those feeling particularly indulgent can even choose to start their day with a mini cheesecake or napoleon!
Breakfast in Bed
On the other hand, vacation and weekends should mean starting the day leisurely. Bringing in a box or two of assorted donuts from Duck Donuts is a quintessential start to a day on the Outer Banks. Their distinct combos, like cookies n' cream and blueberry-lemon, and the option to create your own flavor generates donuts unlike any you'll find elsewhere. Breakfast = Served. The real test is resisting that box's tempting warmth and aroma as you take it home. With locations in Corolla, Duck, Kitty Hawk, Kill Devil Hills, Nags Head and Avon, you'll never have to travel too far.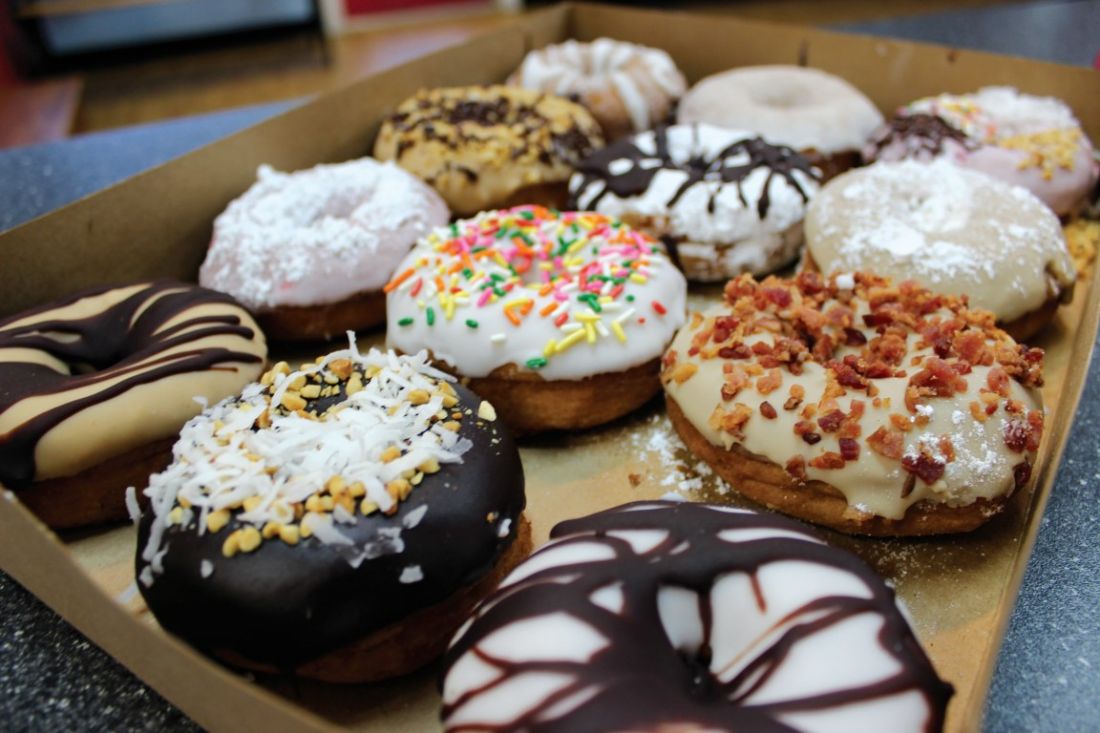 Photo: Duck Donuts
Picnic Lunch
It's hard to beat a picnic when the weather is nice, and you'll find no shortage of spots on the Outer Banks: the beach, nature preserves, Jockey's Ridge, the ferry to Ocracoke. Ordering a meal to-go and enjoying it in one of these locations is the move for your typical picnic on the Outer Banks. Delis and barbecue joints are go-to spots for a portable meal that captures the area's culinary character.
Grab a signature Ciabatta Club Sandwich from the Hungry Pelican Deli in downtown Manteo and take it to the boardwalk or waterfront park for a lunch with a view. If you're on the beach and too wet, too burnt or too lazy to leave (I am all three), Country Deli in Nags Head delivers Outer Banks-inspired sandwiches, like the Wright Brothers Trio and the Hurricane, between mile posts 5.5 and 17, even to beach accesses!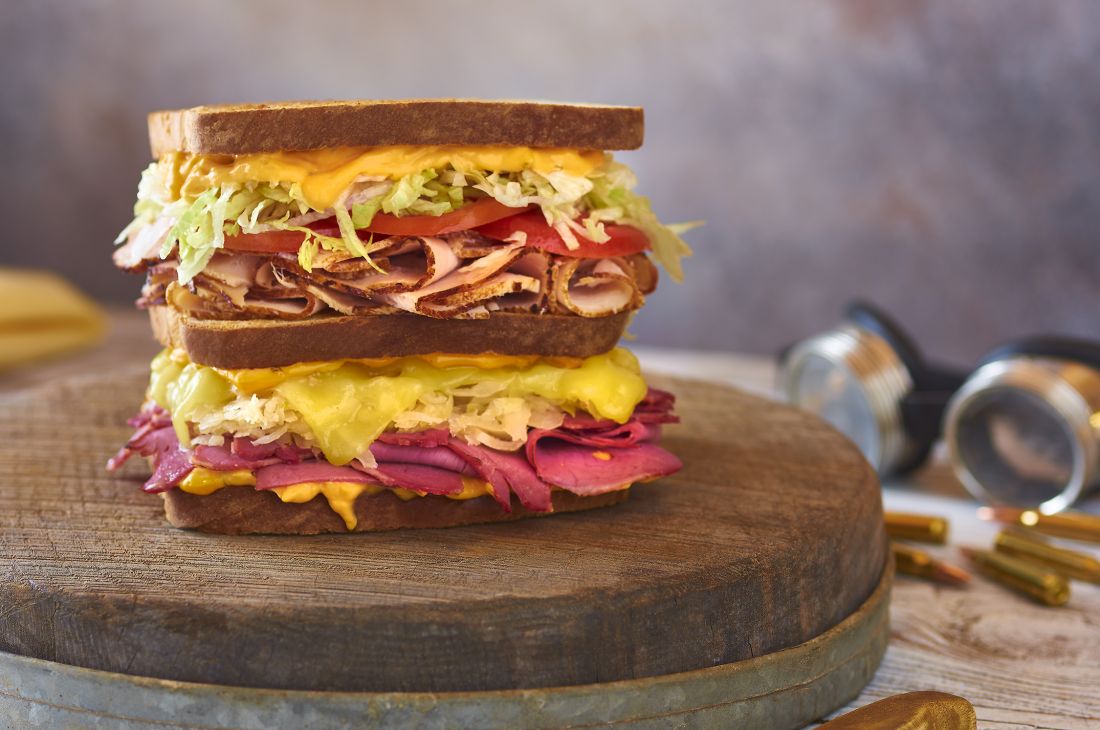 Photo: Country Deli
Local Essentials
Speaking of capturing flavors and cuisine signature to the Outer Banks, seafood and Carolina-style barbecue are their own main food groups on these islands. One of these cuisines' biggest advantages is that you can easily order take-out meals that feed anywhere between 4 and 50 people. Sooey's BBQ & Rib Shack has three locations on the beach (Corolla, Nags Head and Wanchese). In addition to their Bulk Menu (good for events and parties), they also have Family Pack options, in which you get the barbecue, fried chicken, choice of sides, hush puppies and sauce in your order and enough of it to feed 10 or even 20 people. You can even order out from their beer and wine menu!
And if you didn't get some seafood while eating on the Outer Banks, did you really visit? Bring the dockside dining experience to your kitchen by taking out from a tried and true Outer Banks institution like Awful Arthur's Oyster Bar. Sweaty and sandy from a day at the beach? You don't even need to go inside when you order at the convenient take-out window.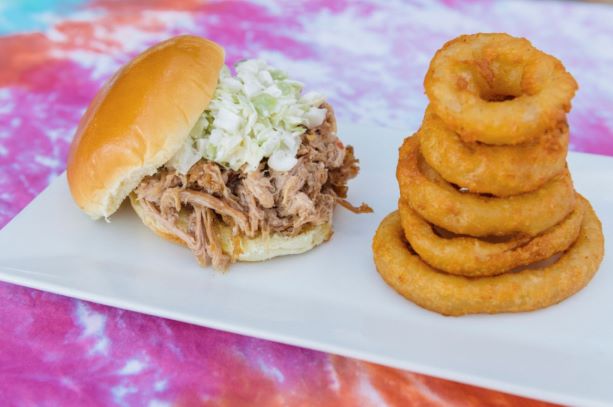 Photo: Sooey's BBQ & Rib Shack
Something Different
If you're in the mood to eat adventurously but don't want to venture out of the house for too long, you can carry out from a variety of eateries offering ethnic or just truly different cuisine. Vilai's Thai Kitchen in Kitty Hawk offers a varied menu of Thai, Chinese and Japanese dishes, featuring classics like Pad Thai and dumplings and also specialty dishes like Thai-style stuffed salmon.
Food-truck originated South Beach Takeout, Catering and Delivery recently opened shop in Nags Head and is serving up delicious and healthy fare inspired by the flavors of southern California but with Outer Banks flair. Their sandwiches, wraps, burgers, bowls, salads and even full vegan menu all burst with fresh flavors and give you an awesome way to feast on fruits and veggies that a boring salad at your desk cannot match.  
These are just a fraction of many places you can order out from (or get delivery) on the Outer Banks. Of course, you can always rely on tried and true take-out options like pizza (you can order online at Duck Pizza Co.). There are also places where you can bring the fancy restaurant experience to your home, with gourmet food from the market at Coastal Provisions and upscale Mexican cuisine from Agave To Go (this is Agave Roja's new takeout only location). If you want even more tasty choices, look through our listings of Outer Banks Restaurants as most accept to-go orders. Click this link for take-out only establishments. Happy eating!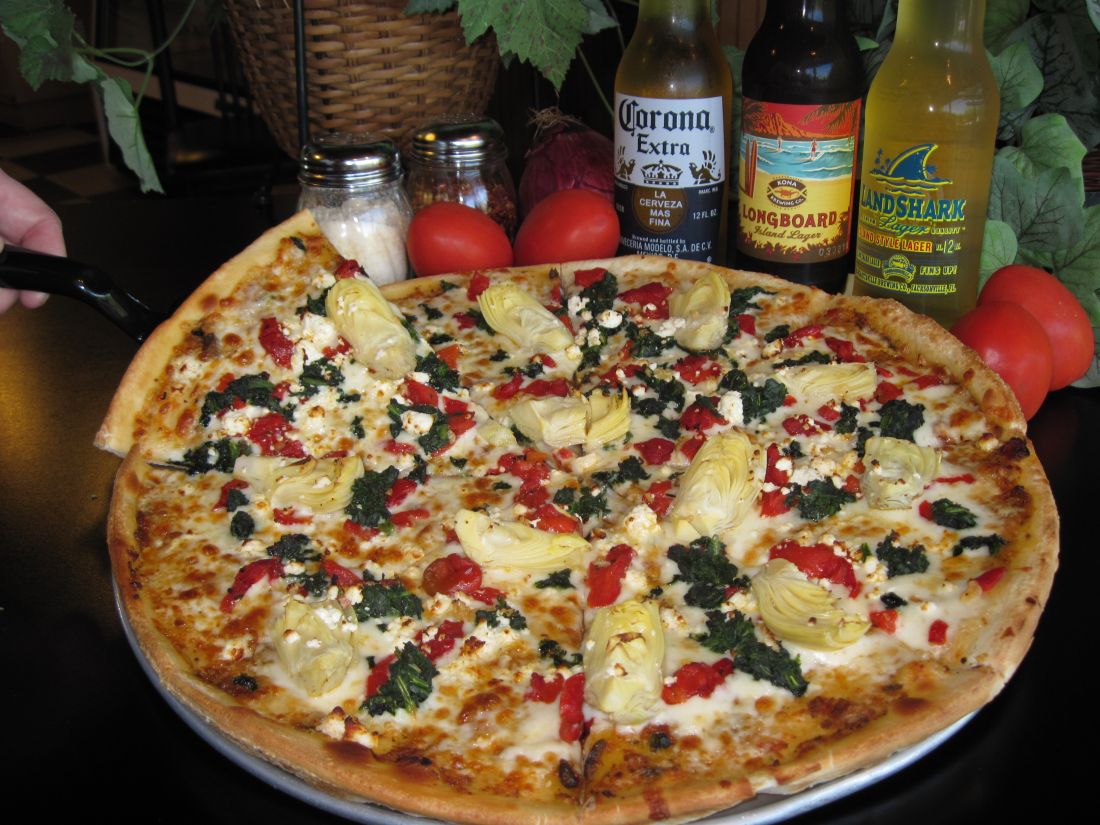 Photo: Duck Pizza Co.