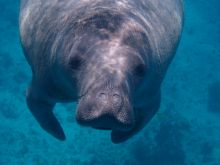 Are you finding it impossible to have a conversation that doesn't somehow always steer back to the pandemic? No matter where you start – coffee, movies, hushpuppies, sea gulls, lightbulbs – conversations these days always tend to take a COVID-bound curve.
Of course we're all trying to stay informed and healthy and of course we're all driven mad by the unknown aspects of an uncertain future, but sometimes you just want to talk about something else. Literally anything else (except that other P word — politics, which is a surefire track right back to the pandemic).
In the spirit of sparking some lighter side conversations, here are some tidbits of Outer Banks news to bring to your dinner table or beach umbrella coterie.
Food
It's everyone's favorite topic so let's start here. Northeastern North Carolina farms are growing such goodness right now, and you owe it to yourself to seek out the freshest locally grown fruits and vegetables you can find. Farmers markets and vegetable stands are the best places to find treats like Hyde County blueberries, Rocky Hock cantaloupes and Currituck County sweet corn, along with locally grown heirloom tomatoes, squash, zucchini, cucumbers, watermelon, figs and more. You'll find farm markets on U.S. Highway 158 in Currituck County and in various places on the Outer Banks. Here's a list of where to find the markets.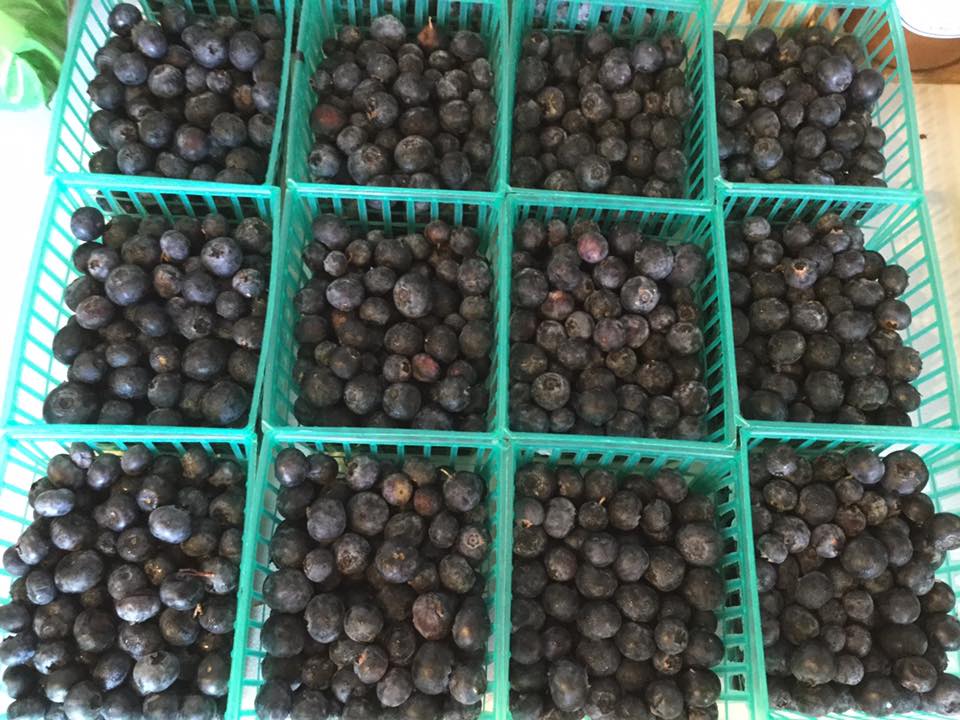 Fresh, local seafood is also in abundance. Fish of all kinds is the freshest seafood available right now (shrimping season is just about to kick in). Mahi, tuna, trout, drum, flounder, sheepshead – check in with your local seafood market and pick up something fresh and delicious to cook for dinner, book a fishing charter and catch something yourself or eat at a local restaurant and ask for the fresh fish of the day.
Weather
It's humans' other favorite topic. If you can have more than a 20-minute conversation that doesn't gravitate to the weather, I applaud you. This week the talk is of a low-pressure system bringing buckets of rain. Thursday, June 9, is looking like a washout, but the weekend is only calling for scattered thunderstorms. Break out those games and puzzles (oops, that's maybe too close to COVID territory).
Ocracoke Passenger Ferry 
With the Ocracoke Passenger Ferry again transporting foot passengers to Ocracoke, a road trip may be in order. The ferry runs between the Hatteras ferry docks and Silver Lake Harbor, depositing you right in the heart of the village. The Ocracoke trams are running again too, so you don't need a car to get around. The ferry runs through September 10, from Hatteras at 9:30 a.m., 1 p.m. and 4:30 p.m. and from Ocracoke at 11 a.m., 3 p.m. and 8 p.m. The trip takes 70 minutes. The fare is $5 one way for adults and $1 for bicycles. Reserve a spot here. Meanwhile, the free Hatteras-Ocracoke ferry has more runs so that's always an option for a fun day away on Ocracoke. Photo credit: Ocracoke Observer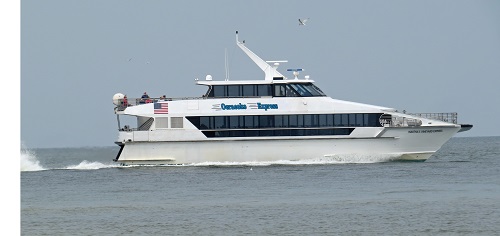 Cape Point
A favorite Hatteras beach just got a little more accessible. The tip of Cape Point opened for walking access using a shoreline corridor. Cape Hatteras National Seashore also opened an additional .1 mile access for ORVs (ORV Ramp 44 to the Point is open for a total of 0.45 miles.) From the current boundary for ORVs, it is an approximate 800-foot walk to the end of Cape Point. As long as no shorebird nesting activity is observed in the area, additional ORV access will be also provided starting Monday, July 20. Current beach access information for each ocean-side beach route at Cape Hatteras National Seashore can be found here.
History Unwashed
In late June, segments of the original brick fence foundation that bordered the Cape Hatteras Lighthouse were exposed by erosion on the beach in Buxton. The clusters of brick and stone date back to 1871, a year after the lighthouse was built.
According to an article in the Island Free Press, "When the lighthouse was located on the edge of the Atlantic Ocean, the fence that bordered it was shaped like an octagon, and extended 45 feet from the lowest step of the lighthouse. The roughly three-foot-tall brick foundation served as a base for the iron fence, (in order to hold it steady and in place), and while the fence deteriorated over the years and rusted away by the 1920s, the sturdy engineering ensured that the brick foundation remained in place." You can read the article online here. 
Manatees
Manatees are not animals you expect to see on the Outer Banks, but every year a few of the friendly looking sea cows seem to find their way here. Sometimes they're seen from the piers. One year there was a manatee at the Oregon Inlet Fishing Center. They've been spotted in neighborhood canals in Old Nags Head Cove and Colington Harbor, and that's where they've been spotted this year. If you want to see them, you'll need a small boat and the patience to slowly peruse the Colington canals (no wakes!). Call U.S. Fish and Wildlife to report all manatee sightings, including any live, distressed and dead manatees: (919)856-4520.
Bridges
Stuck in traffic on the way to Duck and Corolla, you may find yourself asking, "Whatever happened to the Mid-Currituck Bridge?"
The 7-mile toll bridge from Aydlett on the Currituck mainland across the sound to Corolla promises a faster route to Corolla and a solution to summer traffic on the northern end of N.C. 12. It had been scheduled for a start date of next summer. However, a note on the NCDOT website brings us back to COVID talk: "This project is​ delayed as efforts to fight COVID-19 have greatly impacted the N.C. Department of Transportation's budget." ​The new start date is summer 2022.
In other bridge news, the Jug Handle Bridge, which runs along N.C. 12 from the southern portion of Pea Island National Wildlife Refuge to northern Rodanthe is well underway and scheduled for completion in the fall of 2021. Ride down N.C. 12 to Hatteras and check out the progress on the 2.4-mile bridge. The trip includes a trek over the new Basnight Bridge (formerly Bonner Bridge) over Oregon Inlet and offers, hands-down, the best views on the Outer Banks.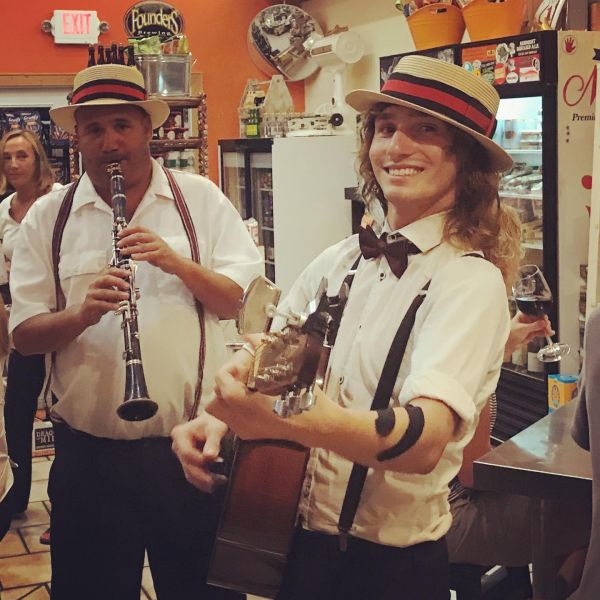 Music
If you've been missing live music as much as I have, the good news is that local musicians are now playing at outdoor venues. You can now discuss a plan for catching live music. The Billy Clams at Sweet T's, Kim Kalman at the Froggy Dog, Ty Fleming at OBX Marina, Graham Outten at Outer Banks Brewing Station … this sounds like the summer of 2019. Find a rundown of the live gigs here. Photo: The Billy Clams
Stargazing
Scientists are calling the Outer Albemarle Peninsula the "darkest skies on the Atlantic Seaboard" and the "Yellowstone of the East." The area, which includes portions of Dare, Hyde and Tyrrell counties, is a potential designee of an International Dark Sky Reserve, says Dr. Stan Riggs. Read all about it here. Photo: Brunier/NASA.