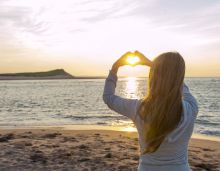 Businesses burst with shimmering heart-shaped decorations; pink and red now have names like mauve and merlot; the faint smell of cherry mingling with dark chocolate hangs in the air of every shop you enter. Yes, Valentine's Day is upon us – the one day of the year where you can enjoy chocolate-covered strawberries and roses by the dozen (but massive respect if this is your day to day custom and not a yearly thing). Are you spending Valentine's Day on the Outer Banks? Are you celebrating with a special someone and need ideas of how you can create a romantic and unforgettable Valentine's Day? Let this week's blog guide you toward Valentine's Day activities that range from cute to innovative.
Activities
Here Comes the Sun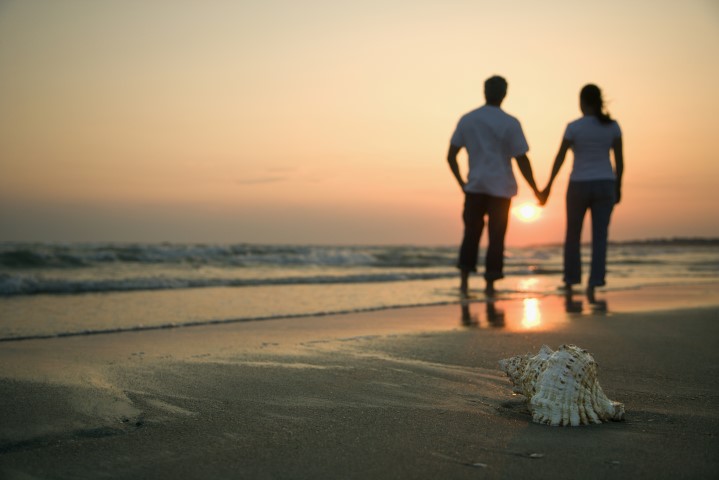 There's a reason why the sun rising and setting is always used as a romantic backdrop in the movies. From the first rays breaking through the periwinkle clouds at dawn to those fuchsia streaked clouds that fade into navy twilight, the sun entering and leaving the day has the power to both energize and relax. Get a whimsical start to your Valentine's Day by taking your Special Someone to watch the sunrise over the ocean and watch how the peach and rosy morning light illuminates the sky and reflects off of the water. However, I understand that making your Special Someone wake up before the crack of dawn might evoke grumpiness instead of affection. Alternative: Share a bottle of wine and watch the sun set over the sound. The blood orange and coral sky provides an enchanting environment before your Valentine's Day dinner.
Bring Flowers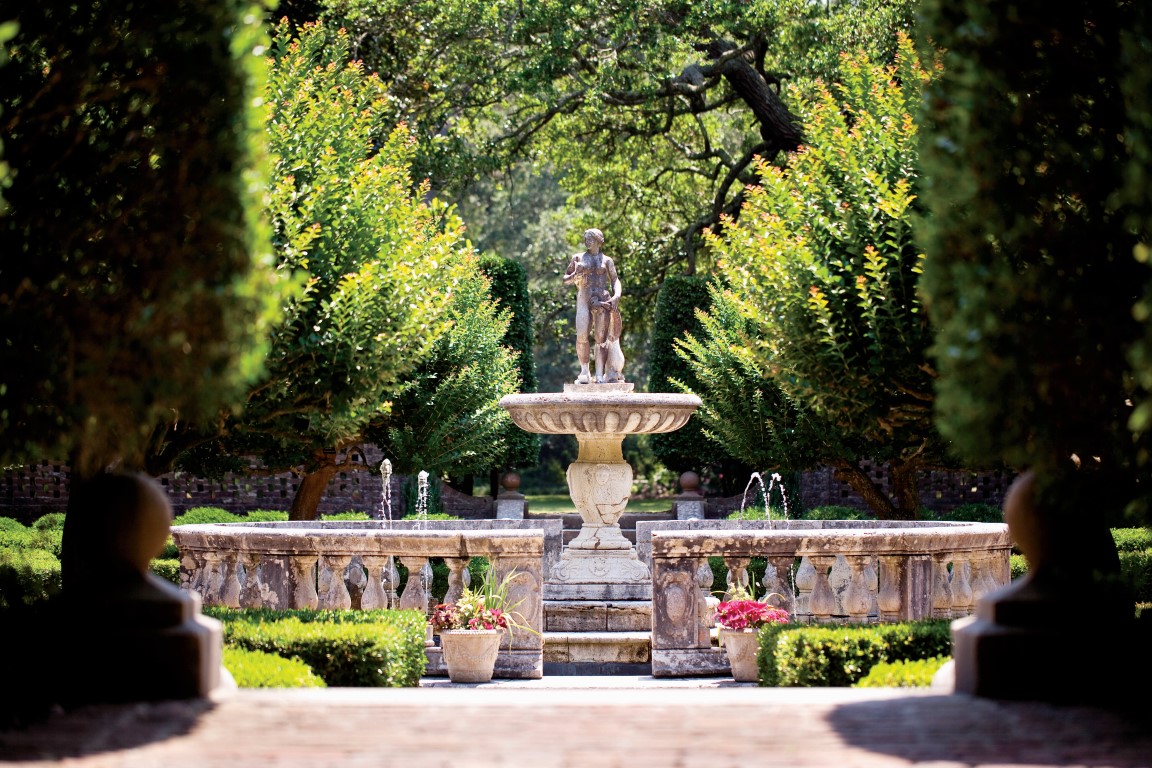 Flowers are associated with Valentine's Day almost as much as a heart-shaped box of chocolates. But who says you have to stick with red roses? Instead of bringing flowers to your Special Someone this Valentine's Day, bring them to the flowers. Go beyond the standard red rose bouquet and take an outing to Elizabethan Gardens to experience Mother Nature's bouquet. Strolling through gardens may not seem like an activity you'd expect to enjoy in February; however, you'll find the grounds bursting with blooms and color. Admire the camellias, pansies, Japanese cherry blossoms, saucer magnolias, crocuses and more. Does winter honeysuckle smell as good as that in the summer? Visit Elizabethan Gardens this Valentine's Day to find out.
Stroll through the Sand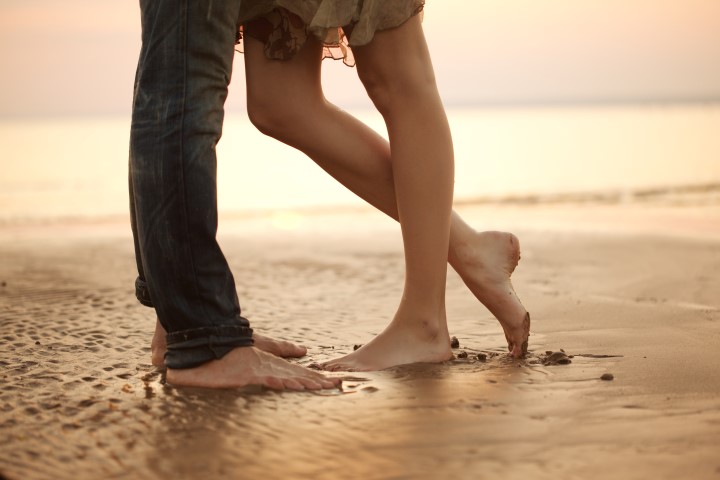 Have you noticed how every date scene in a movie or book includes a walk along the beach? The roar of the waves, the damp sand sinking underfoot, the chilling ocean breeze that makes you huddle a little closer to your Special Someone – it's rich with romance. Luckily for you, you don't have to travel more than 10 minutes out your way to do this. This makes a worthy accompaniment to watching the sunrise or as a stand-alone activity.
Valentine's Day Dinner
It always seems like there's a lot of pressure on Valentine's Day dinner. You want the restaurant to be special, the meal to be delectable, the atmosphere to be inspiring but not over the top – the list goes on. Relax. Here are a few Outer Banks restaurants that provide a memorable Valentine's Day dinner, whether with their food or their dining promotions.
Bottle & Boat Night at Steamers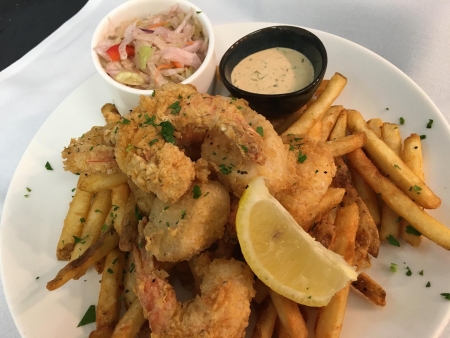 What's a Valentine's Day meal on the beach without seafood? Steamers in Southern Shores doesn't even want you to think of such a thing! Enjoy a romantic dinner for two with their Tuesday dining promotion, Bottle and Boat Night. Dig into one of their famous seafood boats of oysters or shrimp perhaps along with a side of fries. And nothing complements a dinner like a half-priced bottle of wine. Call Steamers at (252) 261-0224 to make dinner reservations.
Kelly's Outer Banks Restaurant and Tavern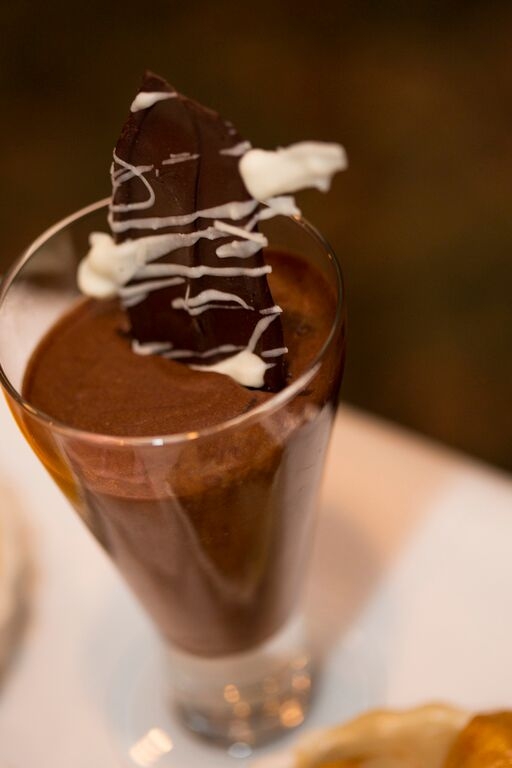 Want a restaurant with an undeniable classy vibe and food to match? Kelly's Outer Banks Restaurant and Tavern won't disappoint. Use this Valentine's Day dinner as an excuse to get gussied up for an elegant dinner with your Special Someone. Dine on seafood delicacies like fresh North Carolina oysters or smoky Filet Oscar. And don't forget to split a sweet with your sweetheart – a creamy chocolate mousse or rich slice of cheesecake is sure to satisfy.
Stay
Maybe you're from out of town, and you're spending your Valentine's Day at an Outer Banks getaway. Here are a couple of charming accommodations with deals happening right now that let you and your Special Someone forget about the rest of the world.
Free Night at the Sanderling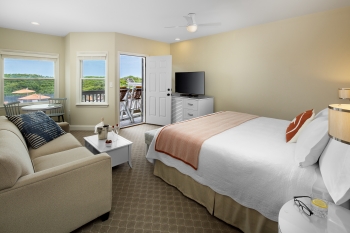 One current giveaway lets you lounge in luxury with a free night's stay at the Sanderling Resort in Duck. The weekend following Valentine's Day, you and your Special Someone have the chance to win a stay at this high-end resort, complete with a romantic dinner for two and breakfast at the Life Saving Station. With the breathtaking view from your oceanfront room, you may never want to leave! Follow this link to enter in their giveaway.
Wine Not the Cameron House Inn?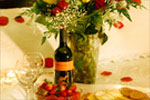 Its New England bed and breakfast vibe with a touch of Southern hospitality makes the Cameron House Inn a prime destination for couples. Whether you want to cruise on a bike through downtown Manteo or unwind with a massage, you're welcome to treat yourself in whatever way you'd like. In fact, let the Cameron House Inn treat you with a complimentary bottle of wine upon check in. Print your coupon here and present it when you check in to receive a bottle of red or white wine or even sparkling cider.
---
If you think these Valentine's Day ideas are just what you need, joke's on you because I'm single as a Pringle and have no idea what lovebirds actually do on the most romantic day of the year. However, Nicholas Sparks' books taught me that the North Carolina coast is a place where love flourishes. Let's face it: In a location like our beautiful banks, it's hard to go wrong. Now that you have your Valentine's Day planning covered, take the time to check out this week's Daytime Events and Nightlife activities.