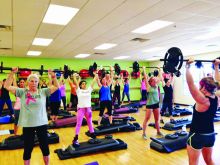 A new year is ahead of us, which brings the opportunity for fresh starts and resolutions. I don't know about you, but the holiday season left me wiped from staying up way too late with my friends and family, eating way too many sweets and watching too many Christmas movies (hey, it only comes once a year so you have to make it count, right?). Now I'm ready for a detox. Health and wellness practices dominate the New Year's resolutions – why else are gyms more crowded on January 1 than any other day of the year? Fortunately, we don't need an extravagant spa retreat or personal trainer to start off the year on a wholesome and healthy foot. Check out these Outer Banks activities, shops and businesses that take us from the post-holiday slump and energize us for 2019.
Get Moving
Challenge yourself to new feats of strength, speed or flexibility in 2019. Outer Banks fitness centers stay open year round and give you the chance to get your blood pumping and heart racing. Outer Banks Family YMCA hosts fitness classes seven days a week, giving you a fun way to get out of the house, hone your workout techniques and laugh through the pain with your fellow workout partners. From cardio circuits to weight training to flexibility improvement, these group fitness classes have something for every workout style and skill level.                                                                                                 
Photos: Outer Banks Family YMCA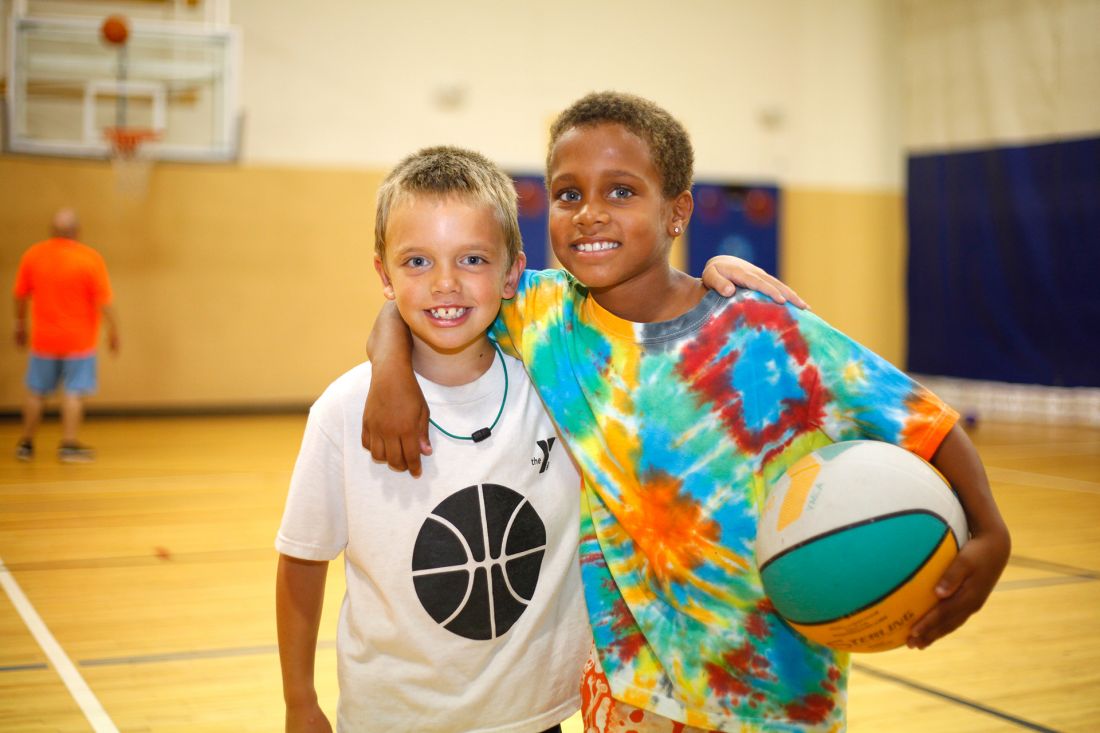 Yoga is another fantastic way to incorporate movement and physical activity into the new year. The Outer Banks has no shortage of studios and yoga groups for all forms and abilities. Use this year to practice taking a step back from the routine hustle and bustle by paying attention to how you feel, physically and emotionally. The Studio in Nags Head inspires mindful movement, encouraging you to get in touch with your body, mind and spirit. They offer vinyasa flow, athletic yoga, yoga for stress and anxiety relief, multi-level yoga and personal coaching sessions. The Studio's MindBody Sole Camps combine whole body wellness with a fun and challenging workout. The Studio also includes after-school programs and workshops just for children.
Freshen Up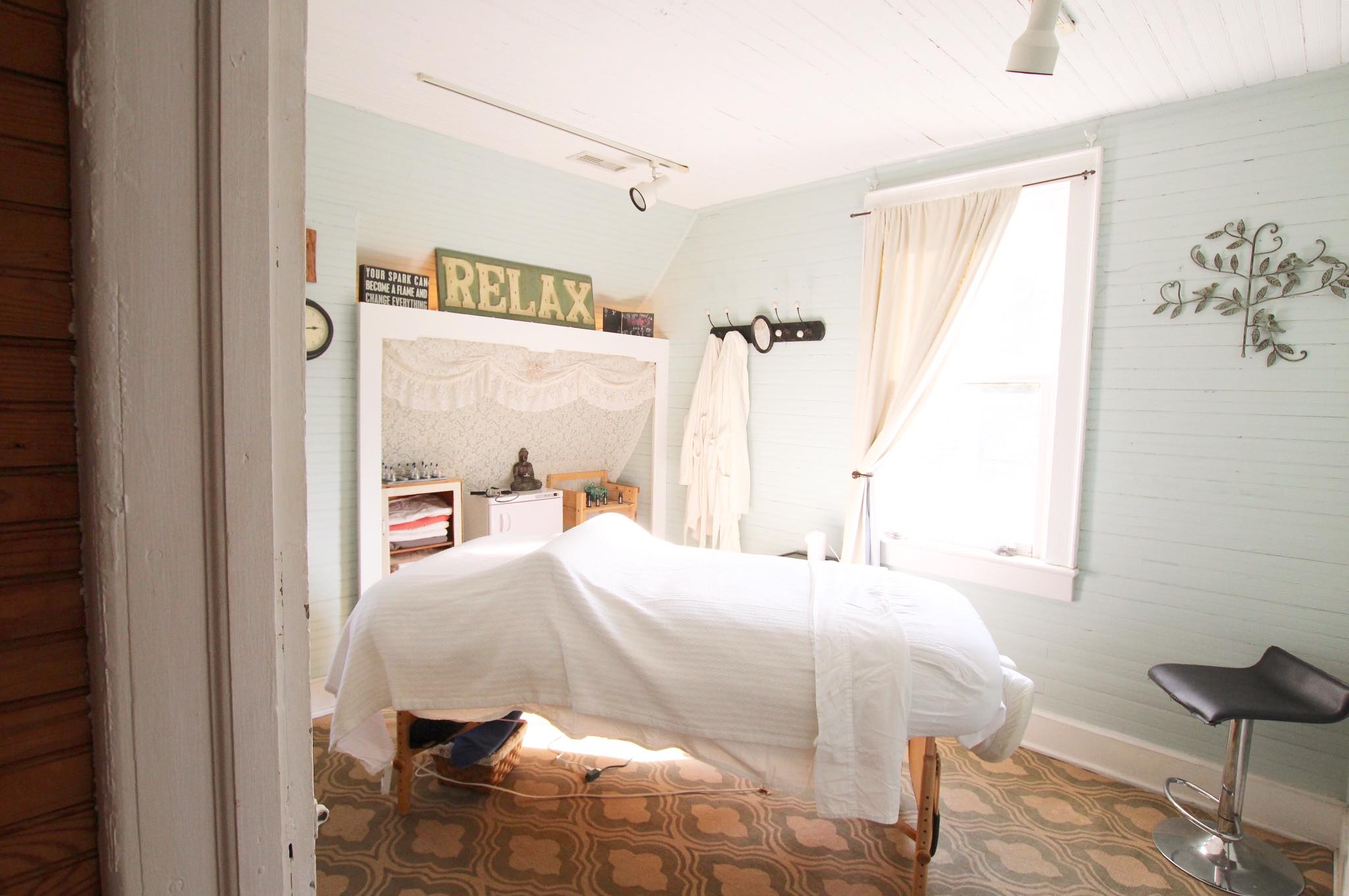 Who doesn't want to, quite literally, greet the new year with a fresh face? Whether the cold winter chill has left your skin dry and joints aching or the busy holiday ran you ragged, Outer Banks spas give you the pampering you need to enter 2019 feeling and looking refreshed. Housed in a charming century-old cottage, Lovie's Salon and Spa in Corolla Village is relaxing upon first glance. Lovie's staff of massage therapists, healers, hair stylists and beauticians customize spa experiences to suit each visitor's needs and desires. Enjoy a massage session designed just for you, try a waxing treatment or embrace the year with a new do. You can even pair your spa session with a glass of bubbly because if you're going to treat yourself, you might as well do it right. Services and sessions are available by appointment.
Photo: Lovie's Salon & Spa
Learn a New Skill
Nothing says "new year, new me" like learning a new skill. Me? I'm mastering the art of standardized test-taking, but I encourage you to broaden your mind with some of the Outer Banks' zestier offerings. This winter Wright Brothers National Memorial presents its Know Your Park: Aviation Speakers Series on the first Wednesday of the month from January through March. This lecture series brings notable speakers and historians to the park to explore niche aspects of aviation's relationship with American history.
Winter also brings the return of All Saints Episcopal Church's After Dark classes. This series of nighttime workshops invites members of the church congregation and the public to share and develop new talents under the guidance of experts from the community. Learn how to bake bread, write your novel, sample wine, cultivate a bonsai tree, play the ukulele and so much more. Registration for these classes opens on January 5.
Take a Hike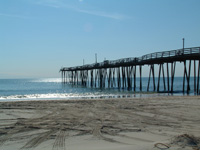 Scientific studies demonstrate that time outside boosts cognition, mental focus, physical health and positive emotions. Incorporate a simple activity, such as an outdoor stroll, as a free and accessible way to manage stress and improve your mood in 2019. Wander around the grounds at The Elizabethan Gardens on Roanoke Island or hike through Nags Head Woods Preserve. The Outer Banks bursts with scenic spots where you can stretch your legs, fill your lungs with fresh air and take in the natural surroundings. 
If health is wealth, these Outer Banks things to do and activities give you the balance, mentality, mindfulness and positivity needed to make 2019 your most enriching year yet! What resolutions are you trying in the New Year? Share them with us in the comments section.
Photo: Janna Dimmig